Online printing services in New York by 4OVER4 company
Finding a quality and reliable printing shop online may be challenging when running a business. The printing industry is ever-evolving. So, you need a company with the right technology and expertise to swiftly and effectively print your marketing materials.
Popular Right Now
Choose From Our Selection of Popular Prints Products
Featured Products
New Products
Top Rated
Shop by Categories
Choose From Our Selection of Popular Prints Products
Recent Articles in Content Hub
Printing Content Hub - Stories, Ideas & Advice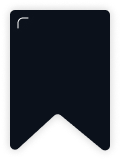 Create
Your
Design
Fast & Premium Printing Company
Instant pricing
With our instant pricing system, you can order your custom printing in NYC and get an estimate of your print product cost without waiting for a quote. The process is simple and fast - just select the product quality, size, and other customizations, and you'll have an estimate of the total cost of your order right at your fingertips. No more waiting around for a response or surprises when the bill comes. This user-friendly and transparent system helps you budget your printing needs accurately and efficiently.
Green Printing Online: FSC Certified
We are a New York printing company that prints with vegetable-based (soy) inks with low VOC emissions and offer remarkable paper options ranging from 30% post-consumer waste to 100% recycled. Our paper is chlorine free and certified by the Forest Stewardship Council (FSC). Satisfying our customers while protecting the environment is a top priority. That's why we implement sustainable practices at all stages of our printing process.
Quality printing
The quality of your prints tells much more about your business than what you say to your prospects. If you give your customer a shabby-looking business card, they think you are running a shabby business, no matter how you pitch your business to them. That is why you need a good printing services in NYC.
Custom printing
You're looking for prints that will impress your customers, aren't you? Custom prints allow you to make a lasting impression on your customers. We are a print shop in NYC that has a track record of helping businesses with templates and original designs that wow their customers. Our printing services offer a variety of designs you can choose from on our website, and our professional designers can guide you to make informed decisions on the quality and design that best suit your brand.
Fast printing
Needed it printed by yesterday? Well, that time machine we ordered hasn't arrived yet. However, we offer same-day print turnaround for most of our print products. If you live or work in the area, and you place your order before noon EST, you can even pick it up at our facility by the afternoon. That's right, ready when you need it. If you need it printed fast or same day printing in NYC, then you've come to the right place.
Why 4OVER4?
For over 20 years, 4OVER4 has been the go-to company for all printing services in NYC. We are deliberate in providing businesses with suitable prints to help their businesses stand out from the noise. We are a custom printing company helping brands tell their unique story.
For example, our die-cut prints integrate your unique touch and feel into your marketing materials. That means you can print a camera-like luxury business card for your photography business. And to top it all, we deliver the best quality prints at low prices across the USA in just days.
Fast turnaround times
We are a printing company in NYC that offers same-day shipping on most orders, and you can even ship orders overnight.
Best-quality printing
Our printing shop NYC uses state-of-the-art printing technology to ensure your order looks its best.
Low prices
Get competitive prices on all our products that are often lower than the competition.
Easy ordering process
Our high-speed and convenient online ordering system allows you to order products quickly and easily.
Coin rewards
Our reward program allows customers to earn coins for every purchase, which can redeem for 200 business cards, gift cards, and more.
User-friendly online designer tool
Create your design from scratch or customize one of our ready-made templates.
What are Our Customers Saying
Trusted By Fortune 500 Companies, Small Businesses, Non - Profits, and Start - Ups Across the US
Kristina Roper
CEO Waccamaw's Homeplace
"4OVER4 has continuously and consistently delivered exactly what I need in a VERY timely manner. It is the only printing company I have my promotional materials made"
Leo J. Warner
Founder Integra Wealth
"As always, excellent service and professionalism. They expedited an order for me at no extra charge because of the Thanksgiving holiday."
Nancy A. Springer
Marketing Director Chargepal
"4over4 is super! I have worked with them for many years, and their customer service reps go out of their way to make sure we are happy! Great printing services in NYC; great prices! Highly recommend!"
Xiu Teng
Co-founder Century House
"This company is great! They send you an update every step of the way letting you know what is going on with your order! I will definitely use them again."
Isabelle Santos Pinto
Marketing Executive American Appliance
"Easy ordering interface, lots of communication about the status of my order, fast printing and shipping, and a high quality product delivered! Great New York prints!"
Ervin Hernandez
CEO Flow Forward Media
"Knowing that you have a printing partner you can really count on to fulfil all your printing needs is one of the best feelings a designer can have 4OVER4 printing places in New York regularly impress me to the point where I have no second thoughts about placing my orders with them. After my first order, I keep coming back for more. From fliers to stickers and now large format print jobs. Amazing work guys"
Kyle Jang Chief
Marketing Officer Digitax Review
"When a business goes above and beyond to make sure you are comfortable and able to navigate your way through their website, then you know that business puts the same quality care put into their products. 4over4 did not disappoint me and I will definitely be coming back for more purchases."
Clay Thornton
Director of Sales Free Motion Design
"This was my first time ordering from this website and I was pleasantly surprised. The online process was smooth and a good variety of finishes to choose from. The flyers were beautiful, high quality, and exactly what I hoped for. The customer support team was on hand to answer all my questions and the free online proof ensured my design was perfect before printing. So happy as they have really helped market my business."
Partners & Sponsors
Join Hundreds of Leading Companies, Small Businesses, Non-profits, and Start-Ups That Trust Us