Doodle brushes are perfect to give your web and graphic designs a creative touch. As you may know, Photoshop brushes are a fantastic time-saver when it comes to adding flourishes to your work. Doodle brushes allow you to quickly create rich artwork with no need to draw every single design element. We have chosen our favorite sets of free Photoshop brushes - the ones we think you cannot miss. Take a look at the following compilation of Free PSD Brushes and enjoy:
1. 10 Watercolor Flower Brushes Photoshop Brushes.
Free for commercial use by Crystallanxi.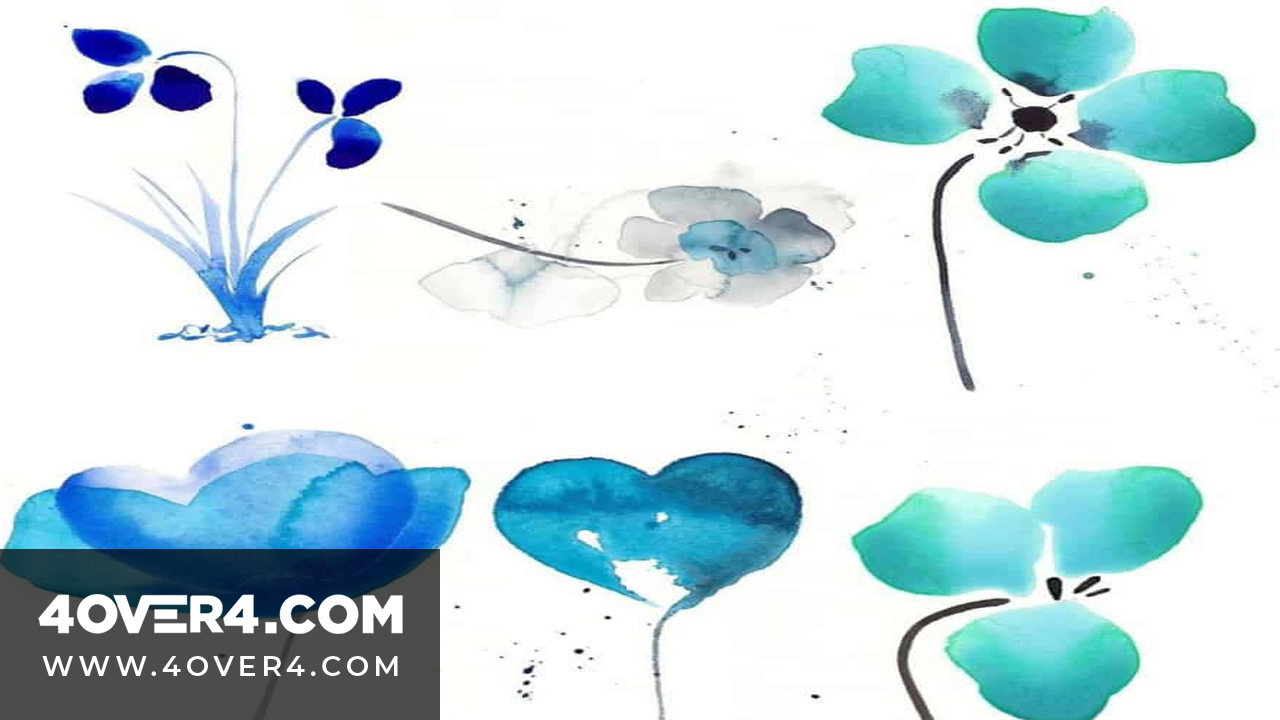 Engineering Project? Need a mechanical or blue-print feel for your flyer or booklet? These Free Technical PSD Brushes are free for personal and commercial use.This is an amazing set of 10 illustrative brushes in a technical-drawing theme, including detailed cross-sectional designs that really stands out.
Need a touch of cute? These won't give you the bird. Free to download and available for commercial use. There's also a handy twitterish feel to them.
This is a super useful set of 19 different silhouettes; each featuring a different image, ranging from trees to grass types. Ideal for anything for fall designs to safari-themed backdrops -super handy.
A delicate set of hearts with petal looking touches for those times when all you need is love -and some hearts to move along.
A lovely set of butterflies and ornaments that can add a sophisticated touch to corners and borders. A bit basic, but useful nonetheless.
A great collection of smoke art from Graham Jeffery, saved as 21 different brushes.
This is a collection of 83 high-resolution free watercolor brushes. Use these paint marks to create colorful backgrounds for a cool artistic feel.
The never-failing coffee stains. Because coffee happens. Create a cool grunge background with coffee cup marks on various paper textures in a NY-minute.
As popular as Warhol's dotted celeb faces, paint or color splash stains are a must-have. Use these paint/ink splats/blots/splatters to add cool splash effect to your projects.
Much like Frances Hodgson Burnett's classic, this set of brushes has a vintage, sketchbook look that's full of whimsical charm.
This brush set includes 7 high-resolution leaf brushes. 'Cause there's never enough of those and these are fall-ready.
Set comprised of mostly love letters, postcards, and envelopes. 24 brushes that work for more than valentine's day projects, we really love the letter effect and feel that comes from them. We hope you enjoyed this compilation of essential free psd brushes. Know of one we're missing? Let us know and we'll add it in an edit.