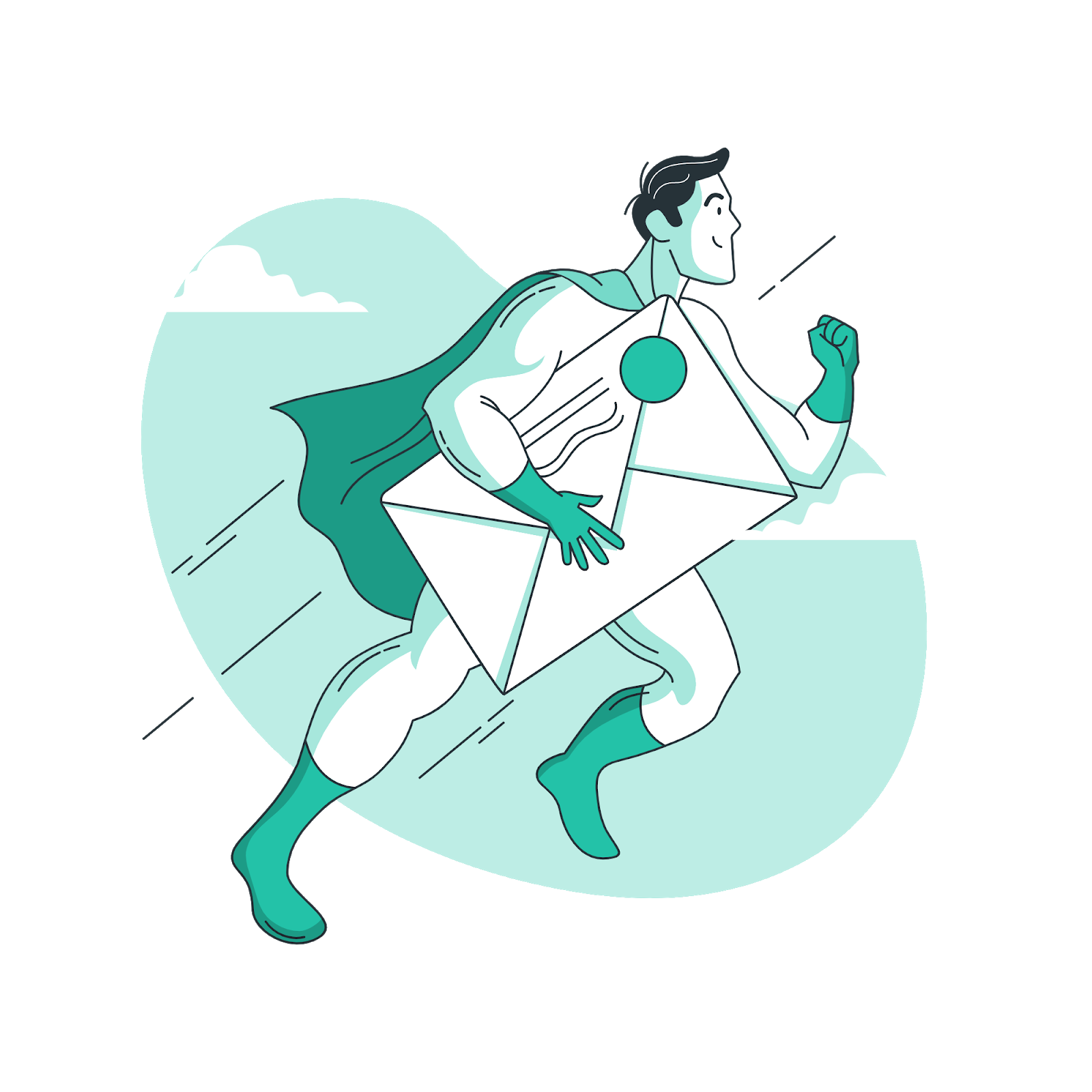 The average response rate for a direct mail campaign is about 4.9% for prospect lists and 9% for house lists - the best-performing products are oversized envelopes and postcards. By contrast, the response rate for email is just 0.6%.
Additionally, when it comes to Return on Investment (ROI), direct mail is shown to do better than both online displayed ads and paid searches. Direct mail was only behind social media as the second-best ROI medium. So you see that direct mail still works.
But, why does direct mail work?
There are specific reasons why direct mail works. Knowing these reasons will help you craft profitable campaigns. They are:
Direct mail is interactive
Customers touch, feel, and read messages when they receive them in their mailbox. They'll at least look at business mails before deciding whether to keep them or not This tactile connection is absent in online marketing, making direct mail more intimate.
It has a specific and wider reach
Certain prospects can only be reached offline. Thus, electronic advertising can limit a targeted reach. If you suspect you are missing some offline prospects, give direct mail marketing a go.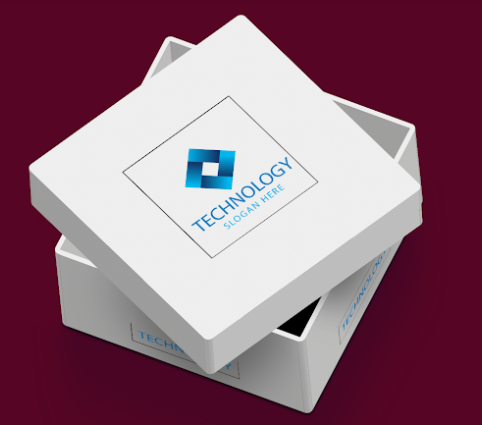 There's less competition
There are fewer competitors with many brands ditching physical marketing in favor of online marketing. As a result, it's easier for clients to notice and patronize products or offers that come to them directly.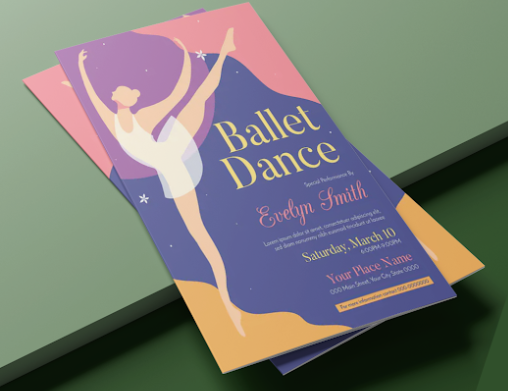 It allows you to get creative
Combining online marketing with direct mail marketing gives your customers a more seamless buying experience. You can also use it to be more creative with your marketing message and offer.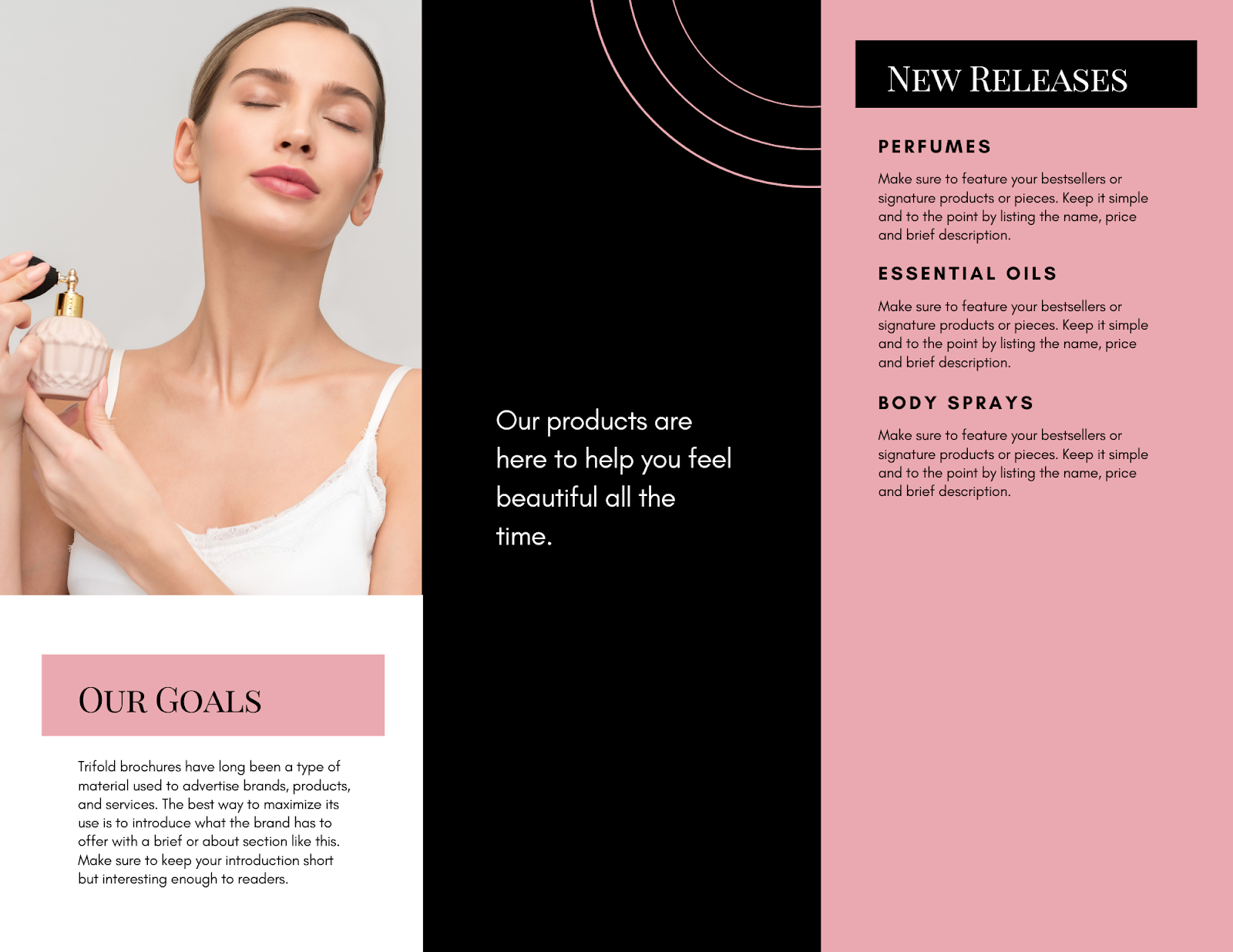 Fragrance company brochure from Canva
It's measurable
You can measure how successful your direct mail campaign is with data such as open rate, click-through rate, conversion rate, and cost per acquisition. These metrics are essential in analyzing the return on investment (ROI) of your campaign.
It allows for personalization
You can personalize your direct mail messages to increase engagement. With the advent of new technologies, it's now easier to customize and target your audience with laser precision.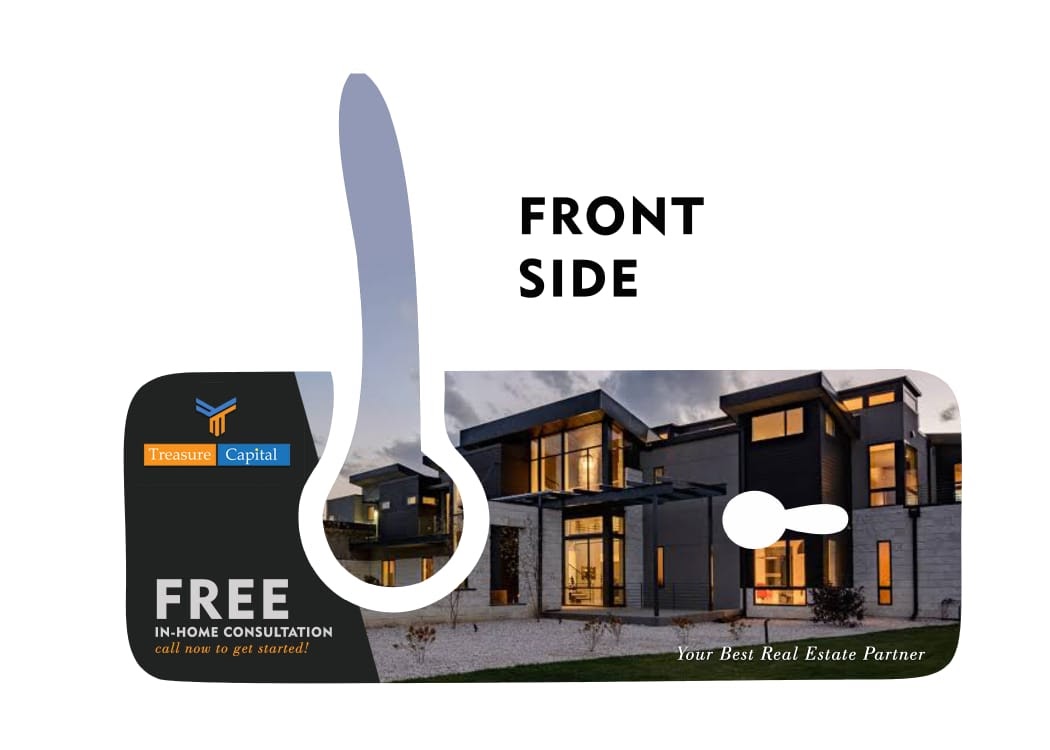 Postcard design by NKiwexx Graphics
It stands out
As we pointed out earlier, with people receiving an average of 121 emails per day, it's easy for your message to get lost in the shuffle. According to studies, 70% of people say they would open a piece of mail from a brand they love.
It's cost-effective
Direct mail can be an affordable marketing medium, especially if you take advantage of printable coupons and discounts. You can also save on postage by targeting local customers.
Now before we even delve into the details of how direct mail marketing works, we need to answer the question that has got everyone's tongue wagging. Does direct mail marketing work in a digital age? The answer is a big yes.
We are going to be expounding on this. The trends in digital marketing have continued to be a major part of any marketing strategy but this has also exposed the loopholes that only good old-fashioned advertising can seal. Package yourself right and push that package into the mail and it will have a huge impact on your customers.
This will also be reflected in your ROI. Direct mail marketing complements your digital marketing efforts. So go ahead and give your customers personalized attention and here is how.
Define your goals
First and foremost you need to define your goals. What is it that you want to achieve with your direct mail marketing campaign? Do you want to bring new customers on board or do you simply want more traffic to your website?
Perhaps you just want to inform your customers that you have restocked or have a new product. You need to have a clear goal in mind before indulging in this sort of campaign because this is what governs the decisions you make in the entire process.
Get a mailing list and avatar
A good direct mail marketing campaign works with a mailing list. This is the only way you can be certain that your marketing material lands on the right doorstep. Advertising speaks to the masses, but direct mailing focuses on the individual hence its efficiency.
For you to get an effective list you will need to define your target market. Who are you selling to? You will need your customer's avatar. Here are some of the factors that you have to consider.
Gender
Age
Education level
Income level
Marital status
Employment
Owns a car or not
Owns a home or not
Nowadays you also have to consider if your customer owns a pet or not. These are just some of the demographics that you should be able to cover when making a mailing list. Once you have a customer's avatar you need to find them.
For a business that has limited resources then mailing list brokers might not be down your alley. You can instead use the following:
Phone companies
Credit card companies
Magazines
Colleges or universities
You can also get your name on several mailing lists. Obtain all the free information that you can. You can get this from companies that are in the same lane of business as you.
Note down every reaction you get and save the response from those that were most effective no matter the source. Direct mail inserts should have keywords and colors. You should ensure that your colors and the images are in sync.
Never use neon colors for serious products or services. Color psychology is a major determinant of how your mail is reciprocated.
Choose your Call To Action
This is your final chance to impress and convince your customer. This is the reason why you should initially have had a clear goal in mind. This is where you tell the customer why you wanted their attention.
A good CTA is one that not only grabs the attention but is also memorable.
Choose your format
Now that you know what you want, your customer and where to find them then you need to choose a format of the material to be used. Most businesses use standard postcards but why should you follow suit when you can be unique? Here are just some of the options you have:
Designing your mail
Once again your goal and CTA come into play here. This should be what your design revolves around. You can opt to work with an independent professional designer or get one from Fiverr or Upwork.
Do not overdo the images or the texts. A modern design template should be good to go.
Time to send mail
Congratulations, you are now going to print and send large volumes of mail to hundreds if not thousands of addresses.
According to the Direct Marketing Association, Direct mail average response rates range from 1% from a list of prospects to 3.7% from an in-house list of previous buyers.