With Christopher Columbus Day 2019 right around the corner, we've decided to review the personality of Christopher Columbus, aside from the consequences of his discovery. After all, we can draw conclusions and learn a lot from his story for both our own lives and businesses.
It turns out there's more to Christopher Columbus' life than making geographical mistakes. He came a long way as a sailor, leader, and visionary before he boarded the ship that took him to the present-day Bahamas.
So today, we're going to explore six essential attributes of his character and apply them to something inspiring for ourselves.
1. COME UP WITH A MASSIVE PURPOSE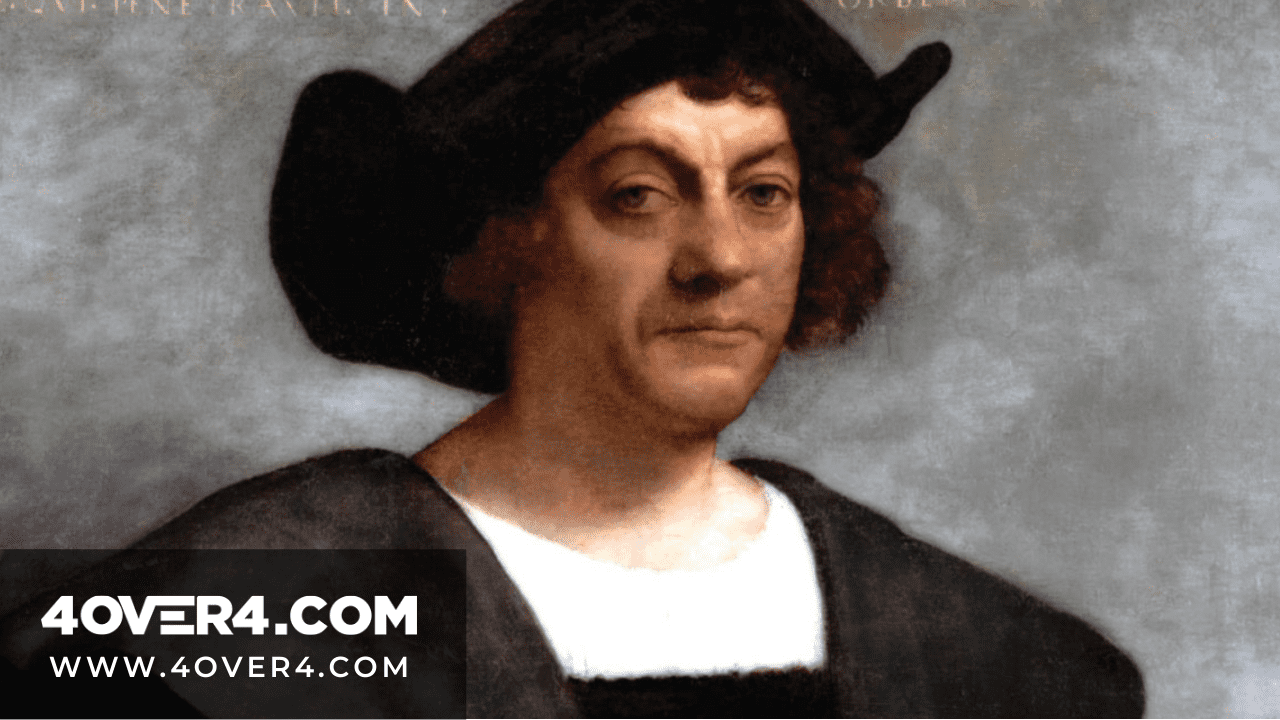 The initial purpose of the expedition organized by Columbus was to find a shorter way to China and India to stop Muslim domination of the trade routes through the Middle East. He did have a personal interest in this event, of course. However, the success of this expedition would impact not only himself and his country but also all of Europe.
Going way beyond "average" in business requires life-changing results for people. And if you haven't come up with them yet, it's time to get a large Dry-Erase Poster.
That's where you and your team brainstorm, visualize your ideas, and pave your way toward achieving your goals. Looking at such posters regularly will keep you concentrated and focused, especially at times when things don't go your way. Ideas with purpose always attract people with passion.
2. BELIEVE IN YOURSELF, EVEN IF NO ONE ELSE DOES. - Christopher Columbus
One crucial thing about Christopher Columbus is that he sacredly believed in the truthfulness of his statements, even if the rest of the world claimed otherwise. Living in ignorance is a controversial perspective - however, we still remember Christopher Columbus, not his opponents. 
It is fair to say that his errors went far beyond the final destination we all know about. For example, Columbus estimated the earth to be a sphere and the distance between the Canary Islands and Japan to be about 2,300 miles. In actuality, the distance was 12,200 statute miles.
But there is another misconception that takes the cake: even upon his death, Christopher Columbus believed he had discovered a shorter route to Asia. 
What can we learn from it? Be open to new information, but remember to protect your fundamental ideas from people's opinions. A great way to follow that statement is to create daily reminders for you and your team. Choose Mugs, Keychains, and even T-Shirts with a motivational quote and your brand logo on them. Surround yourself and your team with those triggers that lighten up your mood and make you smile.
3. BE PASSIONATE ABOUT WHAT YOU DO
Christopher Columbus first sailed as a teen. He never considered any other activity, even when one of his voyages nearly cost him life in 1476. One of his quotes perfectly describes his passion: 
"I went to sea from the most tender age and have continued in a sea life to this day. Whoever gives himself up to this art wants to know the secrets of Nature hear below. It is more than forty years that I have been thus engaged. Wherever any one has sailed, there I have sailed".
It's not enough to have passion. You need to share it with your investors, partners, employees, and customers. That's how they know that your products and services are perfected, and your business will survive hard times as well.
Create exclusive Booklets telling the story of your brand and describing the process of cooperation. Spread your message among your clients through Brochures, or share it with your future clients using Direct Mail that we can handle for you.
4. PROFESSIONALISM IS THE KEY
Columbus had massive purpose, self-confidence, and passion - but no one would take a risk of financing his expedition if it weren't for his professionalism. Columbus was a great sailor. He made four transatlantic voyages and even survived a shipwreck.
On his first voyage into the Atlantic Ocean, the commercial fleet he was sailing with was attacked by French privateers off the coast of Portugal. His ship was burned, and Columbus had to swim to the Portuguese shore. In addition, after participating in several other expeditions to Africa, Columbus gained knowledge of the Atlantic currents flowing east and west from the Canary Islands.
His views, ideas, passion, and experience convinced Ferdinand II and Isabella I of Spain to finance his expedition.
Just as it is with your passion, sharing information and maintaining professionalism is very powerful. You have to let people know about your background and experience. Write it on a Retractable Stand With Banner, See-Through Window Vinyl at your office or a store, and even Greeting Cards, when you'll be wishing happy holidays to your customers this year. Make your message short and clear, for example:
275 cases won;
20 years of experience;
Over 10,000 happy clients, etc.
5. STICK TO YOUR GOALS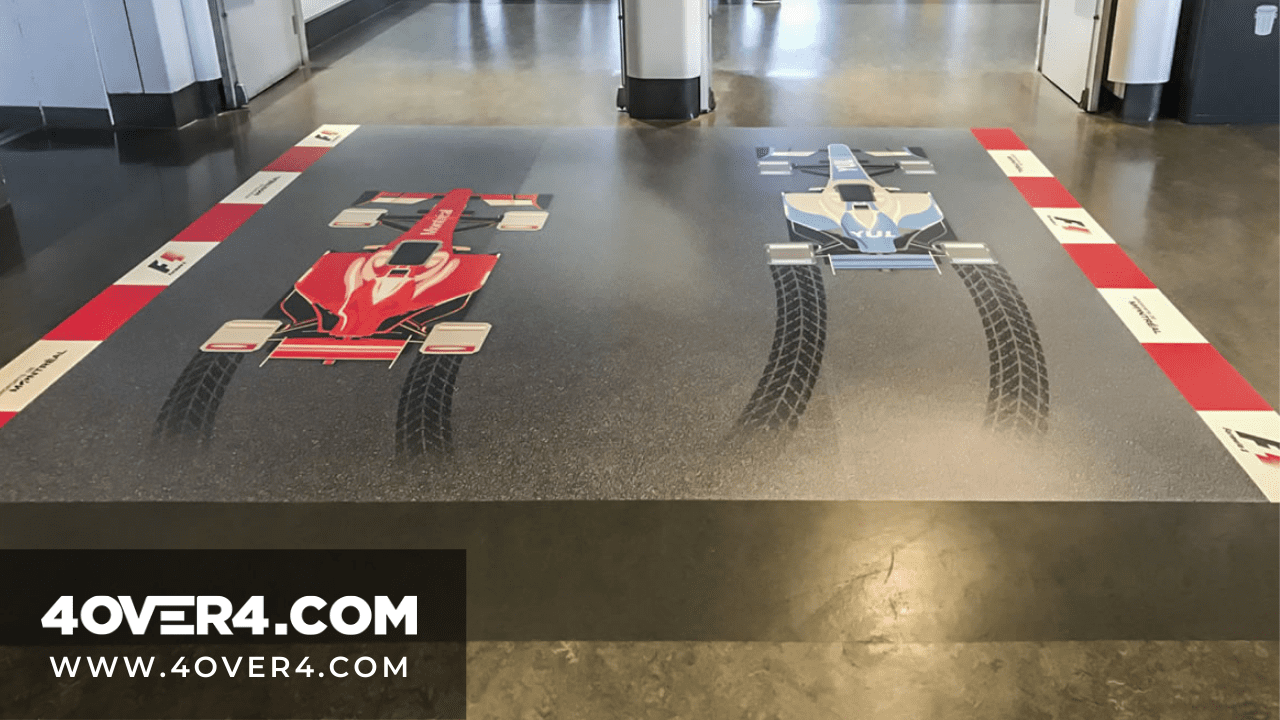 And last, but not least...we know that Ferdinand II and Isabella I of Spain supported the initial expedition, but Columbus had a hard time making this happen. In fact, he proposed a three-ship voyage of discovery across the Atlantic first to the Portuguese king, then to Genoa and finally to Venice. He was rejected each time.
Later in 1486, he went to the Spanish monarchy of Queen Isabella, and Ferdinand II, whose nautical experts were skeptical, so they initially rejected Christopher Columbus. However, the monarchs were intrigued by the idea and kept Columbus on a retainer. In 1492 they agreed to finance his expedition. That's how Christopher Columbus discovered America.
The world could've seen much more brilliant ideas if only their creators kept going, even after initial rejection. And the truth is most of the time you don't need massive efforts to make something happen.
Present your product or an idea on your Straight Tube Display, brand your car with the Car Magnets as you drive around the town, use Floor Graphics to attract people's attention. Be creative! Issue Invitations for your customers to visit your shop, or send them to invite your investors and partners for a business meeting. 4OVER4.COM loves supporting customers' goals and ideas. We're always by your side to make things happen. 
Plus, you can now enjoy 30% OFF for Columbus Day, on all the items of your choice! Use the promo code [COLUMBUS30AC] at the checkout, when you order! 
Although the modern world has mixed feelings towards the celebration of Columbus Day, it's currently a day off in many states. Therefore, it's a great time to brainstorm your ideas and take the first step towards bringing them to life.
Italian-Americans played an important role in the creation of Columbus Day in the United States. It started on October 12, 1866, when New York City's Italian population organised a celebration of the Italian explorer's "discovery" of America.
In 1971 the US Congress officially designated Columbus Day Federal Holiday celebrated on the second Monday of October.
Many people in the US only recognize Indigenous Peoples Day on the second Monday of October. It was first celebrated in 1989, when people renamed Columbus Day and honored Native Americans.
We at 4OVER4.COM wish you a Happy Cristopher Columbus Day 2019 ! Start shopping for your next promotional campaign NOW!