What is a business card format? While you may think the elements printed on your card are the format this actually is not true. Design elements can consist of the typeface and graphics, whereas a proper business card format is positioning and placement of the graphics and fonts on the card. Formatting a business card is vital to explaining and describing your brand message and idea.
When you focus on an impressive format even for your standard business cards, it conveys your corporate image and its essence effortlessly. A great business card format highlights the elements that a brand focuses on for its potential clients and customers.
Are you looking for business card templates to represent your brand message attractively and card printing options? Turn to 4OVER4.COM. It is one of the leading names offering high-quality prints on a variety of products.
Types of Business Card Format
Vertical Business Card Format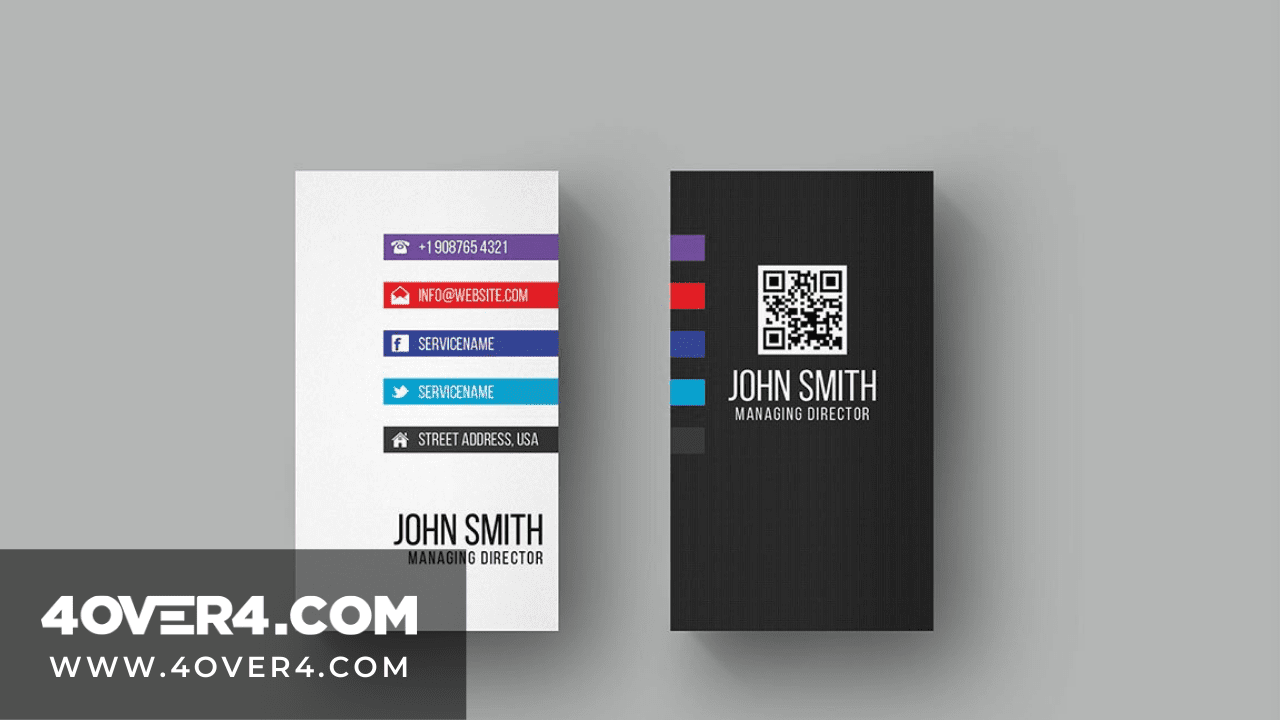 Vertical formats were the standard for all professional business cards in earlier times. These upright forms were the traditional business card design. It typically consists of the contact information, designation, name, and other relevant detail in vertical alignment. Now, even though a vertical format is less common, it can help you stand out!
Horizontal Business Card Format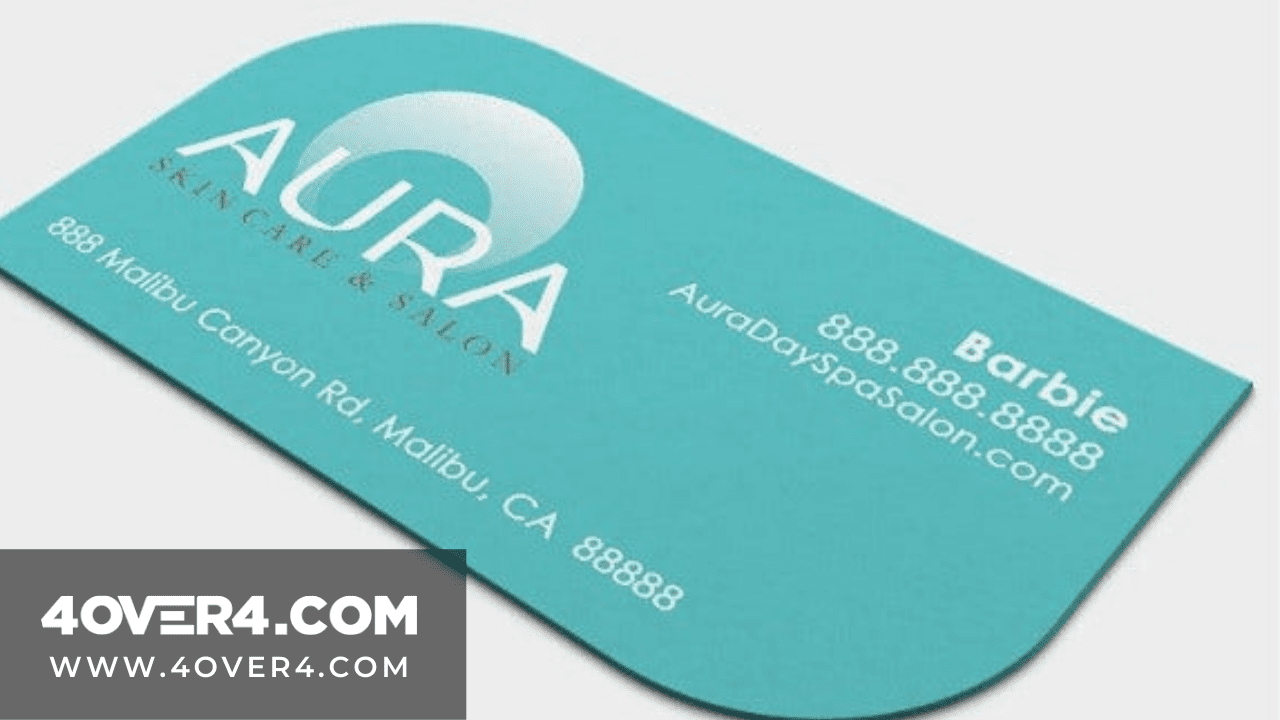 If you are a new small business owner, choosing the horizontal business card format can be a good idea. In the horizontal card format, the graphical elements and the contact detail are placed horizontally. It is a widely used format in recent times and is usually used for printing and presenting information on a double-sided card
Square Format in Business Cards
The square format doesn't leave much space for designing elements other than the contact detail. It is simple, and if you want something unique, the square standard business card size can make it appear professional as well as attention-grabbing because of the uncommon shape.
Large Format Cards
Large format cards are the best ones when it comes to including designs. From presenting intricate graphic details to utilizing space, large format cards are suitable for all needs. You have enough space for the company logo and other such information including your contact information. If you want to add special offers, social media info, etc. the large format business cards are the best option.
Folded Format Cards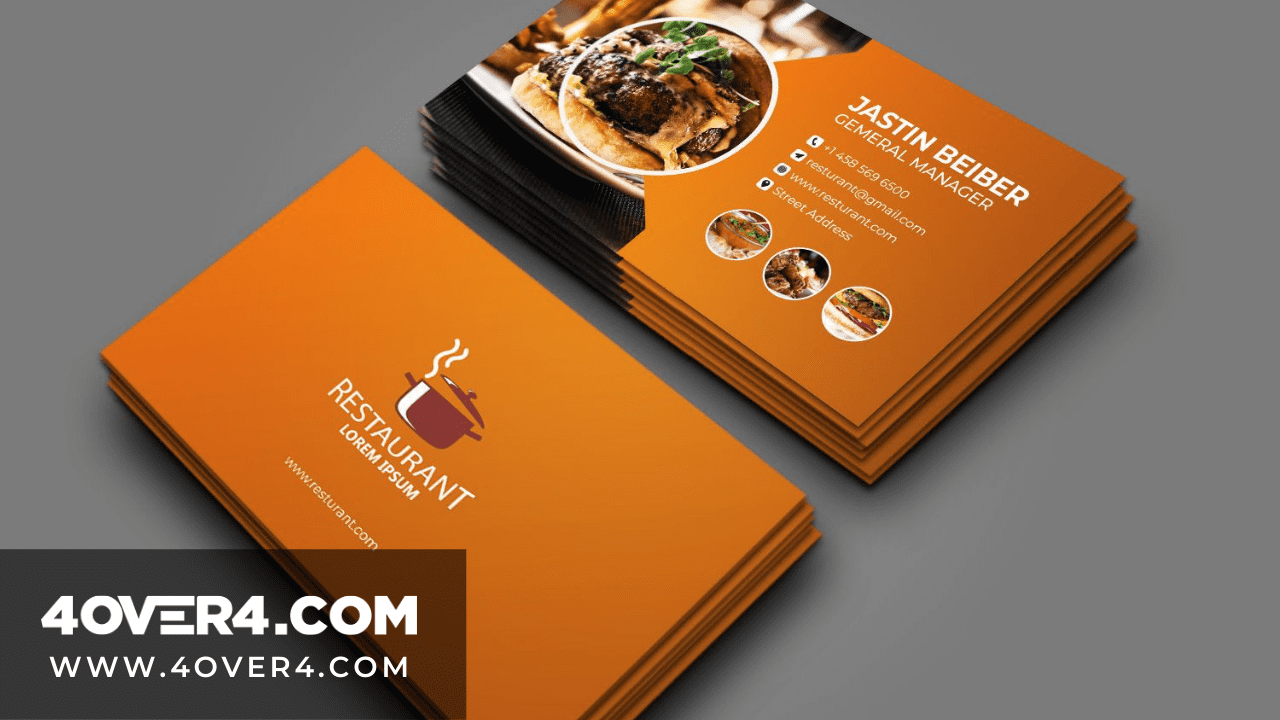 In the folded format business cards, divide the card size into two halves by folding it. It gives the graphic designer the freedom to play with the fonts, colors, and graphical elements as it offers you ample space for adding the company message, details, contact information, graphics, and more.
The card format helps you to deliver any particular information or message meaningfully to your targeted audiences effectively. When you can convey your company message clearly to your customers, you know that half your task is over. You can express yourself when you have a perfect and proper business card format.
When you explain yourself clearly, you can easily persuade your consumers to purchase your services and products. Just a simple, attractive design of a business card may not always be enough. The position and placement of the design elements are vital to highlight the information on the business card.
5 Tips to Create Perfect Business Card Format
Clear Positioning of the Statement
Every business has a specific value and statement that differentiates it from the rest of its competitors. The statement for your brand must emotionally connect and establish your brand among your customers. Creating and rightly positioning a compelling tagline on your business card must be the main focus while formatting your card. For instance, Red Cross: The Greatest Tragedy Is Indifference or Volvo – For Life.
Business Card Format Include Functional Content
At times, the needs of your company's managerial team don't match up with the useful content, layout, or design. It is definitely not possible to fit in a 2-page content within 3.5" x 2" space. It can be quite important to consistently edit to make sure the most relevant information is on your business card.
Therefore, you must be able to answer specific questions such as -
Is the content on the card necessary?
Does the statement on your business card make you stand out?
Do you have the right contact information like email address, phone number, and job title that makes you easily reachable?
Ensure adding such functional content on your business card.
Card Format Layout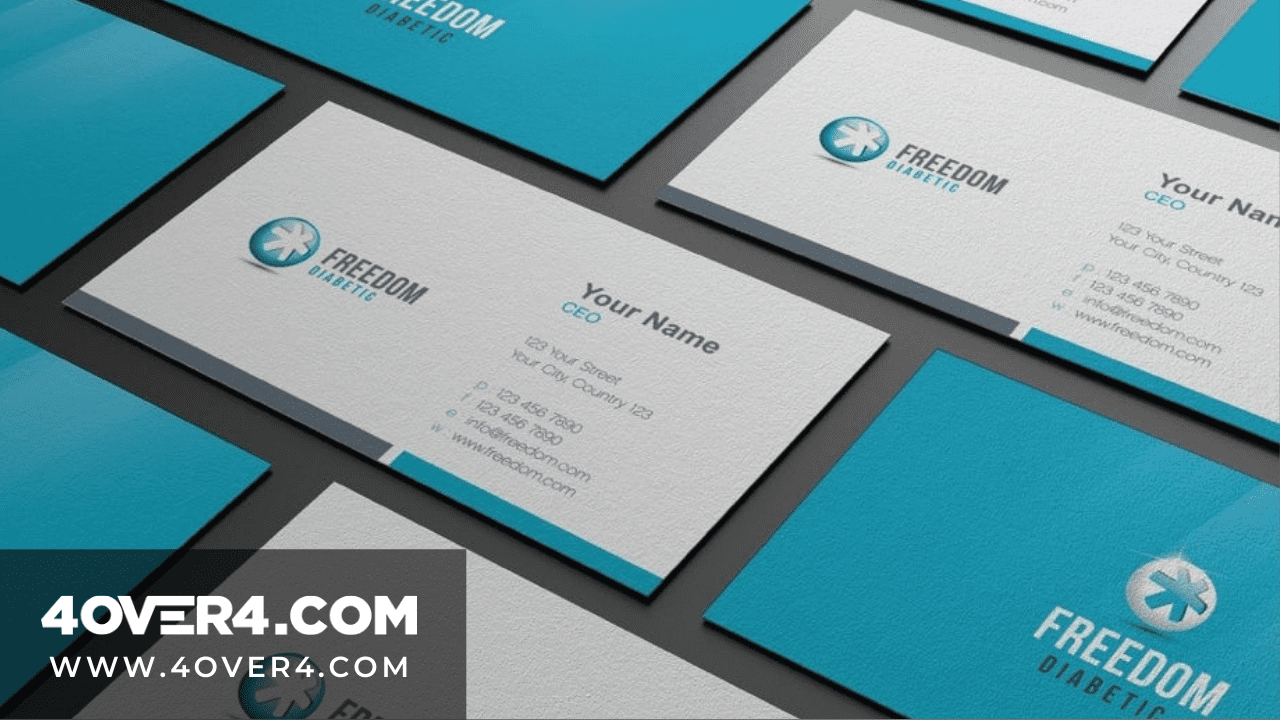 Your business card must be simple with enough breathing space so that the recipient of the business card can search for the info easily. When there is clutter and too much content, it prevents vital information from standing out. A chaotic business card leaves very little space for the potential client to take note of what is important. When you print on both sides of the business card, it leaves additional space for you.
Caters to Potential Personas
The visiting card is the perfect way to cater to the needs of your potential clients. Your business card can direct you to the web page, landing page, or other resources precisely for your industry or business. It helps you to stand out from every other card on your desk easily. Language-oriented business cards in various languages for international clients are best for when you know you may come across new people around the globe.
Is it difficult for you to print individual cards in batches that are catered for multiple groups? Not when you include an added value or interactive feature to make yourself stand out in the industry. For instance, including a YouTube link, a special offer or coupon code, and calendar, conversion chart, etc. can make you stand out in the industry.
Memorable Card Format
Exchanging business cards with a firm shake of hand is very similar to understanding the design and feel of the card. It sets the right impression when you hand it over to the clients. When you print the card on 60 lb card stock, it is a smooth touch that you can hardly forget. Such cards are durable, easily distributed, and gives a strong sense of credibility.
Choose from 4OVER4.COM's Premium Range of Cards
Are you searching for robust printing options? 4OVER4.COM is one of the best resources for finding a range of ultra-thick premium quality business cards in different price ranges as well as printing options like die-cutting, colored-edges, soft-touch, and much more. If you are creative with your design and typically include unique features and amazing color schemes, your business card will be sure to stand out!
Business cards are one of the best connections that can bridge the gap between your customers and your brand. They can also create a lasting impression on your potential customers. You may be interested to know how this little business card can be such a powerful marketing tool. Take a close look at the structure of your card, apply the tips for formatting and you'll surely see the results!