Would you like more students to enroll at your school? As a school administrator, you are probably  facing more competition day in and day out. Even if a number of school authorities believe that branding a school takes away from its academic mission, those institutions whose leaders market effectively will build a highly regarded reputation. And unevitable, those that don't will struggle to increase their student population. In other words, if parents don't know your school exists, your organization can't recruit more students. That's the bottom line.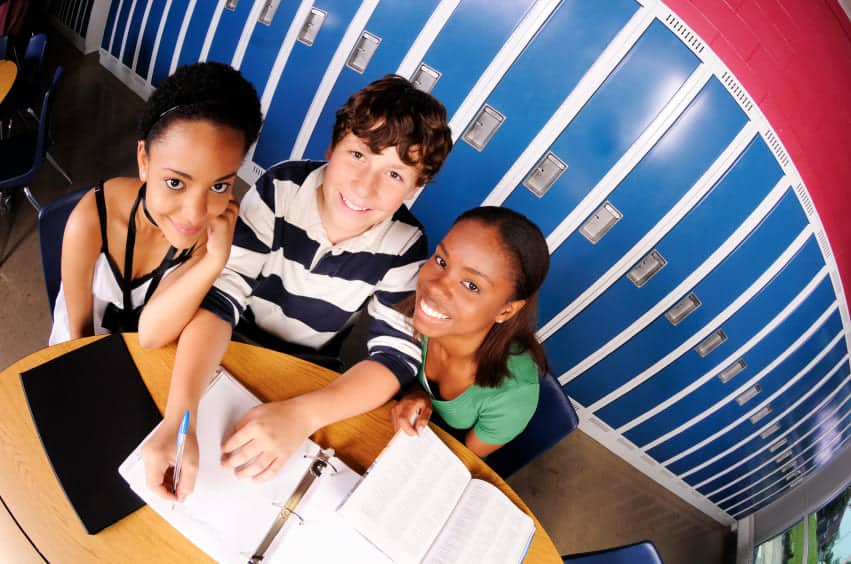 Therefore, in order to beat the enrollment recession, it's crucial that your educational institution generates awareness in its local community via advertising. If you want to get the word out to prospective students and increase enrollment, print marketing materials are a dynamic tool.  And, since the key to successful advertising is to take a range of approaches, we've come up with a few clever tips to help you promote your services, from school banners to info paquets.
Direct Mail Postcard Campaign
Send hundreds of postcards with a catchy tagline to make the community remember your organization for many years to come. Keep in mind that you must list the tour dates for your school on the back of the card. With this great tool, you can reach your highly-targeted audience in an affordable manner. This simple mailing campaign gives your local community an instant heads-up.
We offer a wide array of postcard printing services to meet your needs. Order 25% OFF postcards Order 25% OFF postcards here or use coupon code BGPRCM25 at checkout.
To follow up, mail a letter signed by the school Principal to each and every family. This letter should discuss the most important reasons why they should consider your educational institution.
Take Advantage of Custom Printed Banners
Attention-grabbing banners featuring your school colors and logo are a great addition to any school's marketing campaign. Why is that so? School banners are so versatile that they are perfect for not only promoting your organization and athletic teams, they also effectively direct pedestrian traffic onto your school campus. We offer a broad range of banner printing services including indoor and outdoor banners. Order 25% OFF banners or use coupon code BGPRCM25 at checkout.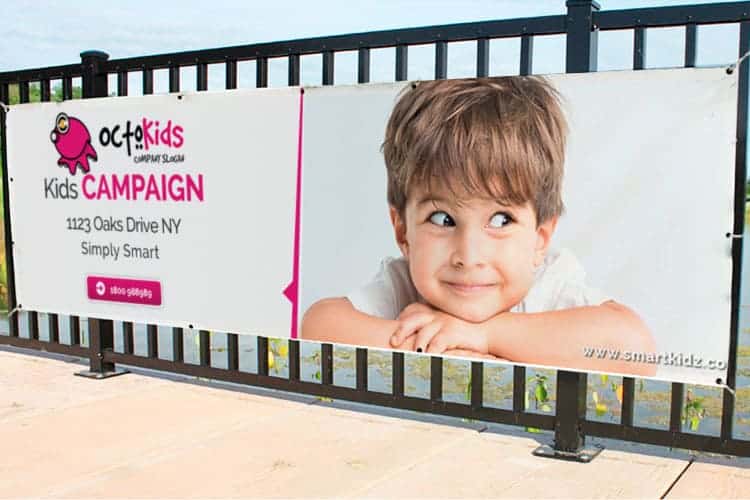 Print Calendars for Shadow Days
A great method for attracting new students to your school is to have them shadow a current pupil. Print gorgeous custom-printed calendars featuring your school colors and images of your campus to mark these shadow days and mail them to families with school age children in your area. We offer affordable calendars with optional drill hole. Order 25% OFF calendars or use coupon code BGPRCM25 at checkout.
Before you have these shadow days, take into account that, at the elementary level, you must focus on third and fourth graders whose parents are in the process of visiting potential high schools. Furthermore, these school calendars should also feature other important events throughout the year.
Distribute Info Packets
Print and distribute an information packet that incorporates a brochure of your organization, showcasing school highlights in a user-friendly manner. It must include your website URL and, possibly, a list of phone numbers of current parents who would like to field calls from prospective parents. We offer brochures personalized to your exact requirements. Order 25% OFF brochures here or simply use coupon code BGPRCM25 at checkout.
If you want to take the brochure strategy to the next level, include quotes of students and parents saying exactly what makes your school so special. Perhaps, you may also take pictures of your students and staff engaging in the programs and learning activities you want to promote. These quotes and pictures truly make a significant statement – a picture is worth a thousand words!
Last but not least, once you have your awesome information packets ready, make sure they are in the hands of neighborhood associations, realtors and just about anyone in your local community who is in the position of promoting your educational institution.
Update Your Website with Up-to-Date Programs, Recruitment Info and Tour Dates
Content is absolutely everything. Even though savvy and slick websites are unquestionably eye-catching, organized and well-written content with catchy photos and easy-to-follow links are extremely valuable. Since you want more students to enroll at your school, it is imperative that you provide recruitment info and tour dates.
Get Your Staff Involved in Your Marketing Strategy
Work with your whole staff to promote a focused and positive school environment and culture. Provide them with flyers that showcase the key info that you would like them to consistently share with incoming freshman and new students throughout the year. We offer cost-efficient flyer printing with a same day print turnaround! Order 25% OFF flyers here or use coupon code BGPRCM25 at checkout.
Keep in mind that a parent's initial point of contact, along with the enthusiasm of students and staff, plays a major role when it comes to making a decision about your organization.
Develop Properly-Targeted Marketing Materials
Before you develop your marketing material, bear in mind that student and school marketing materials should feature flyers with info about programs and electives, student testimonials and pictures showcasing amazing student experiences. It must also feature practical items with school colors and logos. These are items that students use everyday such as notepads, pencils and pens.
Parent marketing materials should feature a description of your school's model and philosophy. When writing your mission statement, ask yourself this question: what makes your organization and its approach to student success unique? It must also include transition opportunities and support for students and parents, pictures showcasing amazing student experiences and parent testimonials.
Last Thoughts
Every time you use print marketing materials to promote your organization, make sure to use vibrant and colorful images. This dramatically boosts engagement, ultimately leading to greater enrollment rates. Are you ready to start taking advantage of our print materials, making the best first impression ever? What are you waiting for?
We are offering educational institutions an extraordinary promotion: 25% OFF for life on any print product. Don't miss out on this deal!