Traditional schools, digital schools, and EdTech companies must find more ways to market their school and increase enrollment. As a school administrator, competition is one of the constants you must deal with yearly. In addition, you compete with other educational alternative platforms students have found to gain knowledge.
This means if you want to stay relevant and have more students enroll in your school, marketing is something you can't joke with. You are probably about to say that "too much branding" takes away from the school's academic mission, but at this age, it is perhaps your best shot at staying top of mind. If you do not take marketing seriously, you may struggle with the population because you need to find sustainable ways to keep the word out about your work with your school.
To beat the enrollment recession plaguing your school, you must find creative ways to generate awareness and get the word out to prospective students and parents. Print marketing materials can play a significant role in your school's marketing. It is a dynamic tool that helps you find clever ways to promote your service and get your school in the eyes of those who need it.
The Data and Marketing Association has confirmed that the response rate for printed materials has soared over the years because of how personal they can be. Of course, this is not a good reason to ignore online digital marketing for schools.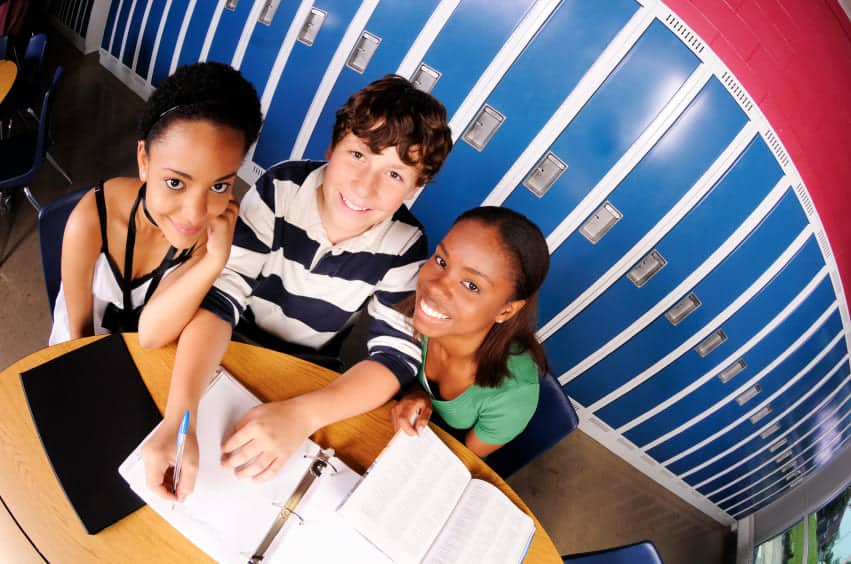 Print Marketing Strategies to Increase School Enrollment
Marketing can not be underestimated in the success of your school. Here are simple tips you can implement to create strategic marketing for schools.
Leverage Direct Mail Postcard Campaign
One of the things you can do is to create high-impact postcards with an appealing tagline to create an impression and make the community remember your school for many years. Keep in mind that the postcard must be highly informative. It must have all the information anyone would need. For instance, it should have your tour dates, admission schedule, and any helpful information that could cause an action. Then, you can use the postcard to create the perfect heads-up.
You can also reinforce the campaign with a letter signed by the school principal to every family to help them realize how much you value their children's learning and why they should consider your school.
Another leverage print gives you, even though we are in a digital age, is how much style you can put into your marketing. For example, you can create engaging brochures and lookbooks to appeal to prospects - parents and students alike.
Take Advantage of Custom Printed Banners
One of the ways you can get more eyes to look at your school's assets is with custom-printed banners. These banners are excellent for showcasing the school's colors and logo, which is a good addition to the marketing plans for schools. Custom printed banners are versatile and perfect for promoting your school and teams. They can also help direct pedestrians onto your school's campus.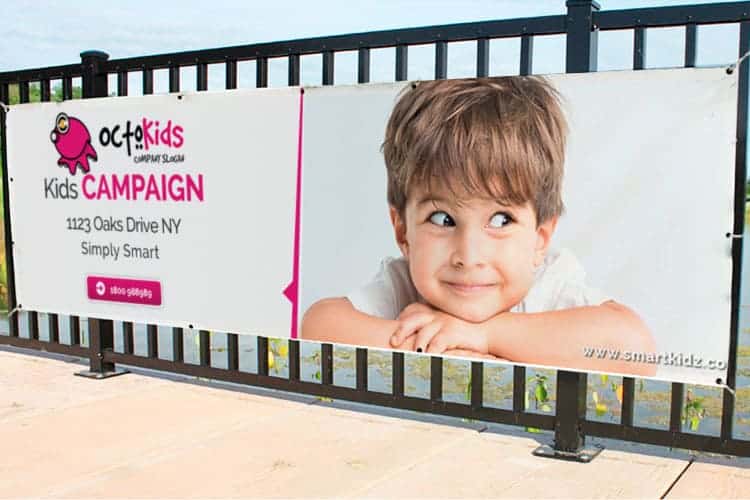 Print Calendars for Shadow Days
An excellent way to attract new students to your school is to have those new students shadow a current pupil.
What does this mean?
Shadow days are fun and engaging days in the school year that allow students to explore realistic higher education experiences. It is a day where the teachers and parents can have meaningful connections with the students and help them experience other things outside the curriculum.
As a school, you can print beautiful custom-printed calendars that feature the school colors and images to mark shadow days and mail them to families with children of school age. Make sure these families have at least third and fourth graders so that they can understand the essence of these shadow days. This tactic is good marketing for private schools.
Distribute Info Packets
Print is helpful in marketing for schools. It is an excellent way to incorporate a brochure that organizes your information as a school, showcases your school in a user-friendly manner, and reinforces the value you can provide.
As you create your information packets, ensure they have your website URL, phone numbers of the school's management, and some parents willing to review the school when prospects call. You can even enhance yours and include quotes from students and parents describing the value of the school.
You can also have pictures of the students and staff engaging in internal programs and learning activities you want to promote. Again, this user-generated content is an excellent way to build trust and loyalty.
Once you have the information packets, ensure these communications are only in the hands of those who can promote your school.
Update Your Website with Up-to-Date Programs, Recruitment Info, and Tour Dates
Even though you are promoting your school with print materials, you must make sure every aspect of your school is updated. Ensure your website is appealing and organized with exciting photos and easy-to-follow links. Remember the advice of mixing both worlds - online and offline. Since you want new students, make sure your content assets are well documented and that you provide tour dates and other information.
Get Your Staff Involved in Your Marketing Strategy
Your staff can be your greatest evangelists. Work with your staff to promote a positive school environment and culture. Give them flyers that showcase the critical information you would like them to consistently share with every incoming first-year student and new student throughout the year. Also, remember that your staff will probably be the first point of contact and play a significant role in many students' and parents' decisions.
Develop Properly-Targeted Marketing Materials
Before you print your marketing materials, ensure you have the audience in mind. What information do they need? Remember that the marketing materials should feature flyers with programs, students' testimonials, and pictures showcasing student experiences. The materials should also have the school colors and logos. Aside from brochures, use items like notepads, pencils, and pens.
Make sure that when prospects search your school online or offline, there is always something pointing them to you.
If you give these materials to the parents, ensure the material has the school's core values, model, and philosophy.
Wondering what your mission statement should look like? Ask what you want your school to help every child achieve.
Innovative Marketing Ideas for Schools
Here are some ideas you can explore for marketing for education companies. These private school marketing strategies are excellent ways to infuse online and printed materials to promote your educational services.
Creating Viewbooks as lead generators is an interesting digital marketing strategy for schools because it is a good way to create a positive image of the school, boost awareness and increase enrollment.

Use attractive and memorable URLs to create an impression and get people to remember you.

Create and infuse QR Codes into your postcards, brochures, and other printed materials.

Incorporate hashtags into your printed materials

Use online lead magnets to generate leads to whom you can send printed materials.
Last Thoughts about Strategic Marketing for Schools
The most important thing to remember when marketing your school is that you are building relationships. These relationships should be between the school and families, as well as between the staff, faculty, and students. Marketing efforts should focus on how you want to be perceived by your audience and what value you can provide.
The above-mentioned strategies are marketing strategies to increase school enrollment Use these strategies, track your progress, and make necessary changes as you go and you will get more enrollment.