In recent times, we can see large format graphics everywhere we turn around.
Large format printing
has left a mark at all places, from waving banners in tradeshows and family portraits in hallways to in-store display promotions for products and services. Can you name a single reputed brand that is climbing the stairs of success without including large format promotions in their business strategies? Leave aside businesses. What do you think attracts you the most while you are out shopping? What motivates you to enter a shop or at least influence you to slow down and have a look?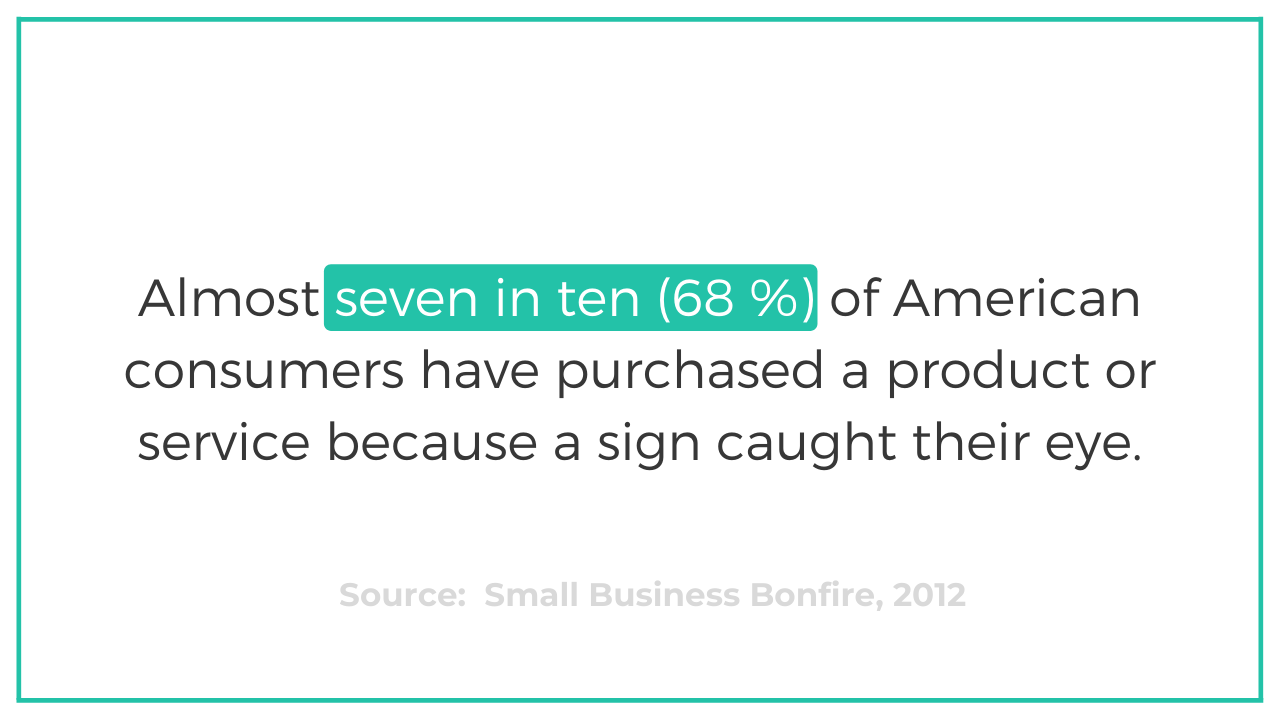 The eye-catching and engaging business signs and window clings draw me the most. Do you know that "almost seven in ten (68 %) of American consumers have purchased a product or service because a sign caught their eye"? According to
Small Business Bonfire 2012
, "more than two-thirds (68%) of consumers believe a store's signage is a reflection of the quality of its products or services." The power and impact of large format prints are quite evident from the above survey statistics. Now, let us learn about the evolution and recent market trends of large format printing.
Large Format Printing – Evolution and Trends
Large format printing is not new in the graphics display and sign market. The speed at which technology is growing is the only new thing. It has helped deliver the buyers' demands like short-time run, fast turnaround, and relevant content production. The popularity of large format printing has blown out of proportion in the last 20 years. What trends are impacting the market now? What will happen over the next five years? According to marketing research leader InfoTrends, one of the printing industry's growth areas is the digital wide format or large format.
InfoTrends
is projecting that the global market for Wide Format Printers may shoot up to US$7.2 Billion by 2022, based on the growing demand for faster turnaround and short-run print projects.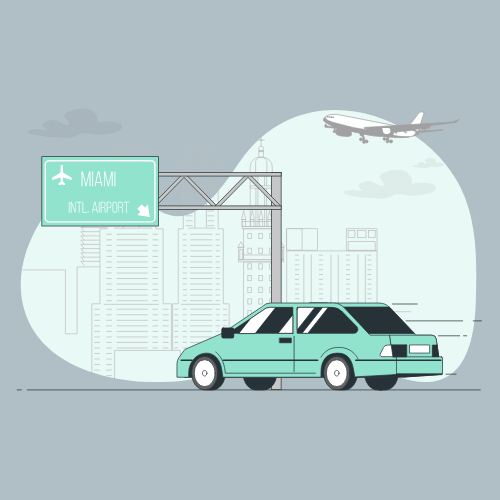 Road Sign Illustration
During the mid-90s digital boom, large format graphics started entering the mainstream market. The growing popularity of digital fine art photography and film cameras' transition to digital led to demand and trend for large format printing. By 2010, every organization turned to large format printing. From sports teams to schools to Fortune 500 brands to rock stars, film photography's transition to digital was inevitable.
Benefits of Large Format Printing
Large format printing for business and product promotions has several advantages. It has a large display area to add graphics, images, and texts. Large format printing is easy to operate and cost-effective. The UV-cured ink used for large prints makes a banner, poster, or any piece more durable. They can withstand elemental conditions such as rain, heat, and sunlight without incurring any damage. Unique artwork, custom text, and attention-grabbing graphics on large format signs are a proven way to attract customers and build a strong bond with your customers. You may use large format printing on several substrates and almost anything such as cloth, vinyl, wood, glass, metal, corrugated plastic, and foam board. No matter your graphics needs, large format printing can provide you with the visibility you need to stand out and make a mark. It is also essential to choose the right printing service like 4OVER4 to guide you with the best options and offer high-quality large format prints in bulk and minimum timeframe.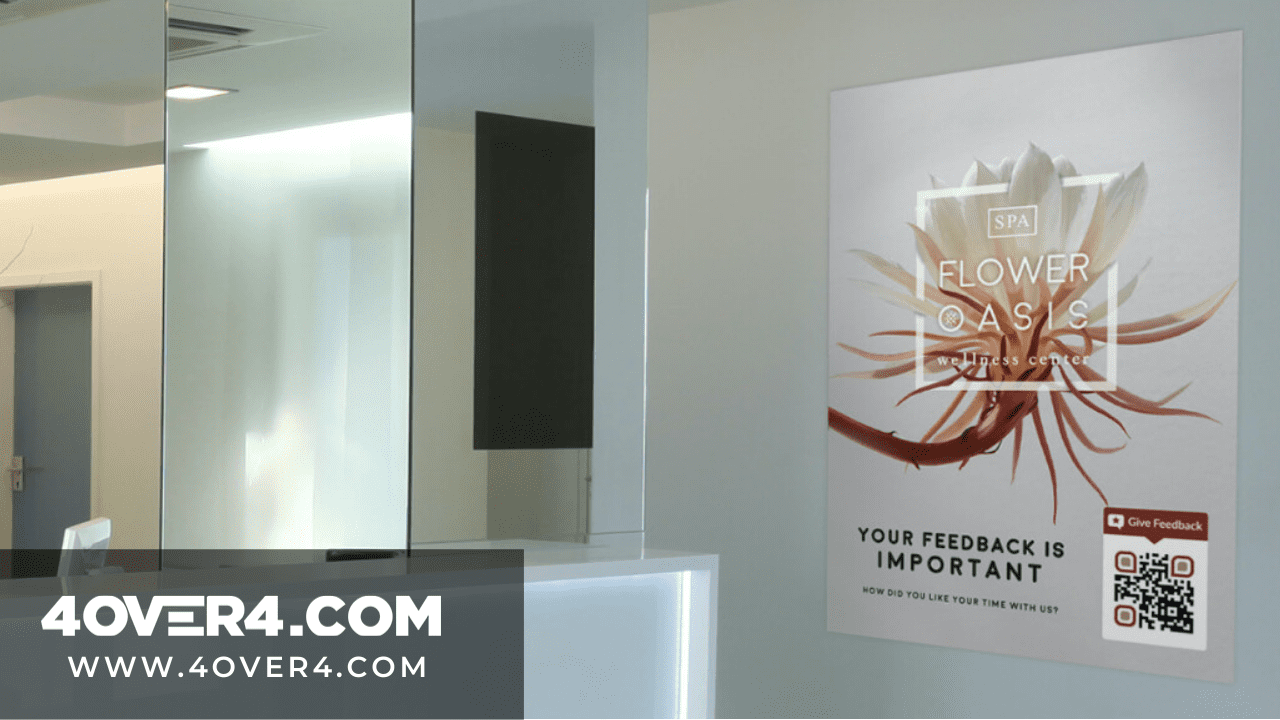 Poster with QR Code
A friend of mine needed large format signages for his business. The knowledgeable printer suggested adding a QR code to the large format print to make it more interactive. The idea was really mind-blowing and an absolute success for my friend's business. Are you aware that
20 percent
of large format signage and graphics buyers use QR codes and other interactive media elements in their large format graphics? It is a fact that you cannot ignore.
Large Format Printing Applications
Large Format Printing Banners
From outdoor to indoor banners, mesh banners to
2-sided-block-out banners
, fabric to mini-retractable banners, large format printing breathe life into these pieces. Banners get noticed easily. For instance, you want to display your company logo and info at the company picnic. Just have a large banner printed and hang it to the company vehicle or from a tree or get a standee to display your information.
Wall Graphics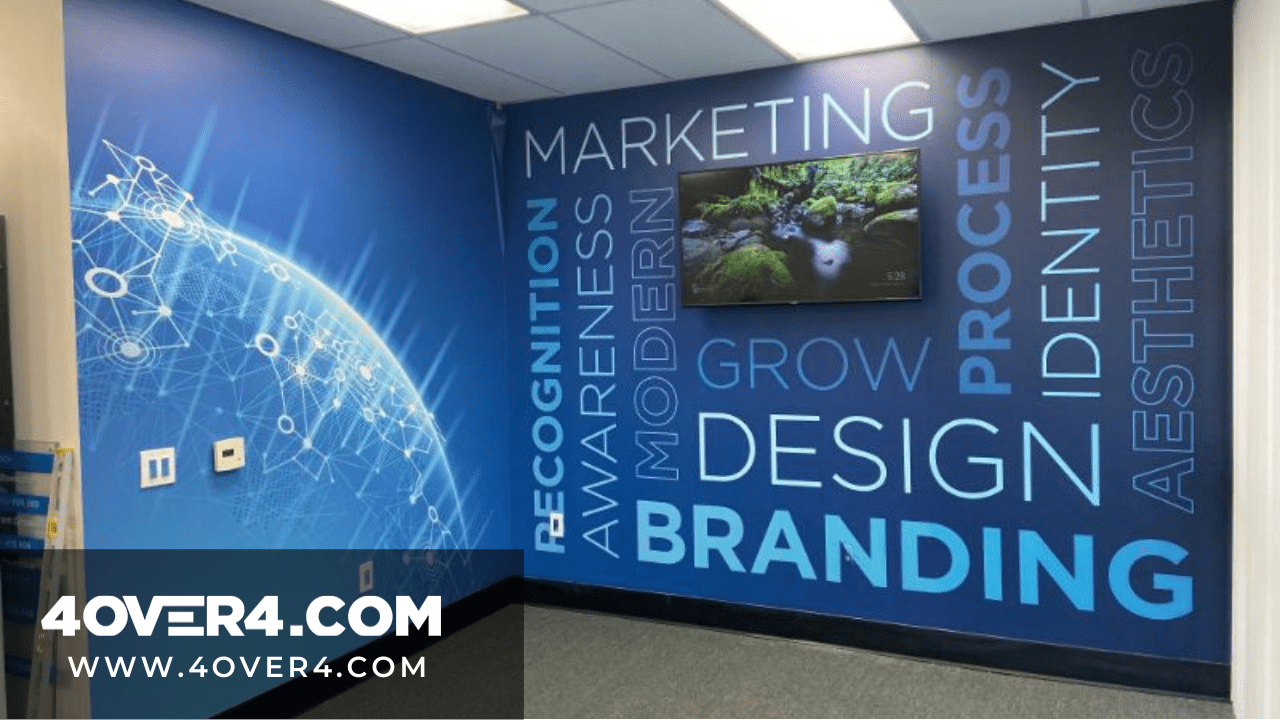 Large Format Wall Graphics
Are you tired of looking at the bare walls at your home or business? Spruce it up using wall graphics/decals. Large-format vinyl
wall graphics
allow you to change the look of an area frequently. Motivating messages printed on wall decals can charge up your employees to work efficiently. You may also install a large cut-out of your idol, a product cut-out, or a striking graphic to promote an item on sale. Repositioning wall graphics can change the product or message you are marketing very quickly.
Large Format Printing Static Window Clings
Window clings
are the best way to draw the attention of a passer-by into your store. The glass window space is quite large, so why not use it for advertising? Large format printing helps to cover a big area of the window and promote as per your requirement. It may be product promotion, year-end sale, new launch, or just plain brand promotion. You can easily remove the cling once you think all promotions are over, and people need to see through the clean glasses and get a view of your store. Most importantly, you don't damage the window in any way in this whole process.
Posters
Large format poster printing
is one of the best ways to create a stir among an audience for upcoming shows and concerts in a small venue. The oversized movie posters are a craze in several places. Posters are also standard for banks to advertise special rates to their clients. Whether semi-gloss, gloss, or uncoated, posters are an economical way to promote your products or services.
Signages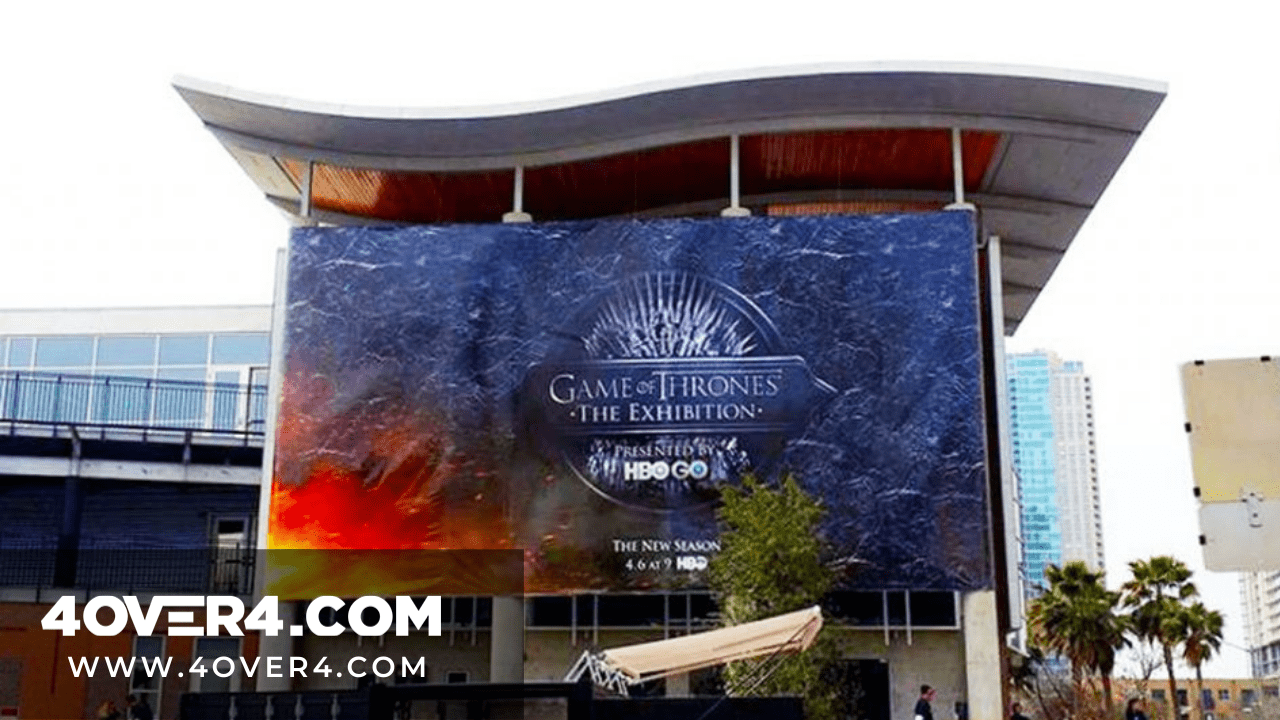 Movie Signage
Are you looking for corporate or
exterior signages
? It is the best way to enhance brand exposure and gain visual appeal. Hung from the rooftop or draped on a wall, these attention-grabbers give your business an added stand out factor.
Photos and Canvas
Are you wondering how to print
large format photos
? You need to choose a printing service like 4OVER4 that is well-versed with large format printing. For instance, 4OVER4 large format printing service offers full-color printing, nine standard sizes, custom options, ten available paper types (including removable and permanent options), and the fastest print turnaround times for vibrant photo banners.
Conclusion
Large format printing is a winner and here to stay. The advancement in technology has cleared all doubt about using it for the commercial environment. The printing industry has evolved, and so has the mode of printing. With the range of applications that large-scale printing offers, businesses are sure to include more larger advertising campaigns.