Sep 10, 2013 Clap 1835 ViewCopy Link
Fortunately for the average Jane or Joe, you don't have to be a millionaire to turn your home into a castle. Your home is where you rest your feet after a long day's work and awake refreshed for the new day ahead. Whether you own or rent, your home décor should reflect your personality and what's important to you. After all, you want your home to be your oasis!
Don't spend thousands of dollars on decorating and home accessories when you can do it yourself (DIY). DIY is the latest craze because it allows every individual complete freedom of expression and doesn't burn a hole in your wallet. It's perfect for the home or office, just unleash your imagination and get to work!
Look through magazines and online decorating sites for inspiration. Pinpoint the things and colors that make you feel relaxed and renewed, that bring you joy. Use your hobbies and incorporate them into your design projects for home or office decoration. Just be true to yourself!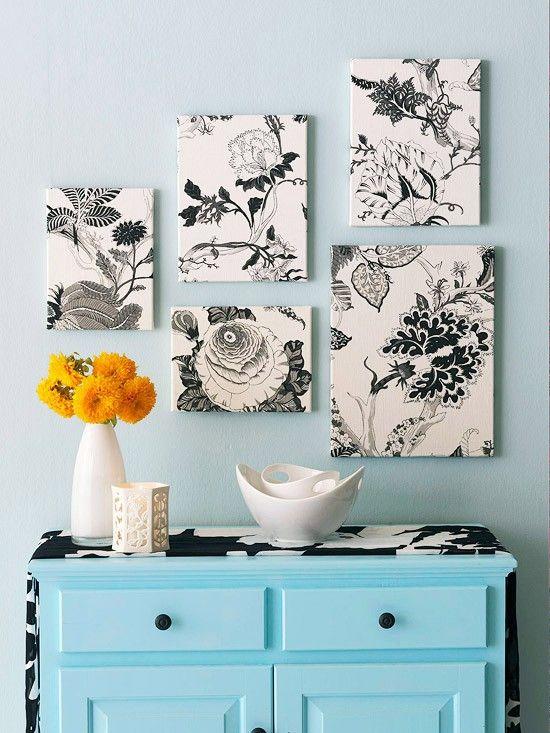 Walls - the last frontier.
Let's talk walls. They are inevitably the last area people tackle when decorating. The reason is that wall art is the most costly accessory people will spend their money on. These paintings and mounted photograph prints can set you back a pretty penny. No need to worry though, there are affordable alternatives out there for both your home and office. An economical and creative way to express your personality is to create custom canvas prints.
If you love to have photos of your family displayed throughout, go through your albums and digital photos to find those precious ones that take you back to a special time and place. Simply use your imagination and turn these mere photos into gallery style canvas prints that look like they cost a fortune. You can create a collage of mounted canvas art by purchasing various sizes and grouping them together on a prominent wall in your living room or cascading down your staircase.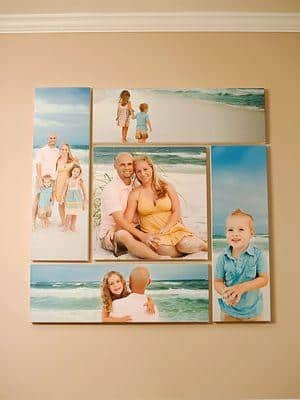 Fancy yourself an artist?
Don't just stop at photography printing, take your one of a kind artwork and turn your home or office into a studio using stretched canvas printing. You can even get your kids in on it! Turn their finger painting into wall art to rival that of Picasso. Create a home and office environment that speaks volumes about your passion and the people that are most important to you.
Use your imagination and make seasonal decoration projects fun and cost efficient with materials you have at home and transfer them onto canvas for truly unique decorations. To make your canvas prints even more dazzling, embellish them with spare buttons, newspaper clippings or pieces of scrapbook paper you might have lying around the house.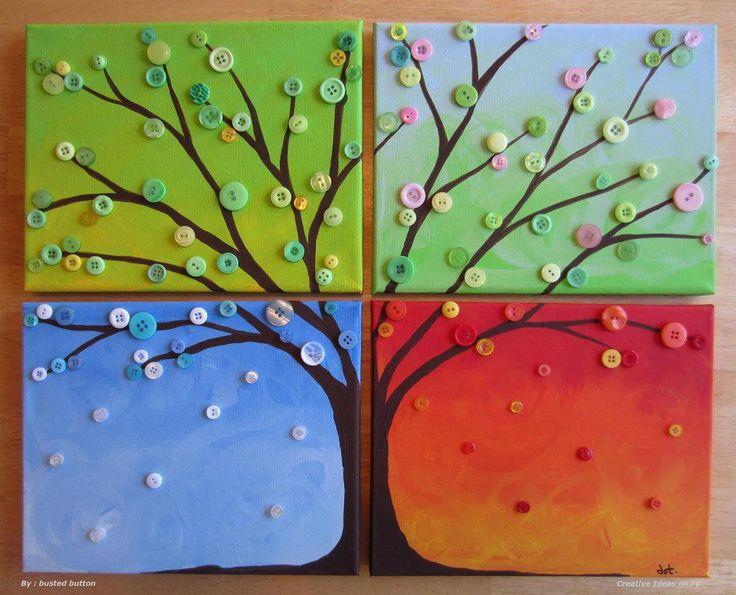 DIY = Big Savings!
Decorating a new home or office can be a very expensive undertaking. Do it yourself (DIY) and take pleasure in knowing that you have conveyed the essence of who you are to your friends, family and clients and done so on a dime. Whether it's photographs you have taken on a recent vacation or just your unbridled imagination, custom canvas prints are an inexpensive and attractive method for decorating the walls of any room.
As the old saying goes, "you don't have to spend a lot to look like a million bucks." Be creative and smart with wall art from www.4OVER4.com and don't forget to tell us about all the complements you receive!
Sources
Pinterest.com/rlc41/pictures-wall-decorations/