Do you think the pandemic has shaken the entire business world across the globe? Yes, it definitely has, and the impact of this crisis may linger for long. Still, the pandemic cannot stop businesses from entering the NEW NORMAL. One thing that has supported enterprises to step into this new normal is corporate prints and banners. Print is not dead, and it is still an essential and vibrant part of business life.
Maintaining 6ft. distance and reading advertisements from far can be quite difficult. Corporate prints and banners have helped businesses to communicate safely during the height of the pandemic.
The constantly changing business climate coupled with strict restrictions and regulations has been overwhelming for business operations. It is because of this that 4OVER4 has worked 24/7 even with limited support resources during the pandemic.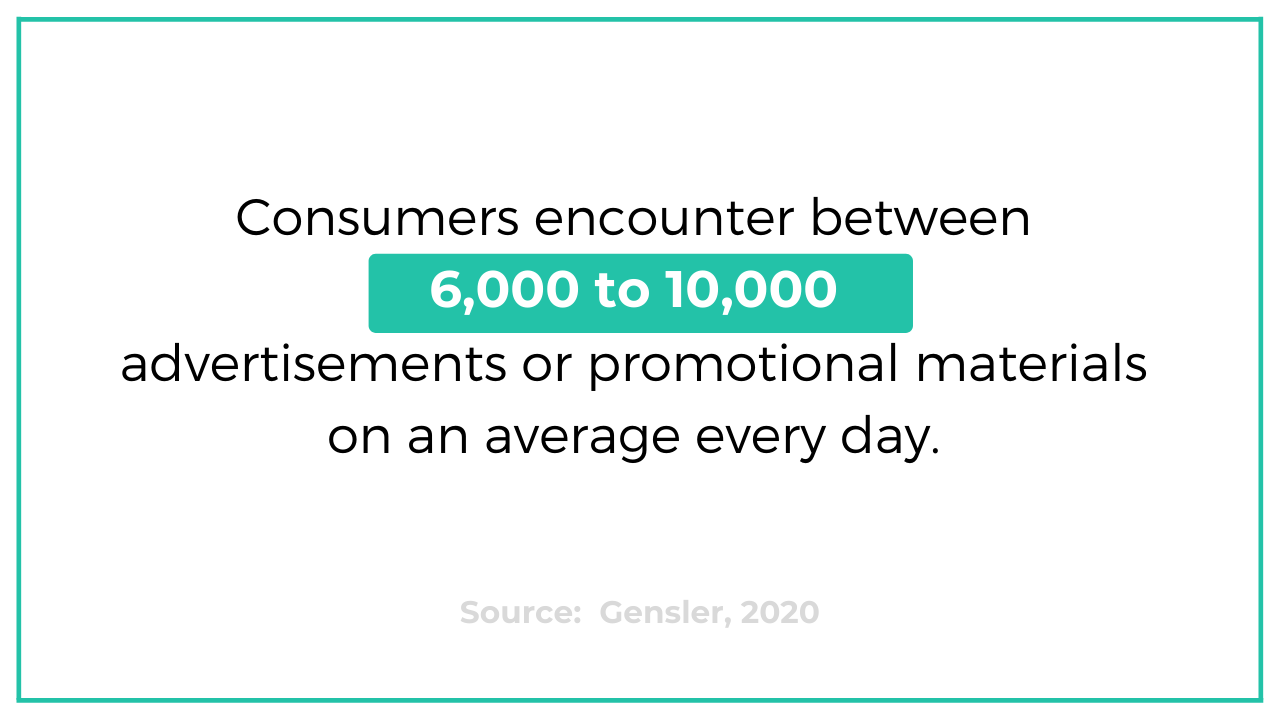 According to Gensler 2020, consumers encounter between 6,000 to 10,000 advertisements or promotional materials on an average every day. Due to the pandemic, there are considerably more signage and communication added to this mix for consumer's attention.
The Covid-19 print materials help companies navigate through the new normal and successfully face the challenges of the industry. Let us check out some of the best social distancing corporate prints and banners to reach the customers and help them act effectively.
Covid-19 Floor Graphics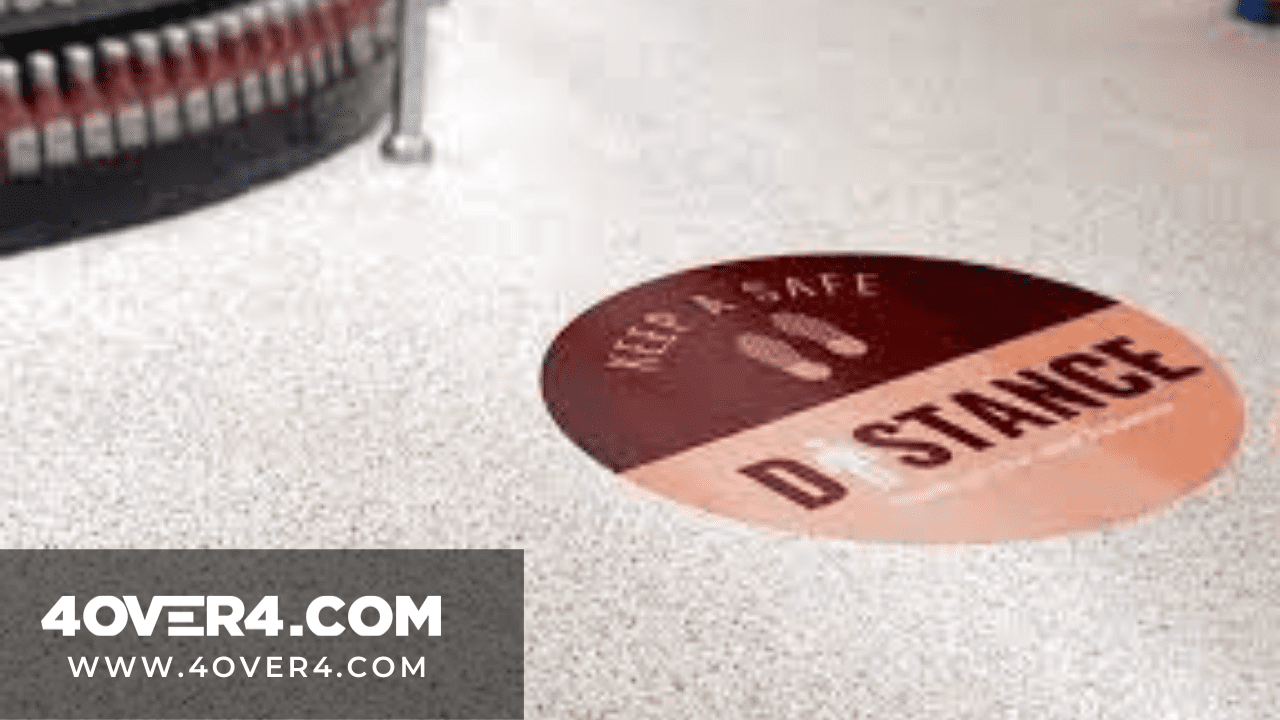 Covid-19 floor graphics or floor decals are rapidly becoming vital business printing pieces in the retail industry. According to researchers at the Point of Purchase Advertising Institute, 64% of shoppers stopped and engaged with floor graphics when placed in front of displays. Jeff Heyman, Vice President FedEx, Product Management and Business, mentioned it in his article posted on LinkedIn in July 2020.
I am a cautious person. In this pandemic, I have become even more careful and watch for all the instructions around. Whenever I step out somewhere, it is the floor that draws my attention. The floor graphics have an unexpected way to draw attention to the store's rules or office rules. Apart from that, many public places like subway stations, shopping malls, and public transports can use bright, colorful, and branded floor graphics. These corporate prints and banners make people aware of the coronavirus outbreak.
Covid-19 Corporate Prints and Retractable Banner Stands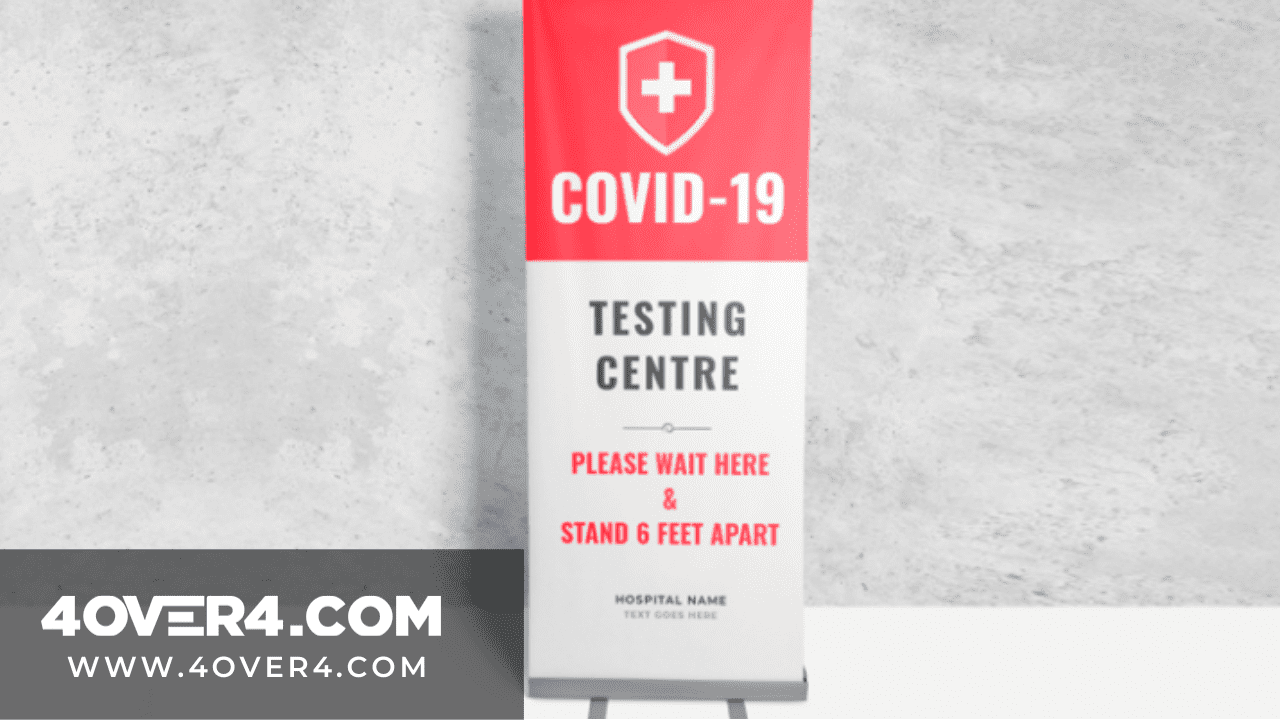 Social distancing covid-19 retractable banner stands help create one-way systems, informing clients, employees, and direct customers around retail stores in a safe manner.
The retractable banners are a cost-effective way to spread awareness among people about following the safety measures and managing footfall in a store. They are flexible and and easily transferable from one place to the other when the need arises. You can place the retractable banners both outdoors and indoors, but ensure they are visible to the people.
Covid-19 Signage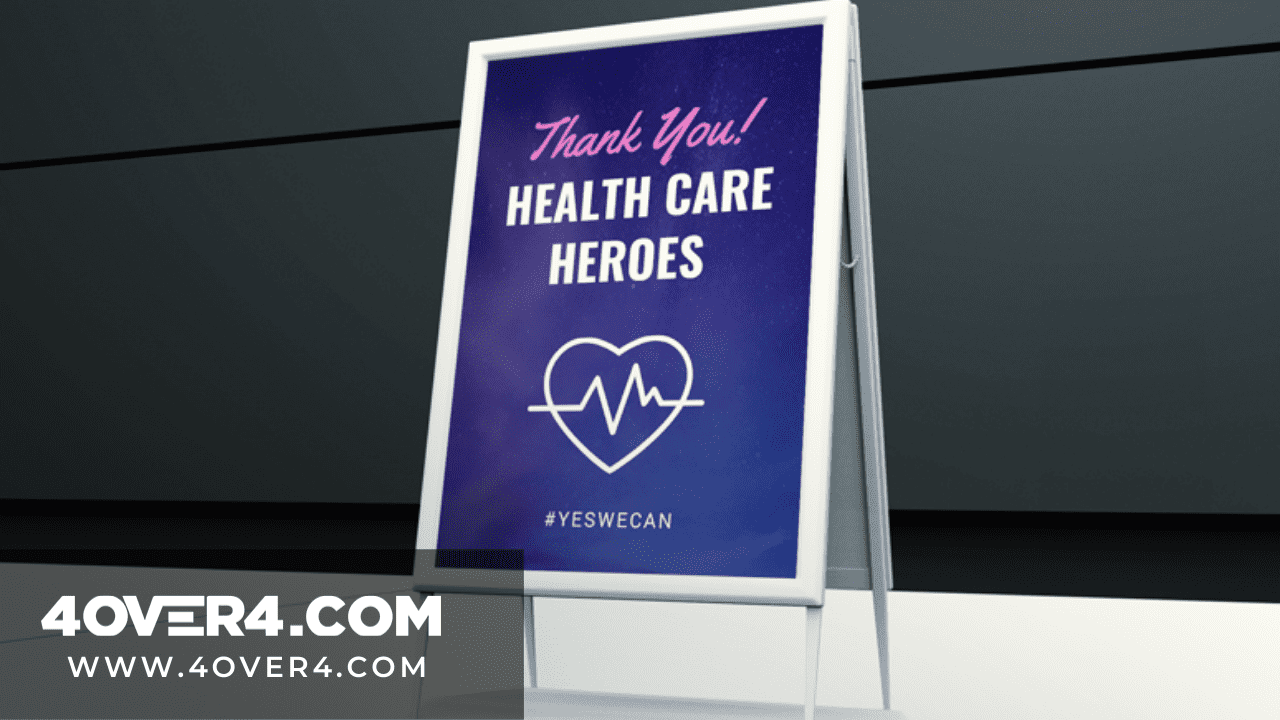 In this stressful time, almost every business, irrespective of its size, is anxious about effectively communicating with its customers. It is essential to make your customers aware of how you are adapting to the whole situation. You must let them know if you are making it safe for your customers and staff to enter the premises.
Are you wondering how to do so? Covid-19-yard signs or sidewalk signs come to your rescue. Customized Covid-19 signage for businesses is the best way to ensure that your customers have answers to their concerns.
According to the Mordor Intelligence report, the printed signage market is expected to register a CAGR of 0.52% and witness significant demand during the forecast period (2021-2026).
Corporate Prints and Banners, Posters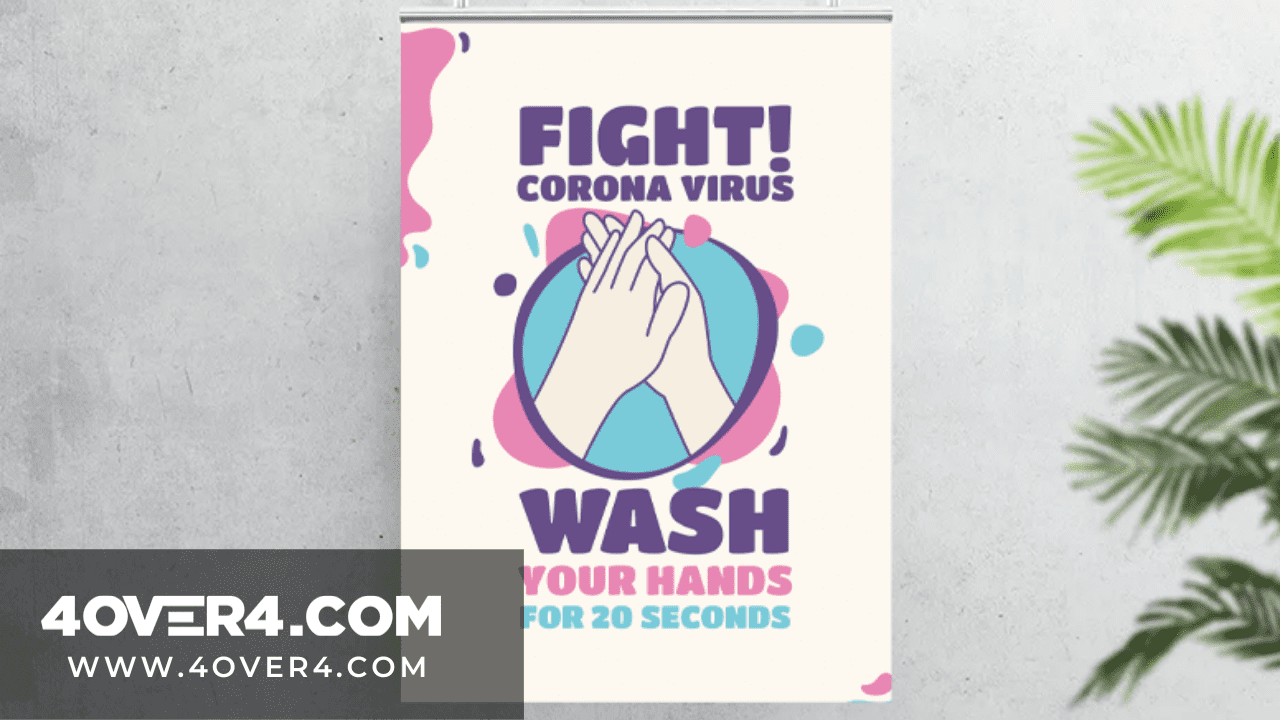 Are you looking to display the Covid-19 information creatively with your brand logo front and center? Then, your ideal choice would be the Covid-19 posters. From sharing social distancing messages to hand-washing and sanitizing at regular intervals and announcing the new business protocols, these large format corporate prints and banners can easily narrate the story.
You can't inform the do's and don'ts individually to your staff and customers. Posters help you to communicate, enlighten, and spread awareness. They are a great informational tool for businesses and help motivate, educate, and inform people about the initiatives and efforts.
Corporate Prints and Banners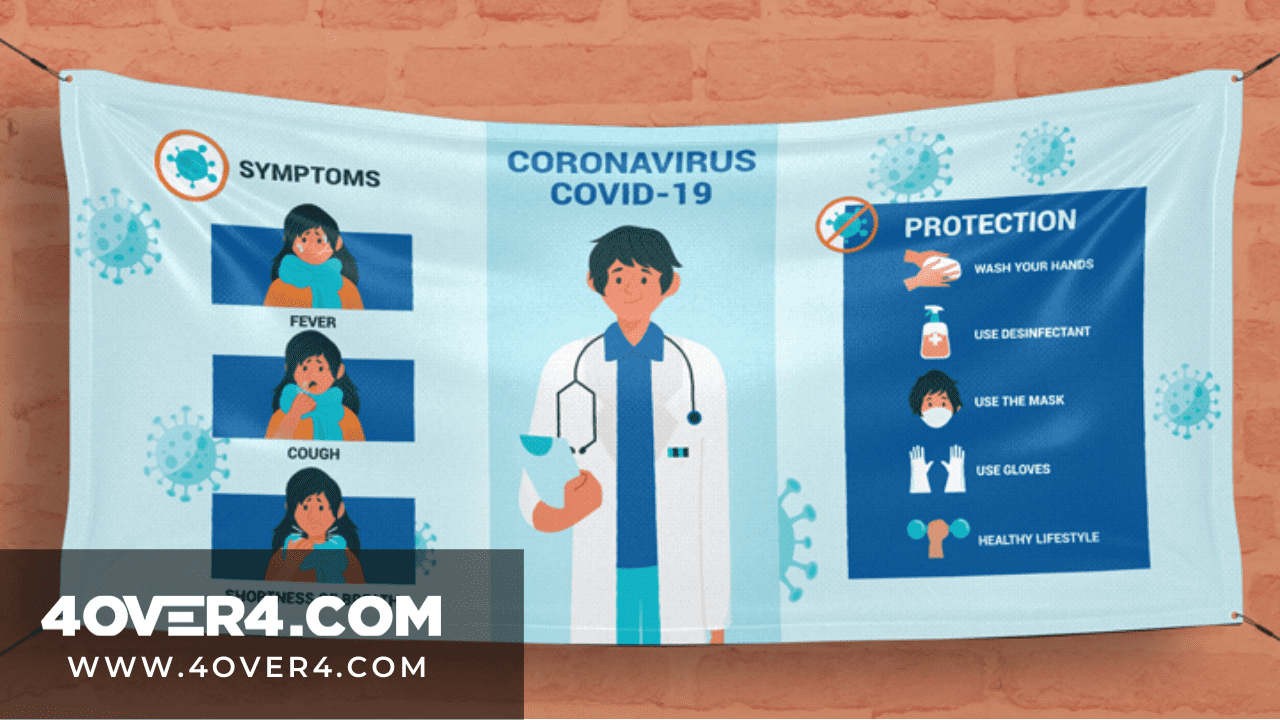 Amidst this coronavirus outbreak, many businesses suffered due to a lack of communication. Covid-19 vinyl banners communicate everything necessary at this crucial time. These corporate prints and banners are a compelling means to spread the word. From updating working hours, revising delivery/to-go options, temporary closure, curbside pickup to compliance during Covid, and prevention methods of the virus, banners help in spreading awareness.
Covid-19 Labels and Stickers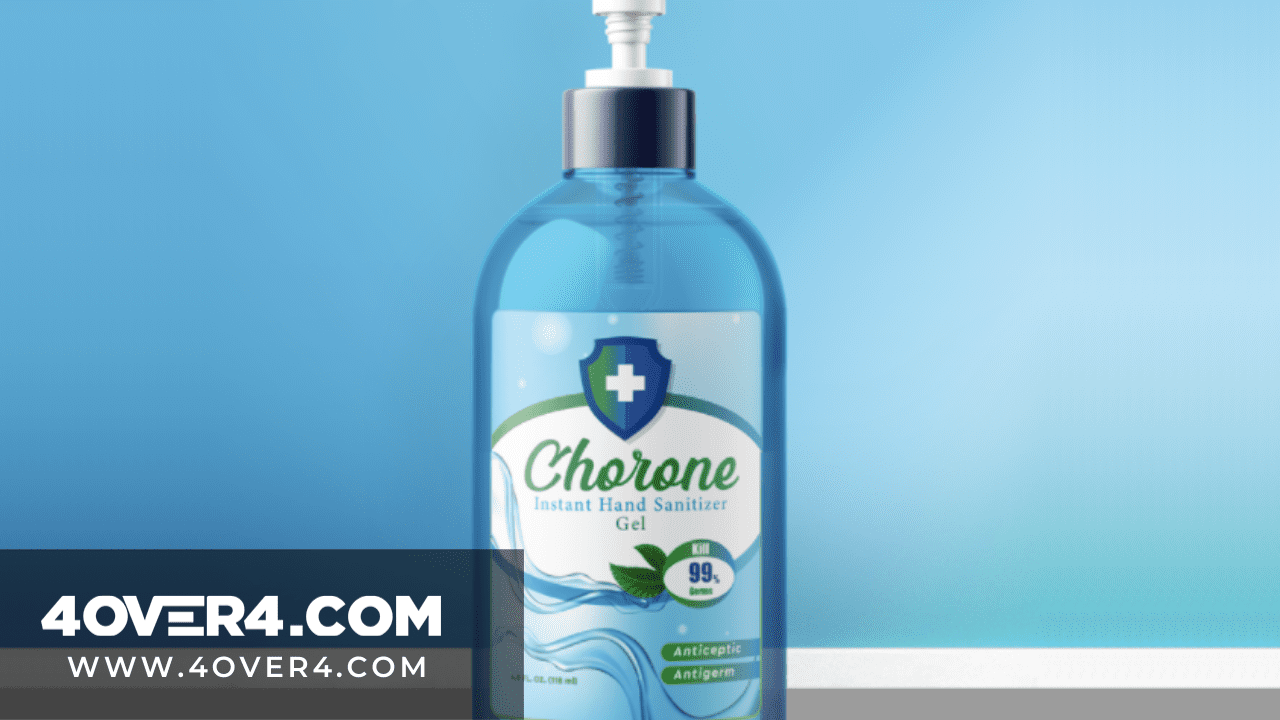 Making your community aware of protective measures like supporting frequent hand washing or drinking warm water from time to time are of utmost importance in these challenging times. They might look like small initiatives but very powerful in entering the new normal. Printing Covid-19 labels and stickers help spread general awareness about coronavirus and encourage social distancing.
Stickers and labels are a small yet powerful medium of reminding people to wash their hands often and use sanitizers. Whether delivering food packets or working at your desk, labels and stickers are an excellent way to promote effective messages and set reminders for people.
Covid-19 Window Clings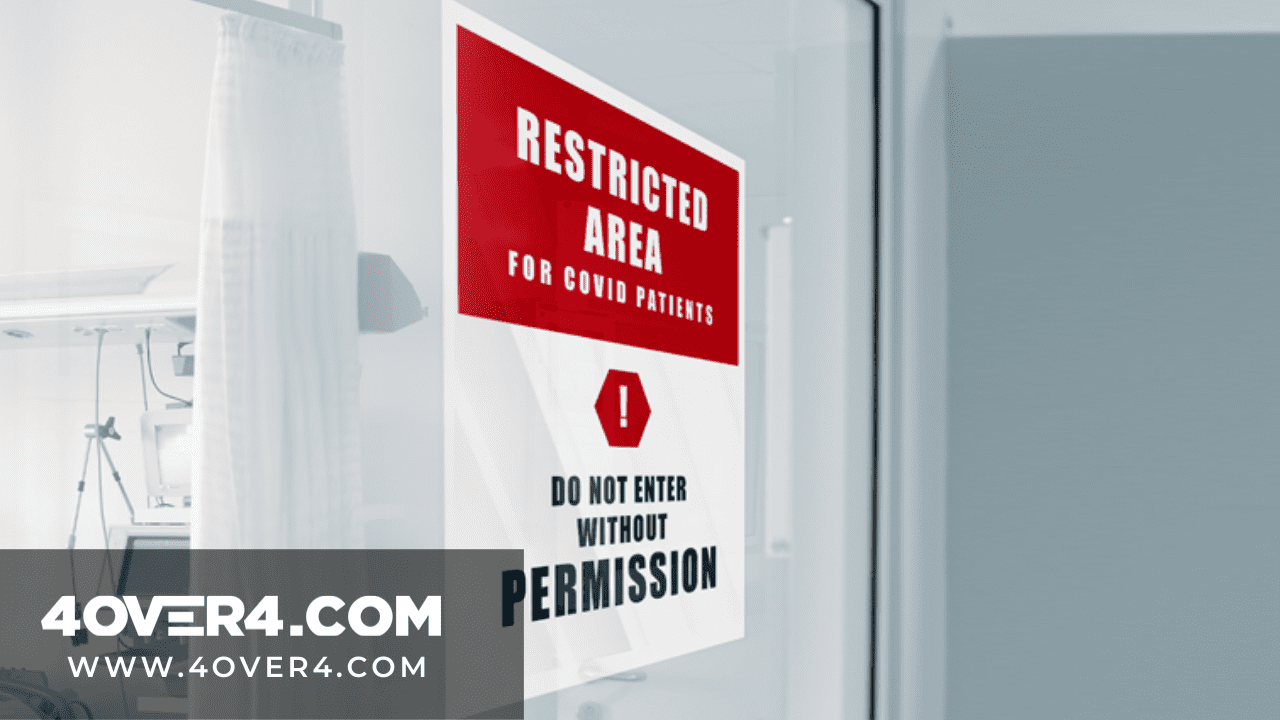 The eye-popping and colorful customized window clings are yet another excellent print material that your business can benefit from during COVID-19. Whether small or large, covid-19 window clings are sure to make an impact on passers-by, even at a distance.
If your message has to reach the customers or people before entering your store or premises, choose window clings to share information ahead of time.
Conclusion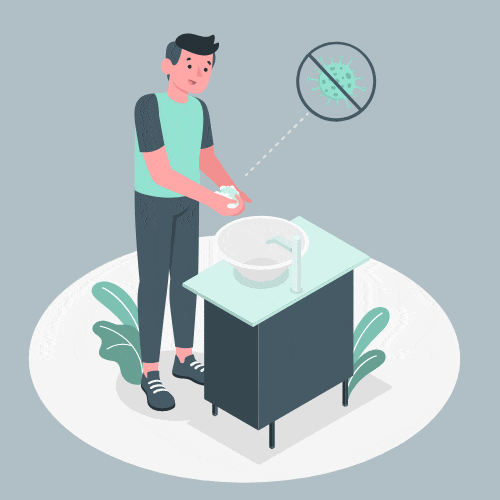 Be imaginative and artistic. Be quick and agile. And be ready to ramp up your business with corporate prints and banners.
In this pandemic, if you lack the human resources or facing a monetary crunch, or running short of ideas, turn to printing service providers like 4OVER4 that are reliable and knowledgeable. Click on the link below to pick the suitable Covid-19 pre-designed template for corporate prints and banners or get the Covid-19 products designed by an expert.
Order Your Covid-19 Print Product