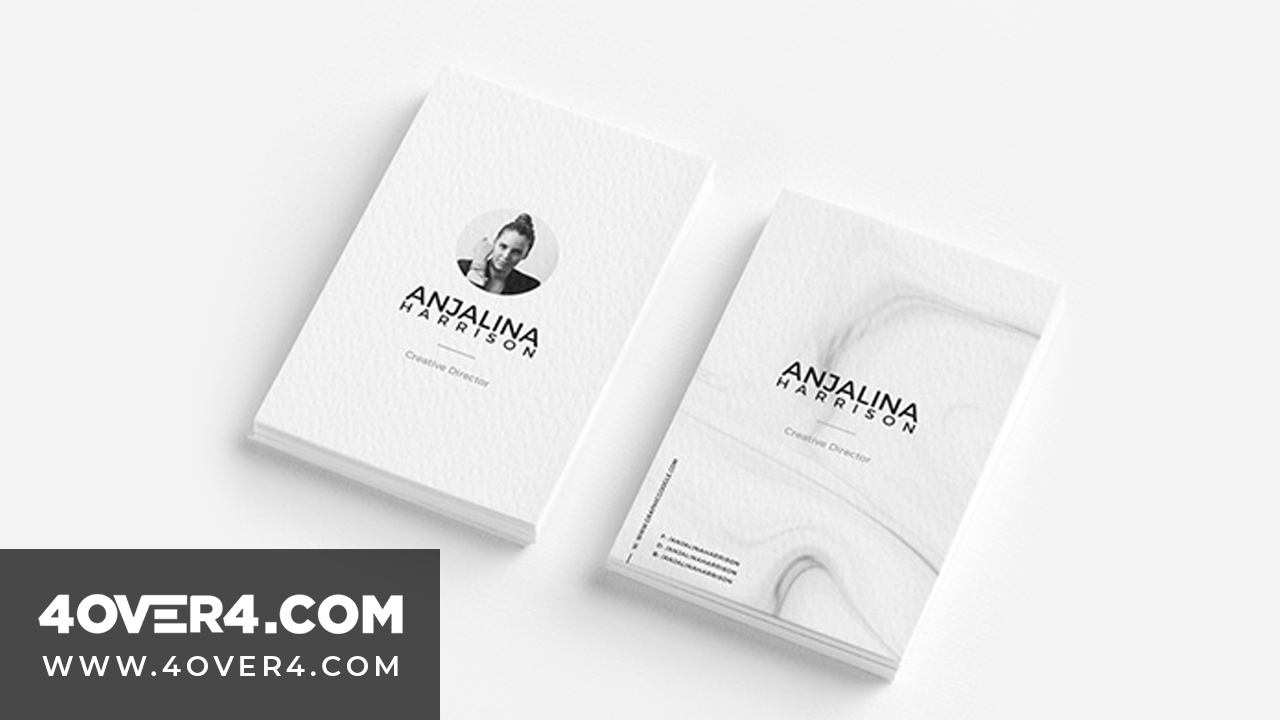 Business cards play a pivotal role in marketing and promoting businesses. But as we know, all cards are not equal. Some card designs look unprofessional and are generally received with indifference. That's why you need elegant business cards.
What Makes a Business Card Beautiful and Elegant?
What makes a card elegant varies from person to person. However, everyone will agree that your choice of paper type and the finish will set your card apart. Categories you can design from to give your card an elegant look include but are not limited to:
Gloss Laminated

Diamond Glitter

Edge Gilded

Edge Painted

Kraft

Layered cake

Rigid Plastic

Silk Laminated

Velvet Laminated
These and more are available in our design templates to give your card a look that will make a splash.
How do I pick an Elegant Business Card layout?
Picking a card layout is not easy. Hence, it can help if you roughly sketch your card layout on paper. That way, you'd know what layout you want. To help with deciding your card layout and modern business card design, choose the following card customizations:
Size

Orientation (portrait or landscape)

Industry (real estate, gym, etc.)

Color
Once you have these customizations out of the way, it becomes easier to know the card layout and design you want.
Is your card predominantly text, or does it feature prominent images? What layout is standard in your business industry? These questions will help you decide what card layout is best for your elegant business cards.
Do you offer ready-made templates for beautiful business cards?
Yes, we do. Our online business card template library has over 2000 beautiful and elegant business card designs. These templates range from simple elegant business cards to more sophisticated yet elegant name card design templates.
You can quickly sift through these many templates using our sort feature. While most of the templates come in standard-sized of 2" X 3.5", our powerful designer tool allows you to create a business card from scratch in any shape and any size of your choice. Additionally, you can choose between the horizontal and vertical elegant business cards orientation.
Another important filtering method is to filter by industry or color. For example, do you need elegant black business cards, or do you want elegant real estate business cards for your business? You're safe either way. We feature over 20 business industries and 12 of the most common business card colors.
We also offer blank templates if you want a fully custom business card design. Want to get started with our elegant business cards templates? Visit 4over4.com now. For a complete list of available design templates for products such as invitation cards, envelopes, and letterheads, check them out here.
Get your Elegant & Beautiful Business Card Printing at 4OVER4
You don't have to be a design wizard to make your own beautiful business card. At 4over4.com, we offer you the best free business card templates in any industry.
Moreover, you can order prints of your design on our platform. With a turnaround time of 0 - 5 days, you'd get your orders in little to no time.
Our team of experts is eager to help you with questions or inquiries. You can reach us via email at support@4over4.com or on the phone at 1 (718) 932-2700. After getting your order, these experts vet your artwork for free to ensure it matches your expectations. Afterward, you get free proof sent to you via email. Finally, we print when you are satisfied with the proof.
Besides business or name cards, you can equally print your beautiful visiting cards on our platform. Simply upload your visiting card design on our platform, and you are ready to print.