The hotel or hospitality industry is one of the fastest-growing sectors. It consists of several businesses with a common theme of offering products and services to people. Advertising information about hotels, food joints, departmental stores, etc., has a significant influence on customers' and clients' choices. With the advent of the Internet and digital mediums, people often wonder about the benefits of different prints like brochure printing and flyer printing.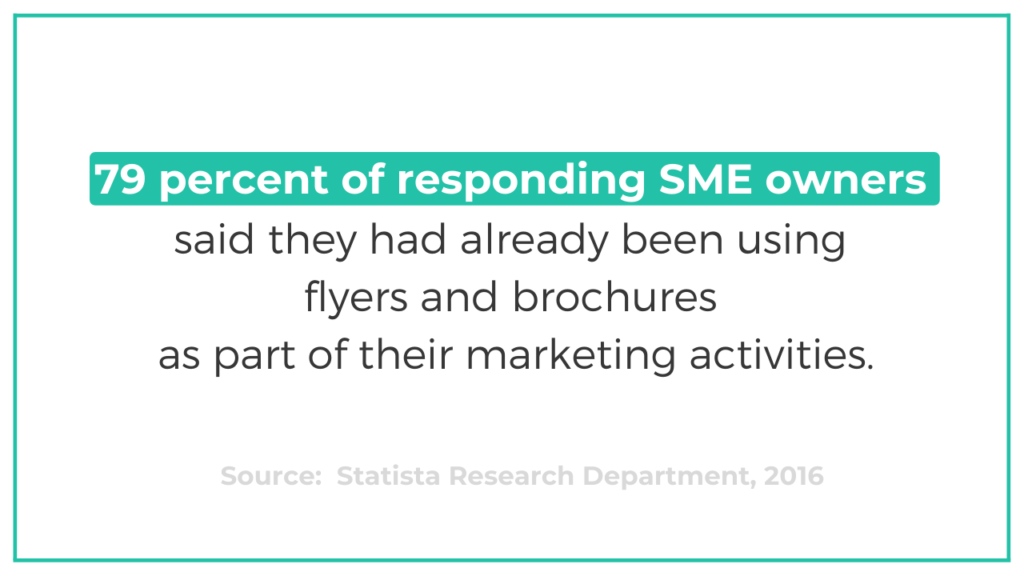 However, we can still see the businesses invest in posters, banners, billboards, and more. Brochures and flyers are some of the most cost-effective mediums for promotion. This information is valuable in helping you understand your brand, products, or services better.
According to Statista Research Department 2016 survey, 79 percent of responding SME owners said they had already been using flyers and brochures as part of their marketing activities. It shows how popular brochure printing is among business owners.
The Past and The Purpose
Introducing your business with a well-designed brochure makes a perfect impression. Do you know pamphlets or brochures as we know them today, were among the first printed materials? They were short, loosely bound, or unbound booklets.
It was Blaise Pascal's pamphlets that helped it in rising to the form of literature. Throughout the 18th century, leaflets had a decisive influence, and they were a bold weapon for expressing thoughts in written form. From the 20th century, people have used brochures for sharing information instead of controversial and bold ideas of expression.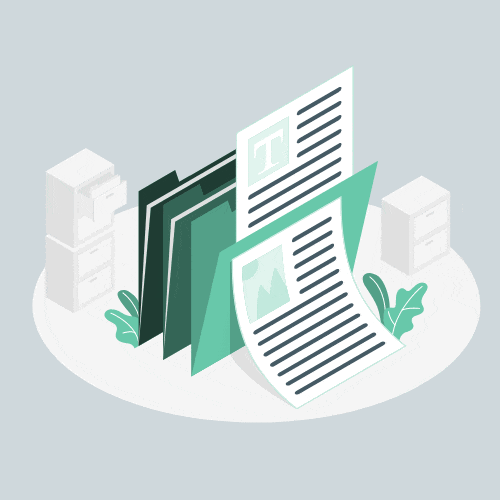 Flyer and brochure printing is an essential part of the old-style printed marketing collateral. Despite the growing acceptance of online platforms, print flyers and brochures are a part of business marketing campaigns. A well-designed brochure is not only appreciated for its stunning visual effects; customers also love them for the range of product-specific information featured in them.
According to Hotelier Magazine, "94 percent of hotels surveyed provide visitor information for guests using a brochure display." Brochures are advertising leaflets used for company introduction, products, or services. They help share ongoing and upcoming information to prospective customers or members of the public about the benefits.
Recently, I walked into a hotel to get their banquet rates for a wedding event. The manager was busy, and reception was quite crowded with check-ins during the hotel's early hour. I was politely asked to sit in the lobby, handed over a brochure and a cup of coffee.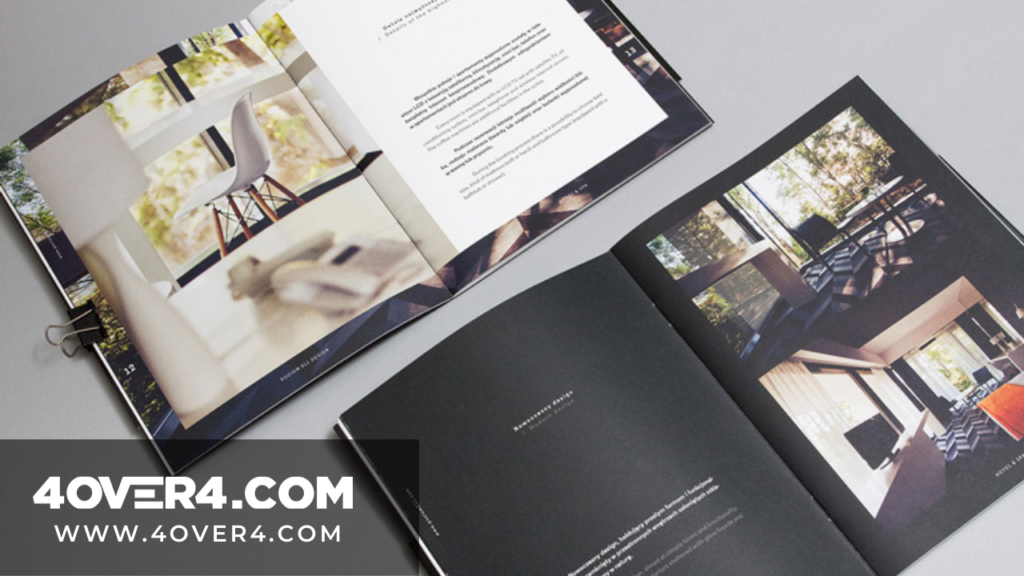 I was thoroughly impressed to see the brochure. It had a dark matte finish background with the right balance of images and texts. The best part was every single detail was mentioned in the booklet. I didn't have any queries left after going through it.
Importance of Brochure Printing in Hospitality Industry
Here are a few statistics from Bentley University that prove the importance of brochure printing in the hospitality industry –
7 out of 10 visitors, as well as tourists, tend to pick up brochures
95% of visitors become aware of a business by obtaining brochures
When people see a brand or company in a brochure, 80% of them consider visiting it
At the front desk, 98% of staff prefers using print media, and 27 percent of hotel staff and customers favor brochures
94% of hotels surveyed provide visitor information for their guests using a brochure display
83 percent of people agree that giving print media to guests is crucial
87 percent of survey participants have seen visitors reading brochures provided by the company, and more than half revealed that they still see guests using them even if hotels did not offer them in the lobby
These stats show that brochures are here to stay in today's paperless- world. The hospitality industry makes the most out of brochure printing for various promotional campaigns.
Benefits and Uses of Brochures Printing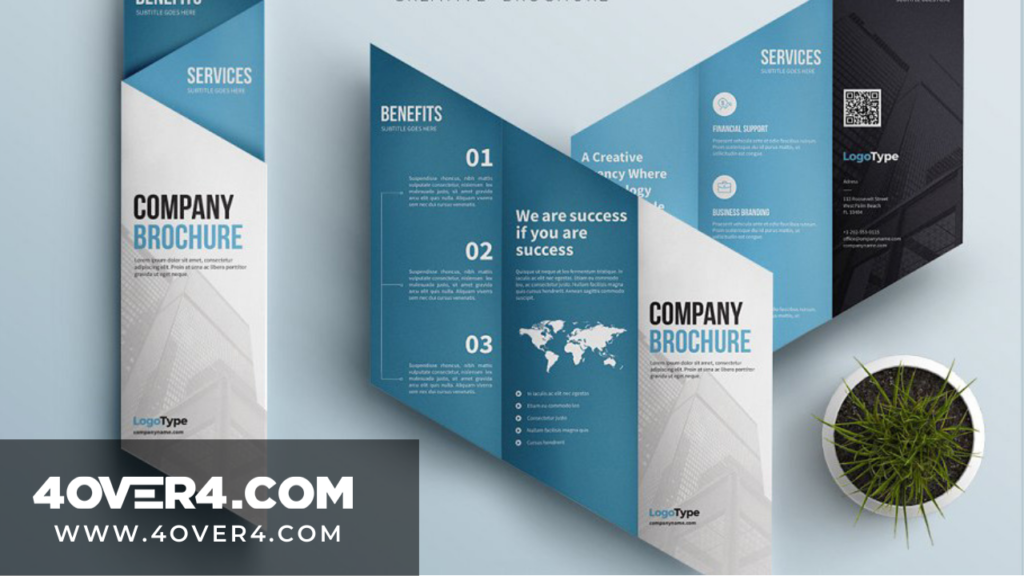 Do you still have doubts about considering brochures in your marketing plan? Read the rest of the article before rejecting the idea of using brochures.
Easy to Distribute
Tactically placing brochures in different locations can be a great idea. It will spread accurate and positive information about your brand and products to more people and attract new clientele. You may send the printed brochures as promotional giveaways or send direct mail brochures. They can also be distributed on office tables or as frisbees in local fairs. Offers and discounts always attract people, so adding some free stuff to your swag bag with brochures can be a great promotional tactic.
Cost-Effective Brochures
Compared to online promotions, brochures and flyers are a much cost-effective tactic for any business. When you buy in bulk from trusted printing services like 4OVER4, your brochure printing cost reduces. Moreover, you may also choose various types of brochure folds and templates to lessen your brochure designing cost. The details included in the brochure make it useful for several purposes. You may share the information with your loyal clients, prospective customers, business contacts, and any other individual. When you have a concise summary of your brand, products, and services readily available in the form of a brochure, you can save much time and money.
Build Trust with Brochure Printing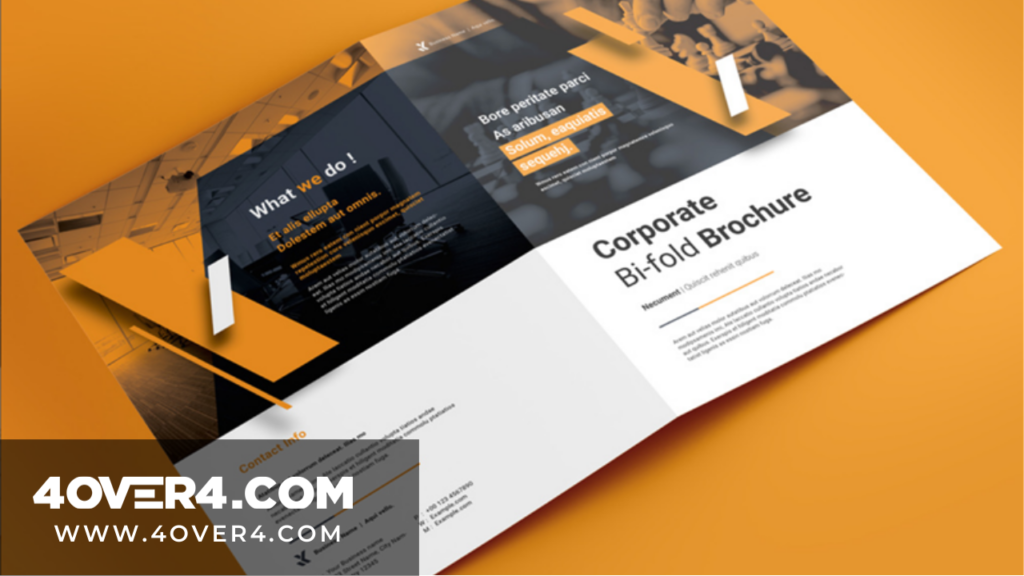 Whether gate-fold brochure or tri-fold brochure printing, once you see your clients reading your brochure, building trust is not a difficult task. Including the goals and objectives makes the booklet more informative. It shows how much you care about your customers and strengthen their trust in your brand. A brochure allows customers to know how serious you are with responsible company practices and reliable credentials.
Lots of Space to Include Information
Brochures may look small, but they have enough space to include every precise detail about your company and its products. The trifold design offers flaps segments for you to describe your services and products. Conveying information is simpler and more details are offered than with other options like postcards or business cards. Generate instant business by including discount vouchers or coupons in your brochures.
Personalize with Brochure Printing
Have you ever noticed professionals targeting a sole person in a large audience? It is easier for the speaker to approach and converse on a personal level that is more effective than addressing a large crowd. You may use brochures and flyers in the same way. When your client goes through a booklet, there is one-on-one communication. Your brochure must convince the customers why they need your products or services or amicably choose your hotel or brand.
Conclusion
While letterheads or business cards offer trustworthiness, a brochure shows your business cares and is willing to invest in clients. Only an established business can provide quality products. A brochure demonstrates your brand value to a great extent. Whether hotels or any other industry, brochure printing proves to be an influencing factor in every way.
If you ever wonder how to print a brochure or flyer, try to search for a reputed printing service like 4OVER4 that never fails to offer quality matched with affordability. There's no lack in variety when you choose a dependable printing service for brochures, club flyers, silk, or metallic flyers. Brochure printing is a sure-shot way to impress existing customers and generate new clients.