Do you know how to approach your customers? A business card is a great tool to share your information with potential clients. It also gives you opportunities for connecting with new and budding customers personally. Therefore, every digital marketing tool lacking human touch can replace a sound business card. Do you know what to include on a business card to make it the best unique tool for connecting?
Your business card stands as an extension of your company and brand. It conveys accurate info about your role and identity in an impressive, commanding, and expressive way. If you are looking for some excellent business card printing or range of business card templates, 4OVER4.COM is one of the best online destinations. You can select a high-quality design or template and create your business card with the right inclusions.
If you have a good plan and crucial detail in place, your business card can stand out. So, what information goes on a business card? Check out the top 10 tips on what to put on a business card.
1. Tagline and Logo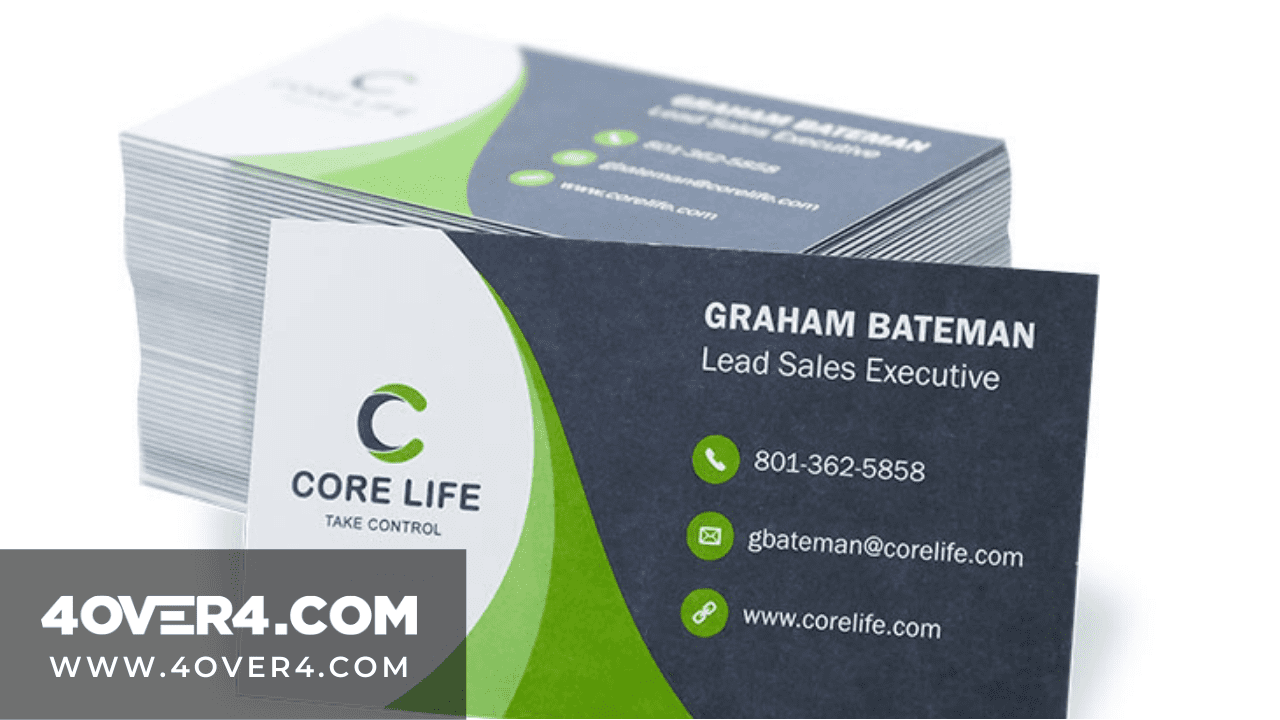 The tagline and logo come even before you can think of what to include on a business card. A business card is not just about adding contact information; it must be able to enhance your brand identity. It must also convey the message that your business wishes to deliver. You can communicate it through your business card in ways like shapes, words, colors, and more. A logo and tagline is the best way to do it.
Overall, your business card should give the feeling of instant recognition. Whenever the recipients hold your personal business card, it must be easy for people to identify and recognize your brand instantly. This recognition should not be limited only to business cards; the goal is for clients to recognize your brand on newsletter, portfolio, website, in-studio, shop, and anywhere else.
2. Your Name
The name is an obvious thing when you think of what to put on a business card. But, many times, people get it wrong.
For instance, you may be confused if your name is Jackson, but you usually prefer to be called Jack. In such cases, a business card is not for providing hereditary info. You must introduce yourself as others call you, or you want others to call you. This way, you can avoid re-introduction later when you meet the people who may be interested in talking to you.
3. Your Role/Designation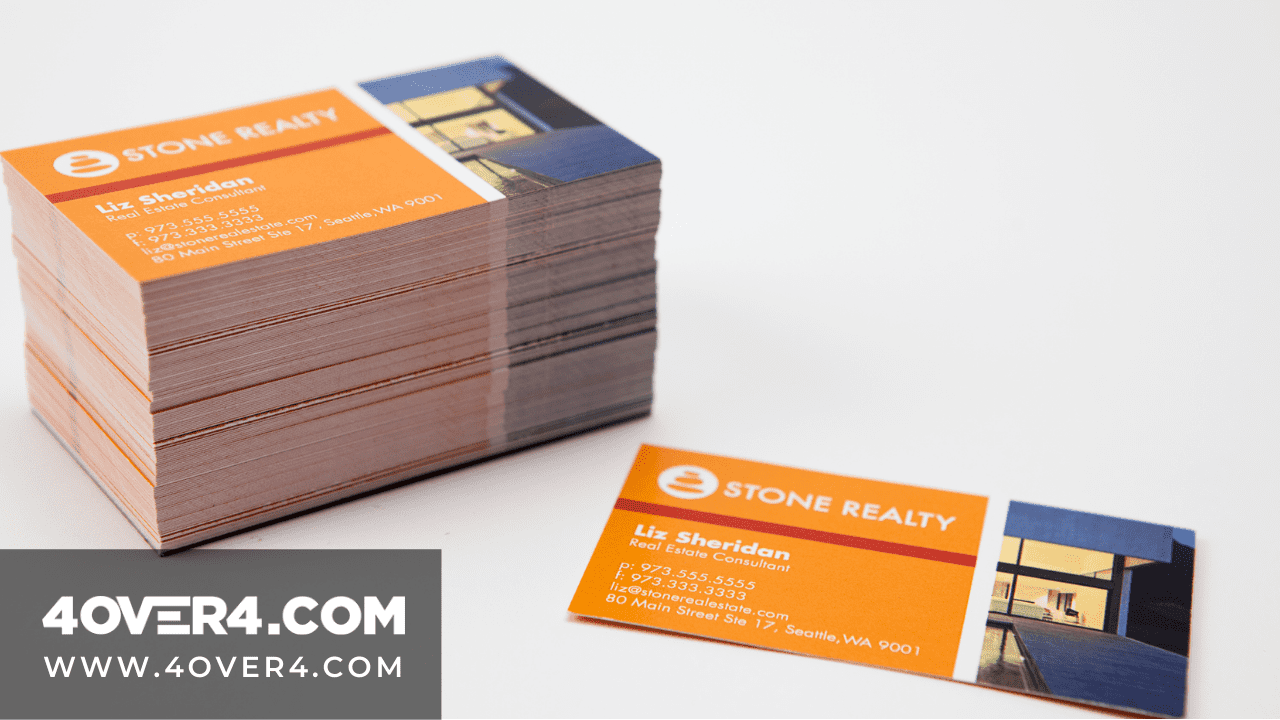 Whether you are an entrepreneur, freelancer, or small business owner, a person wears several hats while working. Out of many things that you do, which job title do you include in your business card? You must mention the chief role that defines your functions in the company.
Include the position for which you want the prospect to hire you. In several networking events and conferences, you may be receiving numerous business cards and notice the role as CEO, President, or Founder next to the name.
Later, it becomes confusing for you to understand and remember why you should call someone or what their role was. For instance, if the business card includes Helen, Founder of Video Tech – it is not clear if the person is a video editor, videographer, writer, or something else. So, always focus on a functional title you play in the company.
4. Contact Information
The main ingredient in a business card is the contact info. Whenever people ask you what to include on a business card, the first thing that comes to mind is contact information.
Without including contact info, a standard business card is incomplete, but which contact out of many should you include? As the nature of the business card is to get passed on from one hand to the other, you easily create a personal connection between your prospects and you.
You would not want to break this connection by including a general email address or phone number where people have to go through several operators to reach you. On the contrary, you would also not want to go personal by giving your residence number or personal email.
Keep your info private but as a professional share a phone number where people can reach you directly. If you are a freelancer or something who mostly works at any corner of the world, sharing street address is irrelevant. A direct phone number is enough to connect with the prospects.
5. Website Link Other than Homepage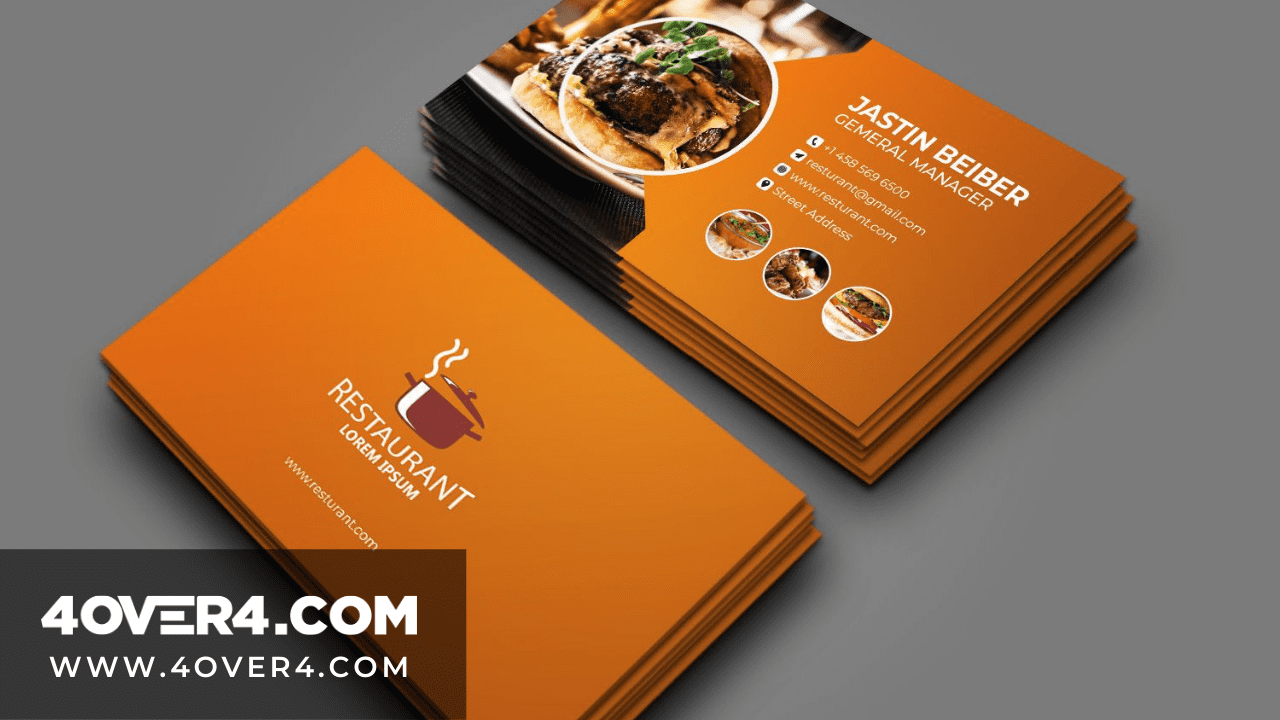 Including website links on business cards is quite common these days. You may opt for unique cards like plastic business cards or premium business cards. But, including a link specially created for your prospects and adding it in the business card can be a good idea. Your specially designed link may be an introductory short fun video with a welcome message or special offer or free product.
In short, it must be a link that can be anything that can attract your prospects to your page. It has the power to deepen your connection with the client that you built while giving out the business card. An effective business card will always keep the link as short as possible as your domain name slash one word that describes the page link.
6. Social Media Handles
The indispensable part of any business is the social channels. If you have a virtual company, then the social media information becomes vital to include on a business card. Without a social handle, companies literally don't exist in the customer's thoughts and views. It might be essential, but that doesn't mean that you must mention every social handle you have.
You will never want to overwhelm your potential clients with your presence. It is just about connecting, so your business card should only include the channels that you are most active on. Let the clients get a good taste of your work on your most active channel. You may also promote the lesser-known channels if you are actively showcasing your work through them.
7. White Space
Overstuffing a business card with designs and texts can make your clients feel nauseous. You must remember the work of a business card is to invite and not overwhelm the prospects. If your card is cluttered, none of the leads will feel connected to your brand. Thus, it is essential to include plenty of white space.
The white space is the empty space that makes a design stand out and allows it to breathe. Incorporate white space and make reading your business card easy. If you opt for a white or black color card, the painted edge business cards with minimalist design make your card stand out. You may also include contrasting bright color edges for a colorful business card.
8. An Image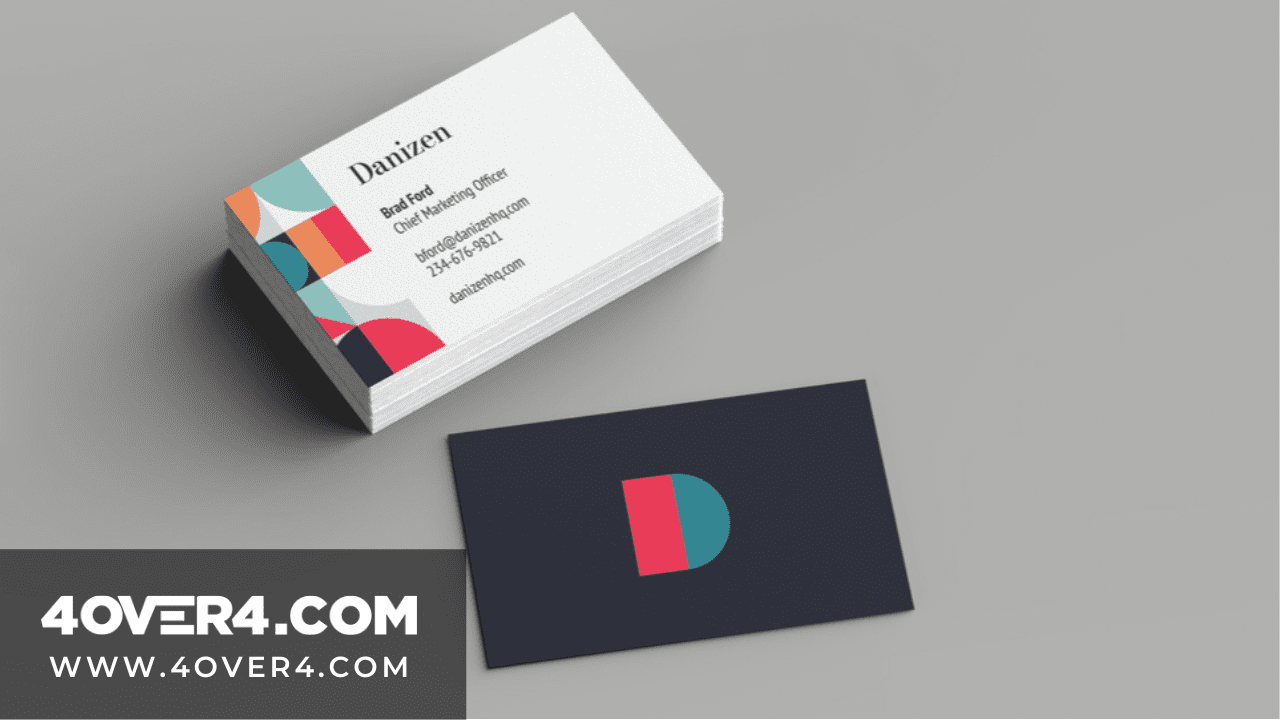 A photo has the power to take your business card to a new level. When you include a visual impression of the work you do, your new clients will be curious to know more about it. Notably popular amongst the artists and photographers, an image on your business card, creative imagery, or illustration is a great way to make your card stand out.
You may also add your photo in action. Concisely, image addition is for communicating your exact job role to your potential clients. Design a card that can convey your message to the prospects at one go.
9. A Map
What else should you include on your business card? Maybe a map on the rear side of your business card can be a great idea, if you are looking to print on both sides of your card. It is not necessary to include the exact location of your business. Just a general idea of your business location printed on your card can help in building the trust of your clients.
Adding an attractive visual of the well-known landmark, state, or city of your business can make your business card appear appealing. But, if your business needs to include a physical address, you must add it so that people can search for it to find you.
10. QR Code
The QR codes printed on the business card gives an edge over the small pieces of paper. They are free to generate and can be recycled easily. You can link the QR code to your digital material to share more information with your potential clients. When you print the small QR codes on your business card, the recipient gets several options to follow you and your brand. A code on the business card will persuade the prospects to scan your business card. It is the recent trend, so you may think of including it.
Just because you want to design a business card, does not mean it has to be boring. With 4OVER4.COM printing services, you can turn heads not only for great designs but for excellent premium quality card stock and a range of printing options. Include the right information and features on your business card and stand out even in the crowd.
We make your business cards unique and exclusively design each card with care. Moreover, we reduce your travel time to the shop. Our online printing options and range and doorstep delivery make us one of the preferred choices amongst customers.