Dads will always be easy going and act like they want nothing special for their day, but truth be told, our fathers deserve all the love in the world especially, Father's Day gifts are a must. This is the guy who took up a full-time job to take care of you. They might not be your biological dad, but they stepped up. It could be your grandfather or your uncle or just a man who was a father figure. Father's Day is the day to just appreciate them. You could be wondering what special thing to get during this difficult time. Well, we have just the right answer. This guide is full of affordable and lovable Father's Day gift ideas that will make Dad smile. No need to break the bank, we promise.
What's Dad's Love Language
Let's be realistic, not all dad's love the same thing. You really need to know what your dad loves and does not mind having a thousand of them delivered the same time every year. You can also choose to surprise them with something they really love but could never buy because they've got bills to take care of. These, of course, are the types of gifts you buy when you have a black Mastercard, but for now, let us settle for the thoughtful; beautiful, and affordable.
Father's Day Gifts For Every Dad Type
It does not matter what type of dad you have, 4OVER4 has got all the Father's Day gifts you may need. So don't be clueless, here is your fairy godmother working with a couple of pumpkins and mice to make everything just right.
Father's Day Gifts for Dads who love their Coffee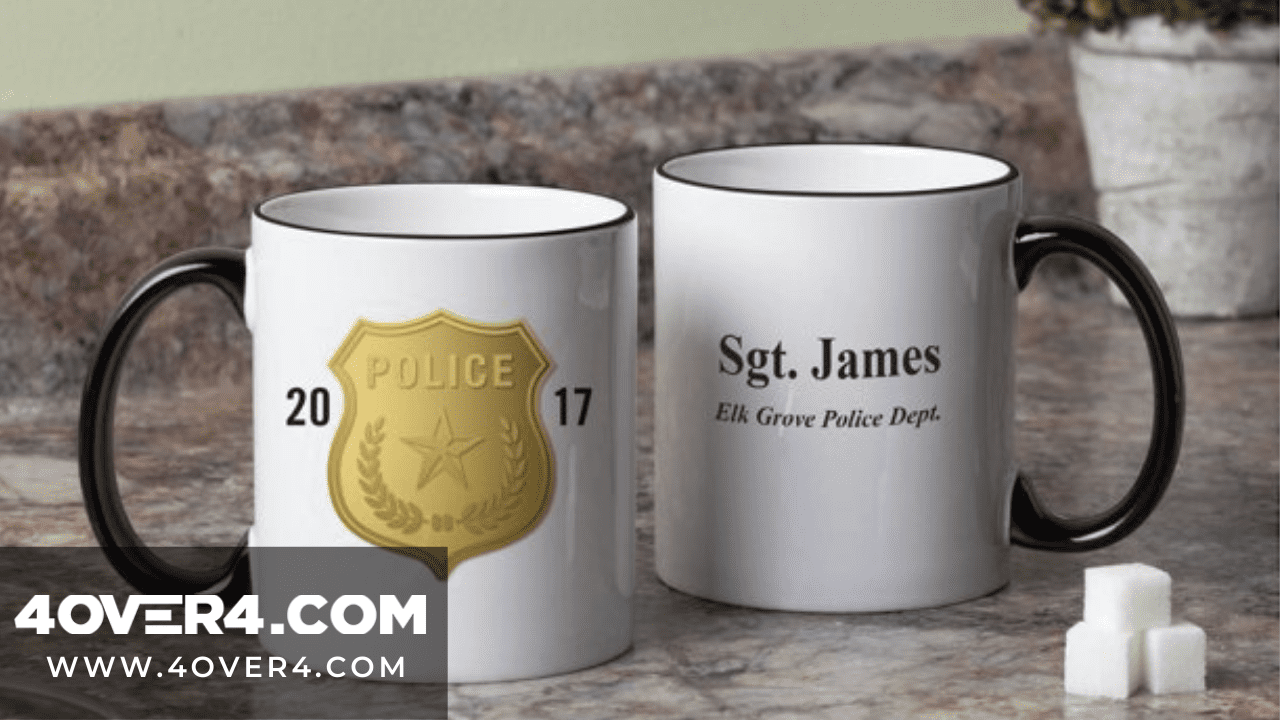 So your dad cannot do without his daily dose of home-brewed coffee? This man deserves to have his favorite beverage served in something that exhorts him. His coffee time should be a moment that he savors. Now, what better way to do this than to get him a mug that is custom printed with his favorite saying, brand, or his face?
Dads who love photography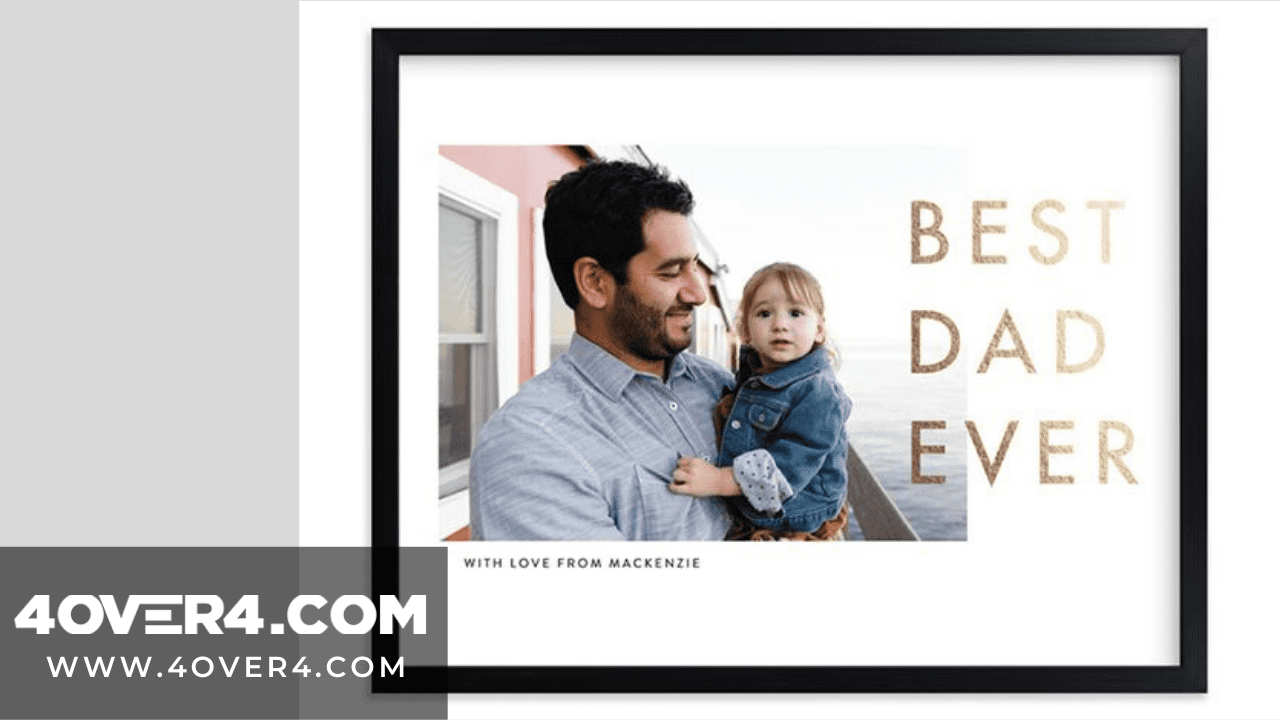 Peter Mckinnon might not be your dad, but your dad might just be the guy who loves his photography and videos. If he loves to take photos then the perfect gift for him this Father's Day would be a Shirt that says" I shoot For A Living" or better yet, go through some of his favorite photos and have them mounted on canvas. It is not hard. Check the 4OVER4 Father's Day gift guide and make your Dad feel on top of the world.
Father's Day gifts for the fun dad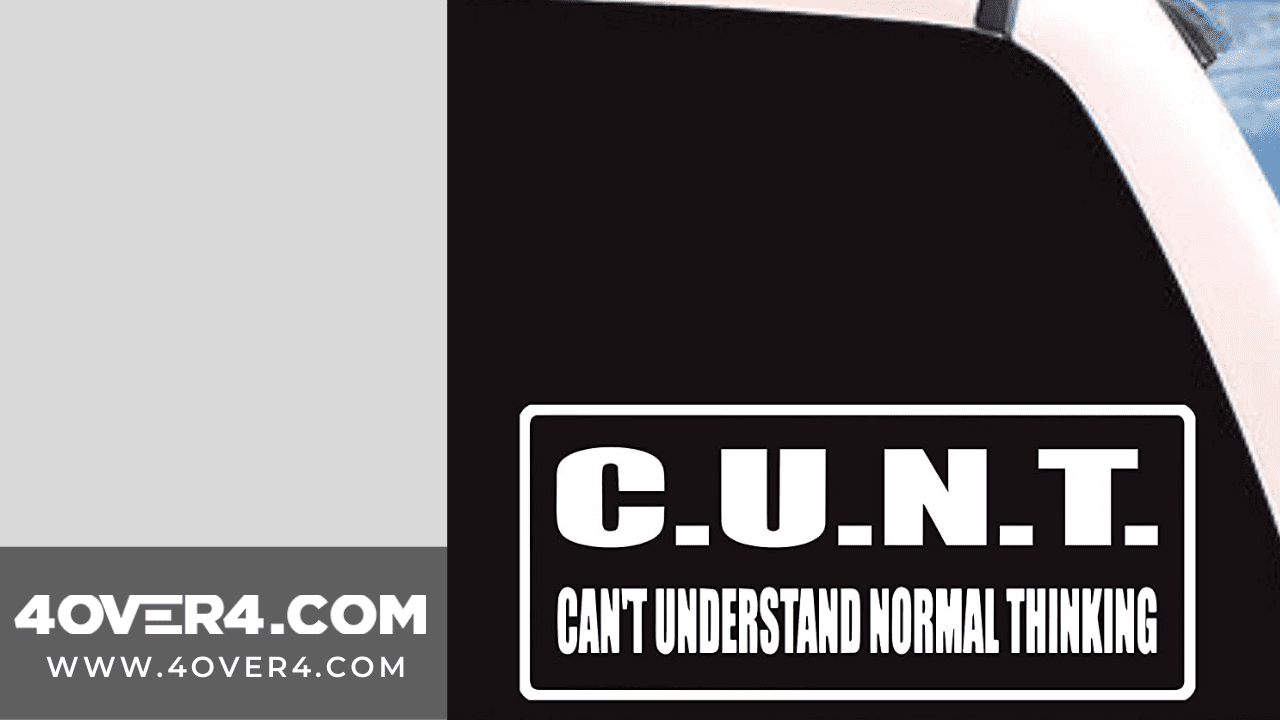 This guy has always been your buddy. Remember the crazy little things he did with you for fun even when your mum would get seriously mad? The guy who knew about your first crush and heartbreak? Well, this guy hasn't changed, maybe aged, but fun is still in his bones. This dude deserves an Oscar but since we cannot all be Hollywood stars, get him a car magnet that is hilarious. If you have funny photos of him, send them over, and we will print them with your custom message. For instance, ' You are my personal clown dad, thanks for all the fun times and here's to more'. What else can you get him? A T-Shirt or a keyholder can be a good gift. Just ensure it's a keyholder that he will never forget on the counter table and lock himself out
The sports dad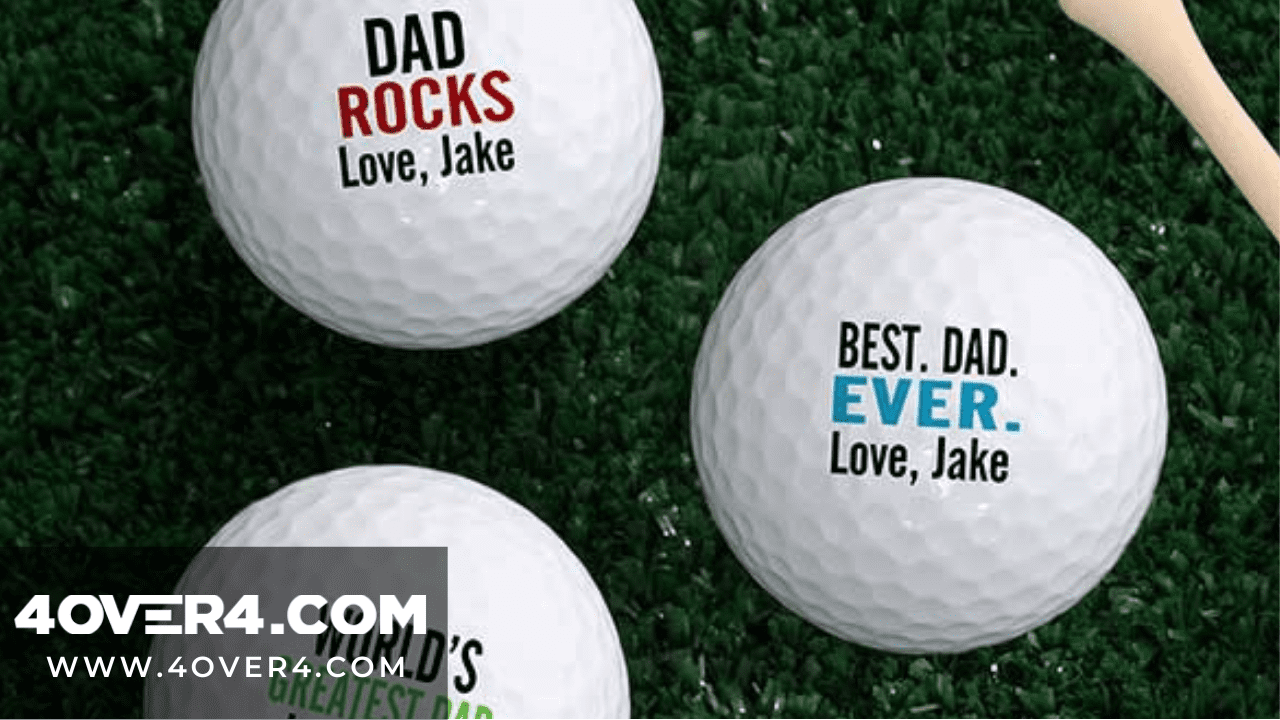 If your dad is a golf guy then you should go ahead and get him something to hold his golf balls, a golf ball box to be specific. Warning, just watch how you say it when gifting him.
The business dad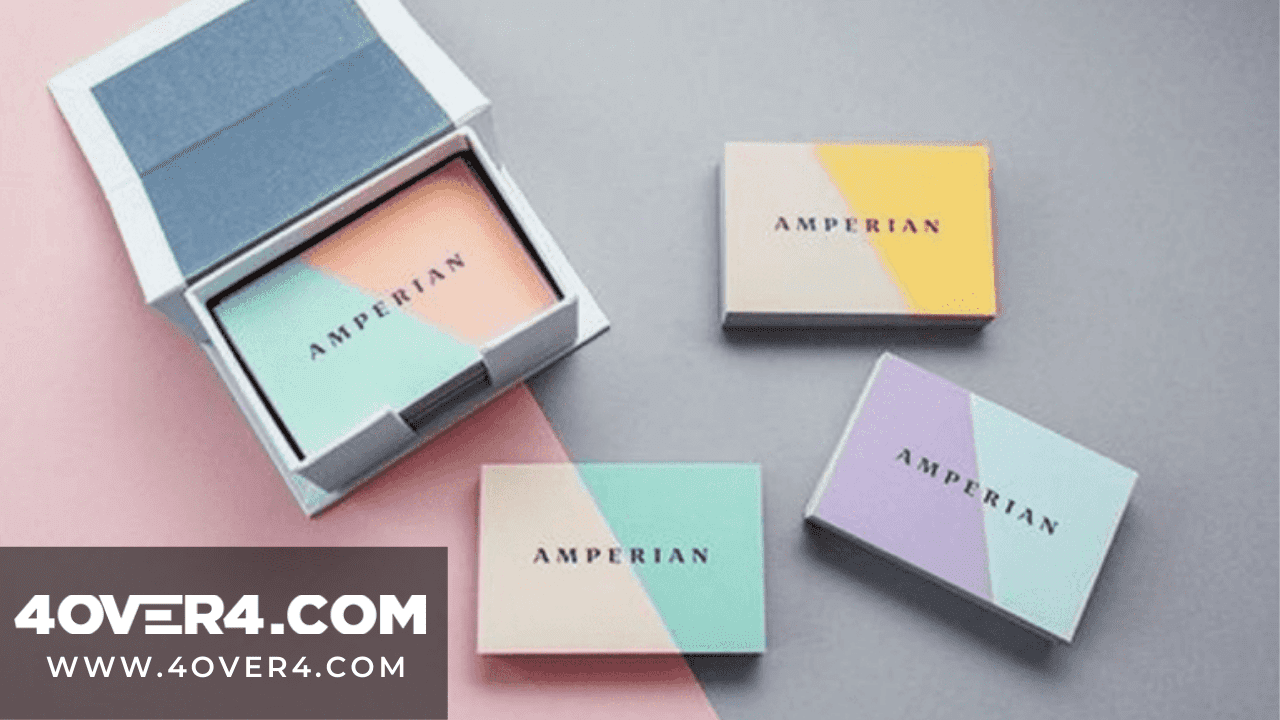 He is either always out of town or has been running the family restaurant and needs help especially now. This type of dad will need the right business tools to get the business running. You can get him new laminated business cards that he can share with his friends or better yet get him a thank-you card that simply thanks him for ensuring his family is taken care of. Would you like some more time with your dad? Here is a fun way to do it, print appointment cards that show the time and the days that you, and he can spend some quality daddy time.
The dad who writes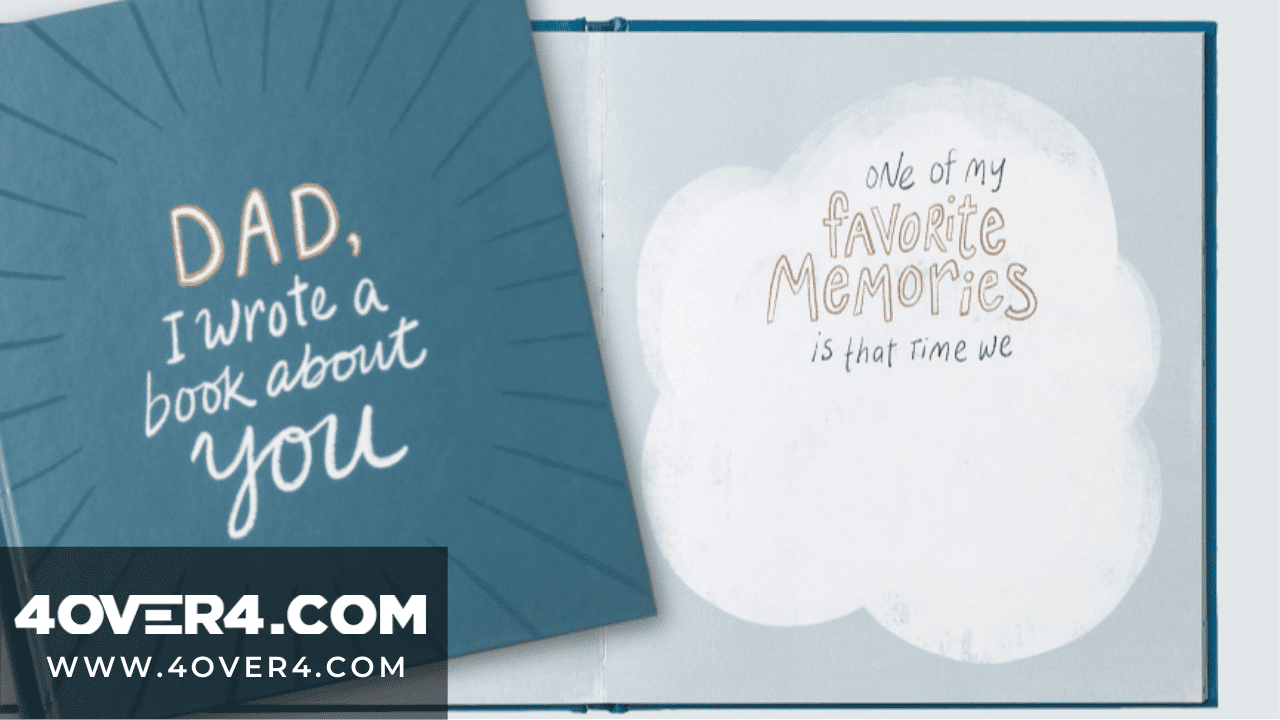 Does your dad always write or is planning to write his first book in the near future? Well, you can as well be his best cheerleader and help him get started. Get him a notepad with a creative touch. Something with his photo or logo on the cover and with encouraging quotes on every page.
Father's Day Gifts for Dads who go big or nothing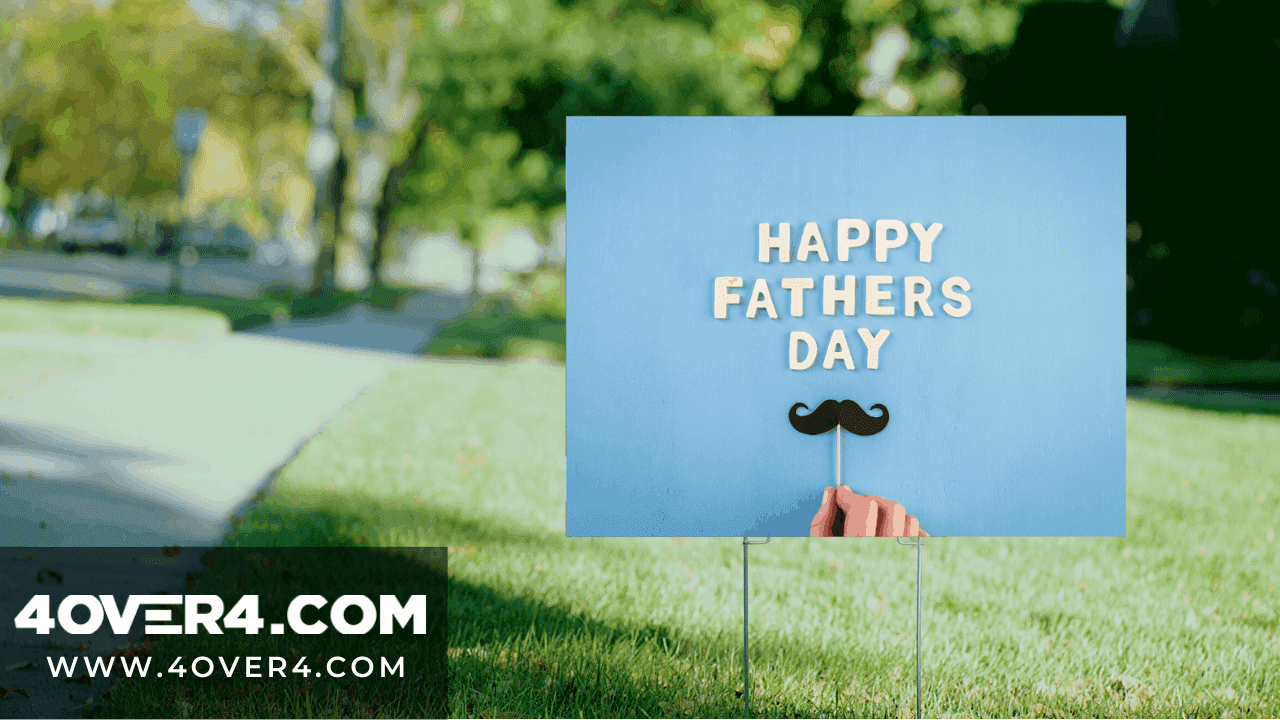 This is the dad who loves doing everything big. He is the dad who hosts family reunions, hired a limo to take you to prom, who served you burnt pancakes trying to surprise everyone when they wake up with proper home-cooked breakfast. This is the dad who saves the day big time. For this type of dad, you need to not just get him a T-shirt and a thank-you card, you need to get a yard sign that announces that he is the best dad ever. Just ensure he sees it first thing in the morning so that he can be big the entire day.
Dads who are far away deserves this Father's Day Gifts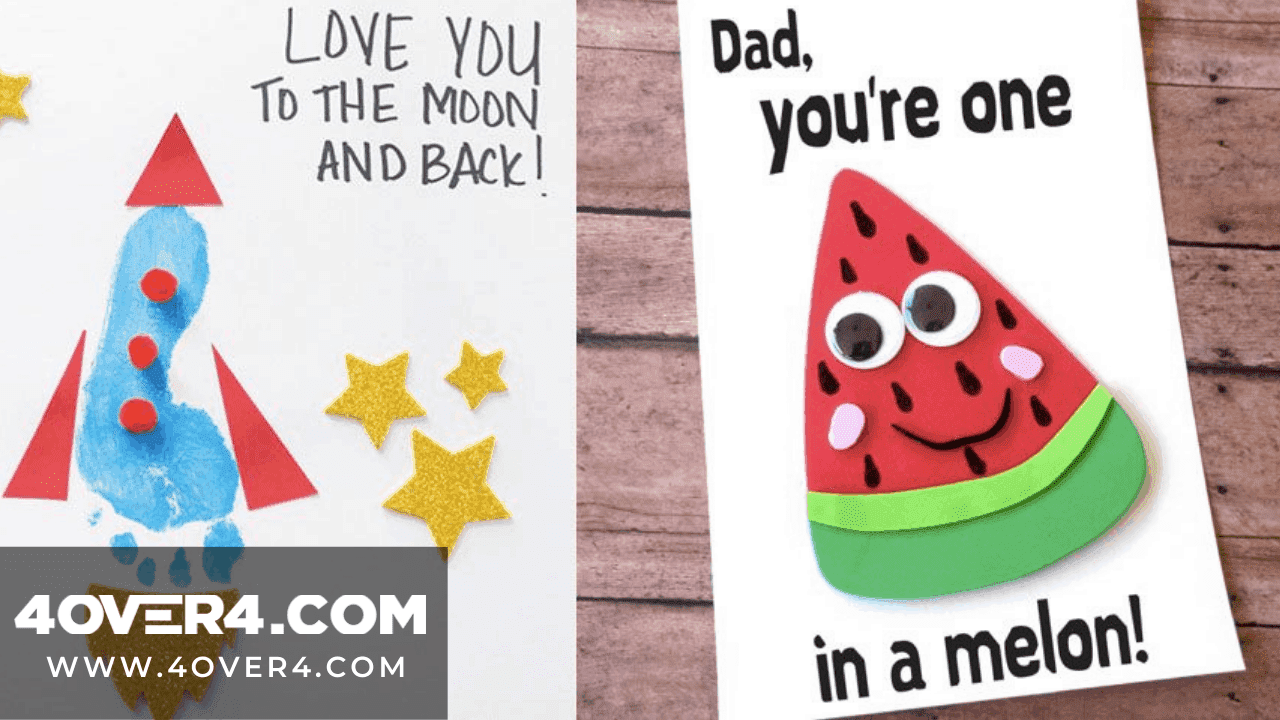 During this pandemic season, families have had to share their love from a distance. If your dad cannot be at home with you, then a high-quality postcard showing your love and appreciation will do. You can follow this up with a Skype call or the entire family can have a Zoom meeting.
The dad who is about to be a dad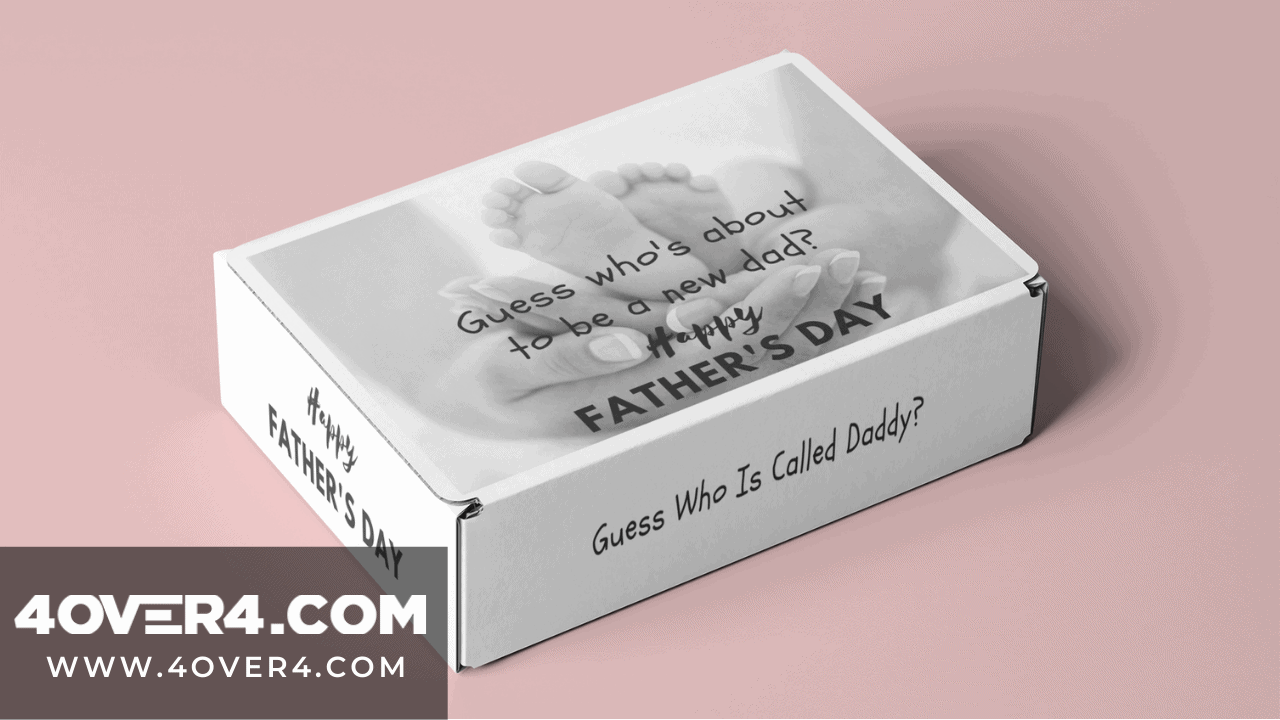 Father's Day is not just about the dads that we have, it's also about the dads who are to be. Did you just take a pregnancy test and find out that you are pregnant? What better day to break the news than on Father's Day? Let him know that he is going to be a father. Get a custom printed box from 4OVER4, buy some baby clothes, put them in the box you should also order our gift wrappers, and give or send the box to the father to be.
Conclusion
So you see, your love should not cost a thing. Father's Day is not about the amount of money you spend but about the thought process. It is about truly caring for your dad, the guy who stepped up to the role, and your dad's dad. Let's make them feel special in a world that needs love now than ever before.