Do you wonder how to make holographic business cards? We design these cards to dazzle and impress. They are made by stamping holographic foil strips on paper stock, making them reflect a rainbow of colors.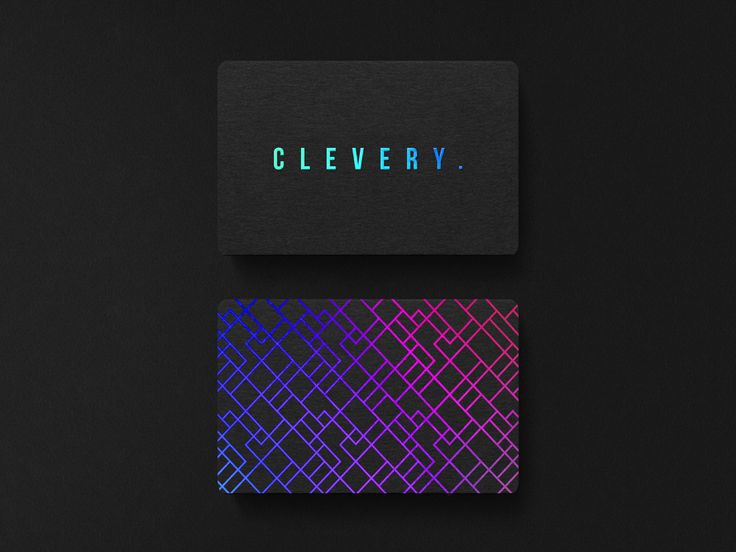 The idea of a glimmering business card is appealing to businesses. But if you're in a competitive niche or a futuristic industry, it will help if your brand is outstanding. It's no wonder a holographic business card is popular with these businesses:
AI (Artificial Intelligence)

Virtual Reality

Entertainment

Blogging/Vlogging

Fashion and Accessories

Design and Creative Industries
What are Hologram Business Cards?
A holographic business card sparkles and changes colors when they come in contact with light. Adjusting the card's orientation or viewing angle causes it to shine in various colors. A holographic business card is like a pocket-sized neon light sign for your business.
Its shiny reflection highlights business card features, such as your logo and name. Thus, these cards allow you to intrigue your audience and leave a lasting impression.
Artists, creatives, and professionals are adopting a holographic card design for the following reasons:
The colorful pattern forces customers to engage with your brand. Unlike the reception you get from bland business cards, customers are glued to the holographic effect and want to know what you're offering. Your newfound popularity will result in increased sales down the line.
Today's marketplace has businesses scurrying for attention. But you can indulge your customers with holographic printing that tells a story. Use your business card to make great adverts with the holographic effect.
A holographic business card is graphical and visual. Hence, you can emphasize your brand's name and logo with a holographic effect. Mesmerize clients with your beautiful business card while getting them to stare and tilt your card to get a different experience each time. Naturally, that extra time on your business card will ensure prospects read your offer and contact your business.
How To Make Holographic Business Cards at 4OVER4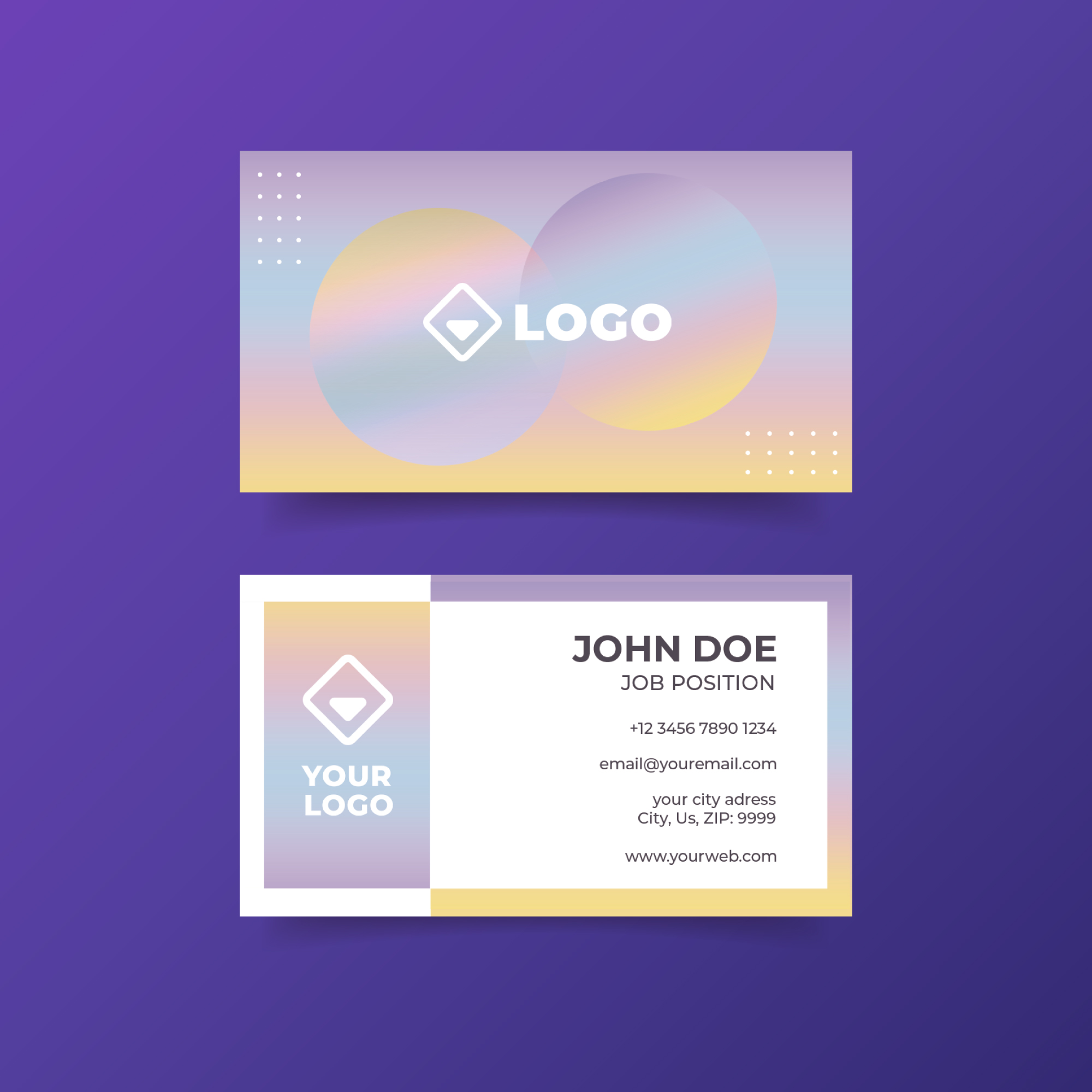 Ordering holographic cards on 4OVER4 is easy. First, choose your preferred business card size and print quantity. You save money when you make bulk orders, but you can also make low-quantity orders.
Choose the online proof option to get free proof of your order before we print them. In addition, our live pricing calculator gives you a lowdown of the cost, so you always stay within your budget.
Lastly, upload your artwork or browse through our templates to design an artwork yourself for free. Then select your preferred delivery method.
How Are Holographic Business Cards Printed?
We stamp a holographic foil on plain stock paper, which creates a rainbow-like effect when light hits it. There are a variety of holographic foil layers which determine the background color and look of the holographic effect on your card. Examples are raised rainbow holographic and holographic silver and gold (which give the silver and gold rainbow effect, respectively)
Conclusions
You now know how to make your holographic business card. Put the knowledge to good use by ordering for your brand.
As we have seen, they are highly graphical, reflecting rainbow colors and other patterns of shimmering colors. Therefore, they are suited for advertising since they capture your business essence while grabbing your prospect's attention. As a result, they are an investment in your business.
Put your business in good light when you utilize this innovative printing technique today.