The face of business industries is continuously evolving. One of the most exciting trends at the moment is the use of holographic technology. Business cards are one of the essential tools for any business and industry. When you add the trending holographic technology to your business cards and create an illusion of depth and life-like images, it becomes all the more attractive and ideal for your business. What are holographic business cards, and how are they related to 3d lenticular or 4d business cards?
What are Holographic Business Cards?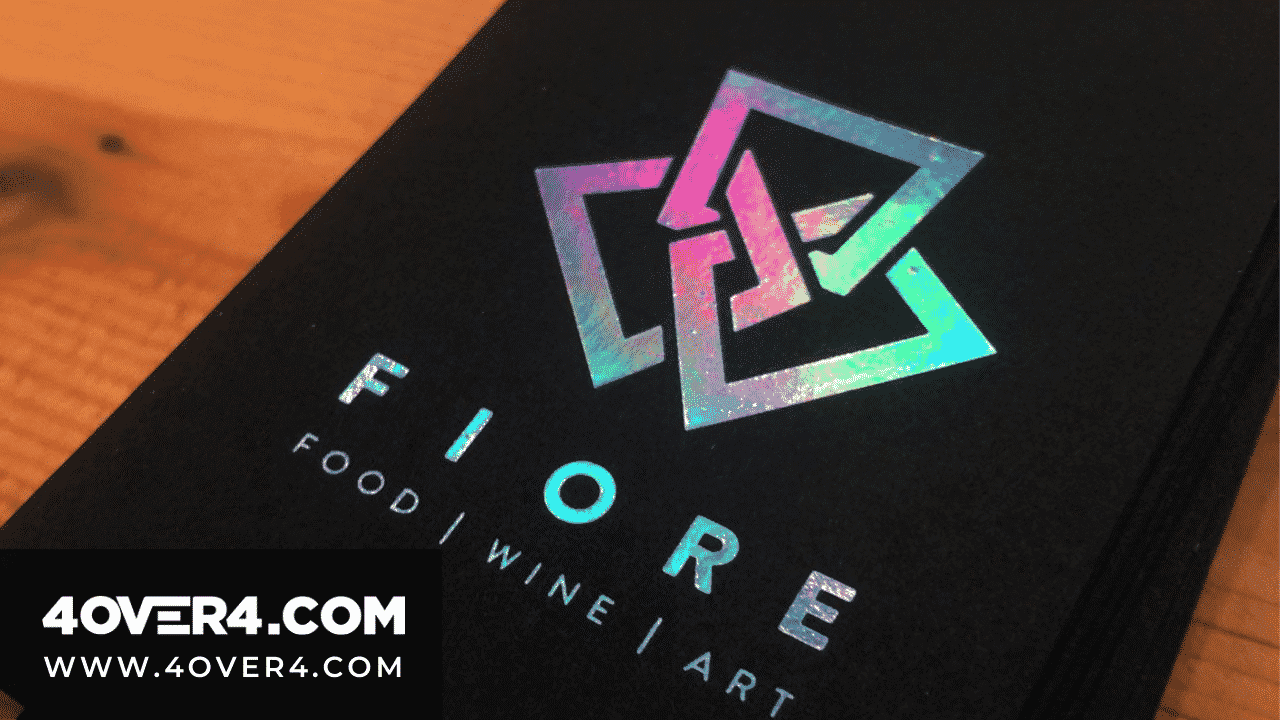 Source Holographic foil print business cards are the ultimate way to grab the client's attention. When the band in the hologram foil business card meets the light, it glows with every color. No design misses out the 3d effect in the iridescent business cards. Shimmering with vibrant turquoise and deep blues to blazing gold and fiery red us what makes the holographic foil cards a rapidly growing secret weapon for tech and futuristic industry professionals worldwide. If you have noticed 3D lenticular business cards, you will understand how a simple letterpress effect can turn a sheer font into a magnum opus with a delightful 3D touch. Similarly, holographic foils also have the power to transform your business card and make a difference. The laser passes through the light beams to create the 3d or 4d holographic effect on the business cards. Because of the nature of the holographic business cards which is a mixture of dark to light tones and bright display, it has become a favorite of every trending profession.
8 Industries for Holographic Business Cards
According to BizFluent 2017, business cards represent a $1.2 billion industry in the U.S. It is a valuable tool that can make or break your business. Giving an edge to your business cards with holographic printing can make it impressive and memorable. But, as the holographic foil print cards are loud, colorful, and bold, it is best for the modern and futuristic industries. Let us see which Let us see which industries are best for holographic business cards.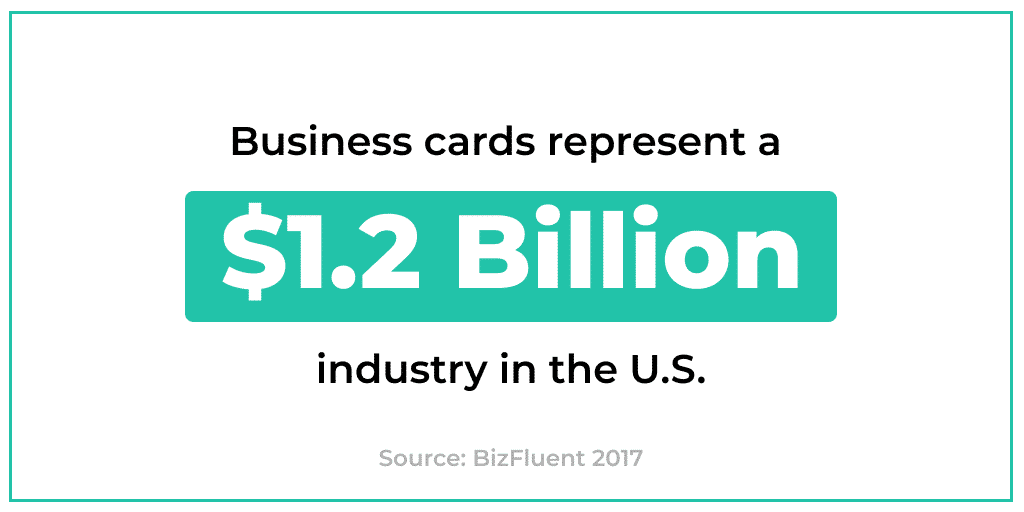 1. AI (Artificial Intelligence) Industry Holographic Business Cards
If you are a part of the AI industry, you need a bold, minimalist, and modern business card that makes a strong presence. The hologram 4d business cards are ideal for AI industry professionals. They are the ones with creativity and innate curiosity to make a mark in the field. The AI professionals are experts at grasping the general information and reasoning with novel ways to approach the problems. They take up the most challenging issues and bring clarity around the genuine possibilities. For such challenges, the bold and minimal holographic business cards are the best bet.
2. Virtual Reality Industry
As per Goldman Sachs 2016 prediction, the virtual reality (VR) market will be worth $80 billion by 2025. It can disrupt the existing entertainment ecosystem and generate huge revenue. The marketers and game developers are desperately trying to understand how they can capitalize on this significant change. In such a scenario, letting the giants know about VR existence and their benefits is vital. When the developers and tech giants dream of endless possibilities for VR, having a tactile hologram foil business card can be a boost to make their dreams come true. The exchange of impressive and bold holographic business cards can make a significant difference.
3. Holographic Business Cards for Banking Industry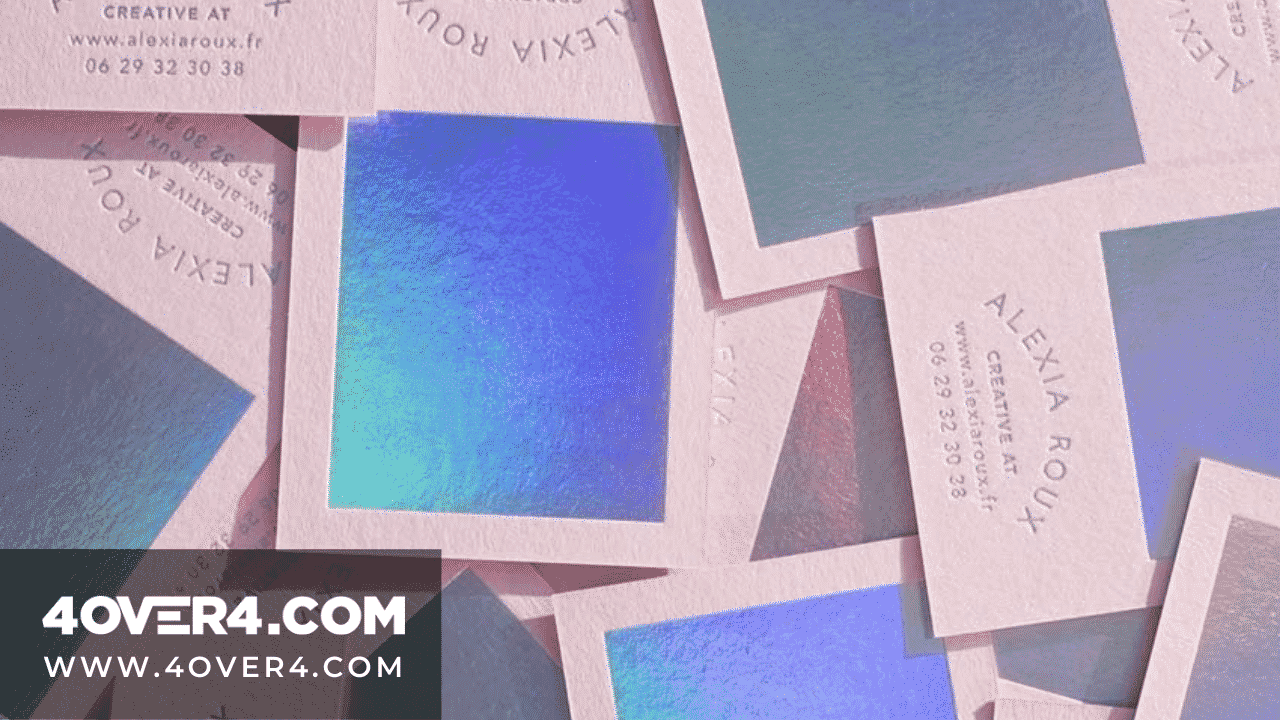 Source When you deal with other people's money, you need to create a strong first impression. People rely on your words, and therefore, that first impression matters a lot in the banking industry. A professional must be a quick thinker with a strong sense of honesty, awareness, leadership, and confidence to reinforce their foothold in the banking sector. To show the daring yet subtle features of a banker, use the chromatic iridescent business cards. A banking professional's business card needs to be clean, simple, yet professional, and therefore, too many graphics or unusual die-cutting shapes can be a complete turnoff. Choosing a 4d business card for banking industry professionals can make it appear elegant, unique, and professional. The color and printing style of hologram cards quickly communicates a banking professional's image and build its brand in this fast-moving banking industry. Seek help from professional design and printing services like 4OVER4 that are reliable, trustworthy, and affordable.
4. Entertainment Industry
There are various segments in the entertainment industry. From musicians to artists, each one of them needs to set themselves apart to land a spot on the big stage. How can you make yourself stand out? Professional memorability is key. A customized holographic business card can make you stand out and help people to remember you. The 3d effect in the hologram uniquely showcases your talents, name and contact information. An artist's name is their brand, therefore, unique business cards are an extremely useful way of showcasing their art and becoming more well-known.
5. Blogging/Vlogging Industry
Bloggers/vloggers normally work alone when creating content, but they do interact with sponsors, advertisers, guest contributors, photographers and of course their fans to keep their blog running. The increasing number of subscribers and followers makes a blog grow, and more and more viewers make a vlog successful. The bloggers need to visit various industry events and hand a professional custom business card to the attendees and grow their network of followers, sponsors, and readers. If you are unable to make a mark, your business card gets thrown away within an hour of handing it out. Choose holographic business cards to impress the receivers and help them remember you for a very long time.
6. Real Estate Industry Need Holographic Business Cards
Like the banking sector, the realty industry is also based on confidence and trust for a successful deal. As a real estate broker, I know how difficult it is to convince customers based on words alone. People need assurance that their investments are secure and safe. I chose hologram foil business cards and handed them out to quite a few people in an event. It definitely helped my customers remember me as my business card was so different from the rest. Moreover, they all loved and appreciated the 3d effect that was on the hologram cards. Real estate sales require a lot of face-to-face business. If you hand over a poor-quality business card to your customers, they can misjudge you. They may think that your service will be as miserable as your card. Choosing a holographic card will set the right impression. It is recommended to reflect the specific real estate niche you serve on your business card: home buying and selling, commercial or residential, office space leasing, etc.
7. Graphic Designers and Programmers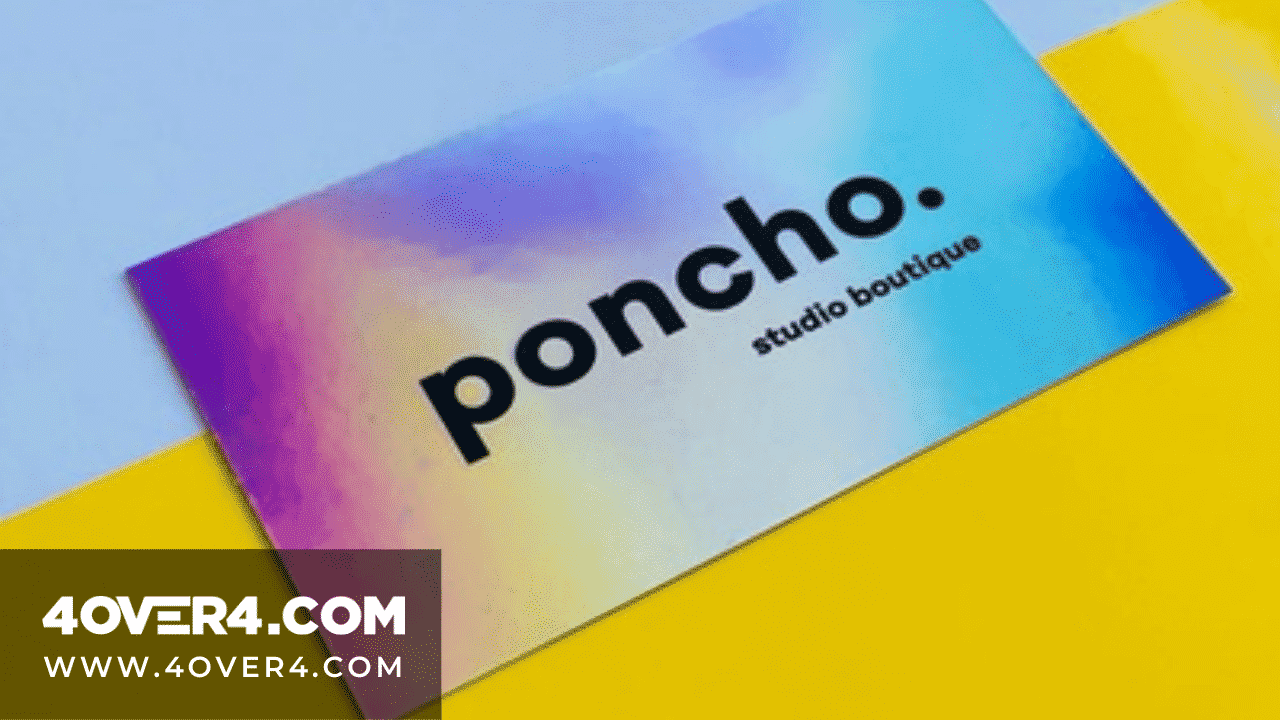 Source For a successful career in this industry, people need to prove their skills and talent. It is essential to make a great first impression. Despite having a vast and versatile portfolio, if you cannot offer a great business card to your client, your chance of making an impression is lost. When you are talented enough to design or code a website, brochure, graphics and create a solid corporate identity, you are expected to hand over a unique business card that can define your own business. Holographic business cards will definitely set you apart and make a memorable impression. It is extra protection for your unique business cards.
8. Fashion and Accessories Industry
Fashion and accessories are all about sparkle and glitter. The 3d holographic business cards are a great match for fashion industry professionals. Apart from the glittery aspect, hologram foils also reflect uniqueness, elegance, and signature style. Your clients will always prefer receiving something that is exclusive and exciting rather than a plain and boring business card.
Final Thoughts
The concept of full-color 3d holographic business cards is rapidly growing. Earlier, people used more of the durable lenticular images and prints to stand out among their competitors. Now, people are turning to holographic technology that really show cases color and detail. It also secures the card and prevents it from tampering or forgery. To keep up with the trend and make your cards exceptional, choose a reliable printing service like 4OVER4 that can guide you to create holographic foil cards and help grow your business. If you are from any of the above industries, you should definitely consider printing holographic business cards.