Every business tries to reach its prospects using the most cost-effective and efficient ways. Unlike other forms that may be flashy and distracting, direct mail marketing, like direct mail brochures, is one of the most lucrative types of advertising. Whether your business is small or big, every single penny counts.
The direct mail campaigns help you save money by investing in advertising products and services within your target market. You can send messages that target your goal demographic directly.
This technique can also help you grab the attention of the ideal customer for your products and services. What does the term "direct mail marketing" mean to you? Let's learn more about direct email marketing and the best marketing ideas for the growth of your business.
Direct Mail Marketing Definition
What is direct mail marketing? It is when your printers create and send your marketing materials directly to the Post Office so that it gets shipped to your target audience without you having to do any extra work.
These mail marketing campaigns usually offer a special deal to customers that place an order and these campaigns can come in various formats. You may be wondering, how can I make my direct mail marketing strategy easily? There are two ways of sending out your campaign that are simple and easy -
The first way is via Standard Mail which is delivered on time availability basis and processed by the USPS. Without any guaranteed delivery time, we can try to provide local mail delivery in 2 weeks, but it may vary.
First Class mail delivery is on a priority basis processed by the USPS. It goes to the front of the USPS line and is typically delivered between 1-4 days.
A common question that may come up is whether or not direct mail and internet marketing are similar.
Internet Vs. Direct Mail Marketing
When it comes to direct mail vs. internet marketing, the former is considered more enticing for the customers. The ability to personalize a message to your customers makes direct mail a preferred choice.
Receiving customized and colorful gloss laminated or 3D postcards with the company name is always sure to wow. Internet marketing or social media, while still effective, is not as personal to the viewer.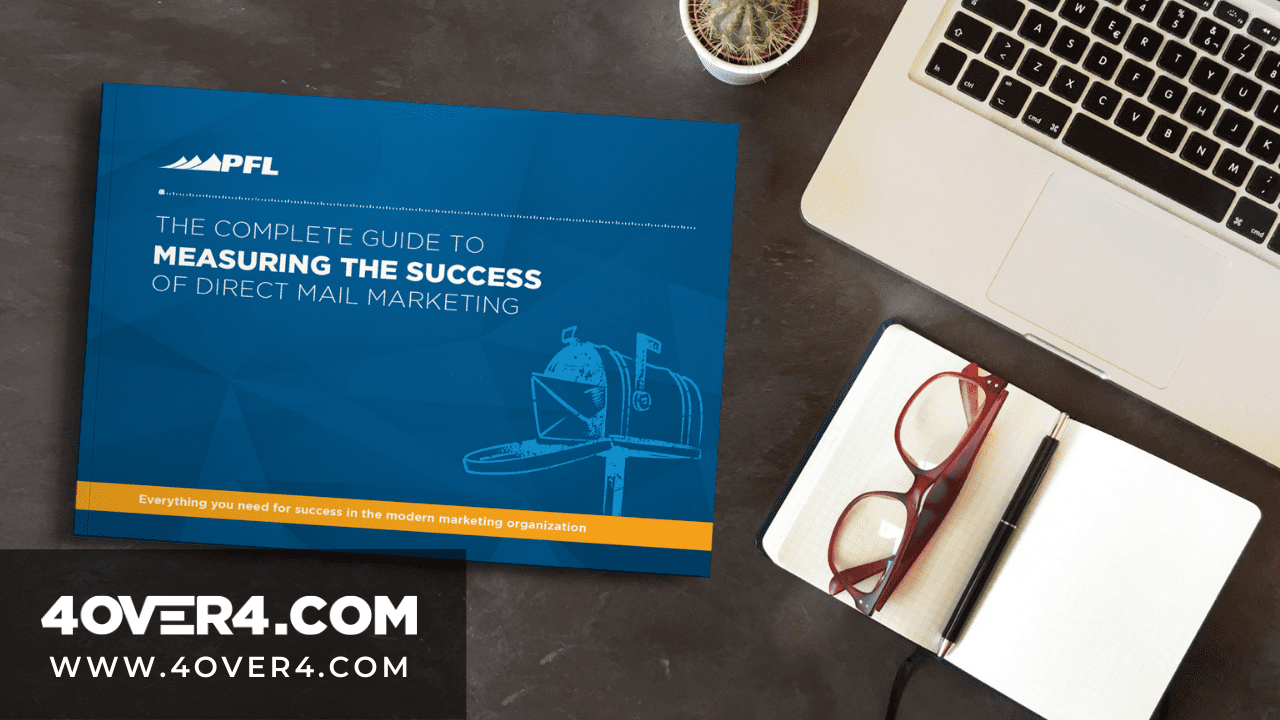 A company can directly address the advertisement to the concerned person's address and names while creating your direct mail. Digital marketing has better exposure and more flexible in comparison to Internet Marketing. It is also a more cost-effective option than Internet marketing.
4OVER4.COM is one of the best platforms for direct mailing campaigns. We offer customized and targeted brochures and postcards to create the best possible impression. So, let's learn how to personalize brochures and postcards to enhance your brand, educate your customers, and build credibility.
5 Ways to Improve Direct Mail Marketing Brochures/Postcards
It is essential to understand your reader's views and layout the brochure's information accordingly. The direct mail brochure must be designed in a way that answers every reader's queries. An index with a summary of the points covered can be included in the mailing brochure.
Why should your readers look inside the folder or booklet? An eye-catching design can help to grab the viewers' attention and motivate them to read it further.
The vital elements of the cover are your company logo and name. But, you also need an inspiring and stimulating statement. It can help to demonstrate benefits to the readers when they unfold the brochure.
The inside cover must directly talk about the readers' needs in bulleted points or lists. The rest of the brochure's content must cover the solution to these needs.
The cost-effective direct mail marketing brochure must focus on how your business benefits the customers. Consider the potentials client's problems and use the direct brochure mail to solve these issues.
The tone of the high-quality brochure content is as important as selling the benefits mentioned in the brochure. The brochure mail content's tone must match the likes of the readers.
A cozy, professional, warm, and fast-paced business atmosphere is mandatory for improving direct mail marketing ideas. You must try to communicate with your brochure's readers and your target audiences in more and more ways. It will create more opportunities for the clients' to read and do business with your company.
Call-to-Action- Your brochure design can include several call-to-actions for the readers. For instance-
"check out our website for special offers,"
"visit our online and offline store to explore our product range,"
"call our representative for advice," etc.
Direct Mail Marketing Brochures from 4OVER4.com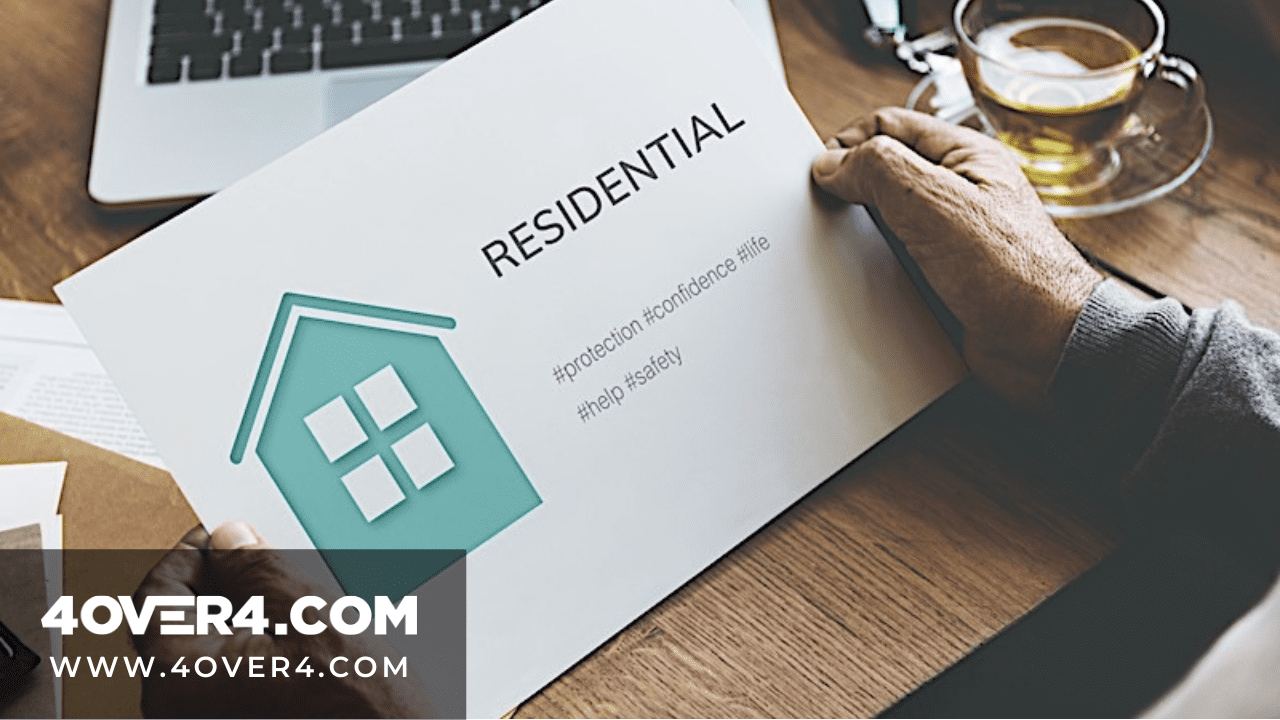 4Over4 offers direct mail handling with ease. Our mailing services and advanced facilities along with brochure printing helps our clients to deliver comprehensive direct mail marketing solutions. It is an easy and affordable way to personalize direct mailing.
No longer do you have to deal with postages nor messy labels when you choose our direct mail brochure services. Making post office deliveries and sorting brochures are also a few headaches that you can avoid when you opt for our services.
Streamline your Business with 4OVER4
Let 4Over4.com streamline your business with our range of direct mail postcards and brochure printing and mailing services. Our targeted brochure mailing service helps you to send it to the right customers within the targeted geographic region only.
We offer free customized design templates and unlimited revisions. Our mail printing costs are low.
You need to select the paper, size, upload artwork, and we do the rest. From checking the accuracy and folding to directly sending it over for delivery to the Post Offices, we do it all. You just need to focus on your return on investment.