The different direct mail formats, such as postcards, brochures, letters, and coupons, have areas where they shine. Hence, choosing the most effective direct mail format will impact the success of your campaign.
But the appropriate mail format will depend on your unique campaign objective, target audience, and industry. As a result, we'd consider 8 popular formats and their use cases.
Direct mailing may be a traditional marketing channel, but it's still one of the most effective marketing mediums. Consequently, we'd look at how you can harness direct mail pieces for more profitable campaigns.
What Are The Most Effective Direct Mail Formats?
You can get the best campaign result by choosing the most effective direct mail format. So here are 8 cool direct mail formats and how to best use them.
Postcards
Postcards are smaller and take up less space than brochures, letters, and catalogs. Also, people stick postcards to their boards or refrigerators. The brevity of postcards and their personal nature make postcards appealing. Thus, direct mail postcards are one of the most effective formats.
Furthermore, postcards are cost-effective because postcards are compact and do not need to be enveloped when mailing. As a result, you can mass mail postcards even with a low budget.
For a successful postcard mailing campaign, ensure to use quality images that support your headline and message. Also, include a compelling call-to-action. Read our postcard design tips for a detailed guide.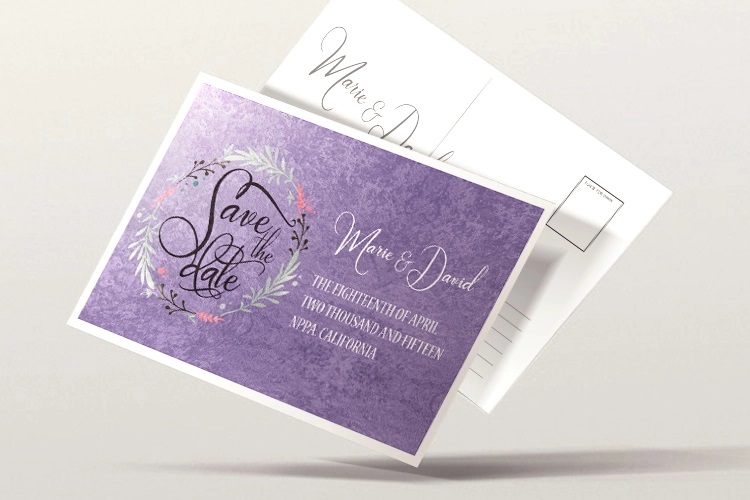 Brochures
Direct mail brochures are great for sales because they are colorful and contain high-quality, attention-grabbing images. In addition, brochures have a physical presence that is hard to miss due to their size. Finally, brochures are your go-to format if you must elicit an emotional response from your audience.
Even though printing and mailing brochures tend to cost more than letters or postcards, brochures remain cost-effective because they significantly increase your likelihood of making a sale.
When making brochures, choose your colors carefully to make them appealing. Lastly, include verifiable testimonials of happy clients that endorse your products or services. Read our article on direct mail brochure printing online for more brochure tips.
Flyers
Direct mail flyers are inexpensive and can help you reach mass audiences for cheap. Still, colorful flyers can help you get noticed and communicate your message. As a result, flyers are another effective direct mail format. Also, it is noteworthy that flyers are versatile. Hence, you can use them for promotions, product catalogs, or to make an announcement.
Furthermore, flyers are not difficult to design or print. 4OVER4 offers same-day flyer printing, which can be helpful in urgent campaigns.
When making an effective flyer design, use an attention-grabbing headline with images that illustrate your message. A well-designed flyer will get you results. Check our flyer printing page to see what's possible.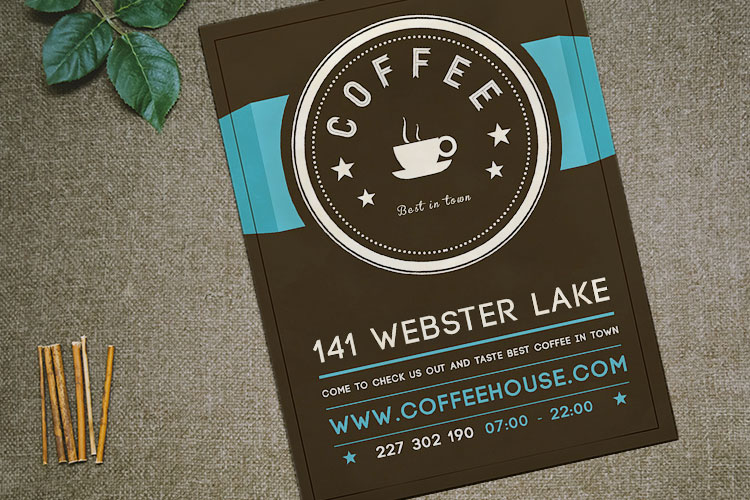 Letters
Direct mail letters are mailed in envelopes and are suited for private messages. Also, letters are an excellent option for multiple inserts. Include add-ons such as gift cards or flyers to your letter.
Letters may not be ideal for reaching out to new or cold audiences, but they are great for building credibility and trust and connecting with interested prospects. Use envelopes branded as "confidential" if your mails must remain private until they reach the receiver.
Look more professional when you print branded or custom letterheads and envelopes on 4OVER4.
Catalogs
Boost sales when direct mail catalogs to your customers. Catalogs are great for up-selling and cross-selling. So they can help you sell seldom requested products as they help buyers make complementary purchases.
When designing a product catalog for direct mail, pay special attention to the cover. Catalog covers are what potential customers see first and determine whether or not your prospects will look at the rest of your catalog. In addition, use large images and bold headlines to showcase current offers on the cover. Finally, your cover should list the benefits of your offer to entice readers.
Avoid adding too much detail to catalogs so that you do not unintentionally dilute your pitch. Catalogs aim to boost sales. Therefore, amply utilize tips, success stories, and testimonials since they can reinforce your pitch.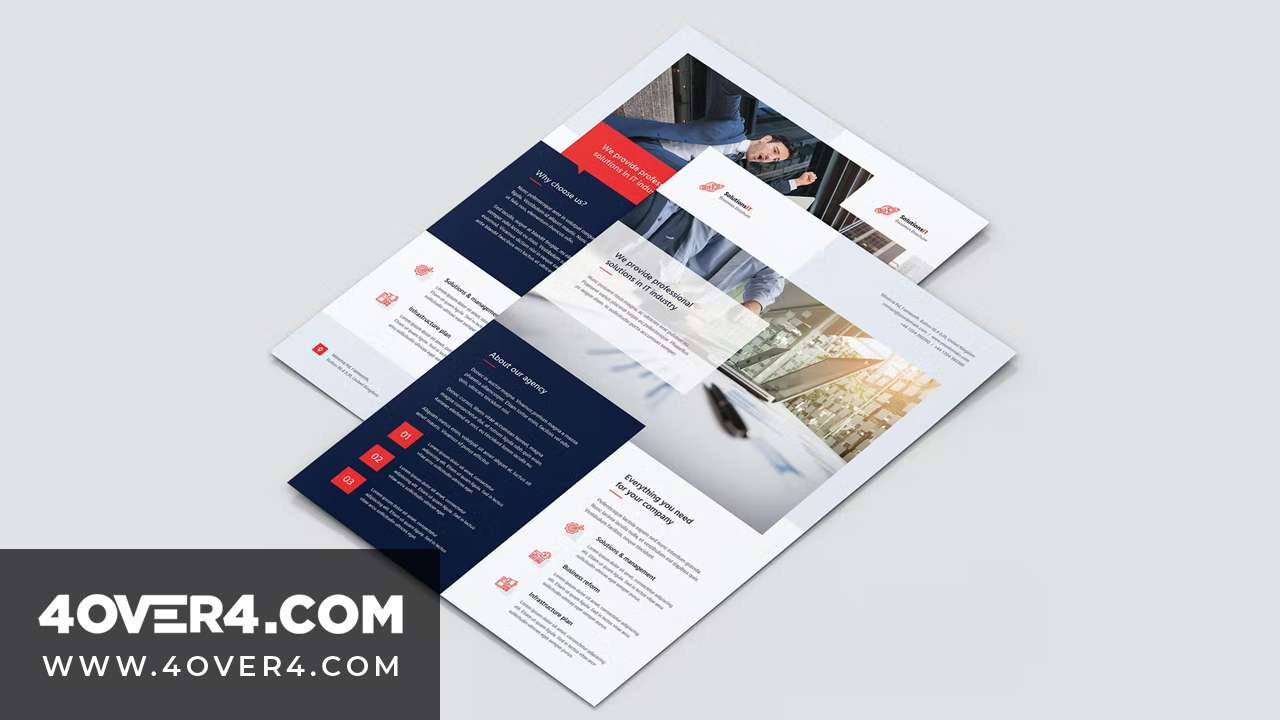 Booklets
Direct mail booklets are best for creating brand awareness, displaying your products in detail, building a buzz on your promotions, and gathering customer testimonials. A booklet allows you more room than a brochure and is useful for detailed messages. They are great for showcasing quality, eye-catching artwork or photography.
Booklets are sophisticated and can give your brand a professional feel. Small and large businesses can harness the advantages of mailing brochures.
Packages
A basic direct mail package comprises a mailing envelope, the offer (usually a letter), a call-to-action card, and a return envelope. Packages allow you to devise unique formats and strategies.
You must pay attention to your mailing list before designing a winning package. According to experts, your list accounts for about 40% of your success. But your offer is another 30% of your success. You can significantly enhance your success by using methods that ensure your prospects are curious enough to open your package. For example, grab the client's attention when you use clever copies that tease or by placing a catchy photograph on the envelope.
Another successful strategy is making your package feel lumpy or uneven. As such, prospects are bound to open your packages due to the usual nature of such mails. These are practical direct mail format ideas.
Coupons
Customers prefer receiving coupons or gift cards over every other incentive. Coupons are not ideal for stand-alone mail, but you can appropriately include coupons with any other direct mail format we have discussed.
Some businesses may be worried that gifting coupons will cheapen their offer. But the reality is that almost everyone enjoys receiving rich or poor coupons. Moreover, a smart coupon marketing strategy will drive sales and improve profitability.
In addition, it can be useful to promote coupons during particular holiday seasons. Finally, include a clear guide showing how clients can redeem their coupons.
Direct Mail Format Statistics You Need to Know
Regarding response rate, direct mail marketing & advertising surpasses email marketing by 3.7%. While email trails at 20-30% in open rate, direct mail marketing tops the chat with a staggering 80-90%. Consumers engage with mail more because the danger of spamming or cyber-attacks is reduced or non-existent.
Also, postcards have the highest response rate among popular direct mail formats, making postcards one of the most effective direct mail formats. One reason for this favorable statistic is that postcards are direct and intimate.
Furthermore, since consumers are constantly bombarded with digital advertising, they tend to welcome physical adverts that advertisers direct to solve their specific challenges. Unsurprisingly, 82% of millennials say they consider print advertisements trustworthy.
Conclusions
In summary, the best direct mail formats will depend on your unique campaign objectives. Pick from the many interesting direct mail formats listed here. Then, you can create a winning campaign with creativity and forethought.
Lastly, use 4OVER4 direct mail services for affordable and timely mailing services.