Nov 8, 2023 Clap 432 ViewCopy Link
Business cards are a professional way to represent your brand. Whether you are interested in business or career growth, a well-designed card will unlock endless opportunities and pave the way for success.
So, what does it take to design business cards for success? This article explores the answer.
Making an Impact in the Creative World: Arts and Design Business Cards
Art and design business cards are an extension of your creativity. Usually, a prospect can tell your style and competence from looking at your card. Hence, it is critical to use visuals that appeal and impress. Consider the following suggestions for this type of design:
Use unique materials: Artists can play around with different design materials. The designs come off as original and showcase your creativity. Also, the various material types can hint at your product or service. Incorporating natural elements like wood, metal, or cotton will embellish your design.
Use custom-shaped cards: Distinct card shapes are appealing. Our Die-cut product allows you to produce outstanding, custom-shaped cards.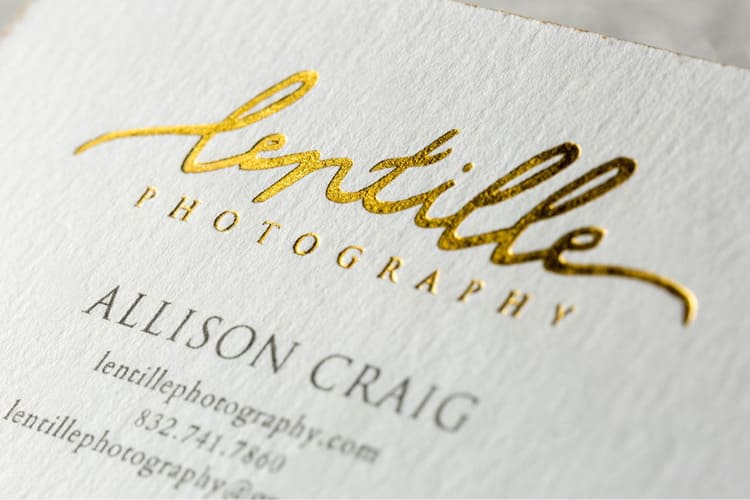 Nailing the First Impression: Business Cards for Job Seekers
An impressive card design can lead to your next gig. After all, these designs showcase professionalism, highlight skills, and share your contact details. As a result, you can stand out in today's competitive job market. Business cards for job seekers should be clean and uncluttered. You can get professional-looking templates and edit them to your needs for free.
Ensure to highlight your skills and expertise. While this action will narrow your options, it improves your chances of landing a specific job. Finally, including a testimonial or recommendation can earn the trust of potential employers.
Building Trust: Business Cards for Real Estate Professionals
Business cards for real estate professionals can include a professional photo of the realtor. This step is crucial for building trust and establishing a personal connection. Also, the back of the card can showcase a top property or recent sales. A Gloss card design is great for printing high-quality pictures.
Networking Know-How: Business Cards for Sales and Marketing Pros
Business cards are an invaluable tool for networking and creating connections in the business world. As a sales or marketing professional, your business card is a ticket to unlocking the doors of endless opportunities. These cards should reflect your dedication to building relationships.
Marketing professionals can use a tagline that highlights their unique value or selling point. Also, these cards can feature a brief client testimonial or success story.
Healing Handshakes: Business Cards for Healthcare and Wellness Experts
The first contact with a patient as a healthcare professional or wellness expert can spark a feeling of trust and compassion. A health-related card can double as an appointment card. Also, you can include relevant credentials or certifications to emphasize your specialization and build customer confidence in your brand.
Tech Talk: Business Cards for IT and Software Specialists
Technology is ever-evolving, but the importance of business cards is unchanged. Cards for IT and software specialists should reflect your technical niche and proficiency. They can contain tech-related elements like QR codes for convenience. See our article on modernizing business cards for ideas.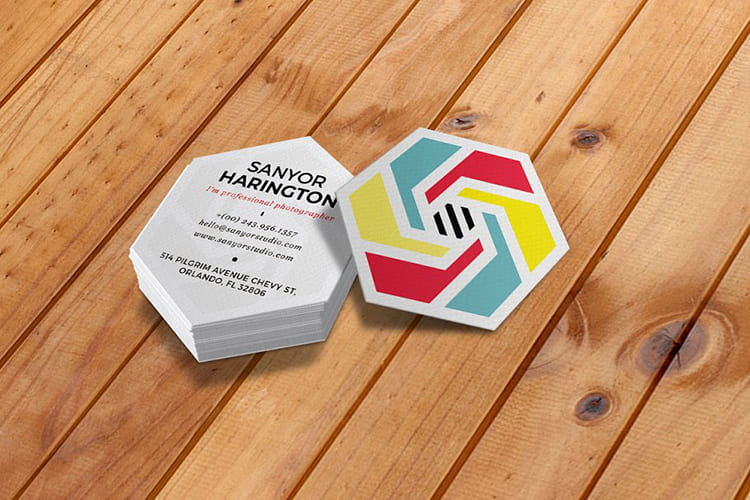 Culinary Connections: Business Cards for Food and Hospitality Entrepreneurs
Mouthwatering visuals for your card design can entice new customers to your culinary business. Also, you can list popularly requested dishes on the back of your card. A multi-language card can cater to the needs of international visitors or tourists in metropolitan areas. You can read our earlier article for multi-language business card ideas.
In Conclusion
The importance of business cards is evident. You can dominate the competition with cards that will impress any audience. At 4OVER4, we offer online printing services that align with your marketing strategy. We're experts at making business cards that stand out. Order yours today.