Business cards are not as we know them anymore. For example, interactive business cards now combine the physical nature of traditional cards with the advanced capabilities of modern technology.
How has technology impacted this ageless marketing collateral? And what are some innovative business card trends for boosting your networking? We've answered these questions in the article.
Interactive Business Cards: Adding Digital Elements for Enhanced Engagement
Many brands now add digital elements like QR (quick response) codes or NFC (near field communication) technology to their business cards. This enhancement helps to boost customer engagement.
For example, QR codes can lead recipients to your website, social media profiles, or virtual business. In addition to these benefits, NFC cards allow for easier contact sharing.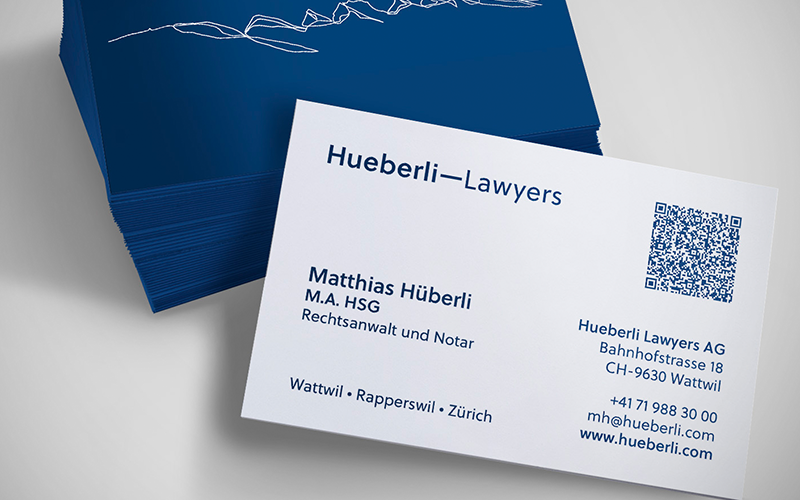 QR Codes and NFC Technology: Bridging the Gap between Print and Digital
NFC technology on marketing cards can facilitate contact exchange with just a tap. This feature allows brands and businesses to share contact details like phone numbers, email, office addresses, websites, portfolios, and social media links. This benefit eliminates manual contact exchanges, thus saving you time and improving efficiency.
Therefore, businesses enjoy the benefits of traditional business cards while customers experience the ease and convenience of our digital age.
Furthermore, digital elements like NFC or QR code can offer these benefits:
Convenient networking: You can link NFC or QR code elements to other digital platforms like a company website. This connection will allow recipients to engage with your work or content instantly.
Easy to access: Many smartphones come with built-in NFC technology. So, there is a broad audience for NFC business cards.
Flexible use: Whether at a conference, trade show, or informal networking setting, these cards can meet your specific needs. For example, you can update and modify the information that users can access. With this flexibility, you can offer location-based or audience-specific services to your customers. Interactive business cards help leave detailed information about your business despite card size limitations.
Sustainable Materials and Green Printing Practices
Another benefit of cards with digital elements like NFC technology or QR codes is that they contribute to environmental sustainability. Unlike traditional cards that can be outdated and require reprinting with every change, you can update these cards without reprinting. Simply modify the resource or information that they link to. This unique feature helps businesses conserve vital environmental resources.
Also, consider using a printing company like 4OVER4. We take sustainability seriously and offer a range of eco-friendly materials for your business card printing.
Augmented Reality and Virtual Reality: Immersive Experiences on Business Cards
Another exciting possibility for the future of business cards is integrating augmented reality (AR) and virtual reality (VR) technology. So, in the future, your prospects can scan a code or tap on your business card to access a virtual environment where you showcase your work, products, or ideas.
Also, future business cards may be part of the Internet of Things (IoT). Such technology will allow these cards to exchange contact information, update social media profiles, or initiate a follow-up email with a tap.
These advancements will produce personalized experiences for building relationships and improving interactions.
Modern card designs offer these benefits to businesses:
A competitive advantage

An expanded opportunity to networking

Improved efficiency and productivity

A chance to adapt to the changing standards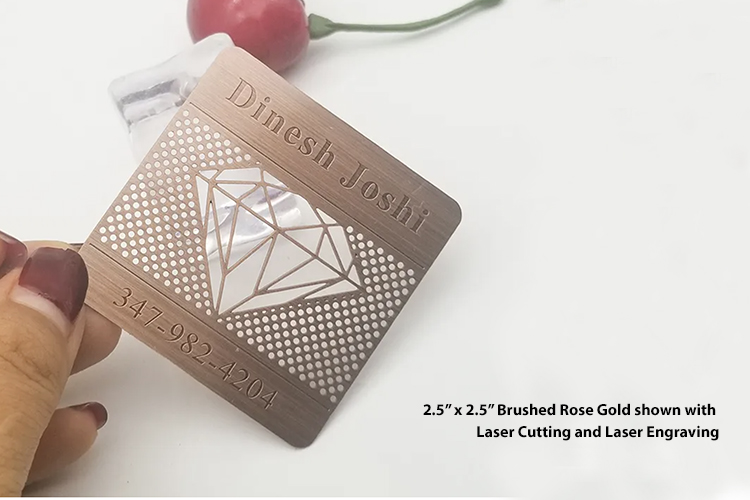 Beyond Paper: Exploring Unconventional Materials and Design Concepts
Already, many businesses are adopting card designs that project the values and ideals of their audience. For example, metal, plastic, and wood cards are helping brands distinguish themselves from the competition.
Metal cards can give off a sense of luxury or exclusivity. In comparison, plastic cards help to showcase innovation and durability. Similarly, wood cards appeal to one's esthetics while displaying artistry and craftsmanship.
We understand that creative business cards are essential for an unforgettable marketing experience. So, you can order custom cards to your specifications on 4OVER4.
In Conclusion
Modern business cards help to promote connectivity and efficiency in our digital age. Which interactive element will feature on your next card design?
Remember to order creative business cards tailored-made for your needs on 4OVER4.