Oct 27, 2015 Clap 2556 ViewCopy Link
90 percent of business cards recipients will toss a card in less than a week, according to this infographic shared by The Design inspiration. This means, only 10 percent of business card designs in circulation make an impact on the receivers. Talk about pressure! Undoubtedly, attention-grabbing business cards are a powerful weapon in your marketing arsenal regardless of what industry you belong to, but the question remains: How can your business cards stand out in a sea of competition?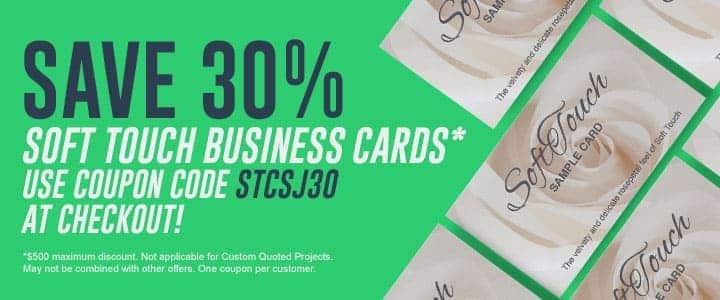 Sometimes the smallest change can be the most significant, mix it up trying 2"X2" square business cards and make an impression that lasts. Here are 15 square business cards for inspiration and a handy link to order your own.
#1. Perfect White
Zach Woolford created a remarkable design combining whispy colors and bold lines. A clever visual effect makes these business cards interesting and memorable. Combined with the shape these simple but attractive calling cards are not to be discarded.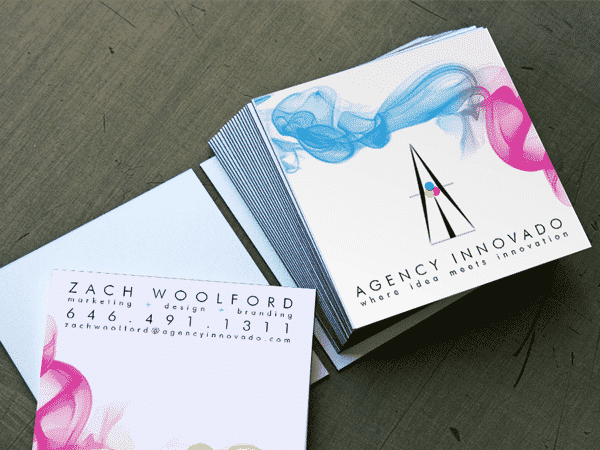 #2. Photographer's Tool to Self-Promotion
Claudia Sofía Llaguno's The contrast of vivid color with black and white photography plays a key role in the aesthetic of this design, promoting professional photography. The card s beautiful and easy to remember.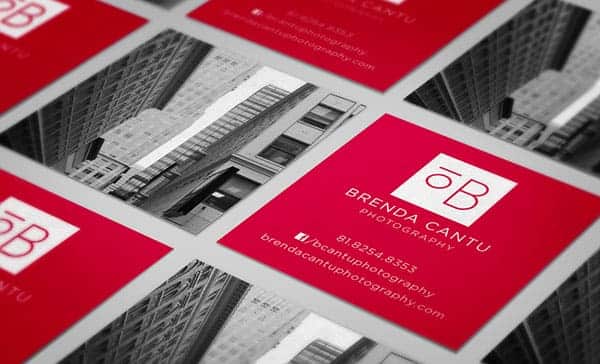 #3. Square Cards With Rounded Corners
Minimalist design with an edge. Or lack thereof, the rounded corner is a beautiful addition that costs very little and adds an air of sophistication. The best part? Round corners increase the life of your square calling card. Project by DK Design Studio.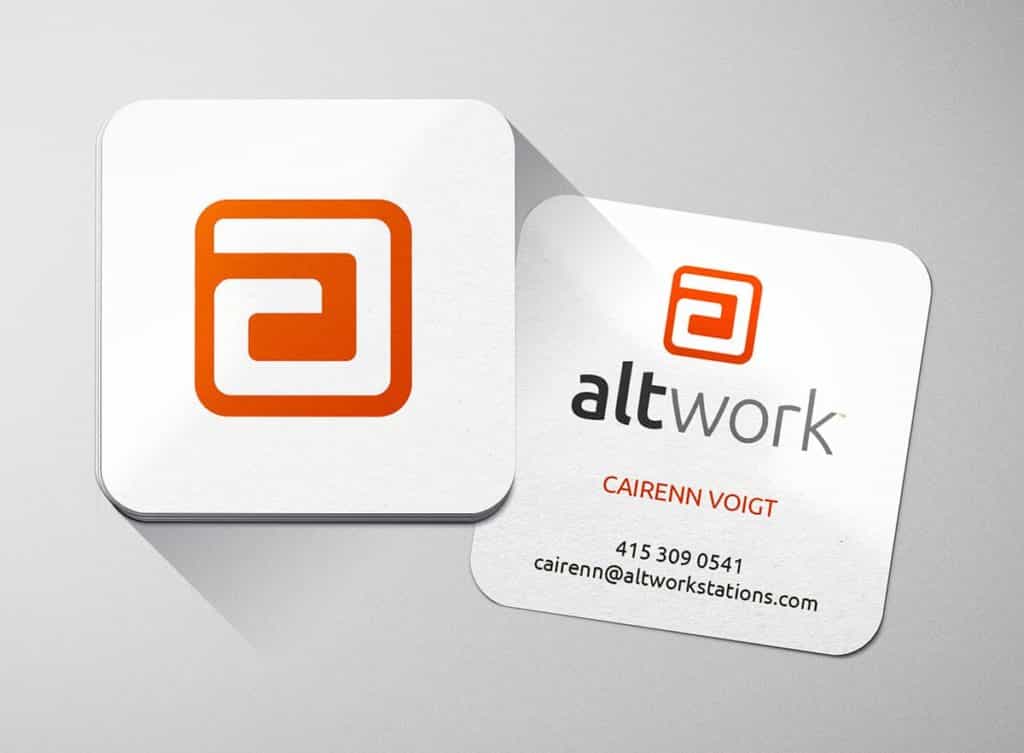 #4. Chic Square-Cut Cards
Jason Kinouchi's self-promotional business cards offer a classy and contemporary alternative to the norm. Their thick cardstock and elegant shimmering touch look professional and glamorous. You can get the look with a metallic foil card or with an ultra thick card.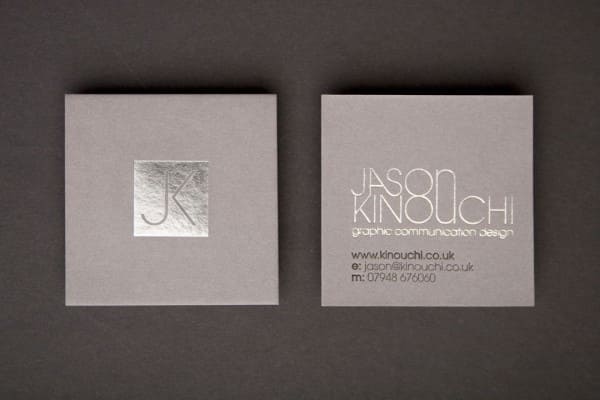 #5. Highly-Visual Layout
As Raanan Rosenfeld says ¨ square cards are just so damn cute. ¨ He is right, a square business card design looks appealing. These cards catch people's focus since they have a striking highly visual style. Every icon is geared at creating a connection with the audience.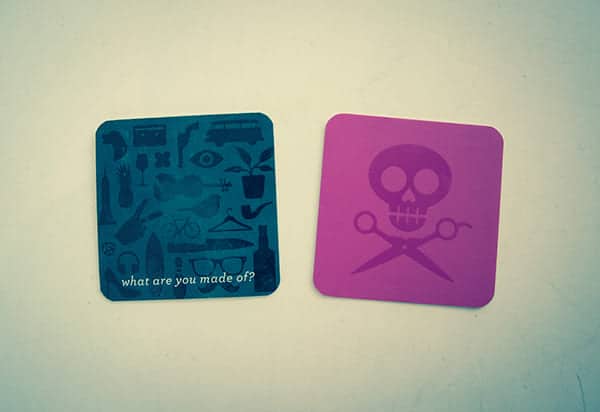 #6. Colorful Inspiration
Nicolo Grosso's square cards leave a lasting visual impression. The striking monochromatic gradient is both modern and vibrant - a stimulating combination.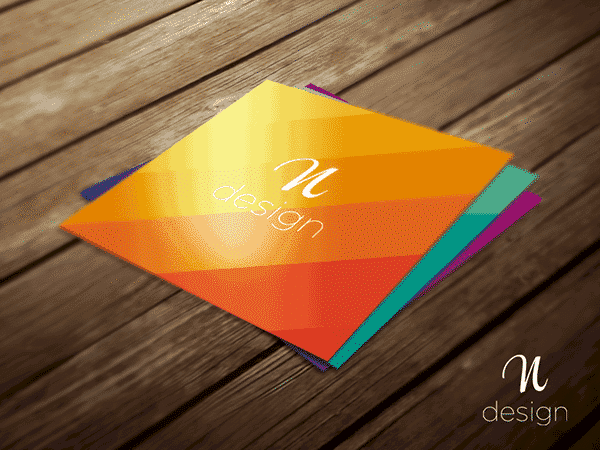 #7. Two Sides Are Better Than One
Patrizia Parca wows with a whimsical design that you can't help but notice. An effective way to grab your audience's attention is to go with a light color on the front and dark on the back. Double sided business cards offer many benefits compared single-sided ones.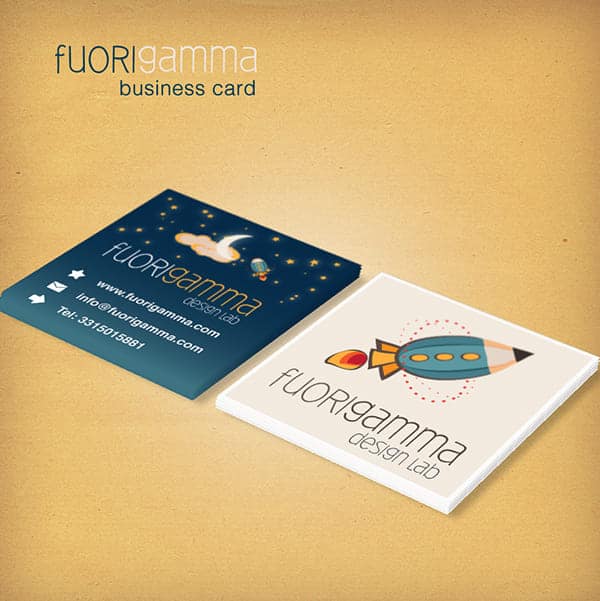 #8. Take Note!
If you are the kind of person who thinks outside of the box, then you should create a unique, yet personal project like this one below. This nice-looking mini square design definitely beats the competition. This mini agenda stands out from conventional rectangle cards. A stunning design allows you to have the ¨wow¨ factor that can distinguish you from the rest.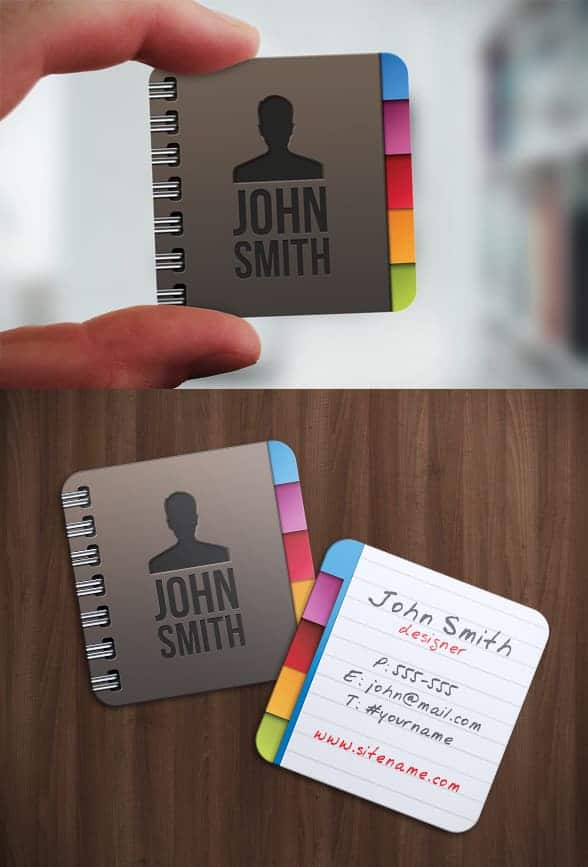 #9. Delicate, Yet Distinctive Style
Kristin Carlson's goal was to create an identity that matched her personality and portfolio. These business cards are printed on thick linen paper. The square shape was selected to mimic the shape of a Polaroid. Since marketing materials lend legitimacy to your business, it is crucial to reflect your essence, choose a simple typography, clean design and appropriate colors.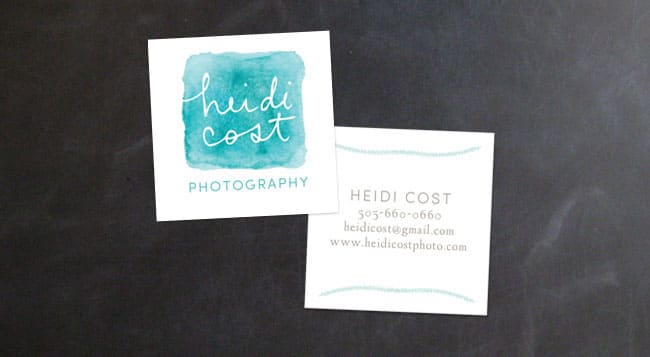 #10. Mini Social Photo Card
César Santiago Molina crafted a minimalist and unique design. Since we are immersed in the digital world of social networks, it's easy to understand these mini cards at first glance. Promote your online presence or Instagram photo album with offline advertising strategies like these business cards. This square business card inspiration sparks conversation and stays in people's minds and like many other designs on Behance portfolios available for purchase!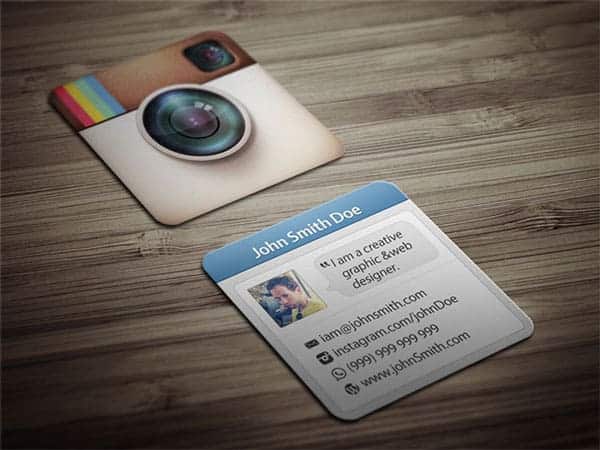 #11. Embossed Printing on Both Sides
Hendrick Rolandez commands the viewer's attention with an elegant and clean design that relies on a coveted finish, you can get the same with debossing or embossing. Pro tip: the thick card stock has the advantage of a longer lifespan in the hands of your clients. His design stands out not only for being a square mini card, but because he used it as a rhombus.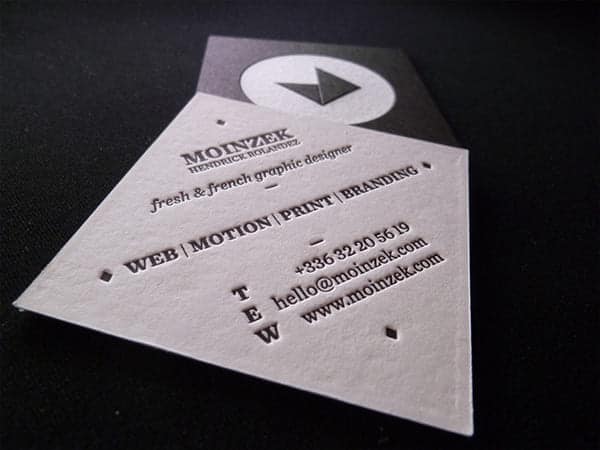 #12. Bakery Icons on Top Right Corner
Betsey DiSanza proves that less is more. This lovely set of cards effectively promotes the brand of an up and coming cake company without much ado and with unassuming simplicity. The delightful tones, color bars reminiscent of a tiered cake and the delightful script font come together nicely in the square format, much more so than in a rectangular one.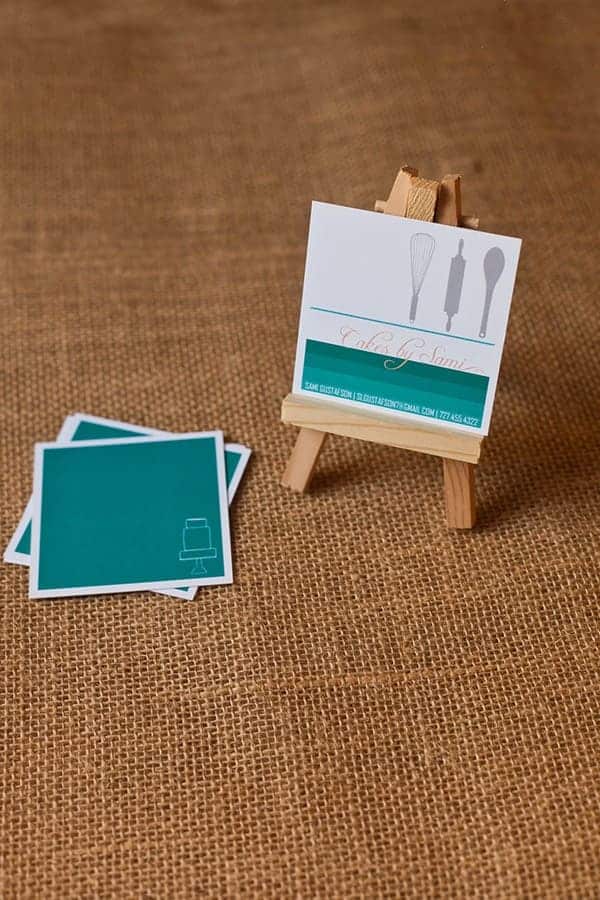 #13. Pink and Bows
Louisa Xanthopoulou designed square business cards with a fluorescent girly pink to attract the right target audience for a bag and accessory business. Rich tactile textures and simplicity do not just cut printing costs, but also create a positive, lasting impression.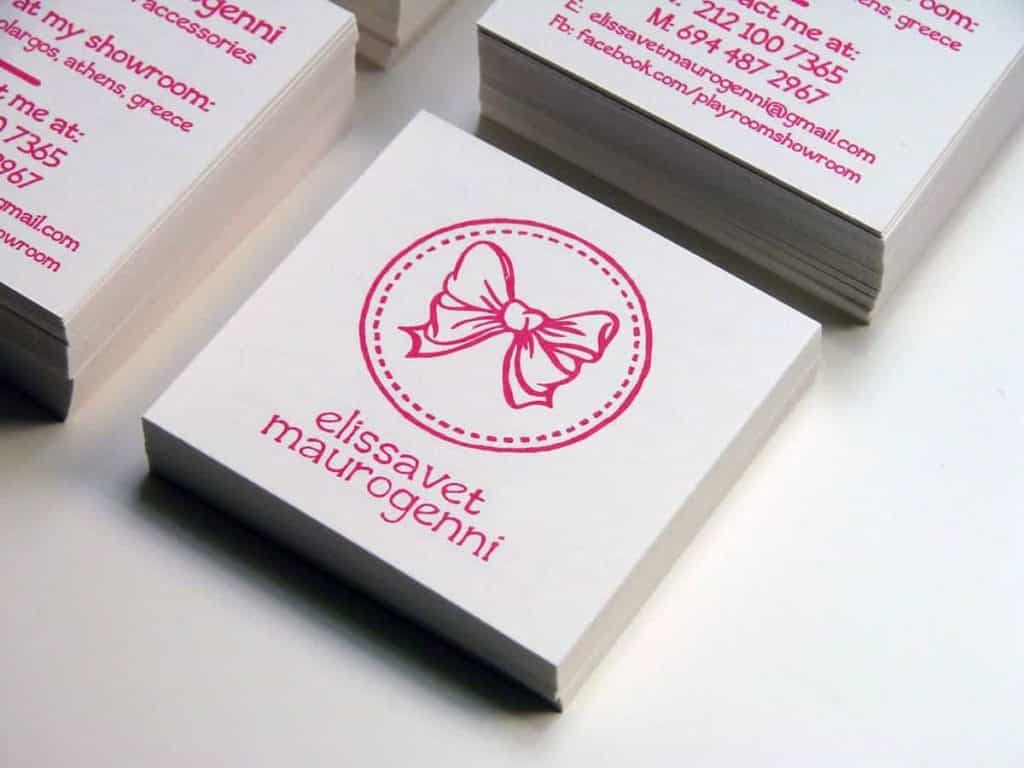 #14. Diamond Shape
Tania Macarenco designed these delicate business cards with a flexible format to promote brand visibility and recognition. White, black and red go along very well and leave a mark on the viewer's minds. The different categories of typefaces show off the skills of a typography specialist. If you want to maximize the value of your square cards, add a tactile feel.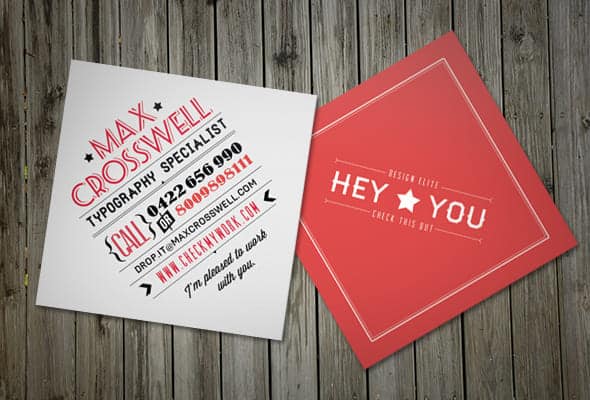 #15. Clean, Simple and Structured Design
Hybrid Expression business cards give a friendly yet professional look. The illustration and individual color palette are fundamental elements of these outstanding printed materials. Uncoated stock was used to emphasize the raw appeal of the card. When designing your own, remember that clients appreciate the quality of materials and authenticity of ideas.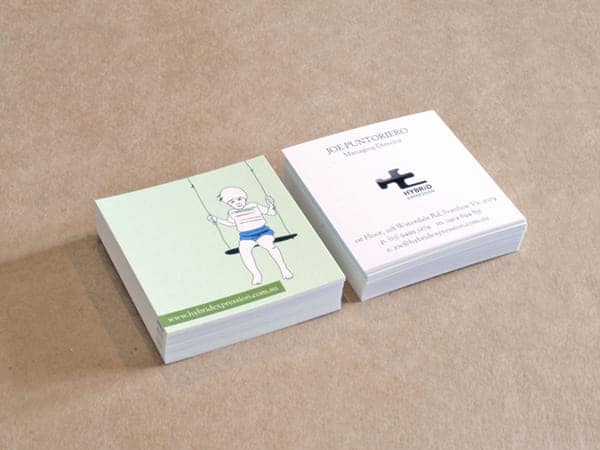 If square business card printing seems like a great option for your marketing needs, order 2X2 business cards at only $16. (click here to check out the specs). We offer you a wide variety of paper options to choose from including coated, uncoated, linens, metallic pearlescent and the prestige collection stock. Our large collection of paper types can meet your functional as well as aesthetic needs. With optional high gloss UV coating, the superior quality paper will show off your overall design in the best light. We finish off with the square business card inspiration to help you come up with innovative ideas for your next printing project. A square business card design can catch the attention of your target audience resulting in more engagement and improved business reputation.