Making a lasting first impression is crucial for the success of your business. And what better way to get the attention of prospective clients and business partners than with well-designed business cards?
In this article, we'll take a look at some of the best business card design ideas.
The Importance of a Well-Designed Business Card
A well-designed card shows that you care about your brand and take pride in your work. It's a reflection of your professionalism and attention to detail. By using some of the best business card design ideas and investing in high-quality materials and printing techniques, you can create a card that makes a lasting impression and helps you achieve your business goals.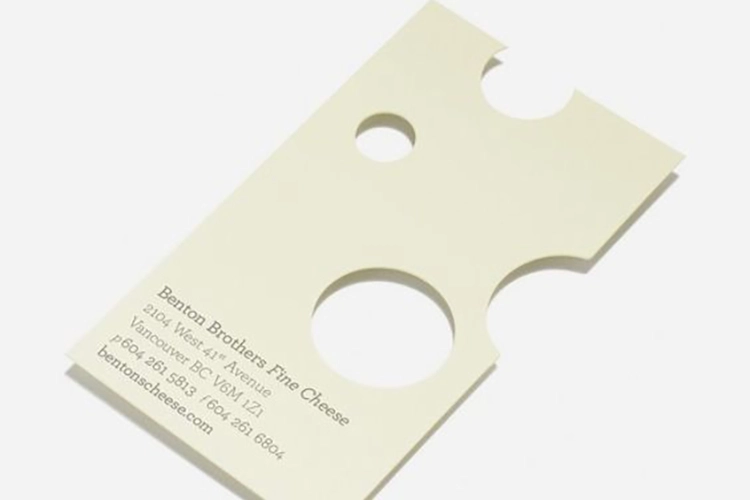 TOP 7 Best Business Card Design Ideas
Now, let's take a look at these ideas.
Minimalist Design
The keyword here is simplicity and elegance. If you want to brand yourself with a contemporary look, minimalist business cards are a good fit for you.
To achieve this concept, use a maximum of three colors to keep your designs simple and elegant. You can also opt for neutral colors like black, white, and grey. Stick with simple fonts and styles. Too many different fonts and styles can make your card appear crowded.
One or two simple logos and icons are ideal, but they must be relevant to your business.
The focus should be on essential information like your name, company name, contact information, and website.
Unique Shape
With custom die-cut cards, you can easily distinguish yourself from the competition. Recipients are far more likely to remember you with a custom-shaped card, rather than a traditional rectangular one. For example, you can create a bottle-like cad for your wine business or select a custom ready-made trim from our gallery. You can apply these shapes or trim to our free online templates.
Whatever your preferences are, you will find a shape that aligns with your style.
Textured Finish
Adding texture to your business card is another way to create a tactile experience for the recipient. The textured card can improve the card's grip making it easier to hold. For instance, our velvet business cards feel like a classic suede jacket. The velvet texture not only makes your card smooth but also scratch resistant and increases the life of your print.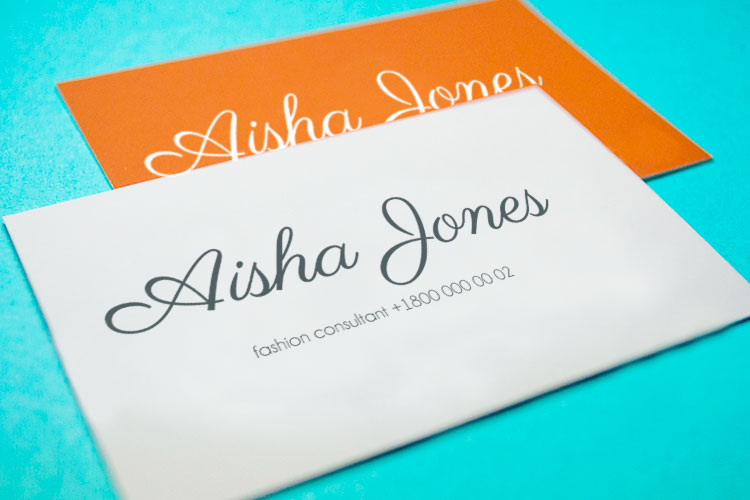 Typography
By using bold and unique typography, your business card can easily stand out. And when you choose a font size that is clear enough to read at a glance, you communicate professionalism and attention to detail.
Playful Business Card Designs
This is a great way to incorporate your brand personality and style into your business card design. You can communicate playful and fun vibes by using colors that are eye-catching. Be sure to use fonts that are playful and easy to read, like sans-serif fonts. If you need help, see our typeface guide for more information
QR code
Adding a QR code to your business card is one way to show your audience that you are contemporary and tech-savvy. And what's more, you encourage them to keep your card for a long time.
Be sure to make the QR code prominent by using bold colors. Your landing page needs to be optimized for mobile and tested to be sure it works properly.
So, a well-designed business card can make a huge impact on your brand and help you stand out from the competition.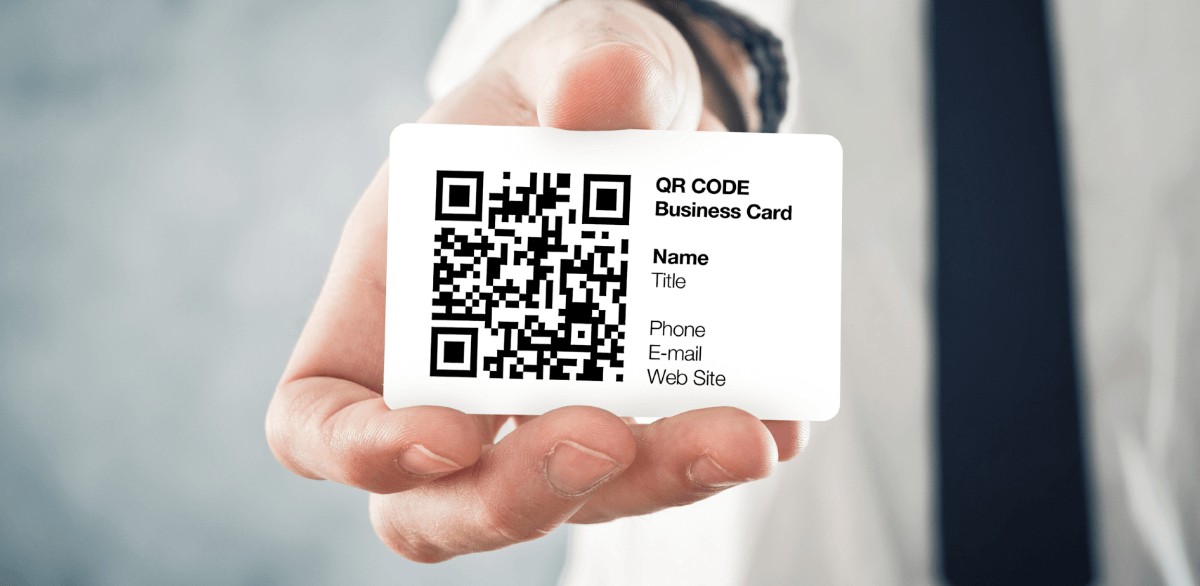 Conclusion: Elevate Your Brand with a Creative Business Card Design
By incorporating these top 7 best business card design ideas into your design, you elevate your card above the millions of other mediocre cards out there. However, whether you opt for a bold and colorful design or a minimalist and sleek layout, your business card should reflect your brand's identity and leave a lasting impression on those who receive it.