Are you looking for some invitation card design inspirations for your wedding? The invitation trends 2019 can give you clarity on the invitation card designs. The traditional designs are quite a common choice for many. But, have you ever considered personalized invitation printing?
Now, you can make the trendsetting stationery like stamps, invitations, RSVP cards, etc. unique. From customizing monograms and motifs to illustration, paper, and color palette, you can quickly inform your guests about the event in a unique way. Here are some of the hottest invitation trends 2019 has to offer you.
Envelope Liner for Destination Wedding
Are you planning a destination wedding to host nuptials in a fun way? Adding a local scenic view of the destination can be an excellent idea for a unique invitation. The envelope liner with a spectacular local reference printed can help your guests in a big way. For instance, the cactus printed on the envelope liner for a desert wedding invitation.
If you are looking for some colorful options for printing envelope liner, 4Over4.com can be your best bet. Our green printing technology and range of color, paper, and printing options make us one of the best choices for online invitation card maker.
Geometric Shapes for Invitation Trends 2019
You cannot play with the shape of the invitation envelope. It is vital to maintain the usual guidelines for posting to avoid further postal changes. But, what you can play with is the inserts. You can think of any shape and sizes you want for the supplements or choose from our range of printable invitation card stock.
Fill the inserts with your wedding theme color or anything that your heart desires. 4Over4 is the most reliable invitation maker online offering a range of printing options like thank you cards, velvet, folded, printed, or flat invitation.
Die-Cut Paper – Amazing Invitation Trends 2019
For entirely new invitation trends 2019, use the die-cut paper printing. It does not just give your wedding invitation a modern and trendy look; it is also a creative way to announce your wedding. Are you wondering how to make an invitation card online?
Whether a birthday party, baby shower or business party invitation design, customize the unique invitation templates or send us your specifications. Our talented team of professionals designs the card exactly you want.
Cootie Catcher Invitation Trends 2019
Have you ever thought about how would it be to treat the guests with some stories from the past? Print some pre-folded cootie catcher and tuck it inside the card invitations. You may get some of your party and ceremony detail printed on it. It is one of the best invitation trends 2019 has an offer for you.
Your Love Timeline Printed on Invitation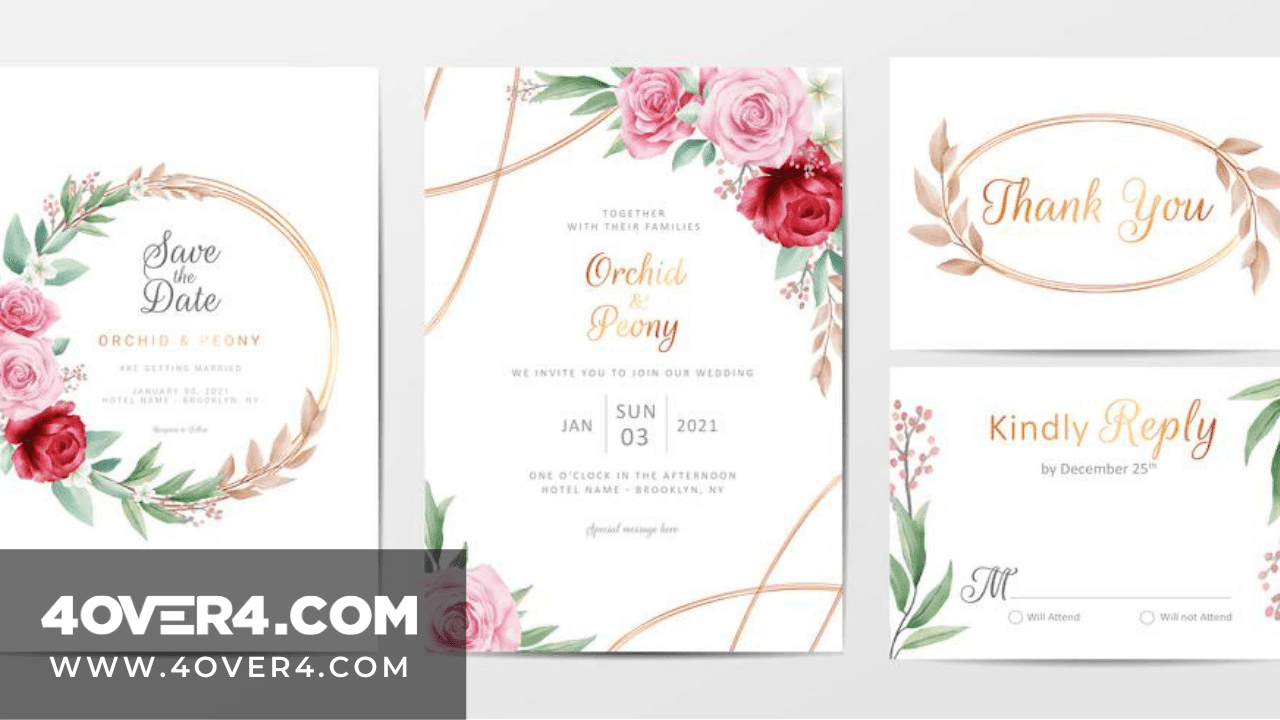 From the first meeting and dating days to kissing and proposing days, describing the essential dates on your invitation card can make it interesting for the guests. Create a love timeline to take your guests on the same path that brought the two of you together. Even for the baby shower or birthday invitation, follow the love timeline custom invitation trends 2019.
Save the Dates Passport Invitation Trends 2019
When you host a destination wedding, giving a 411 service to your guests for local restaurants, activities, and attractions is the best thing to do. It can be termed as their wedding passport to go well with the theme of the event. We can help you with all kinds of saving the date card printing.
Use of Wood or Other Material Invitation Trends 2019
Paper is a common material for invitation cards. Instead of paper, using some different content for printing your invitation like wood or leather can be a fantastic idea for printing. It will be a much-appreciated idea amongst your guests when you think out of the box.
Surprise your guests by following the invitation trends 2019 and thinking distinctively. 4Over4 offers a range of printing options on a variety of materials. Just place your order online and get the invitations delivered at your doorstep.
Print Invitations on Pennant Flags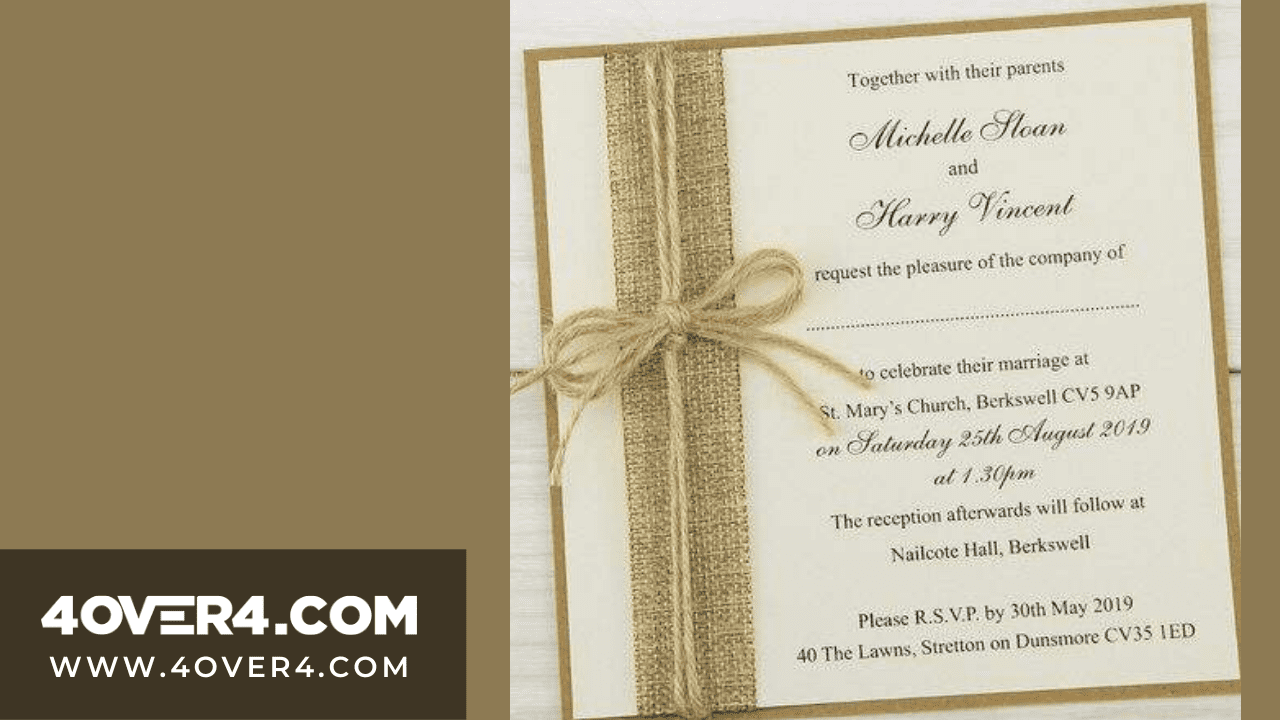 The colorful pennant flags add life and fun to your event invitations. Print wedding ceremony detail on different colored flags and your card is sure to steal the spotlight. How to write an invitation card is also an art that you must learn to design your invitation or customizing for print.
4Over4.com offers a range of font options to make your message more attractive and genuinely inviting.
Handkerchief Invitation Trends 2019
Nothing can be better than a handkerchief invitation for the vintage wedding plans. For all the happy tears, the handkerchief can be an ideal choice for invitation printing. It is also a particular way of creating invitations that can be used at a later date and reminisce about your fond memories.
Creativity with the Envelope Address
The envelope must be unique. You must make it stand out as it is the first thing that your guest will see. For the different events that you host, an RSVP card with the entire event and wedding venue detail altogether can make it look exceptional. Adding how excited you are with a fill-in thermometer symbol is one of its kind invitation trends 2019.
Calligraphy Invitation Trends 2019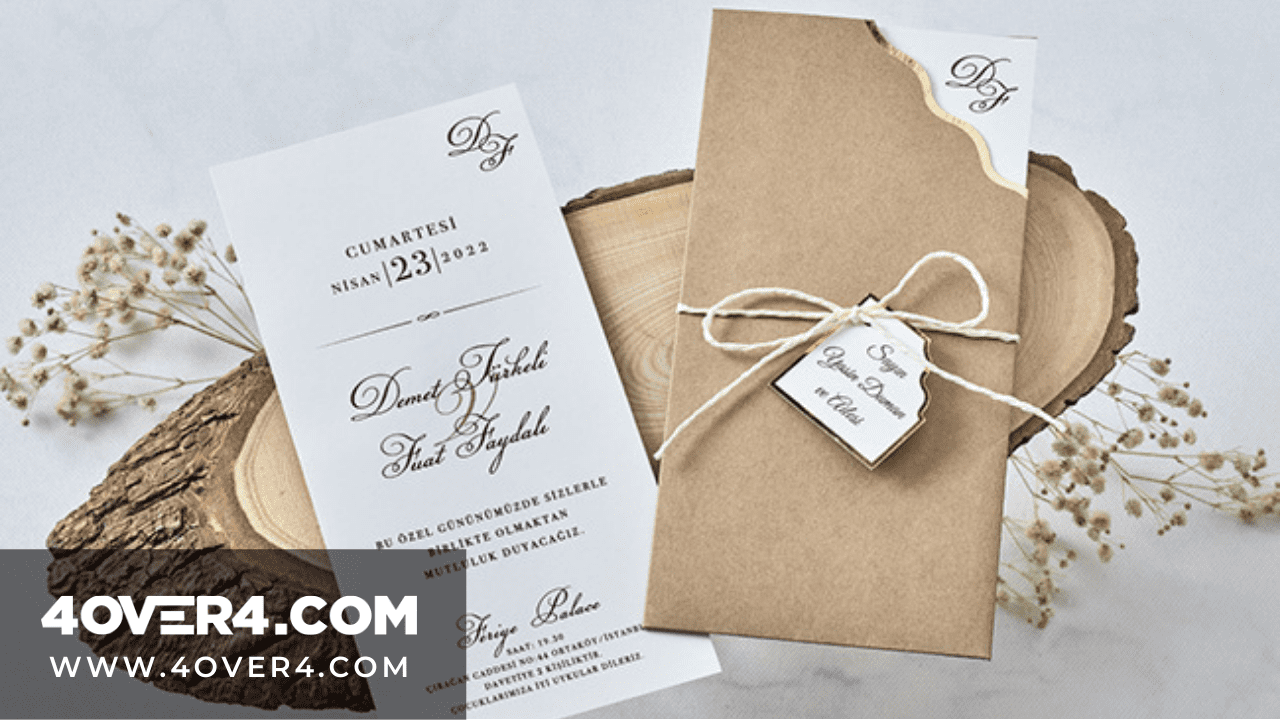 The calligraphy can give your invitation, a completely different look. Start playing with the invitation wordings and wedding fonts to get the best look that is ideal for your invitation card. The right calligraphy style and color can play a vital role in making your invitation card stand out. At 4Over4, you can come across a vast range of options to design your invitation outstandingly.
4Over4 – Your Perfect Choice for Invitation Printing
You must be thinking about how to make an invitation card online. Like all the styles of events and functions, the invitation trends 2019 is also changing and evolving constantly. Whatever your style is, modern, whimsical, classic, or rustic, you can stage for your event celebration with the newest trends in stationery designs.
Print from our vast range of invitation cards printing choices like velvet laminated, die-cuts, and more. Our customer service team supports and assists you in getting your invitation card printed and delivered at your doorstep.