Business cards have been around for so many years and are still in such high demand that there are 10 billion business cards printed in the US annually! (according to Statistic Brain) It's safe to say that they are one of the most common business networking tools today.
Why still now in the era of LinkedIn and business apps? Because they're still useful and give you and your business credibility.
Today, print technology allows modern designs to be translated into a business card format that go beyond a colored or black and white card. But the format has quite a history in the evolution of society. In fact, during the 15th century, China started using "visiting cards" as a self-promoting item. Leaving them to business owners, who would then decide if the card owner was someone worth meeting with.
Town Navigation Resources in the 1600s
King Louis XIV introduced the "trade card" to Europe in the 1600s. There were different size standards for men and women, and the cards were used for personal and business purposes. Service providers would usually include a map in the back of the card, so customers will easily find them.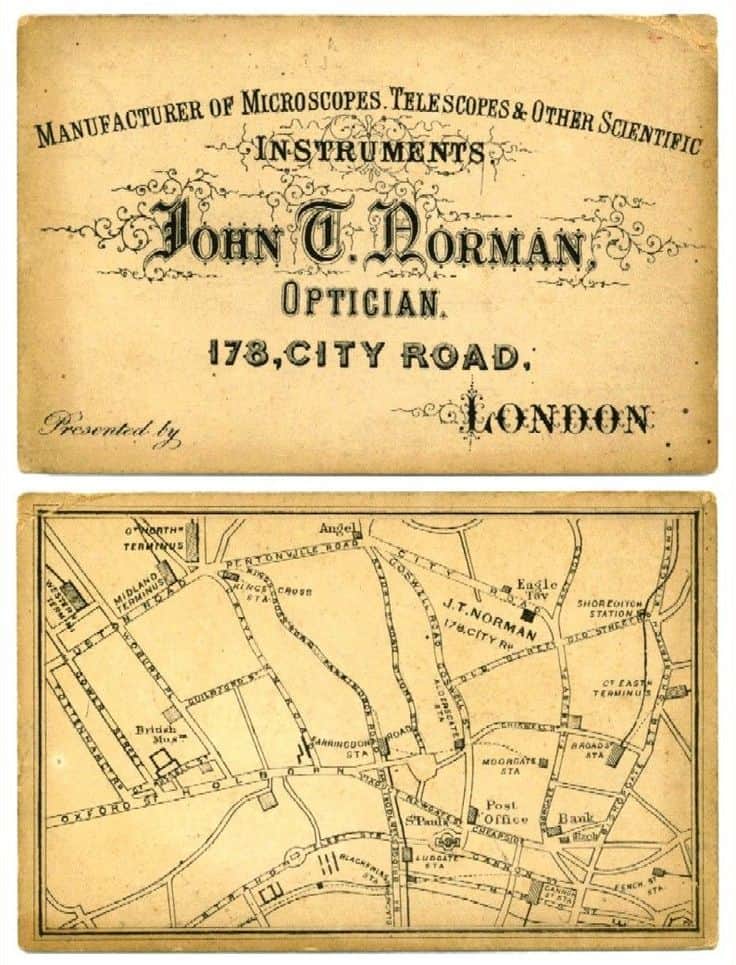 Posted on Pinterest.com by Kyndal M.
Print Signs of Gentlemen Manners
During the 17th and 18th centuries, gentlemen used to sent acquaintance cards if they wanted to talk to a lady. The interesting thing is that if there were more than one lady living there, an individual card would have to be sent to each of them. And it could not just be a copy of the original one. The way a gentleman folded the card sent a message to the recipient, for example, a folded top right meant "congratulations," while a folded bottom right meant "condolences."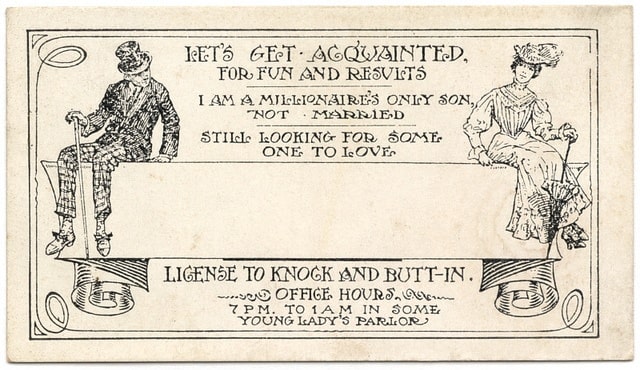 Posted on Pinterest.com by Wendy
Colorful Business Cards Arrived
As the 18th and 19th centuries progressed, a revolutionary invention changed the business card printing business. Lithography made color printing and more resistant cards possible. And thanks to letterpress printing, people started creating plastic and wooden cards.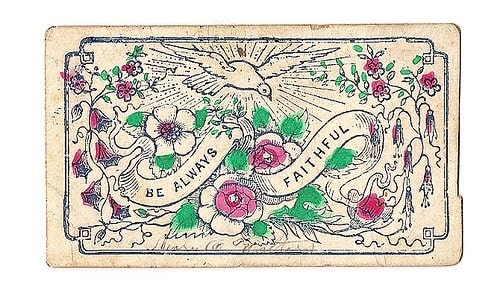 Posted on Pinterest.com by Lisa Havey
Society rules started to soften and anyone could give out a business card in an informal situation. However, some rules still applied, for instance, it was rude to fold another person's card in Japan. And it was unacceptable to give or receive a business card with your left hand in India. What all of the above have in common is that they centralized vital information: using maps, a special fold, adding color and design to highlight important data, the business card was a tool that allowed people to clearly convey a message with their personal or business information, vision and where to be found. The practicality of a business card paved the way for the modern one:
The Modern Day Business Card
Technology makes the most memorable and dramatic business cards possible. With such popularity business cards faces a common business foe - competition.
Today it's all about standing out.
Ordering business cards can be an exciting, creative, project. Color, light, movement, web integration, texture, 3D, anything can be incorporated into a business card format. The fact is, people use their cards to differentiate themselves from the rest and wow recipients with a great product.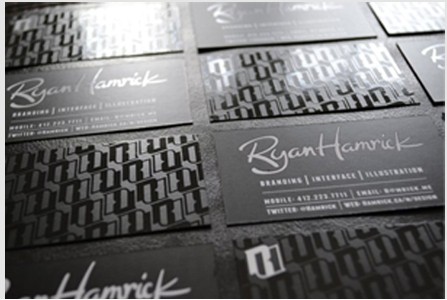 Knowing the importance of social media, people make sure to include their digital information on the card, rather than the kind of services they provide. Some even include a QR code to drive customers to a more comprehensive source of information, like the company website.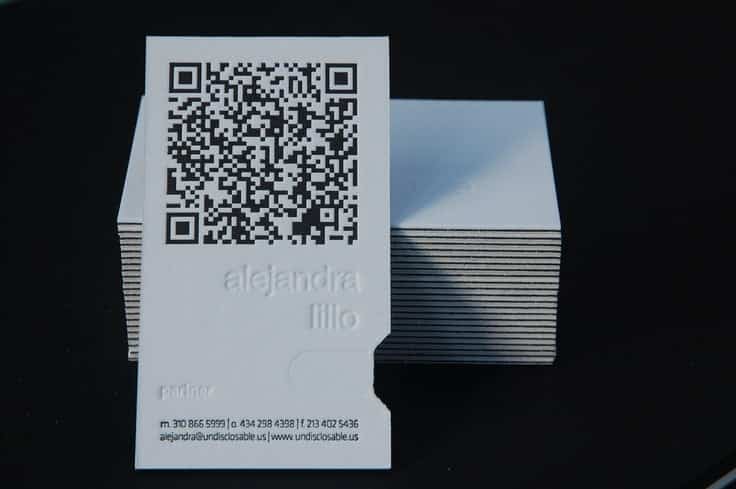 Posted on Pinterest by Alejandra Lilo
So when you get ready to order your next business cards, consider where they came from, get back to basics (include a map maybe?) and use the latest in printing technology to make sure your design stays ahead of the pack.
Try Spot UV, Wonderfoil, Silk Laminated, 3D Lenticular or Ultra-thick Papers and see what happens. Test them out, compare which one gets the most compliments and hand that one out.
Ready to start marketing yourself with a business card that really makes others remember you? Order your business cards now and visit 4OVER4.COM to take a look at different printing options we have available for you!