First impressions are vital for every business and, following the modern business card trends in 2019-20 is one of the best ways to make a stunning impression.
According to the Business Insider report, you don't get much time to shine. Within 7 seconds of seeing something or meeting someone, your potential client creates their impression. So, you get those seven seconds to make the heads turn.
It needs a special mention in the case of businesses. There are over 5,000 ads that people come across each day. To make your card stand out and garner attention from the viewers, knowing the trends plays a significant role.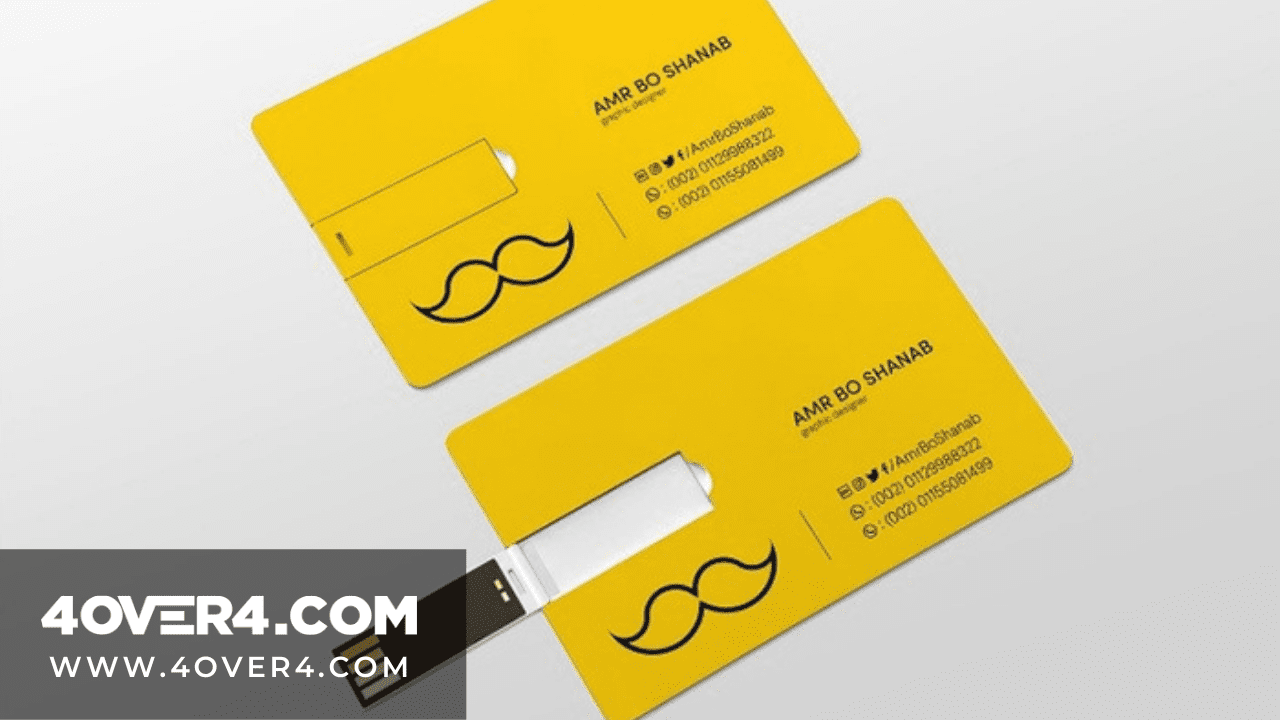 Business Card Trends to Keep Your Client's Attention
Studies reveal that 80% of these pieces of paper are thrown away within 7 days of receiving it. Nevertheless, the colored and creative business cards last ten times more than any standard business card. It means when you upgrade your business marketing materials from traditional to premium, the chances of getting thrown away greatly decreases.
It is essential to make your business card designs more than just an informational piece of paper. Business card ideas must be unique to draw the attention of the recipients and create a lasting impression. Let's learn more about the business card design trends that will dominate the present as well as the upcoming years.
Heavy Cardstock Business Card Trends
When you opt for heavy cardstock, your brand identity enhances, reflecting the substance and quality. The thicker cardstock also gives a high-quality premium finish that makes the modern card durable, unique, and exclusive in every way.
When the card is thick, you cannot fold or bend it quickly, and it remains in its original shape for a long time. It gives a fierce competition to the tattered business cards of your competitors. Several businesses are adopting the substantial cardstock option for reinforcing the brand image.
Business Card Trends Less is More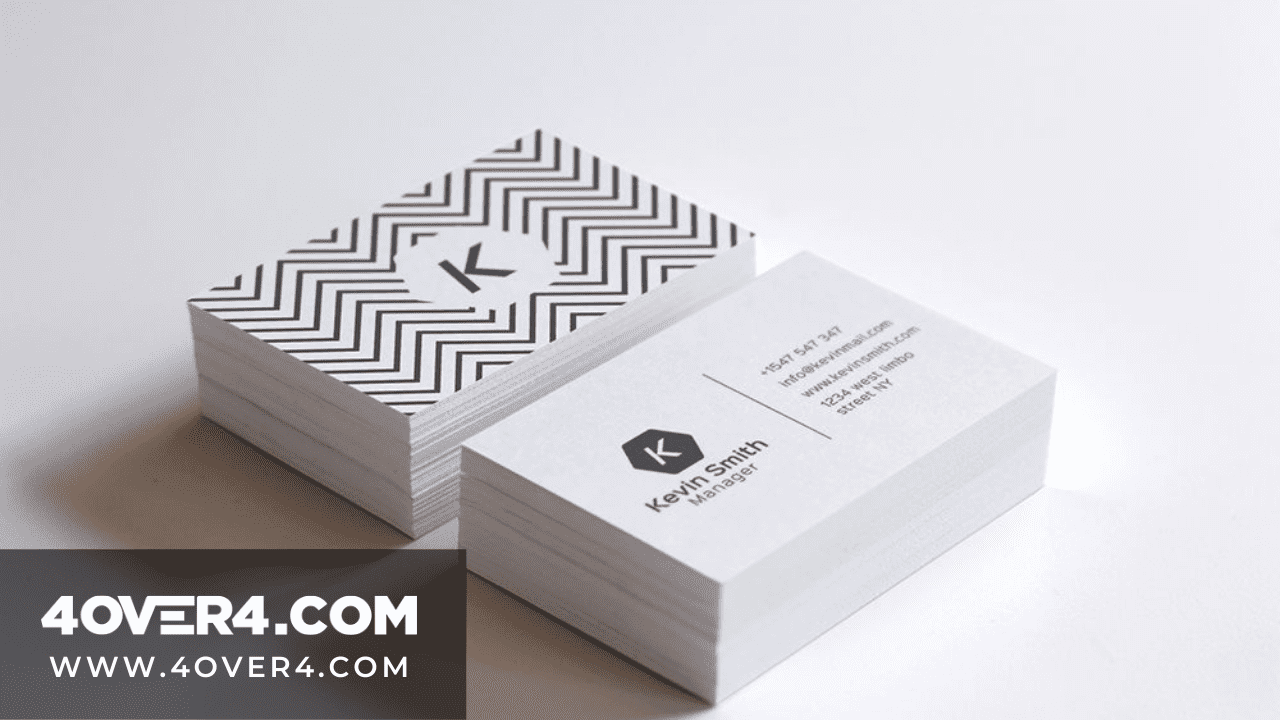 A common thought is that you must include every single detail to make your customers understand your message, but the modern business card design inspiration stresses on minimalism. It is crucial to make your customers know what you wish to convey, but it is not essential to fill it with unnecessary information.
When you confuse the customers with a puzzling business card, they are more likely to throw it away. A minimal business card design including only the essentials such as company name, contact information, phone number, social handles, website, and logo is enough to increase your brand visibility and get noticed amid your competitors.
Die-Cutting
Die-cutting is one of the essential trends that is ruling 2019 and will be popular in the years to come as well. When you shift the card ideas from a regular rectangular shape to creative business cards like die-cut design, it will always remain in your customer's memory.
This is the reason why several business owners are turning to square-shaped business cards and portrait layouts instead of regular shapes. The die-cut card trends reveal your brand creativity and peaks curiosity amongst your potential clients. It also provokes them to get involved with your brand.
An Interactive Design
How can you make your cards more engaging for your customers? Just like die-cut designs, interactive business cards also offer unlimited card ideas like a business card folding into an airplane or turning into a matchbox. You may also turn up into cutlery are some great ideas to use while designing your modern business card.
In the upcoming years, you can see the multi-purpose shape-shifting designs in card trends. The more creative you are, the more likely you are to stand out and be unique. If you have an interactive business card design that you may use for other useful purposes, the customers will think twice before throwing it away.
Bigger and Bolder Typography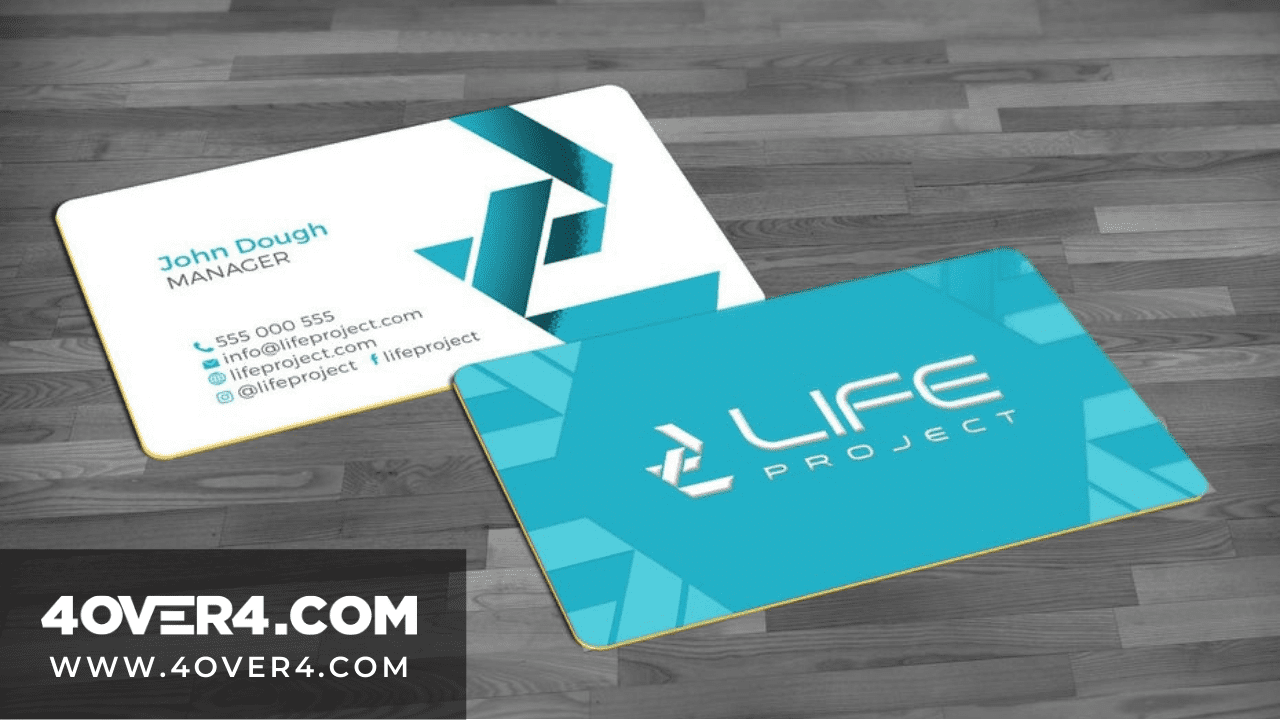 Black is the new trending color in business cards. While choosing your business card templates, opt for black business cards and bolder and bigger fonts. When you include more prominent and bolder text, it creates a subtle difference and helps potential clients remember your card over others that they may have received.
The bold and big typeface not only draws the attention of the recipients to the essential information but also helps in employee branding. For instance, creating different backdrops in visiting cards for the employees in each department can help with team distinction and development.
Textured Card Trends
A report states that the business cards market will witness remarkable growth by 2025. It will be useful to see how the printing industry comes up with something new each year. As per the predictions, the textured cards like the raised spot UV are something that you can look up to in order to get noticed.
The texture adds elegance to your card that makes it stand out. Rather than seeing, the texture or surface in the business card is more about feeling. Customizing the textures with your brand makes it visually more appealing and leave a more distinct memory with potential clients.
Painted Edges Cards
The white edges of the business cards have turned boring and monotonous. Painting the edges in bright colors is the recent continuing trend that will dominate the upcoming years. The eye-catching painted sides of the cards make it one of the most exclusive marketing materials that never goes unnoticed.
Just think of a situation where you have a business card with colored edges in between a pack of traditional white space edged business cards. The painted edges business card will stand out completely in the pack and also make the clients curious about the content on the card.
Smart Symbols and Puns in Business Card
If you are good at playing with words, the addition of intelligent symbols and puns is one of the best dominating trends in the year 2020. When you add some witty content in your visiting card, it helps in evoking the excitement of the potential customers and helps them take action.
Modern Business Card Trends in Print with 4OVER4.COM
Using these business card trends can help you save time and create great designs to market your brand easily. You can also get the unique 3D lenticular cards printed by arranging the printing process in the right order. At 4OVER4.COM, we offer a range of options when it comes to business card printing.
You just need to choose the business card template from our collection or send us your specifications and our team of experienced professionals takes care of the rest. You can also order your card sample to ensure the quality before placing the bulk order. Customize your cards as per the trends and create a unique identity for your brand!