Real estate is a face-to-face business that makes real estate business cards a convenient way to display contact info and connect with customers. Enhancing your personal brand doesn't always require a huge budget or bulk production. A unique business card design is enough to make your clients recall you easily. For both buying and selling properties, people connect with scores of realtors and collect their business cards. Have you ever thought about how to stand out in the crowd of other realtors?
4OVER4.COM offers unique business card designs and finishes that pave the way to your brand's success. Check out some of the real estate business card ideas and create a distinctive space for your brand.
Real Estate Business Cards Roof Inspiration
Can you think of a home without a roof? The roof is the heart of any property. It is a protection from harsh weather elements and definitely the oldest symbol of a comfortable home.
Many realtors use the roof symbol to create their brand logo for printing real estate business cards. You need to decide what your audiences like. With 4OVER4.COM, you can find not only something that can bring a sense of contentment and stability, like the roofs, but also something that can leave your clients in awe of the design and exclusivity.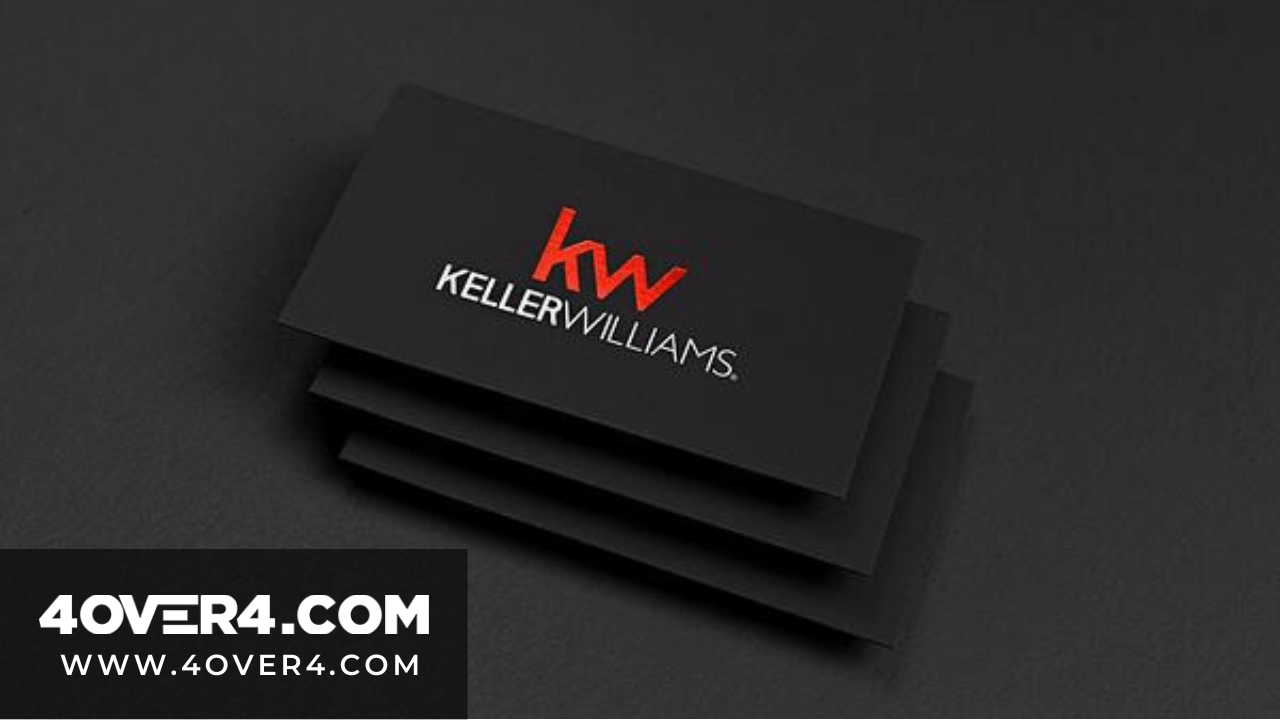 Real Estate Business Cards Cityscape Inspiration
What is so common about the realtors and the cityscapes? Both remain awake throughout the entire day. If you are a city real estate agent, your business card must reflect the excitement and modernism of city life.
It must be minimal yet bold. Skyline real estate business cards look great on both landscape and portrait business card designs.
If you wish to opt for something unique away from a standard business card, 4OVER4.COM's silk laminated business cards can be a great choice to add a unique texture. It gives you versatile as well as creative freedom to choose the right design and get it printed at an affordable rate.
Real Estate Business Cards Location Idea
Before designing real estate business cards, it is important to consider the product you are selling. For instance, it is not just about the kind of properties you are selling; the location is of prime importance too. Where are you selling, where is the location of the property, etc. are some of the questions that are equally vital.
Whether you are a small agent with your work area covering just 2–3 neighborhoods or a big realtor with work coverage of the entire city or maybe the entire nation, you must highlight the uniqueness of your area. Your real estate business cards' logo must explain what makes your properties special.
When you print your real estate business cards with 4OVER4.COM, you can personalize your business cards just by filling out a form with your specifications. You may also get other products like frame signs or flex frames to customize your other events, such as open houses.
Real Estate Business Cards Show the Property Idea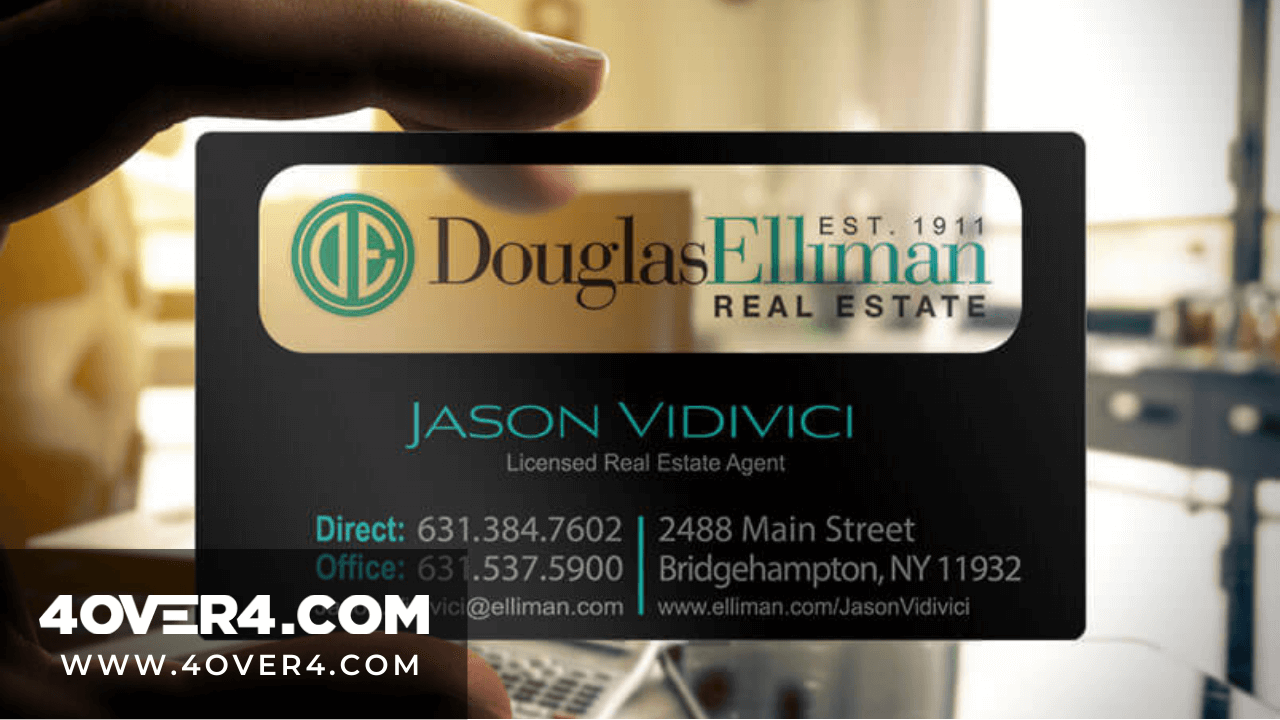 Selling a property involves a lot of elements, but one of the simplest is showing the property to the customer. The real estate business cards are somewhat similar. Are you specialized in commercial complexes, apartment buildings, or homes? Your business card design shows the kind of realtor you are. If you deal with some unusual real estate category, showing it off in the business card design photo print can be quite helpful.
4OVER4.COM offers real estate business cards printed with a range of papers and finishes. You may opt for the one that is most suitable for you. From synthetic plastic-paper finishes to white ink printing, linens, uncoated cardstocks, and eco-friendly papers, you can get them all with us.
Real Estate Business Cards Abstract Idea
When you search for business card ideas for realtors without any particular category of business, the abstract ones are the most popular. If your agency involves various aspects of real estate, you can opt for more general real estate business cards. With an abstract card, you can be different yet maintain the identity of your brand consistently.
You can opt for a freehand sketch of a house or skyscraper and add a unique tagline to make your business card stand out. This way, you can retain the dynamism of an abstract business card. When you print online with 4OVER4.COM, you can ensure quality delivered to your doorstep.
Real Estate Business Cards Using Business Name Logo Idea
How can you make your clients remember your business name? When you turn your business name into a logo itself on real estate business cards, it becomes easier for the clients to remember you. It is also known as a word mark. How is a word mark a unique way to help people remember your brand? Even when the client is not holding your business card, they remember you because of the highlighted company name logo that gets inked on their mind by seeing the card just once.
For instance, if one of your old client's friends or relatives is looking for a property, it is more likely for them to recommend you over someone else. 4OVER4.COM offers many unique options for you to make your real estate business cards completely exclusive. When you use your business name as the logo, you can keep it simple yet classy. For an upscale business card, this is a great option.
Real Estate Business Cards with Personal Touch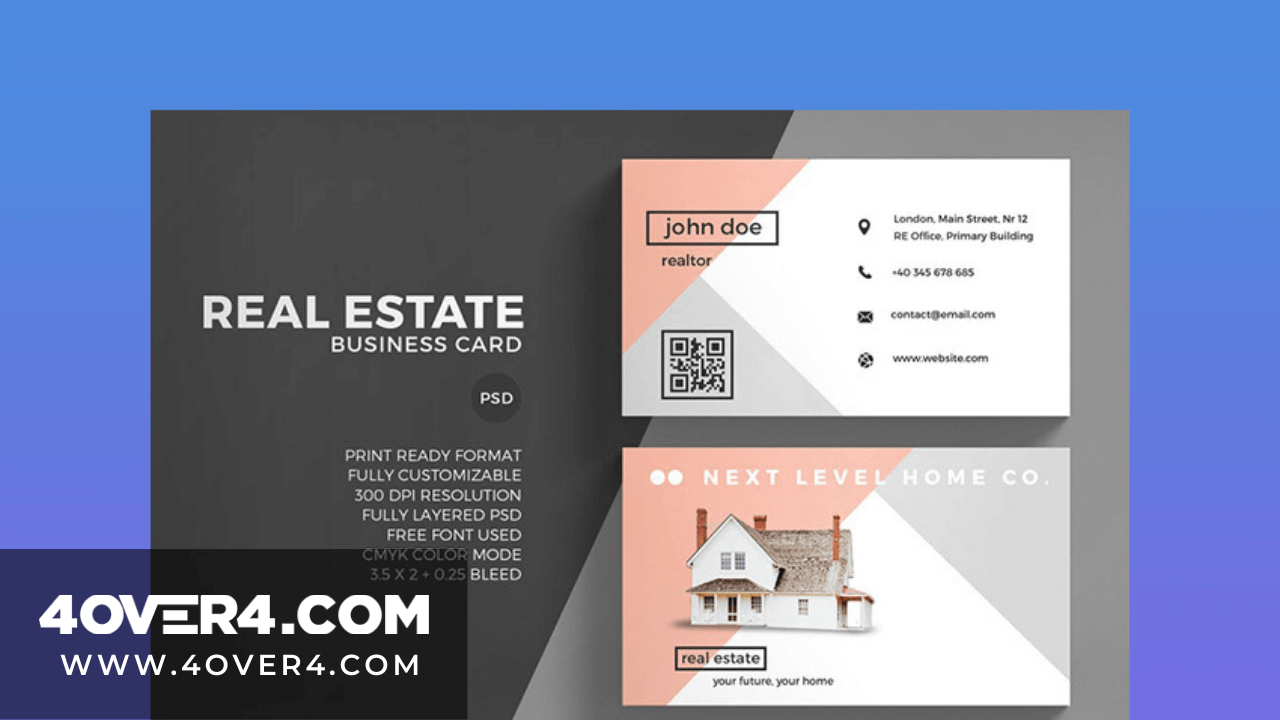 Making eye contact while talking is a great way to build a sense of trust and dependability. But, it is not always possible for you to be present in front of your clients. Having your photo printed on the business cards creates that sense of trust when you hand it over to the client. It makes them remember you instantly.
The picture on real estate business cards creates a human touch. There are many realtors in the market. A photo identity helps your client to recognize you easily. We can help you to get a photo-printed business card and get it delivered within 5-7 working days.
4Over4 Lets You Carry Your Brand in the Pocket
As a realtor or real estate agent, it is quite natural that you would want your brand name all around. When you opt for any of the business card ideas for realtors mentioned above, you can make your real estate business cards unique as well as the most noticed ones when placed in the crowd.
You can find a range of designs and ideas on 4OVER4.COM. It is the best comprehensive site for all your printing requirements. To create your creative business card, we offer design templates, different card stocks, eye-catching finishes, design inspiration, die-cut opportunities, and a multitude of printing techniques.
Whether direct mail postcards and direct mail brochures or standee, booklets, catalogs, mugs, and real estate business cards, we print it all for you. Are you wondering how to go about it? Forget all your worries and choose from the designs available online, order one of our free sample packs, or fill out the form for a custom order to get something unique and out of the box.