Many customers are skeptical about the convenience of online print services when ordering business cards. Often, these platforms are pricey, with unpredictable delivery and, sometimes, low-quality finish.
But what if there was an online platform for accessing professional-looking business card templates, modifying these templates, and ordering high-quality prints at low cost and fast delivery? Well, there is.
Top Online Print Services: A Comparison Guide
Of course, some print services like Vistaprint, GotPrint, and MOO offer quality business card printing. However, these services cost substantially more and may experience drawbacks with shipping time and options. Consider these common downsides:

| | | | |
| --- | --- | --- | --- |
| | Shipping | Template | Cost |
| VistaPrint | Shipping is slow, with the fastest option requiring around three days to arrive. | — | — |
| GotPrint | The standard turnaround takes longer, but you can pay more to expedite your order. | Some print items have just a few design templates. | — |
| MOO | — | — | Higher prices for print products. |
These are some examples of top print services companies, but 4OVER4 aims to solve the challenges of cost, turnaround time, and design template availability. The rest of the article talks about our unique offering.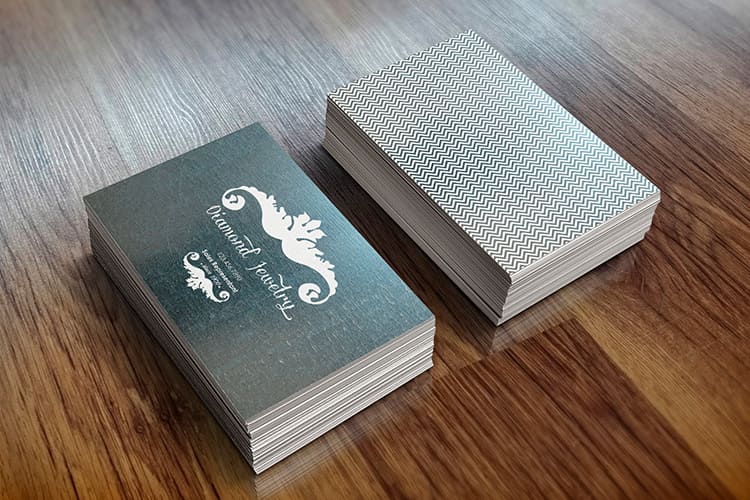 Customization Made Easy: Design Tools for Non-Designers
Our free business card maker tool allows you access to thousands of expertly done templates for various industries. Whether you sell physical products or render online services, you can find a template for your needs. Also, you can access free design assets, like fonts, icons, and images.
Simply edit the template and import your logo or custom designs to personalize your design. The interface allows you to drag and drop elements to their position. It's like Canva but completely free. Afterward, you can order printing online. This feature enables brands to sidestep hefty design costs and influence their branding more directly.
Bulk Ordering: Saving Time and Money on Large Quantities
4OVER4 supports bulk and minimum orders. For example, you can order just 100 pieces of the Standard business cards. Or you can order up to 100,000 copies. Bulk orders can save money since individual cards cost less. Also, you can avoid recurring shipping cost and delay due to reordering.
While our prints are affordable, we do not cut corners on the quality. As a result, you can get the best quality business cards without leaving a hole in your pocket.
Shipping and Turnaround: Getting Your Cards on Schedule
You get your business cards when you need them by ordering on 4OVER4. We offer same-day printing service, so you don't experience delays. However, this swift printing is only available for some business card products. Other products may require around 3 - 5 days, depending on the complexity of the design.
Further, you can choose a next-day air shipment to hasten your order. Alternatively, you can pick up your order to save cost. You can track orders on our online interface and know when to expect your prints.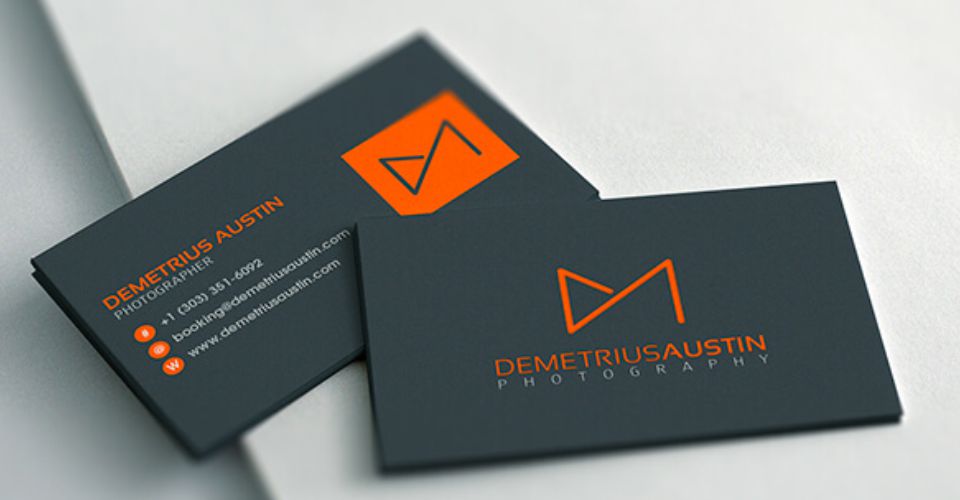 Customer Showcase: Real-Life Examples of Stunning Business Cards
Regarding our services, a company's marketing executive reported that the interface is easy to use and that she received regular updates about her order status. Finally, the printing and shipping were swift, and the product was high-quality.
The above review is just one of the many positive appraisals from our customers. We take pride in producing durable, eye-catching business cards that satisfy your needs.
Another satisfied client noted that they did not bother with other online print services after ordering on 4OVER4 for the first time.
We'd love to hear your success story. You can order business cards today.
In conclusion
Several print services companies allow customers to order business card prints online. But unfortunately, the clients are beset by high costs, delayed printing and shipping, and limited design options. However, businesses can avoid these roadblocks by ordering on 4OVER4.COM.
Start elevating your marketing with unique business card products like Wood, Metal, Plastic, or Die-cut designs.