Business cards are no longer just white paper and black text. Standard business cards with a modern twist can attract attention, make a statement, and represent your entire business on a 3.5" by 2" piece of card stock. Today, there are even plastic business cards that are transparent and virtually indestructible. Business card printing options have a variety of options to customize your calling card so that you can make sure your card stays at the top of the pile. One way is to utilize the extra real estate on the back of your business cards.
What Should You Include on a Business Card?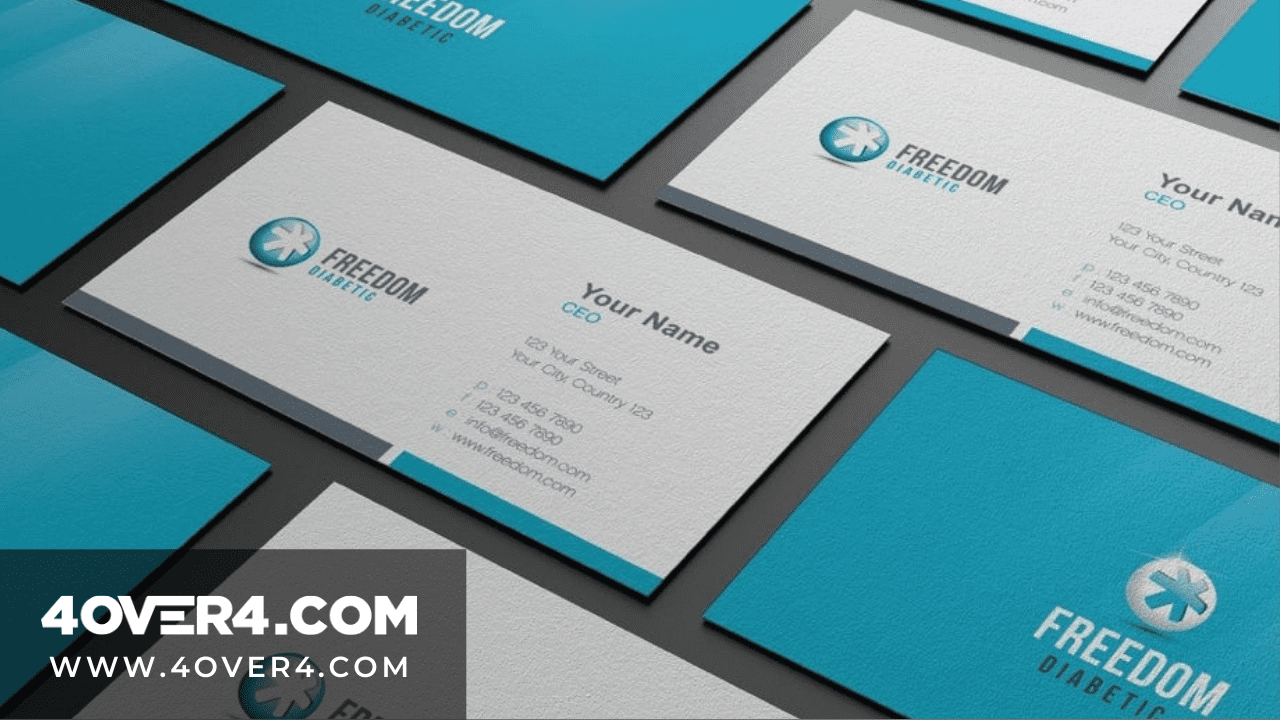 Source Your business card is how people remember you and have the information to contact your business. So, the first thing you need is your name – first and last – along with your job title and use the back of your business cards as well. You'll also want to include a phone number and email. Be sure to include your address if your business has a physical location. If you have an online business or work from home, you may want to exclude it from the card complete. Instead, make sure to have a comprehensive "About Us" page on your website. Additionally, it's not recommended to pass out your home address on a business card.
Are Double-Sided Business Cards a Good Idea?
Double-sided business cards back, back of card take advantage of all available space. You can double the amount of information on your card, or space it out, so it is easier to read. Using the business card can also give you another opportunity to enhance your brand. For example, you can use one side to write all the important information, and the other side to showcase your business.
What Kind of Finish Should You Use at the Back of Your Business Cards?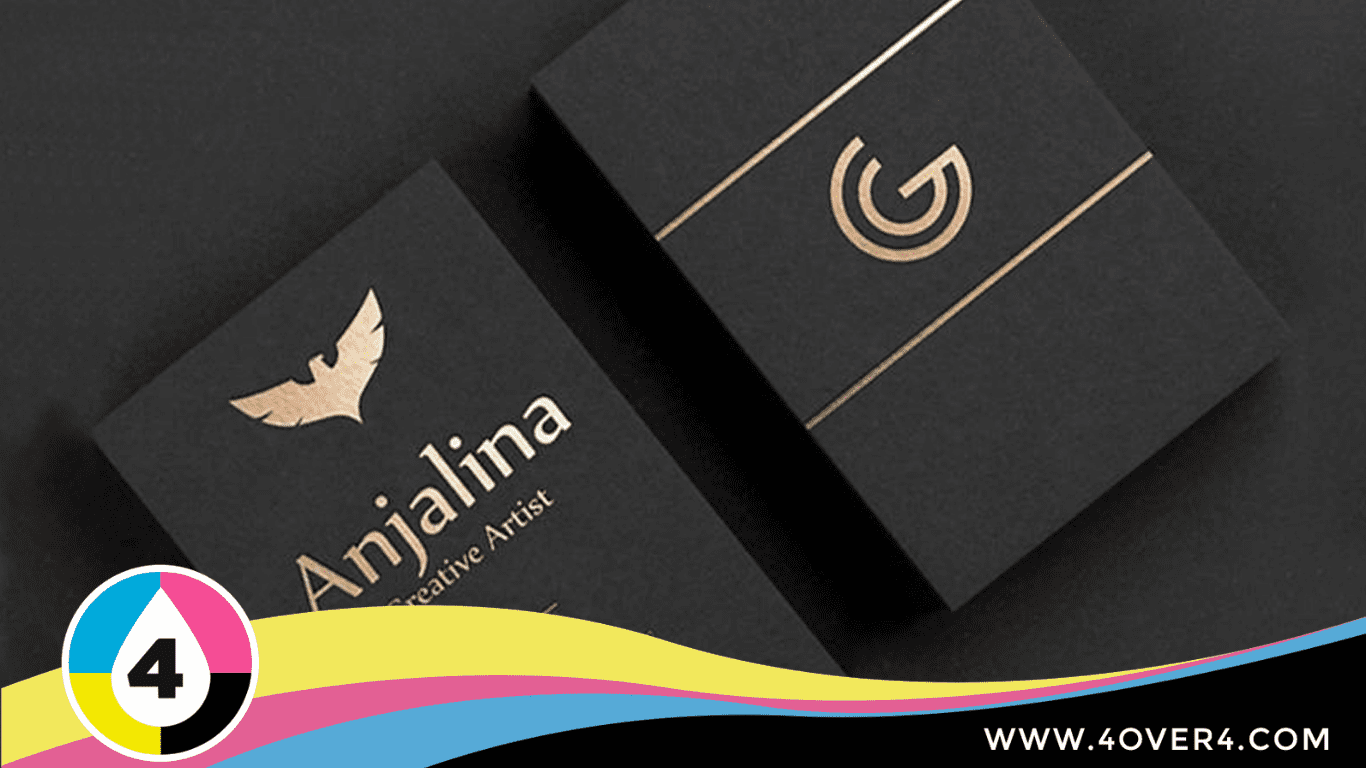 Black business card with golden logo at the back Many people like to write on the back of your business cards. Especially after a networking event, you can write down notes of who you met and what you talked about. After all, you should only exchange business cards after you've had a meaningful conversation with the person. This authentic connection is the basis for additional networking and communication after the initial meeting. There are many different finishes to choose from. A glossy finish is best for detailed images with a lot of colors but ink can easily smudge if you try to write on it. On the other hand, a matte finish is better to reveal texture, more legible, and better to write on. So, if you intend to write on the back of your card, choose a matte finish. If you want to use the back of your business cards to showcase your business with images and design, you can choose matte or glossy, depending on your company's brand image.
Add QR Code at Back of Your Business Cards to Get Interactive
Another way to utilize the back of your business cards is to include a QR code. A QR code eliminates the need for your customers to type out long URLs by hand. Instead, cardholders just need to scan the QR code using their smartphone to pull up the intended URL. Your URL can link to anything, such as your homepage, a video about your company, or a landing page that the user can enter their email to join your mailing list. Be sure to preface what the QR code leads to with a few words.
Get Social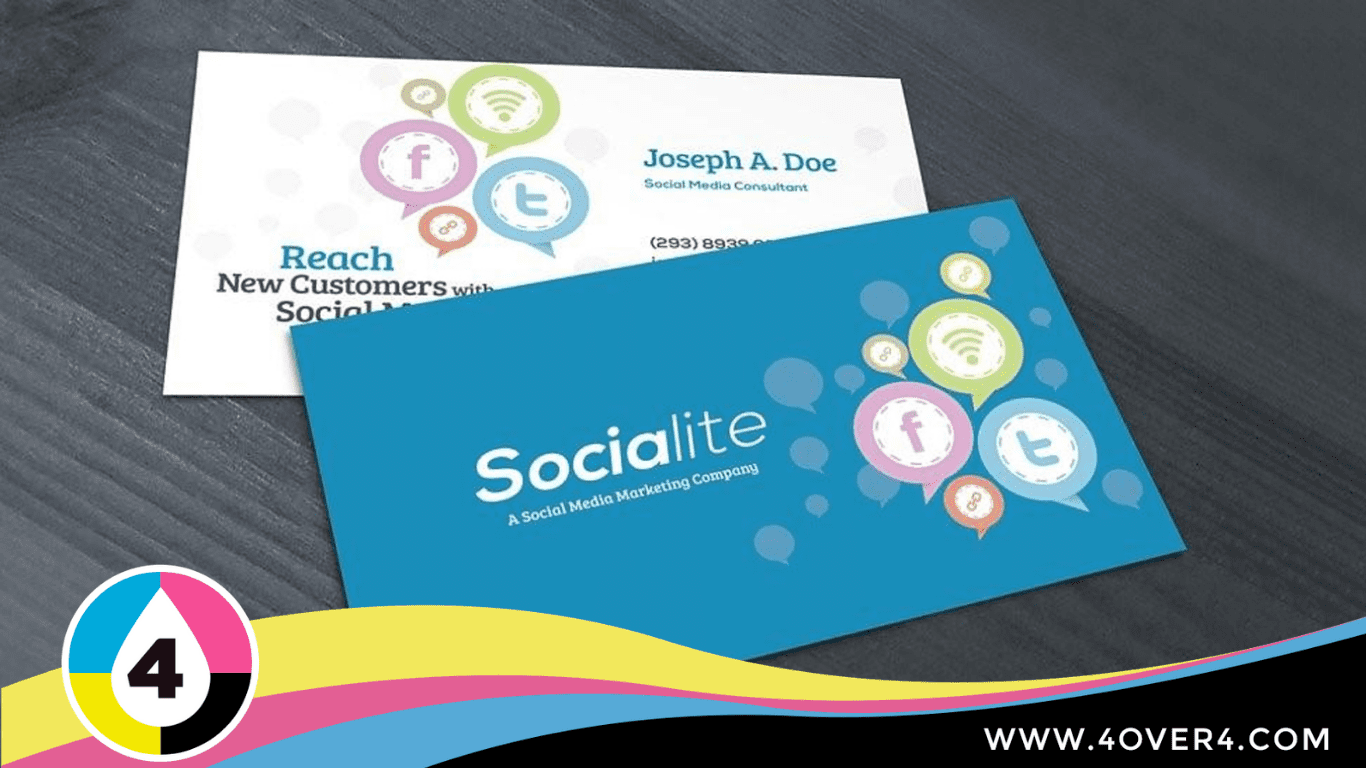 Blue color visiting card back with socials More and more businesses are getting social. They are able to connect with customers on different social media platforms, such as Facebook, Instagram, and Twitter. Marketing expert Dr. Jeffrey Lang found that buyers were more inclined to make a purchase if a company contacts the potential customer a minimum of seven times within 18 months. Social media is a type of contact that builds familiarity and trust. One way to contribute to the sales process is to include all your social media handles on the visiting card back. Potential customers will be able to follow you and keep updated with your company.
Get Inspired
The back of your free business card template is a great opportunity to define who you are. Many companies add a tagline, their unique selling point, or an inspirational quote that resonates with their brand voice. For example, an interior designer may write, "Your white space has infinite possibilities."
Get Creative with Back of Your Business Cards
Many entrepreneurs treat the back of their visiting cards like their portfolio. Those in the visual arts field may showcase their photography, graphic design skills, and illustrations. Other businesses may incorporate a bold pattern or a colored background that is in line with their business card design. You can also take an artistic photo that shows an example of what your company can create. For instance, if you may use a photo of a cake you just decorated or an image of your restaurant's interior.
Get Marketing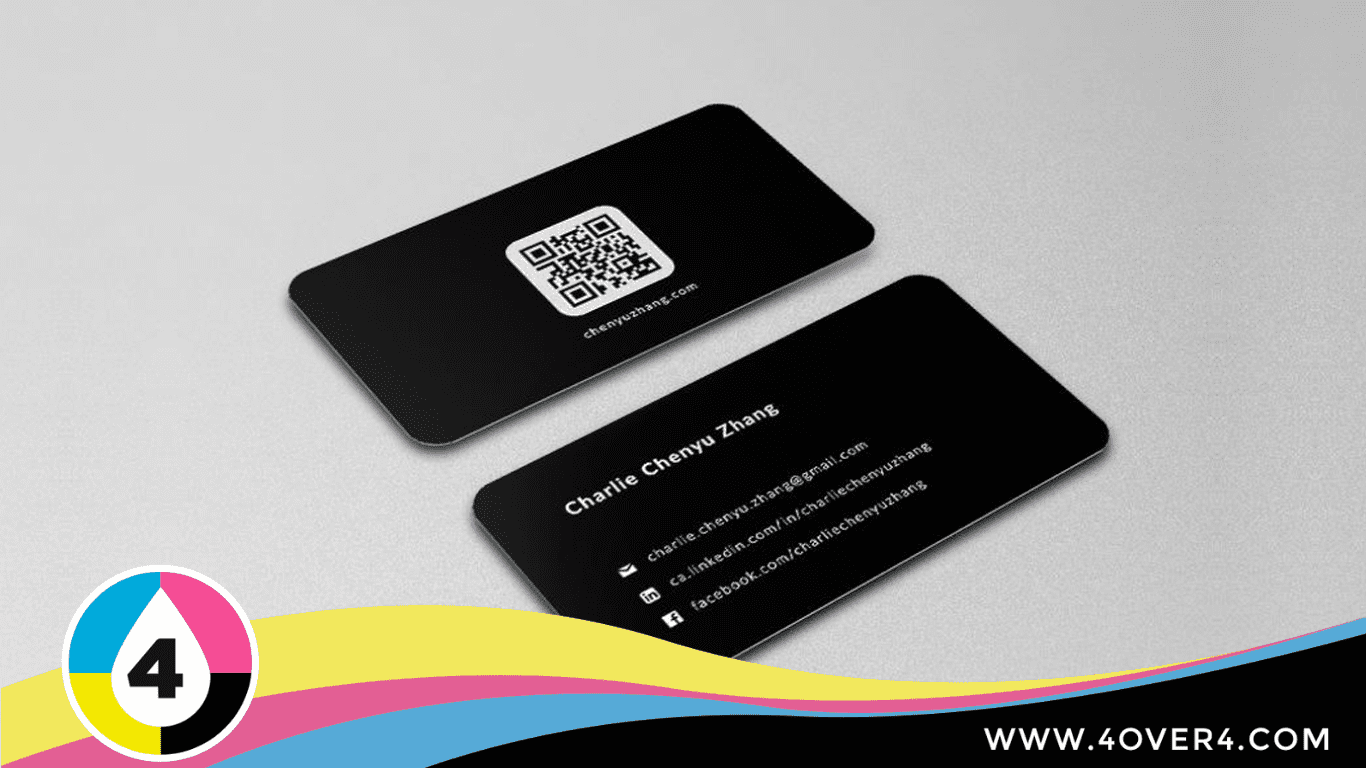 Black color card back with QR code Printing on the back of your business cards template will maximize your marketing real estate. You can include contact information, an interesting statistic or hook that will convince customers to look you up or go to a landing page via a QR code. For example, an accounting business may say, "Learn the top 5 accounting mistakes that small businesses make" with an accompanying QR code that links to the business' blog article. Alternatively, you can offer a discount that is too good to pass up. Including a special offer or discount is a great way to entice customers to shop on your website or see you in person. If you are an online business, you may need to include a one-time welcome discount code underneath the offer.
Last Thoughts for the Back of Your Business Cards
Your business card ideas is a representation of who you are and your business. Whether you choose custom vs. standard business cards, they should always look professional and be in pristine condition when you hand them out. Single-sided cards are a great option if you are on a budget. Double-sided professional business cards increase your marketing space and can also leave a lasting impression so, always try to use the back of your business cards as well. 4OVER4 printing service offers a variety of high-quality creative business cards, premium ultra thick options, as well as specialty eye-catching cards that can set your business apart. Contact our dedicated customer service team to learn more.