It isn't always clear if you're soliciting when leaving a business card with a prospect. Yet, such soliciting can result in a fine or hamper your brand's reputation.
So when is leaving a business card soliciting? What are other effective card-sharing strategies? We will explore that here.
The Dos and Don'ts of Business Card Soliciting
If you are using business cards as a way to promote your products or services, here are some dos to keep in mind:
Be clear: Tell the recipient what you do and how you can help them. You should use simple language and avoid jargon or unfamiliar technical terms.
Target the right audience: Not everyone will be interested in your product and services. But proper research will help you reach those likely to benefit from your offer. See our article on where to leave business cards.
Be polite and respectful: Speak politely and respect people's time and attention when handing out your business cards. Also, respect their decision to accept or decline your request.
Follow up: If you receive a business card in return, ensure to follow up with them on time. This attitude can help to create valuable business partnerships or relationships.
Be creative: Creative designs, such as Die-cut, Diamond Glitter, or Painted Edge cards, help to reveal your attention to detail and professionalism. A bit of novelty and creativity will help your campaign.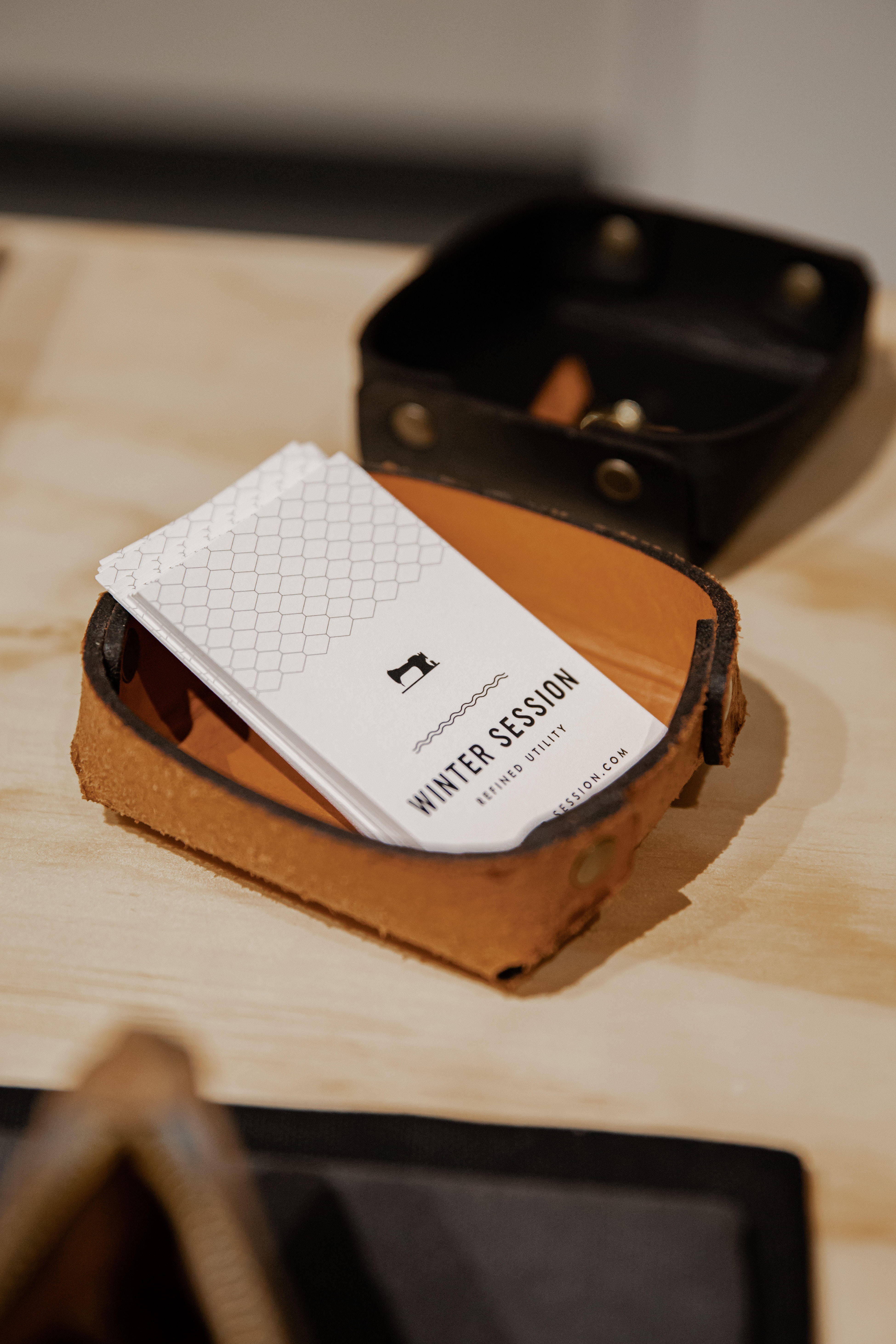 Conversely, you should avoid the following don'ts:
Being pushy: Avoid being too aggressive or pushy when handing out your card. A salesy approach creates an undesirable first impression. Instead, politely ask if they would like to take your card.
Giving out your card to everyone: You should not give your card to people who are not interested in your offer. Adequate planning will help you identify areas where you're more likely to meet your target market.
Relying solely on business cards: Instead, you should use other marketing and networking strategies that we'd later discuss to reach your target audience.
Being dishonest: Be honest and transparent about what you do and how you can help the recipient. Making false claims or promises may get you attention but damage your reputation in the long run.
But is leaving a business card soliciting?
Is Leaving A Business Card Soliciting?
According to Merriam-Webster, you solicit when trying to obtain something by making urgent requests. Leaving a business card can be a form of soliciting that's appropriate in many contexts.
For example, business cards help you exchange contact information with someone you met at a networking event. So it's not soliciting when exchanging cards in this setting. However, leaving a business card intending to promote your products or services can be considered soliciting.
Some laws prevent soliciting on government buildings or may require you to have the property owner's permission at least. So first, ask for permission if you are unsure whether leaving your card could be perceived as soliciting.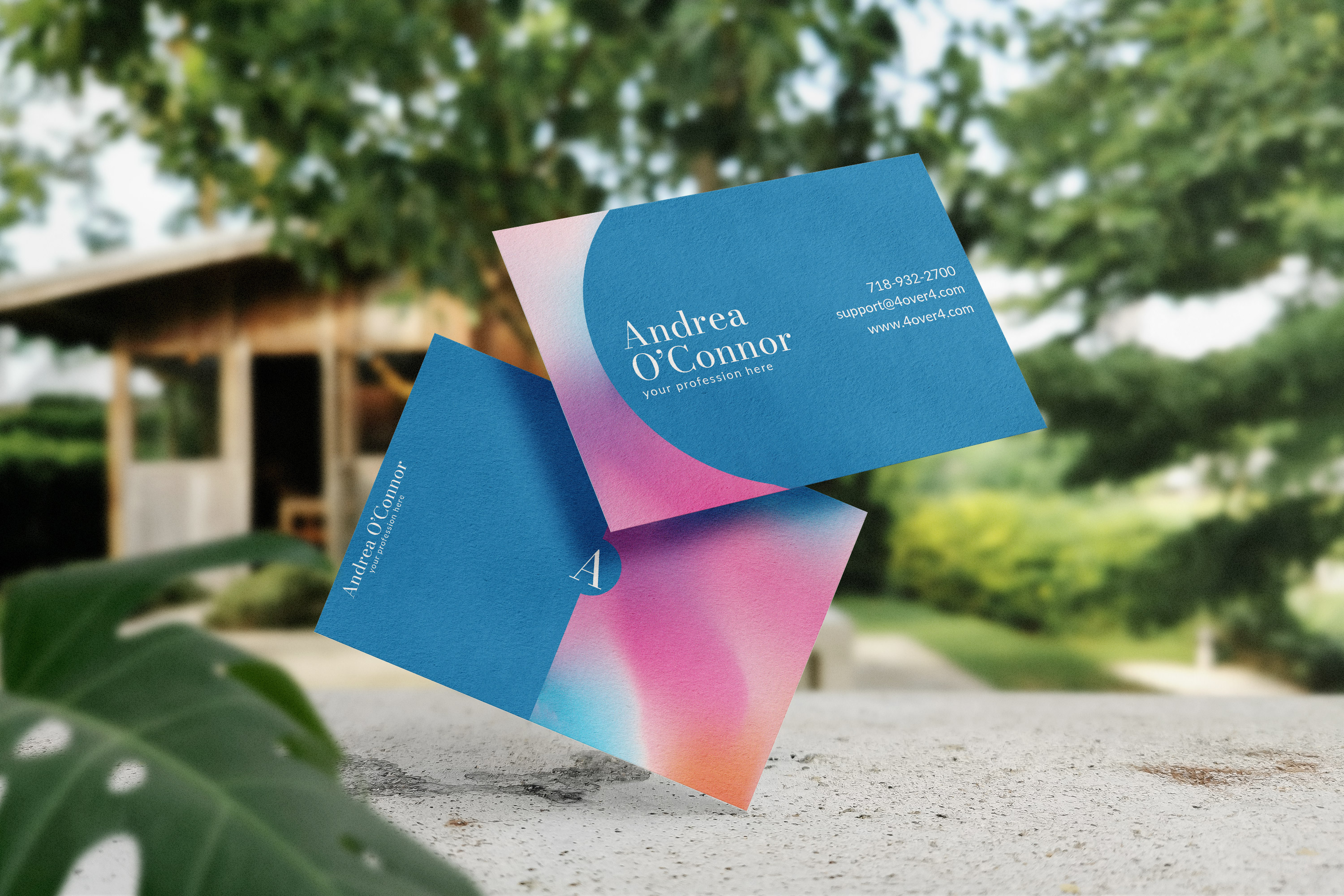 Strategies That Work
Still, you can utilize the following strategies to promote your business without worrying about legal consequences:
Attend trade shows and networking events: These events allow you to meet potential clients and hand out your business card. Still, you must target events relevant to your industry or niche.
Offer a referral incentive: Incentives encourage current clients to refer your business for a discount or free service in return. If you have such a reward program, give clients extra business cards they can share with their network.
Use direct mail: Attach your cards to a direct mail campaign to nudge prospects to contact you.
Partner with other businesses: Partner with a complementary business to cross-promote each other's products or services. The two businesses can exchange cards for sharing in offices or stores.
Conclusion
So is leaving a business card soliciting? Yes. Still, it helps to target the right audience, use clear messaging, and be creative with your marketing.
4OVER4 offers several customization options to help you create a unique and noteworthy card design. First, browse our catalog of business card designs, then make a pick to order printed cards online.