Print marketing is a very important resource for Real Estate companies and agents. Creative materials allow them to brand their image and attract more prospective customers. In this era of digital frenzy and need for local exposure, Real Estate print marketing offers a world of creative opportunities, from the traditional yard signs to large-scale billboards.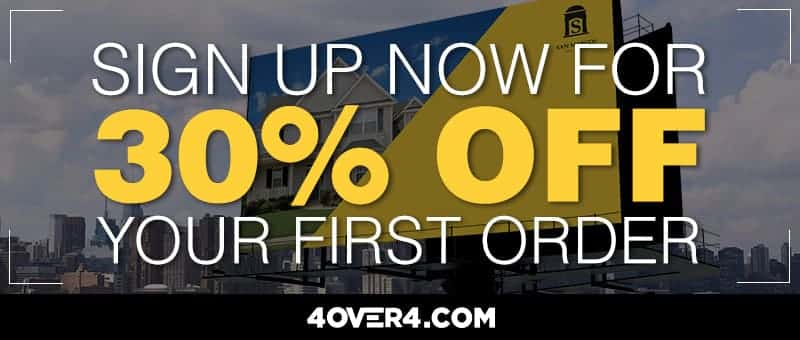 If you can take advantage of the extraordinary potential of print marketing materials including cleverly-designed real estate corporate kits, you can quickly become the go-to agent for your market.
Real Estate Print Marketing: Back to the Basics
We've compiled a shortlist of secrets to designing the ultimate Real Estate corporate kit including business cards, newsletters, brochures and flyers from the pros. Here's a look: #1 Make a Lasting First Impression With Custom Business Cards Although there is a myriad of business cards to choose from, it is important that you go with the option that best describes you as a professional real estate agent and the brand you represent, for that matter. If you like traditional, you can't go wrong with the 90x55mm in classic white or ivory business card.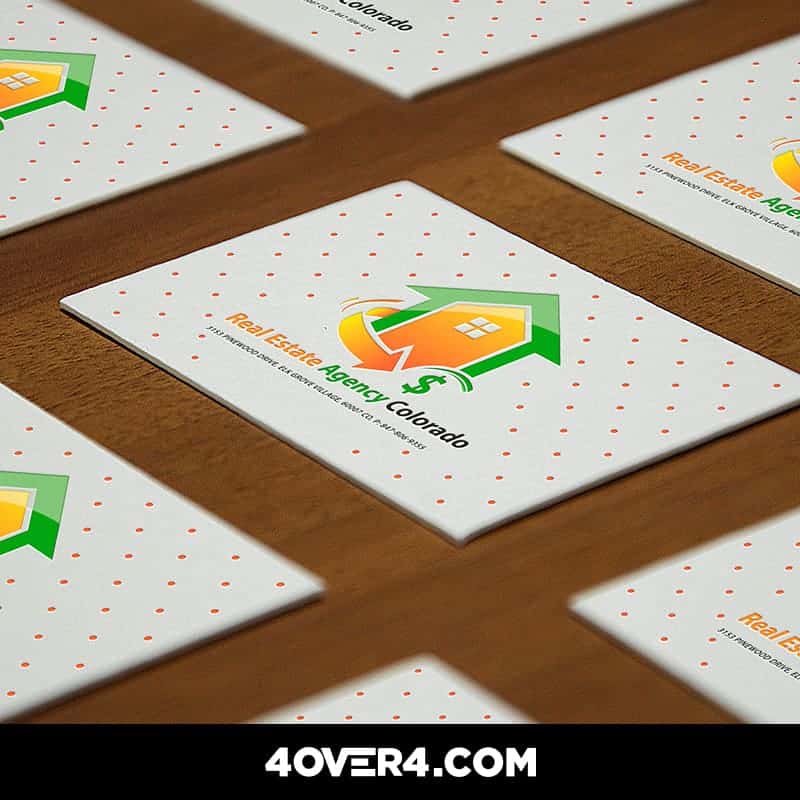 However, you can go with different shapes and sizes and add pictures or graphics along with fascinating text layouts that will give your brand an extra kick. Check out our hundreds of free business card templates for some ideas. #2 Keep Your Audience Involved With Real Estate Newsletters Newsletters are another important resource for many Real Estate companies for staying in touch with both clients and prospects. However, you don't have to limit newsletters for communication and branding purposes; you can put them to dynamic use by carrying advertisement for complementary businesses such as insurance companies, banks and lenders or mortgage brokers. When planning a marketing campaign, newsletters allow you to stay connected with existing clients in a visually appealing way. They are also ideal for open house invitations, listings and launches.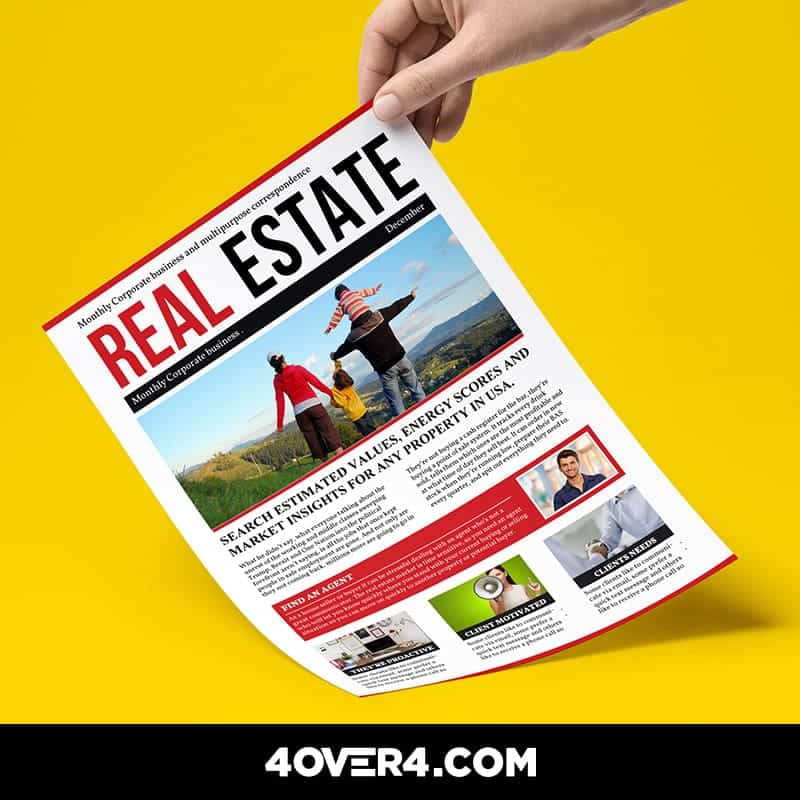 To make your business look more knowledgeable and professional, when designing a real estate newsletter, it must feature your company colors, logo, personal greetings and/or articles about finance and real estate. Our custom printed newsletters are available in a range of standard and custom sizes. #3 Display Your Properties With Real Estate Brochures When it comes to property marketing, Real Estate brochures are almost embedded as an absolute necessity in the real estate culture. They are a simple and cost-effective solution for showcasing your property, building brand recognition and, finally, closing the sale. Half-fold real estate brochures are typically printed on both sides and feature pictures and layout of the property, architectural details and other important features.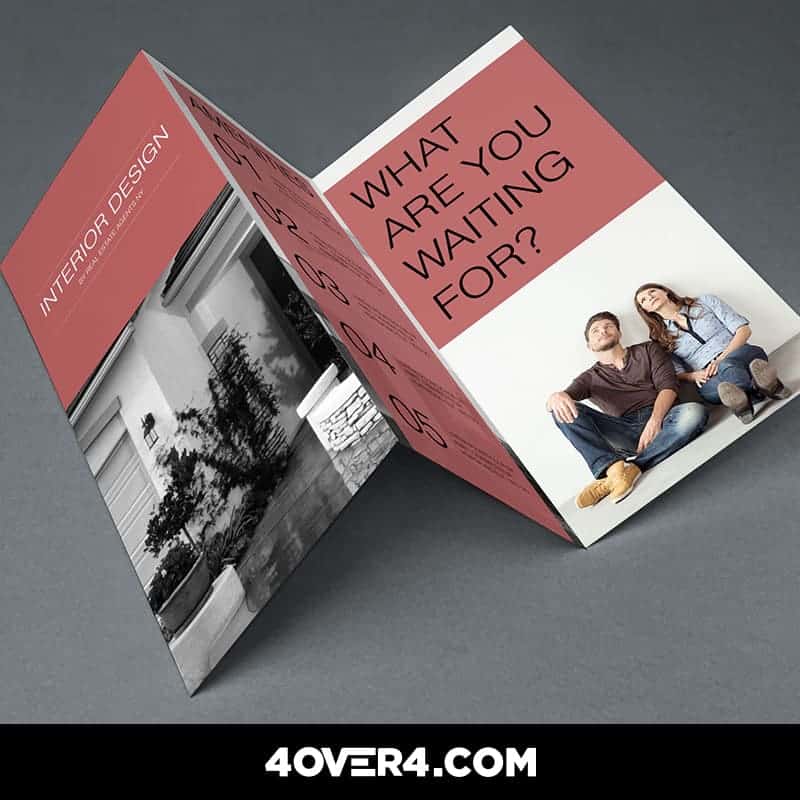 Depending on the design, you can use real estate brochures to portray noticeable marketing points for your listing.The design can help you create a feeling of uniqueness for high-end properties or affordability for listings targeted towards working-class families. Order our custom printed half fold brochures in a range of sizes. #4 Grab Some Attention With a Striking Real Estate Flyer Creating a good first impression, as a rule of thumb in life, is an absolute must. Make sure to come up with and eye-catching design and compelling copy that will stand out on the spot. If you fail to do so, you are running the risk of having your flyer end up in a trash can along with your marketing dollars. If you want to make the best impact on buyers, use the right combination of graphics and content on your flyer to generate leads and engage your audience. If you want to get your target audience fully engaged, think long and hard about your niche and custom-build your flyer design to match the needs and wants of that particular group.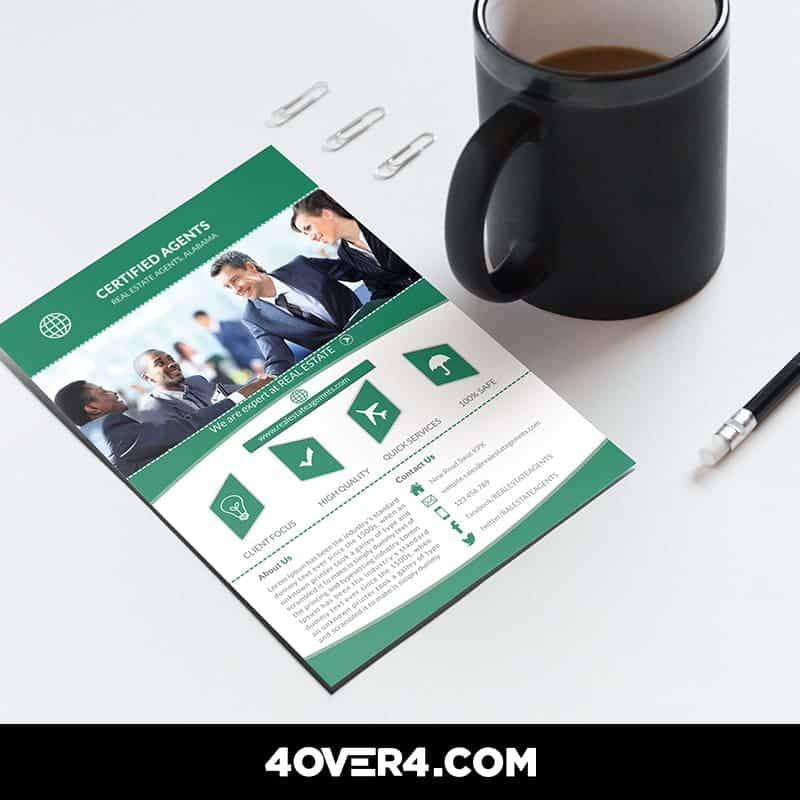 Pictures of the listing are definitely important, but you should also try complementing with other nice details, such as unique features of the property, helpful tips for buyers, or a relevant quote. Last but not least, make sure to include a call-to-action and the real estate agent's contact information. We offer two exceptional flyer printing services: staggered cut flyers and standard flyers. Last Thoughts As you can see, as your Real Estate company grows, the number of items you'll need to get designed and printed grow, too. But today, we went back to the basics and talked about properly designing the print marketing materials that you'll need in your corporate kits in order to get started in a prosperous Real Estate print marketing strategy. Tell us about your own corporate kit. What items does it feature? We would love to hear your thoughts. Please feel free to leave a comment below. We offer outstanding print services for Real Estate agencies and professionals. Click the banner below to learn more and get a 30% discount on your next order!