Postcards are a good way to send messages and put a smile on your customers face. Save the date business postcards can be used to interact with your customers' and let them know of a sale that you might be having or any changes in your business.
You can have postcards die-cut to any shape you can think of. Postcards should be fun and a reflection of what your business is all about.
According to Postcrossing, almost 5.5 Million postcards were registered last year, which was pretty neat.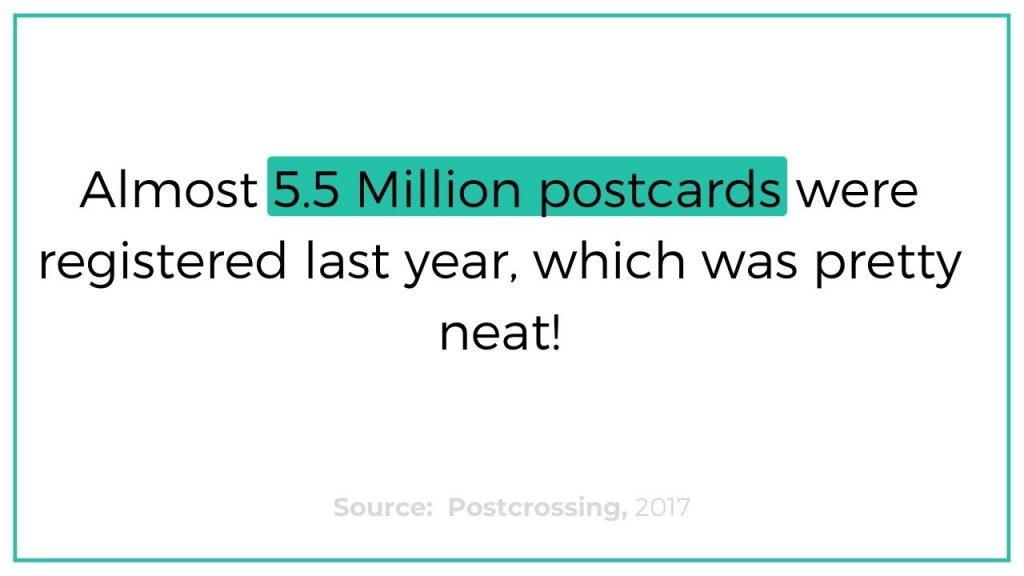 But how do you make a postcard?
It's not a long process. These are the steps to follow in making postcards.
Step one: Business Postcard Design
Start the postcard design process by identifying how it is supposed to look like. What design will seat well with your customers while at the same time being a reflection of your business?
A good example of a suitable postcard design is this real estate postcard.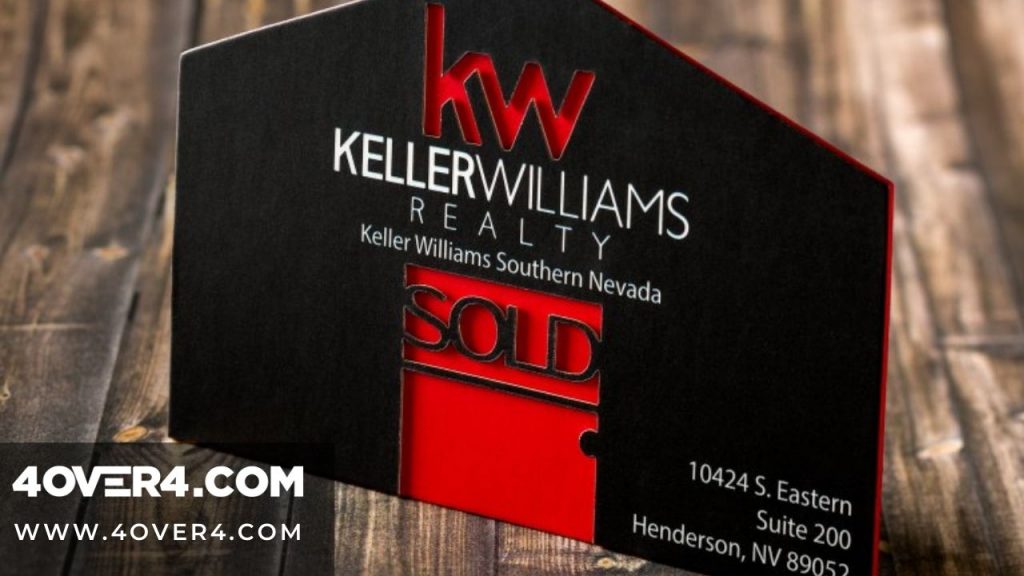 It has a house design which is in-line with the business. At first glance, even before reading the postcard, you will automatically know that it talks about houses. Such designs will give clients a glimpse of your business even before reading the card.
We understand sometimes you might be clueless where to start and how it should look like but do not worry, 4OVER4 has numerous business postcard templates that you can choose from.
You can look over the many templates to get your postcard inspiration.
Step two: Business Postcard Size
Different postcards have different sizes depending on the message and shape you want.
If you want a die-cut postcard, it will be of a different size compared to normal postcards.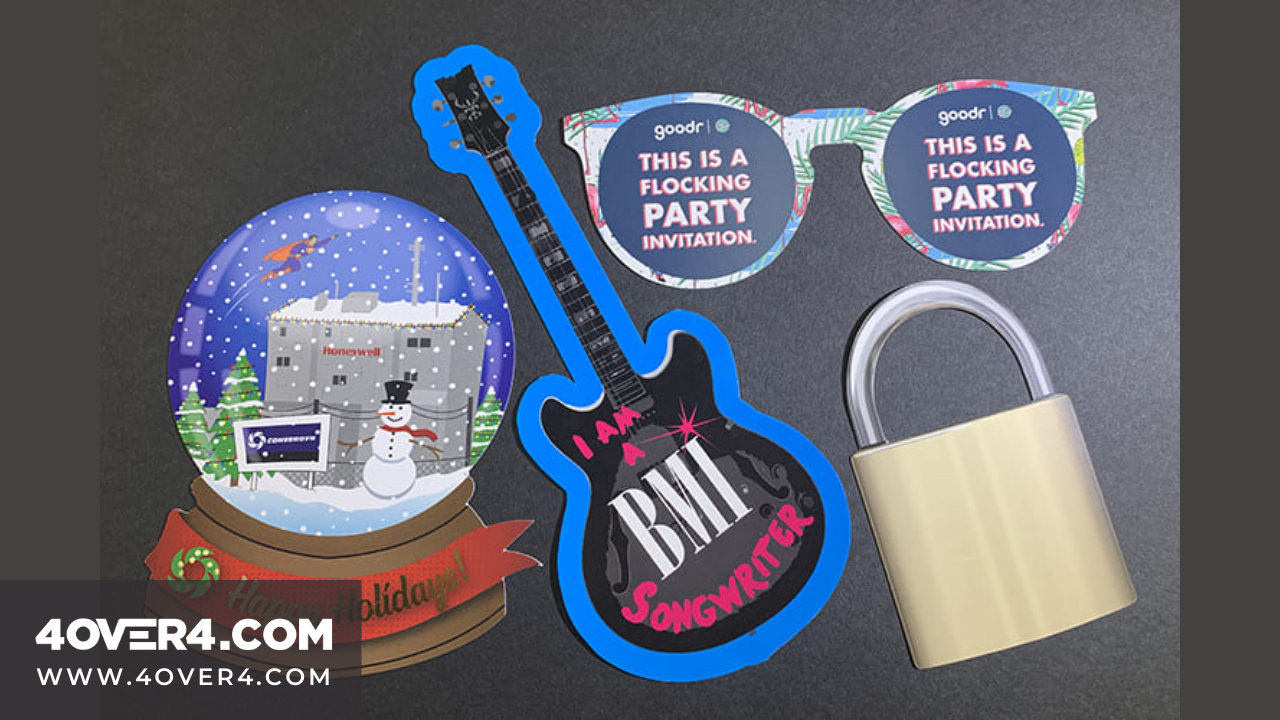 Think hard about the size you want and the size that you feel will reflect well on your business.
Just as My creative shop said, a standard postcard is 6 inches wide and 4.25 inches tall, but you don't necessarily have to stick to these dimensions. Depending on the content you have to share and the design you prefer, a larger size might be more suitable.
4OVER4 postcard sizes range from 2.5"x2.5" to 6"x9" and everything in between.
But also remember, the bigger the size and the larger or die-cut it is, the higher the cost of mailing.
The purpose of the postcard should determine the size of the postcard.
Step three: Postcard Images
A postcard, just like every other card, it should be appealing and attractive to your audience.
Use clear images that are of good quality and relevant. You can look for stock photos on sites like Canva, Shutterstock, or Pixabay to get great quality photos. You can add more fun to your cards by having cartoon images or simple icons. You can also use your business product photo. Avoid vague images and make sure you use relevant images that are in line with your business.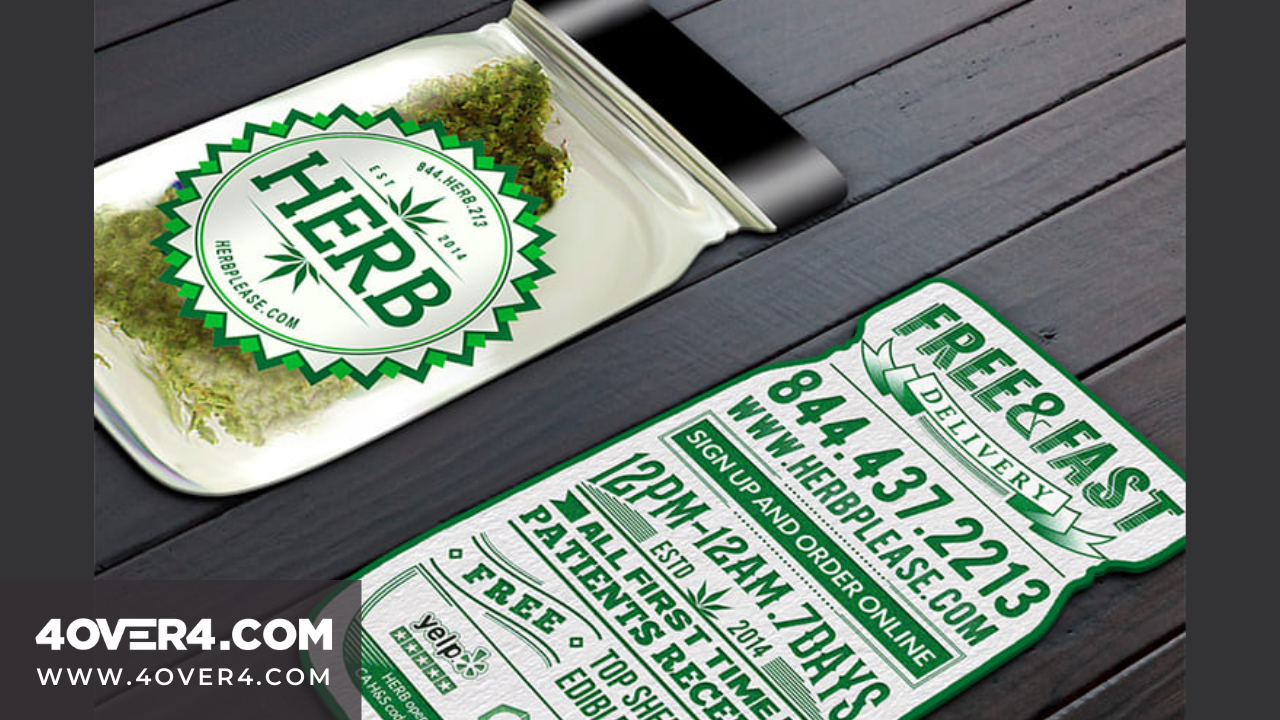 Color coordinate your postcard. Let all your colors be in unison and well balanced. If possible pick colors that customers will be able to know it's your business just by glancing at it. This will show you put a lot of thought into making your card. Pick colors based on your brand, message as stated on color psychology, and attention. You can play with colors but make sure at the end of it all it looks good.
Step four: Business Postcard Message
How do you write a postcard message? Well, here's how.
Make sure your card header is bigger in size than the rest of the message. Incorporate colors so that your header is the first thing people notice in your card.
Make your message brief and straight to the point to avoid congestion.
Ensure your business' contact information such as your business name, email, number, and location are included on the card.
Have a captivating call-to-action if necessary. Let your recipient know the purpose of the postcard and the action they are meant to take after reading the postcard.
Have details of the recipient on the postcard. This will give your card a more personal touch.
Have your business stamp on the postcard to legitimize it.
Step Five: Business Postcard Packaging
It would be very unfair to have a beautiful postcard but poor packaging.
The envelope will be the heart of your card. You will need to be extra with it.
This involves customizing it to suit the card, having it in your brand color, and using the necessary decorations.
On the envelope, you will need to clearly outline your recipient's name and address.
Do not go to extremes. Keep it simple and enticing.
Finally
After you are done making your postcard, it's time to proofread your card in order to ensure every detail is correct.
Make sure there are no errors on the postcard and all the images, fonts, and colors are clear and reflect perfectly on your brand.
Have friends and family look at your card to see if there might be something you have overlooked.
If you are unable to make your own card, check out the variety of postcards at 4OVER4. Some different types of postcards we have are black postcards, direct mail postcards, 3D lenticular postcards, diamond glitter postcards, and many more.