Black Friday 2019 will witness online spending of over $12 billion according to BlackFriday.com. For a business owner like you, it is an excellent opportunity. You can use it to boost profits, attract new customers, and get a jump start on your holiday sales.
Since 2005, Black Friday has been one of the busiest shopping days of the year. In fact, what started as one discount day eventually spiraled into a four-day shopping season for consumers. Although initially it was associated with crowds and chaos at the malls, over the years the shopping fever has moved to an online platform. This year 61% of all Black Friday sales are forecasted to be done online.
You can run an eCommerce business, provide services, or sell digital products. Whatever your company focuses on, it is time for you to mobilize. Think about creative ways of spreading your deals with 4OVER4.COM!
Our marketing team has created a Black Friday "MUST-HAVE" list for your business. We offer proven methods and new ideas that will help you boost your sales! The list includes preparatory work, as well as launch strategy, and will help your business stand out even among the largest retailers. You name it; we've got it! Let's get started!
EMAIL MARKETING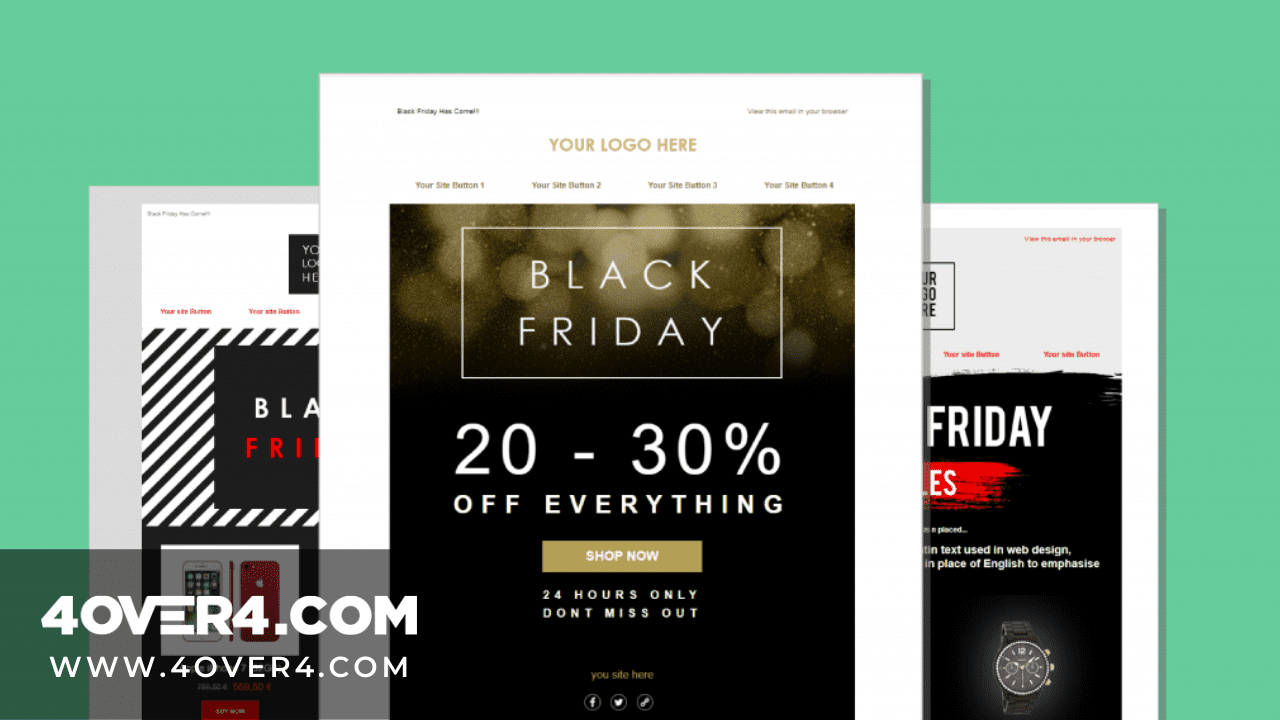 Create a sequence of 3-5 emails and start sending them two weeks prior. Try to keep it short and straightforward and inform your subscribers what they can expect from you on that specific date.
Many companies launch early Black Friday deals through their email list, before going to the broader public. Make your subscribers feel unique and exclusive, and give them additional benefits just for being part of your list.
DIRECT MAIL
Although Email Marketing is a must-have for any company on Black Friday, the average American receives 140 emails per day. That's almost 3 FULL pages of a Gmail inbox. So even if you have the best headline and marketing message your email still may be lost in their inbox. Solution? Send Direct Mail Brochures with the most important deals and events you're promoting for Black Friday. Provide a unique coupon code with an additional discount on the brochure and give extended deals for the entire week. The sky is the limit!
PRIORITIZE MOBILE-FRIENDLINESS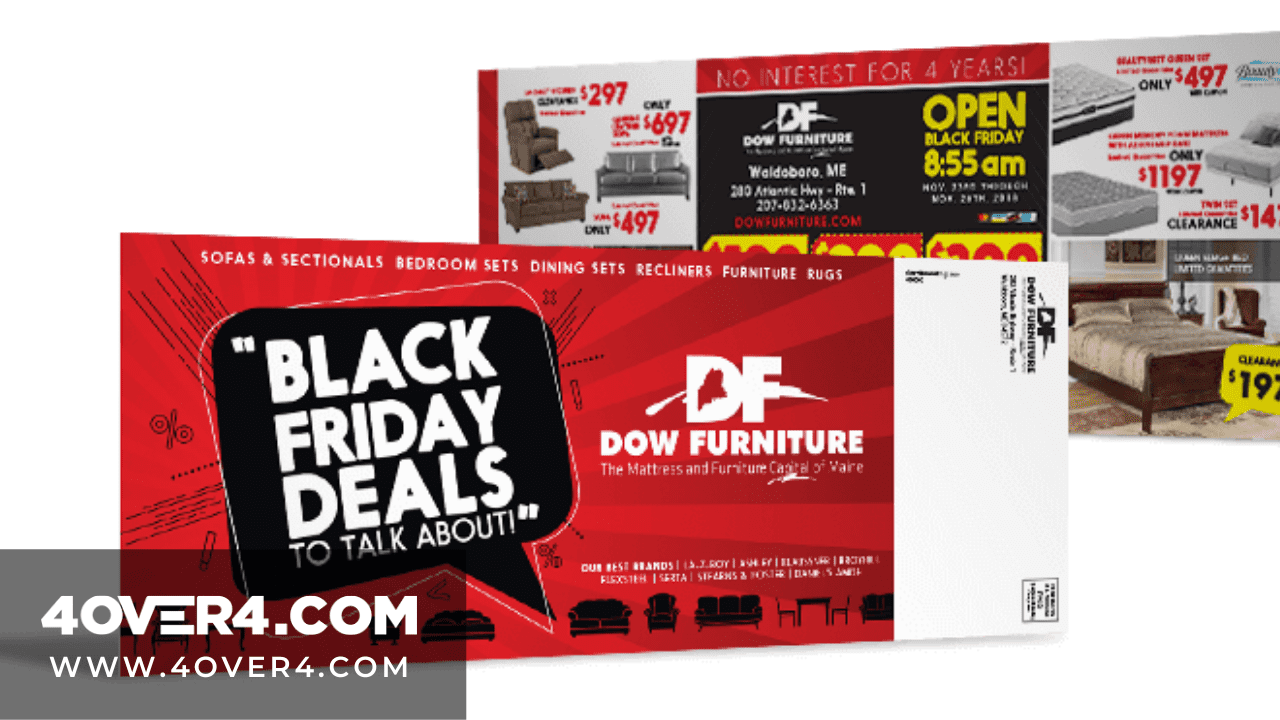 Last year more retail traffic came from mobile devices than the desktop. In fact, from Black Friday to Cyber Monday, consumers spend more than $4 billion on mobile. Some platforms also report that mobile sales beat those of PC as well. Creating a compelling mobile experience is critical for retail success.
You should run a mobile-friendly test on all the pages your consumer may visit on Black Friday. Ensure they are browsing fast and the deals are displayed correctly. Otherwise, you have a risk of losing clients due to poor graphics or design that could have been corrected ahead of time.
CREATE A SPECIAL LANDING PAGE OR WEBSITE PAGE FOR THE OCCASION
Stand out from millions of websites that only include a couple of promotional banners on their main page that day. Create a Black Friday Special Main Page in different colors or even a separate landing page with HOT deals for your clients!
START EARLY PROMOTION. USE HASHTAGS.
Create a hype through "early Black Friday deals" and promote them on social media using hashtags. Consider this: #blackfriday2018 hashtag has 409k posts, while #blackfriday2019 has just a couple of thousands for the moment of publishing this article. You get early sales that help you to stand out with your product or service, and get free views/likes and new clients!
Here's the list of hashtags to use on Black Friday:
#blackfriday2019
#blackfridaysale
#blackfridaydeal
#blackfridayweek
#blackfridayweekend
#blackfridayshopping
BLACK FRIDAY GIFTS FOR DIGITAL PRODUCTS PURCHASE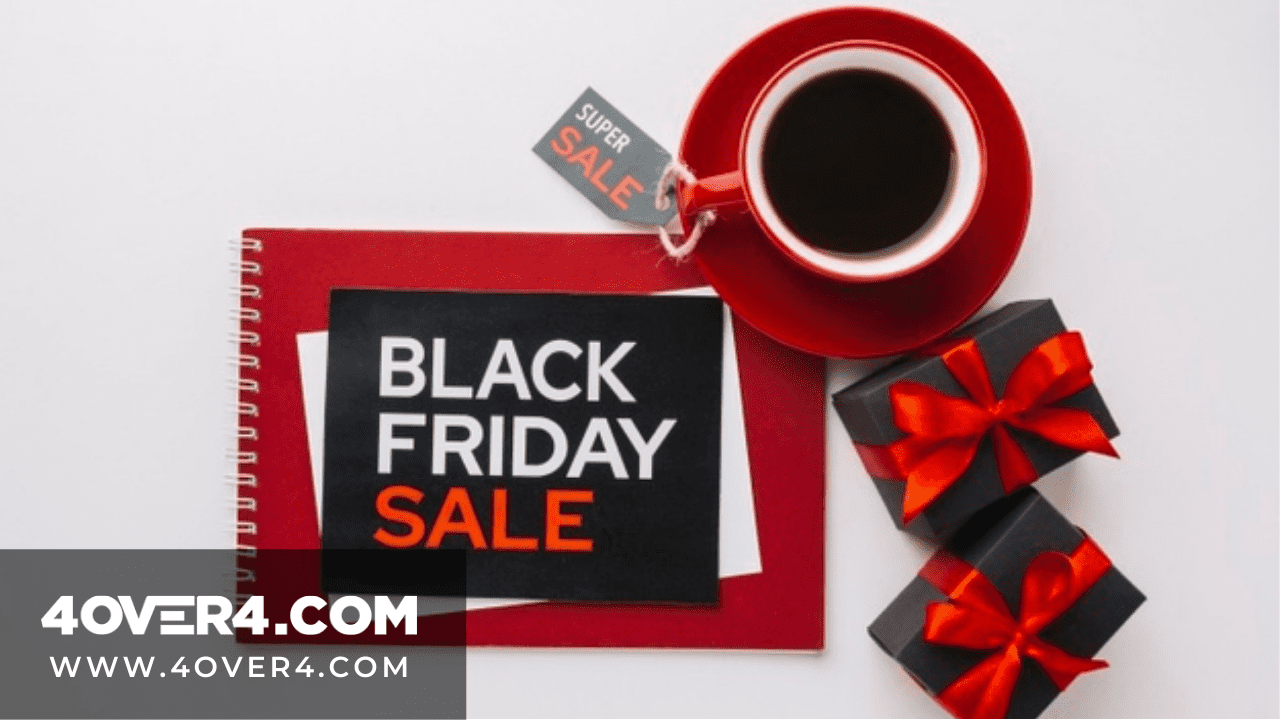 Sellers of non-physical products have a fantastic chance to "go live" on Black Friday. They can offer their clients additional goodies during Black Friday shopping of branded T-Shirts, Mugs, Magnets, Notepads, and Motivational Posters. People are excited to wear and carry physical items with their favorite brand name on it. Besides, it's a free walking advert for your company, which will last for months.
GET YOUR STORE "BLACK FRIDAY" BRANDED
Let your consumers know that you're planning to offer Black Friday 2019 deals! Order see-through window vinyl and t-shirts for your team. Share invitations at least a week in advance. Use the indoor banners to attract your visitors' attention to the most discounted items at your store.
OFFER DIFFERENT TYPES OF CAMPAIGNS
To make people "act now" you can offer different types of deals on each day of Black Friday week. For example, on Friday you can get 50% off everything. On Saturday - buy one, get one free, 30% off in-store purchases on Sunday, and 50% off everything online on Monday.
SHOP FOR YOUR COMPANY ON BLACK FRIDAY
It is important to remember that you, as a corporate, can also benefit from Black Friday 2019 deals. Mainly because you need to prepare for the upcoming winter holidays. It is an amazing opportunity to reduce your expenses on holiday items and make sure they are delivered without delay.
Track your favorite items with 4OVER4.COM on Black Friday, and buy branded and personalized gifts for your clients, partners, team members and even yourself!
[HTML BLOCK LINE 1: liked products (products visited more than 3 times, in 3 diff days in a week)]
[HTML BLOCK LINE 2: The last 3 items viewed on the website]
According to statistics, the average American family can save from a few hundred to a few thousand dollars on Black Friday each year. However, it is essential to keep in mind that Black Friday is not only time for discounts, but a joyful and exciting event for your consumers.
Many people still use shopping as a stress-release, and to them, Black Friday is the beginning of the holiday season. Therefore, it's time to make them feel special and appreciated.
These little but very thoughtful actions will attract attention to your business, increase your revenue, and the loyalty of your customers.