The COVID-19 pandemic has changed the way we do life. It has also greatly impacted the economy and businesses are feeling the pinch. The majority of business owners have either closed shop or are barely surviving. Some are open for business but are working in ways they never imagined. There are new social distance rules, people rarely leave their homes and when they do, it is for something very specific. Question is how do you go about handling business during these times of uncertainty? 4OVER4.com has decided to provide COVID19 online printing materials to help retail businesses counter any negative impact as a result of the pandemic. We understand clearly that during this time you have to go beyond a business card printing service. You really need to communicate.
Why You Should Consider Online Printing Materials
There are different services providers that you can opt for but 4OVER4 is one of the best online printing services. Here are a few reasons why:
Cover the details
We believe that there is a correlation between sanitizing and sanity. That is why we have increased the frequency of cleaning and sanitizing in all our offices and manufacturing facilities countrywide. We have deployed hand sanitizers, wipes, and cleaning stations in all our high volume touchpoints. Special initiatives are also taken to ensure what you order is safe from the word go.
Flexible with change
We are prepared to respond to changes that may occur due to the pandemic. Our teams and employees have been well prepared to handle quick responses. We are closely monitoring the ongoing public response to the situation and assessing how we can minimize any disruptions to cushion our employees and customers.
Order will be fulfilled
All our contingency plans are updated and we have boosted redundancy to all our essential production activities. This is to make sure that we honor all our commitments.
The 4over4 Printing To Packaging Process
As initially mentioned, we start from the beginning. We have five steps that govern our print to packaging process. 1. Step one - Increased cleaning and sanitization We have more cleaning essentials and we have placed them almost everywhere but especially where hand traffic is high. 2. Step two - Employee safety If we do not take care of our own, who will take care of yours? We mind our own. Every employee is supplied with face masks, a liter of cleaning agent solution, gloves, and a separate liter of disinfectant. You can, therefore, be assured that there is no mishandling of items. 3. Step three - Increased shifts It is no longer business as usual. We have switched our shift operations to lower employee concentration at any given time. 4. Step four - Increased 30-minute interval gaps We have done this to facilitate the disinfection routine. We disinfect equipment, break areas, locker rooms, work stations, and touchpoints. 5. Step five - No customer pickups We have suspended the customer pickup service. Minimize your movement. We are here to help you stay on top of all things business.
Top 6 Online Printing Materials for your Business
Window Clings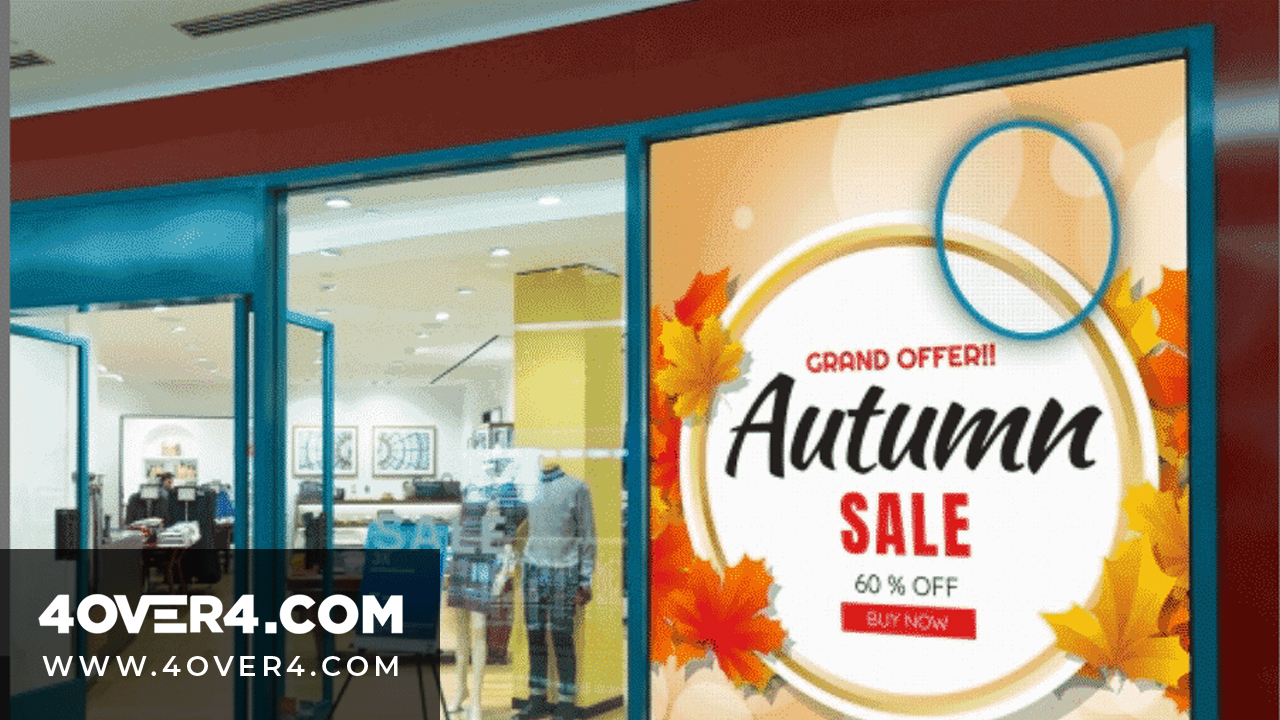 Source First impressions count and if your windows are just letting in light then you are missing out on a huge opportunity. With window clings, you are looking at a cost-effective marketing model. You are generally advertising yourself 24/7 and right now, you simply need to get the right message across to all your customers using services that are cheap but effective. 4OVER4 offers you great options when it comes to window clings namely:
White
Clear
See-through
This is a temporary sign solution that can also serve as decoration. We already understand the tight budget situation and that is why we gladly recommend that you go for reusable window clings. These are easy to install and won't tear while removing, which is a major problem when you use window stickers. You can apply your window clings on various surfaces such as windows, glass doors appliances, and other smooth surfaces. Your business size does not matter, the end game is to get you out there serving your customers. With us, your online printing needs are well handled. You can choose from a broad range of standard sizes or custom sizes. The best part is the fast turnaround time. Our services are cheap but our quality isn't. We let you decide how much you want to pay. Customize your order with the site's instant price calculator then start strategizing because your business will be going against the odds.
Direct Mail Postcards - Online Printing Materials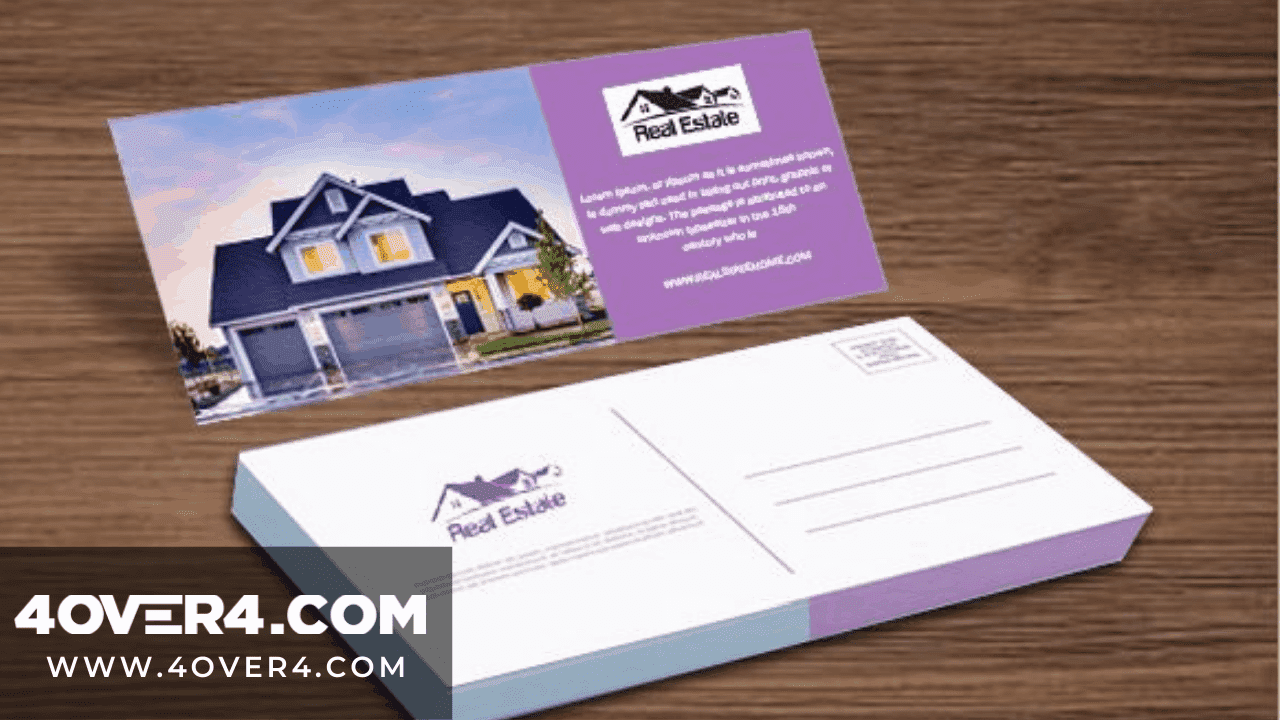 It is true that we are living in the era of the Internet of Things but according to a recent study, 56 % of postcards are read by the recipients. This percentage is great and could justify the use of postcards for direct mail marketing. Did you know that 48 % of direct mail postcard recipients keep them for purposes of future reference? Well now that you do, it is only important that you act on that tipoff. Another tip, 79% of consumers will act on direct mail. 4OVER4 direct mail postcards services have an al carte of options from standard to intricate pieces. All you need to get started is to select your product, size, paper type and you are good to go. No need to get your hands dirty with Do It Yourself Mailing.
Stickers
Are you running a health campaign? Do you need to say something without putting in so much effort? The pandemic has brought about new social rules and it will be quite a long time before the rules subside. The best way that you can pass across messages is through stickers. Let your customers know that they cannot touch the fruit or the glassware. You can also use stickers as price tags. The stickers are not just premium and elegant, they also come with strong adhesive capability and stick to surfaces and items easy and fast. If you need to replace them, there is no ugly residue left behind. There are over 50 standard shapes to choose from. So if you want to make an impact, this could be the best time.
Posters - Online Printing Materials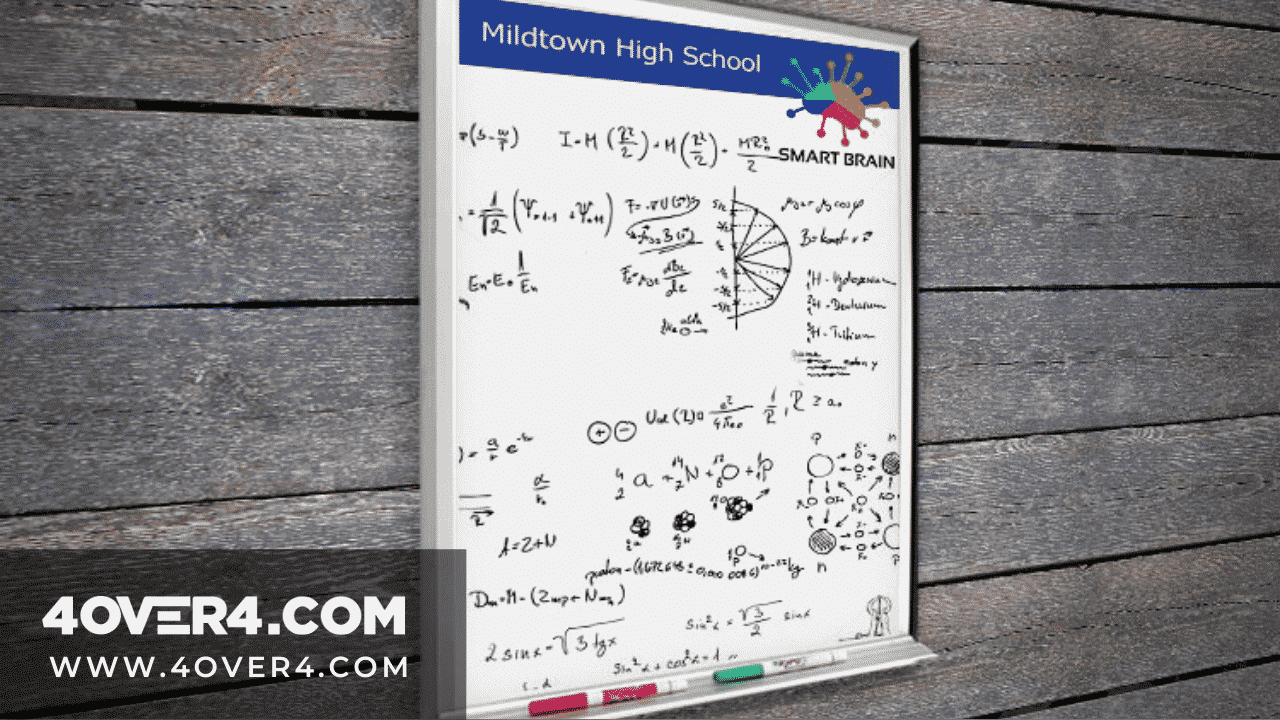 Most businesses have shifted from brick and mortar and are now online. Your website is your virtual business street. Put up posters that promote your products or inform your customers. Posters are not cliche because they impact your business's public life. Go for posters that have bright colors and are not overcrowded with text. You do not want to bombard your customers with too much information at once. They won't swallow that. So what matters? Order a poster that goes with your strategy. Pick the right size, font, and image. If you still don't how to do this, simply leave everything to us.
Floor Graphics
Its time to get down on the floor. Do you need to mark the distance that people should keep apart on your premises? Do you need to show directions or simply advertise? Introducing floor graphics, a marketing mode for those who literally want to get down to business. Why should you look up to the floor when everyone else is paying for expensive street banners or cheap card printing? First and foremost, floors are high traffic areas. Secondly, the floors give you a chance to show that your business is unique. The floor graphics won't fade away. They are effective and withstand common cleaning products. This is made possible thanks to the clear overlaminate protection. Don't worry, your customers won't slip because these floor graphics are slip and wear-resistant and can last for up to six months.
Labels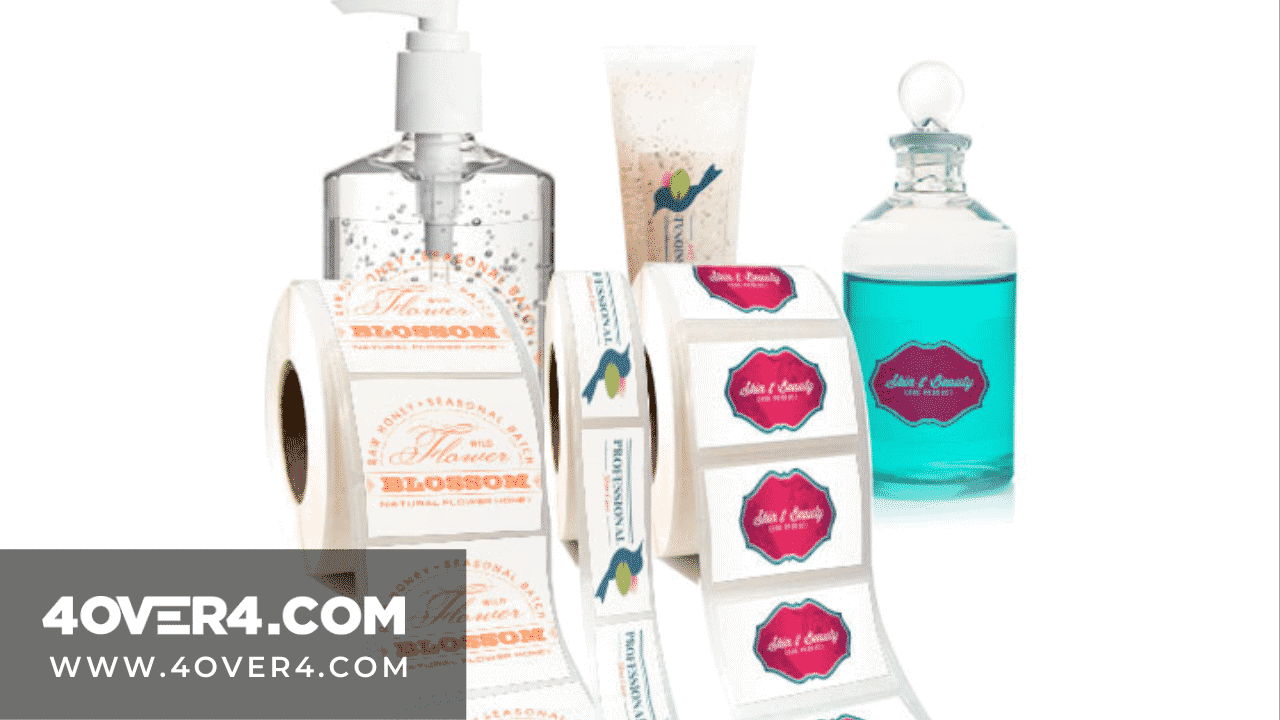 Are you rebranding, dealing with homemade products or are you a startup? The best way to go about curving your niche and showcasing your business specialty is through the use of custom labeling and packaging. You will be adding your own personal touch and make your customers or clients feel special. Premium labels alongside your custom designs are also great promotional tools. A mere sticker cannot achieve this purpose. Just note that the more professional your labels appear, the more seriously your customers take you. So what's on the table? You can choose from over 25 paper stock types, low 25 minimums, standard, and customized card design sizes among others. Your order will be ready within 5 days.
Place An Order For Your Business
At 4OVER4, we provide the above online printing materials and a whole lot more for instance, online art printing services, online custom card printing or you simply want to know how to print out flyers, we are ready to help you out offering free shipping. Talk to us today on how you can go about conducting business thanks to print essentials that communicate safety and product benefits to your customers.