Believe it or not, the paper selection you make for your business marketing materials largely impacts customer perception.
Choosing a printing paper that best describes your company's personality can be overwhelming considering the many types of paper stock options out on the market.
From coated to uncoated paper, high gloss or spot uv, obtaining the best look for your brand takes some homework. Investing some time and effort in the selection of the right print paper for your marketing project can truly influence the success of your product. Below you'll find information on the paper options available to you and the differences between each.
Let's have a look at popular printing papers and how they affect branding:
Coated printing paper - Don't just look at the paper, feel it! Paper is all about texture and finding the one that sends the right message. Coated papers are smooth to the touch. When printed on, the ink on coated papers appears vivid and bright as if the print were seated nicely on the page.
Uncoated printing paper - Uncoated paper lacks the smooth feeling of the coated variety and will have a matt appearance and be rougher to the touch. Color inks printed on uncoated paper stock will have a duller and less colorful look because the ink is actually absorbed into the fibres of the paper.
Metallic paper - For those times when your business is throwing a product launch or industry gala, metallic paper can have a dazzling and elegant effect. Use it for sophisticated invitations and custom envelopes. Select luminous white ink on colored metallic papers for added lavishness.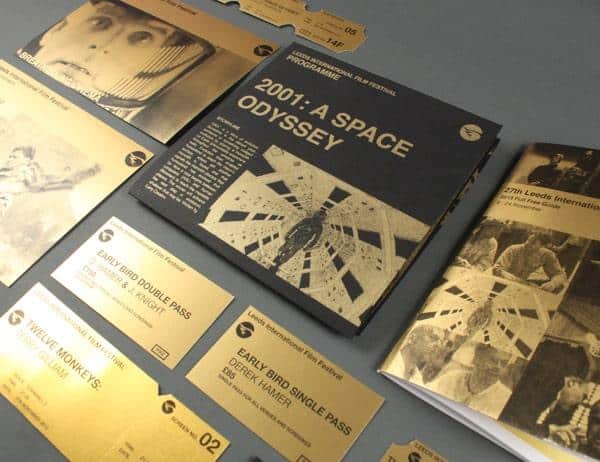 High gloss paper and Spot UV paper - For whiter whites and vivid color, high gloss paper is always the best option. Spot UV is exactly what it suggests, it uses an application of UV coating on a portion of your printed material. This process of gloss UV paper achieves a contrast between a gloss and uncoated surface. This technique is terrific for office letterhead and business cards when you want your company logo to jump off the page.
Recycled Paper for the environmentally conscious - Using recycled paper not only helps to preserve our natural environment, it sets companies apart. By choosing to print on recycled paper you are telling your customers that you are a Green company that is conscious of the impact your decisions play on the earth and its future. This is important because today's consumer wants to do business with companies that reflect their beliefs and causes.
Ultra thick paper stock - Create a perception of opulence and high quality with the use of ultra thick paper stock. From 3x to 8x thicker than the industry standard, ultra thick and luxurious paper stocks like the Prestige Collection produce business cards that leave a lasting impression. Customers won't be able to keep their hands off and their eyes will be delighted by the vivid colors and shiny seam.
It's Your Business You Can Change if You Want to:
You wouldn't wear your jogging pants to an important meeting, so why would you use just any paper for your printed marketing materials?
By using quality paper, potential customers will be impressed with the time and attention you pay to every aspect of your business. From envelopes to business cards, letterhead and promotional postcards, your attention to detail lets customers know that you are a professional that takes pride in their work and the services you provide.
What's your preferred paper choice? We want to know how you express your business' personality and professionalism through paper!