Business cards are not just about beautiful graphic elements and visual designs. One of the most significant aspects of designing a card is choosing the correct business card thickness to match up with your printing plans. The thickness of the card stock impacts the look and feel of any standard business card.
When you can feel and touch print materials like business cards, it builds a stronger connection and memories. Paper thickness is a vital element that can transform the final appearance of the card. If you opt for any fragile card stock, it may end up creating a poor impression with clients.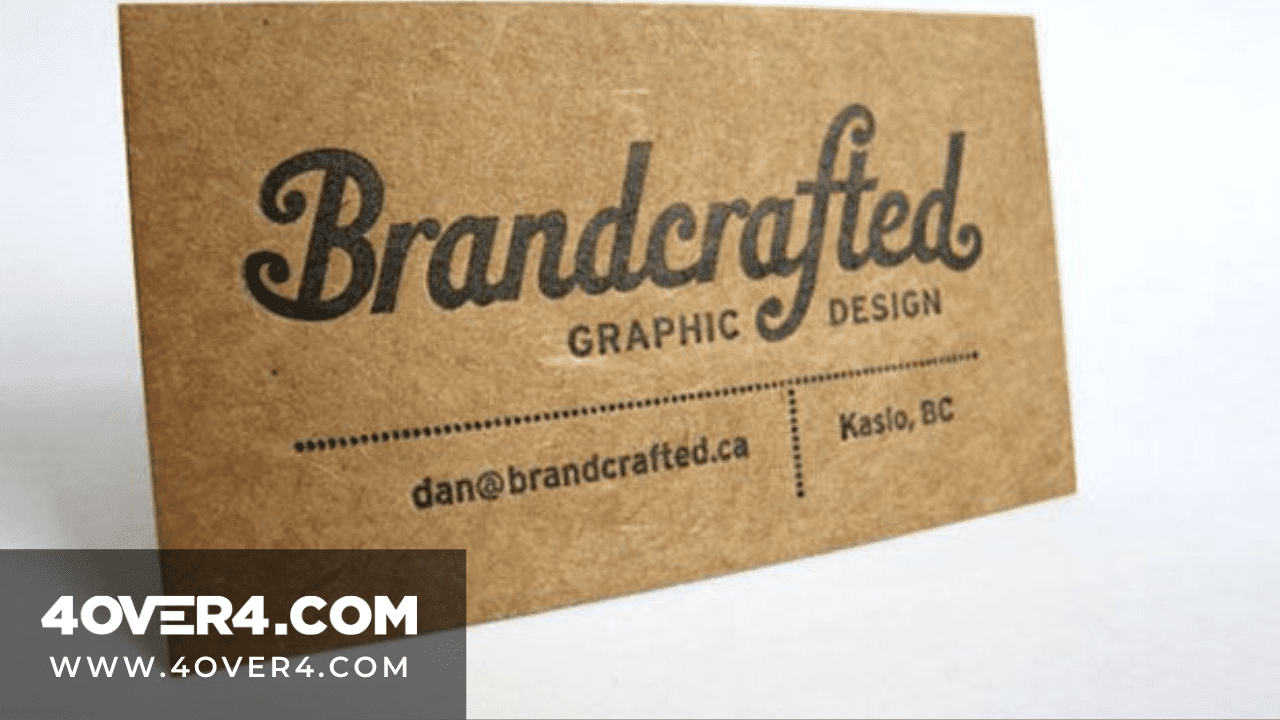 Understand Business Card Thickness
When you print your business cards, the standard business card thickness comparison is 14pt vs 16pt business cards. The 14 pt or .014 inches card has a thickness of a brochure, postcard, or flyer and is typically used for mass circulation. On the other hand, the 16 pt or .016 inches stock is the standard business card thickness and is commonly used to hand it out in meetings and conferences. You can compare its thickness to that of a folder or greeting card paper.
You may also choose thicker business card stock like 32 pt or .032 inches, which is twice the 16 pt card thickness, or 48 pt which is thick like a penny. The 14 pt and 16 pt card stock are inexpensive and can quickly get damaged. Moreover, there are fewer design opportunities with 14 pt and 16 pt business card thickness than with 32 pt and 48 pt card stocks.
Ideally, the 14pt cards are thinner than 16pt but a good option if you are looking for exposure. The 16pt cards are robust and easy to hand out. But, if you are looking for something more than a gloss cover finish and bright colors, then the larger card stocks are always a better option. The thicker your card stock is, the broader array of textures and tactile elements you can add to stand out.
Choose the Best Card Stock Weight for Business Cards
Are you looking for business card printing? Like several other printers, 4OVER4.COM gives you the pleasure to hold 14pt, 16pt, 32pt, and 48pt printed card stock for a business card. All these paper types come in several layers that allow you to die-cut designs and elaborate shapes. It does not hamper the structural integrity of the business cards.
When you opt for any of the following cards, you don't have to worry as they will leave a lasting impression on your clients.
16 pt Single Layer Card – If you are looking to save on costs, you can choose the 16 pt standard card thickness. It is best when you must print in volume and keep it affordable too. The thicker options are always better in terms of sturdiness and design choices, but if your primary concern is affordability, 16 pt single layer cards are the best choice.
32 pt Double Layer Card – When you choose the 32 pt double layer thickness card, it allows you to obtain clean die-cut, UV coating, and crisp designs. You never have to compromise on the integrity of the basic structure. Although it is a little more expensive than the 16 pt cards, the double layer 32 pt offers a range of design options.
48 pt Triple Layer Card – 4OVER4 offers ultra-thick premium business cards range. It includes 48 pt, a triple layer card stock with , deep imprints, intricate cuts, and an array of textures and colors. It might be more expensive than other options, but the various discount offers make it cost-effective. When you choose a triple layer card, ensure to capture your place in your client's memories.
You can find several discount offers and COUPON codes when you place your printing orders with 4OVER4.COM. Grab the offer suggestions and make your purchase at reasonable rates.
Compare Card Thickness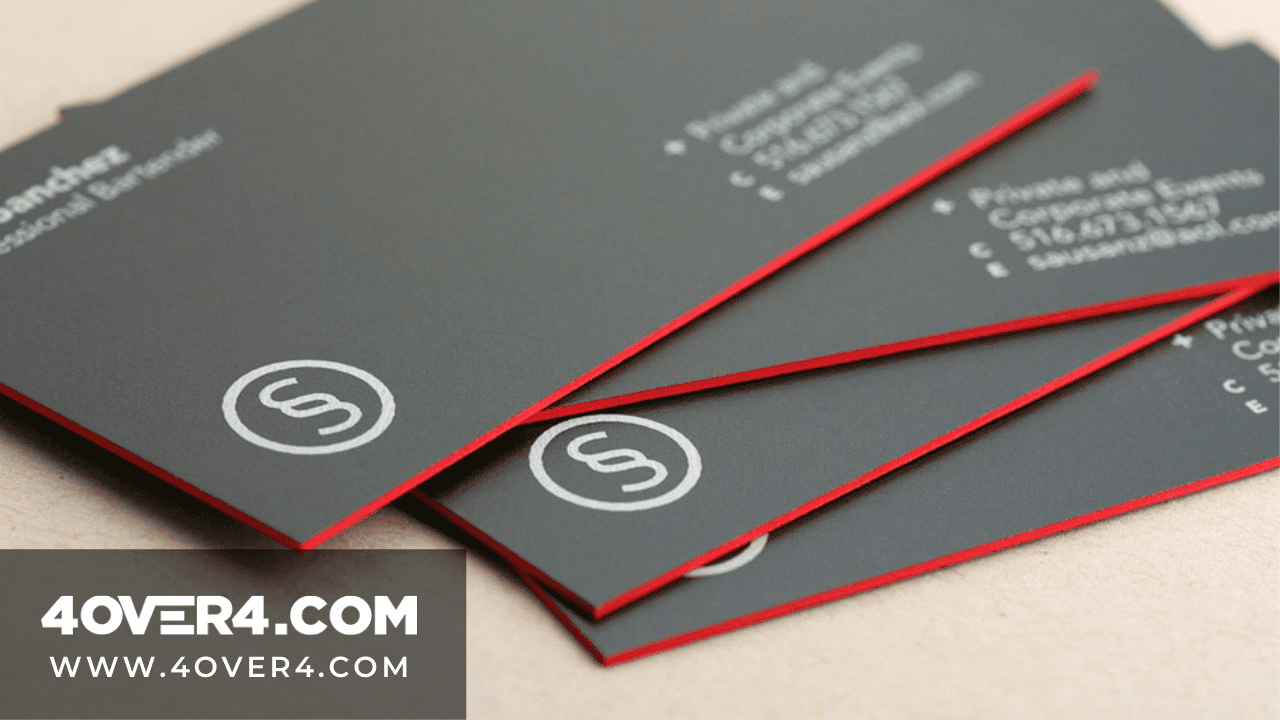 Are you looking to impress a new client with a business card? A damaged or crooked business card is never what you want to hand over to your client. The premium range of painted edge, ultra-thick, plastic, or matte business cards from 4OVER4 has the enhanced power of livability. It makes our premium range of cards more likely to grab the attention of a new client, who will connect with you later.
Additionally, business card thickness gives you the creative liberty to work on a range of design choices. This feature sometimes goes missing when you choose a more traditional business card design. Choosing a thick business card lets the recipient know that you value each client. It becomes a keepsake for your client, and you can work on the design aspect of the business card when you choose thicker cards.
Print Your Card with 4OVER4.COM
The thick business cards add exclusive skill to your company's marketing initiatives, which is highly essential to secure your foothold in this saturated market. Grab the attention of clients with our range of business card printing options. If you want to leave an unforgettable impression on your client, choose thicker card stock. It creates several fresh opportunities for marketing your business and it serves as a new trend that businesses are connecting with recently.