Your business card's weight and thickness depends on factors, such as your budget, design requirement, and preference. While weightier cards look and feel more substantial, lighter ones cost less and are easier to carry around.
This blog post compares two popular business card widths (14pt and 16pt). So what is the difference between 14pt and 16pt business cards?
What Thickness Is Best for Business Cards?
Point (pt) is a unit of measurement that indicates paper thickness in the printing industry. A 14pt card is 0.014 inches thick, while a 16pt card is 0.016 inches thick. Thus, a 16pt card is slightly thicker and heavier than a 14pt card.
Consequently, a 16pt card feels sturdier and more substantial than a 14pt alternative. In addition, heavier stocks resist creasing and have a higher-quality look and feel.
However, 14pt cards are thinner and durable enough for printing. These properties make them affordable and easier to carry in bulk. Also, they are more flexible than the 16pt cardstock.
14pt and 16pt stocks are popular options with peculiar advantages. We'd now consider their unique use cases and benefits to help you decide when shopping for a business card.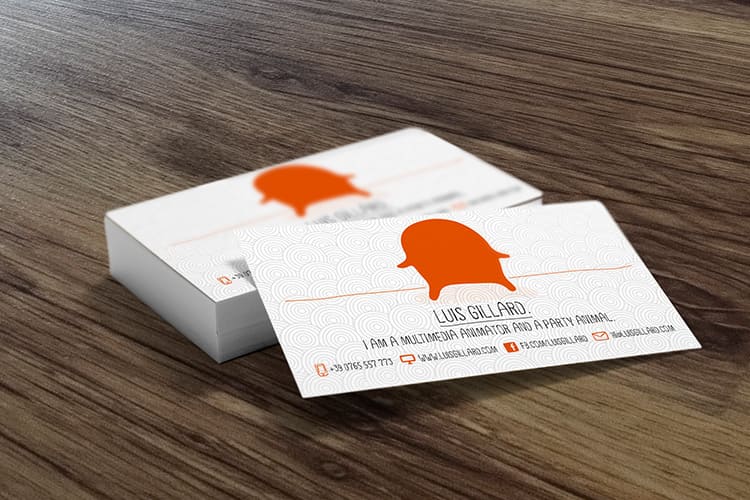 What Is the Difference between 14pt and 16pt Business Cards?
Printing experts recommend lighter card stock for some design requirements while favoring weightier stocks for others. So what is the difference between 14pt and 16pt business cards? We'd see.
14pt Cards
A 14pt card offers these advantages:
Cost-effective: They are generally more affordable than thicker stock. So these cards are a cost-effective choice.
Flexible and portable: 14pt stock is thinner and flexible, making it the ideal paper for Foldover business cards. In addition, these cards don't weigh much, so they are easy to carry around in bulk and won't impact the weight of your client's wallet.
A 14pt card will do the job, but note that these cards are less durable than the 16pt option. Also, some recipients are biased towards lightweight cards and may associate thicker stocks with higher quality. So a 14pt card may fail to leave a strong impression.
Another major drawback to using a 14pt card is that some finishes, such as embossing, debossing, or foil stamping, may be unavailable for thinner cards.
However, 14pt cards make the perfect Mini, Standard, or Foldover business card.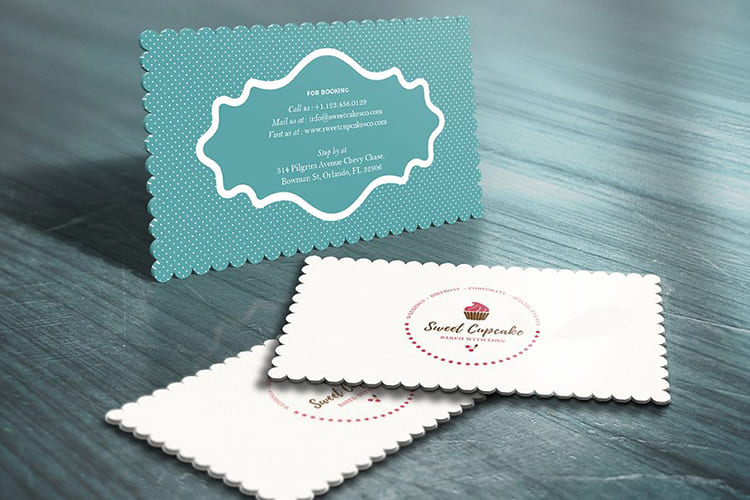 16pt Cards
A 16pt card has these advantages:
Premium feel and more durable: A weightier business card conveys quality and professionalism. Also, these cards are more durable and less prone to damage.
More options for special finishes: A 16pt cardstock can handle additional printing techniques, such as spot UV coating, embossing, debossing, and foil stamping, thus enhancing the visual appeal and overall card quality.
However, some potential drawbacks are the higher cost, less portability, and recipients occasionally interpreting your card presentation as too formal or excessive.
Conclusion: Is 16pt or 14pt Better?
So what is the difference between 14pt and 16pt business cards? These cards have different weights, widths, and separate use cases. Depending on your preferences and needs, one might be better for you than the other. However, they are both popular choices for promoting your business.
Ordering a business card online from a reliable service like 4OVER4 will ensure your card meets your desired standard and impresses your audience. Call on +1 718-932-2700 or mail us at support@4over4.com to get started.