Business Card Size and Dimension in Inches and Millimeters (mm)
Even though business cards have been around for some 600 years now, their popularity isn't waning yet. On the contrary, this popularity has allowed them to not only exist but to evolve and continue to be highly relevant, even in today's digital economy.
For many people and brands, it's still a smooth way to make a first impression, give contact information, or even convey the ideals and culture of their brand. Since business cards play an integral role in business and marketing, you must get it right for you or your brand. It's why we've written this guide to help you do just that.
We believe what is worth doing is worth doing well. We are experienced in printing services. Our rates are affordable, and we deliver in record turnaround time. We want to save precious time and money.
In the ensuing paragraphs, you'll be learning about this handy marketing tool.
What Is The Standard Business Card Size?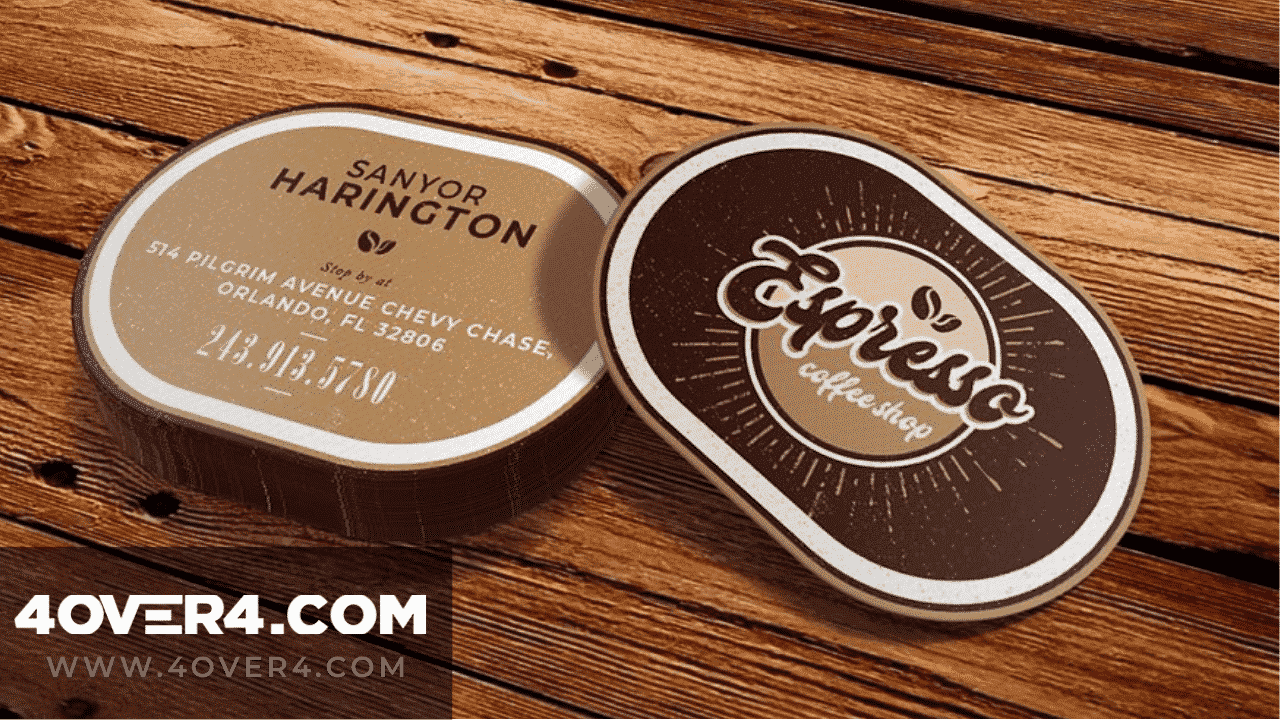 How big is a business card? The United States of America (USA) standard is 3.5 x 2 inches. Or 88.9 x 50.8 mm.
In Europe, the standard size of a business card is 3.35 x 2.17 inches (85.09 x 55.118 mm), a little less width and slightly more length than its US counterpart.
These cards are often rectangular. By default, they are printed with square-shaped edges.
Business Card Dimension And Alternative Shapes
If you're looking to design your next card, stick with me. I will name card dimensions and give a rundown of conventional business card sizes you can pick from:
2″ x 3.5″ (50.8 x 88.9 mm) card size
This is the standard card size. As you'd imagine, it's the most commonly used size as well. If your brand is best described with adjectives such as "traditional" or "corporate," it's helpful to go for this size.
It mimics the size of your regular portrait credit card and will fit into your typical-sized wallet. In addition, a standard business card saves recipients the stress of looking for places to keep them.
If you want the advantage of mimicking the credit card and the rectangular shape aligns with your brand ideals, this should serve you well. Despite the ubiquity of this size, with a bit more creativity and perhaps a rounded edge design, you can still stand out from the crowd.
This dimension lets you print in horizontal or vertical business card size.
2″ x 2″ (50.8 x 50.8 mm) card size
Business cards are traditionally rectangular. That's why going for the square shape is a strong statement in itself. While this fits into even more wallets, you'd score extra points for being unique and distinct.
The uncommon four equal sides force you to be more creative with your designs. It can be the very first signal of your creativity and uniqueness.
It's little wonder they're popular amongst creative agencies and brands that employ bleeding-edge technologies (no pun intended).
Square shapes are pleasing to look at. The all-around uniformity can evoke trust in your brand and its ideals. They can have a rounded edge finish to introduce some dynamism like their rectangular counterpart.
2.17″ x 3.35″ (55.118 x 85.09 mm) card size
This is the European standard for business card size. If you're a professional that travels frequently, or you want some exotic feel around your brand, albeit subtle, this size should work for you.
It also measures like your usual credit card, thus fitting into most wallets.
3.5″ x 4″ (88.9 x 101.6 inches) folded to 3.5" x 2" (50.8 x 88.9 mm) card size
The foldable 3.5 x 4 inches business card is more than meets the eye! It can be adjusted to the more portable 3.5 x 2 inches but can reach 3.5 x 4 inches when fully stretched.
It's best for professionals who want to add information beyond just contact details. For example, you can sell your business more with a mission statement or appropriate photos of your business with the extra space.
Businesses such as dental practices and hair salons sometimes use the extra space as appointment cards. Since an International visiting card size is about 3.5 x 2 inches, there's enough room for such improvisation.
Either way, the extra space is undoubtedly an opportunity to include a compelling copy, tell your story, and sell ideas.
1.75″ x 3.5″ (44.45 x 88.9mm) card size
Also known as the "mini" or "slim" cards, this style is modern and popular among professionals who are more open to novelties.
Of course, the limitation of having less room means there is just so much you can put on there. So if you're only going to put down the basics: your name, logo, and contact information, this might do it for you.
Because of the unique size, you get to draw all your client's attention while doing the barest minimum. This is the go-to size for a minimalist.
What size would you like for your business card? As you have seen, this will depend on plenty of factors, such as your location, industry, amount of content, or even your brand ideals.
We can help you avoid every known printing mishap and make your order available in as little as 3 - 5 days from now. You only have to contact us at 4over4, name card size, or tell us what you have in mind, and we'd take it from there.
The standard shape for business cards is squared corners. But you are not limited to that. Hang on.
Here are possible shapes you can pick from when making your business card: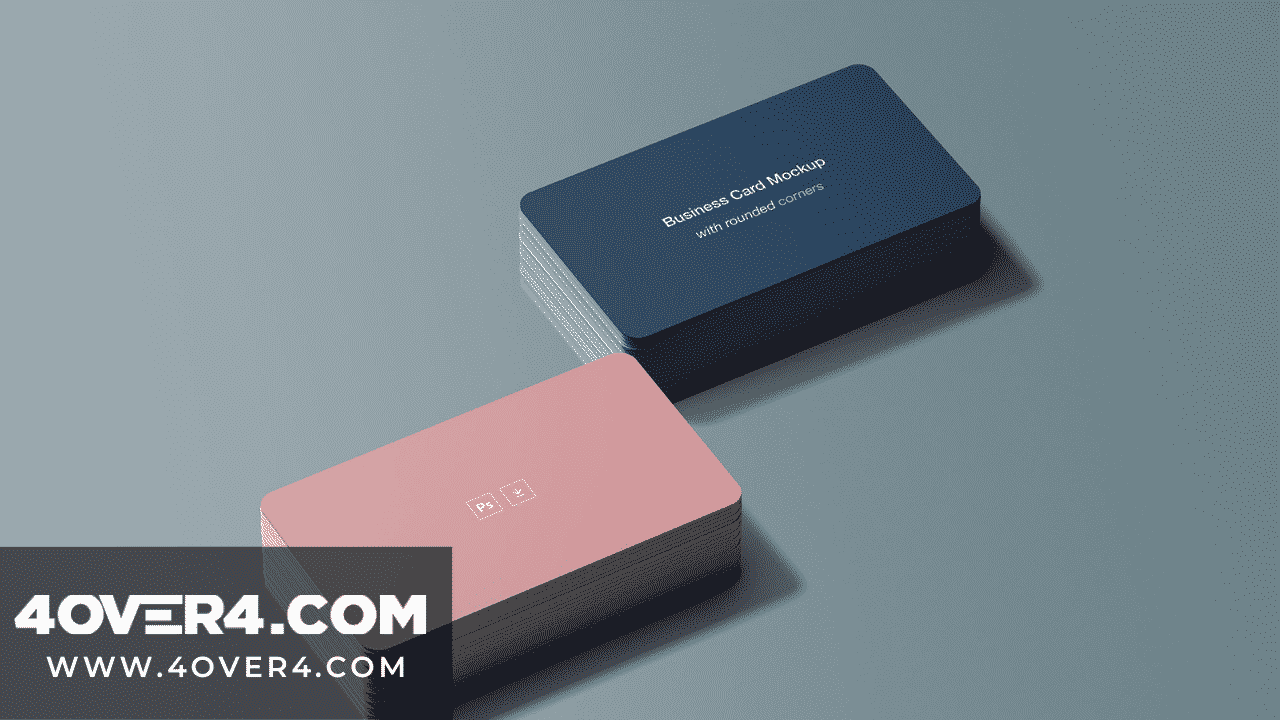 Rounded Corner
Rounded edge cards have a unique appeal to them. This could be an extension of the meaning we get from imagining particular circular objects like the sun or moon.
Similarly, you can convey your brand's dependability with rounded edges. In addition, you get to avoid the untimely creases and folds on those edges while maintaining a stylish and astute look.
Since the edges will be trimmed, you shouldn't place content near the edge. Otherwise, you'd lose content that is too close to the edge of the card, making it hard to read.
You can avoid this undesirable outcome by selecting from our list of design templates. We know all the possible ways design and printing can go wrong. So we'd help you avert all such outcomes, saving you money and energy.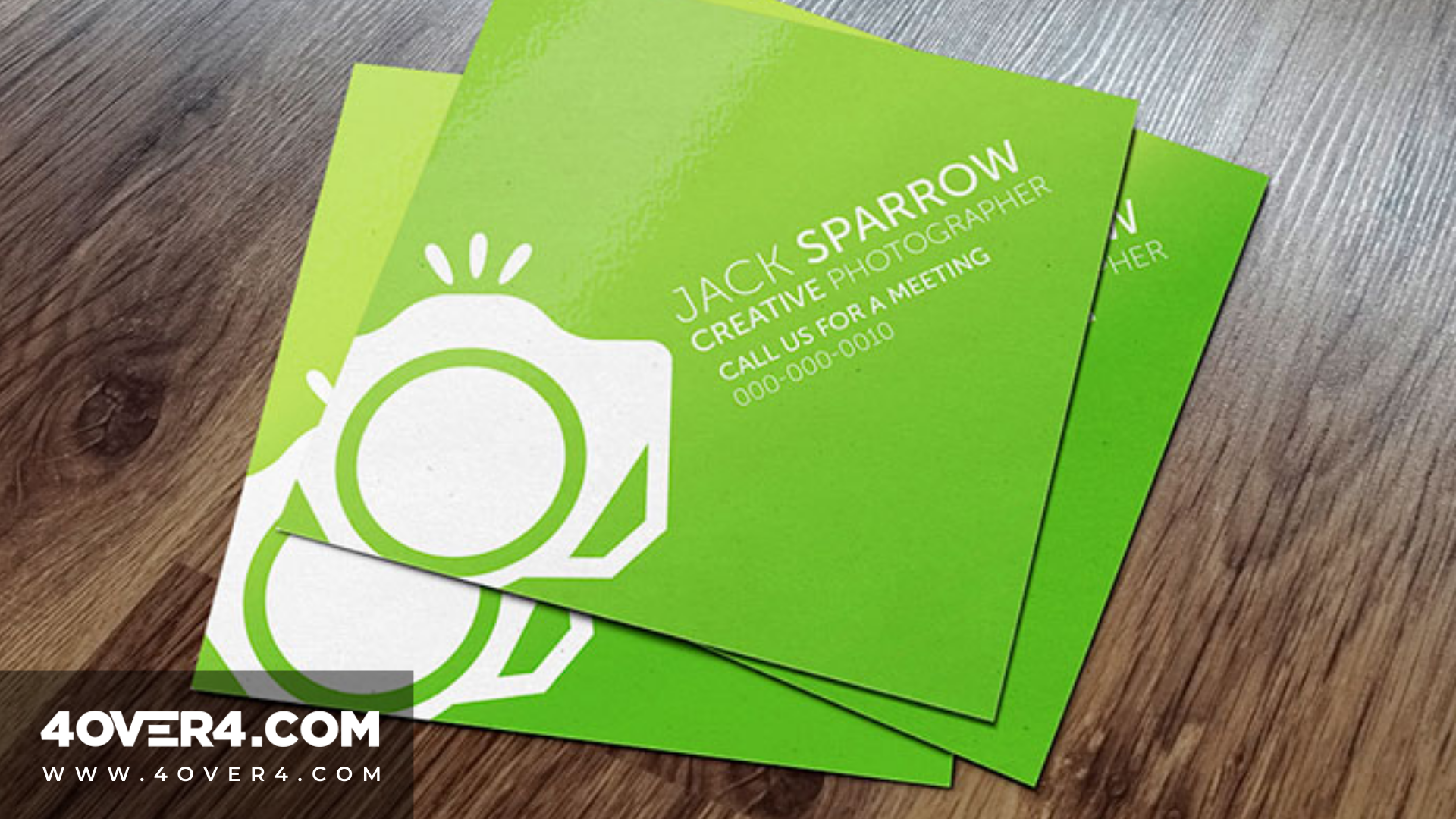 Square Rounded Corner
The square business card also has the rounded edge option, making it even more modern and attractive. Plus, you get the benefit of a card that hardly ever creases or folds.
This design is best for design and creative agencies. Look no further if you want an easy hack to make a great, long-lasting impression. Your business prospects will not overlook the care and thought you put into such a design.
If you worry about your content getting trimmed off, you can save your effort when you use our free template that has been set up with the proper bleeds and margins to ensure your job is neat and accurate.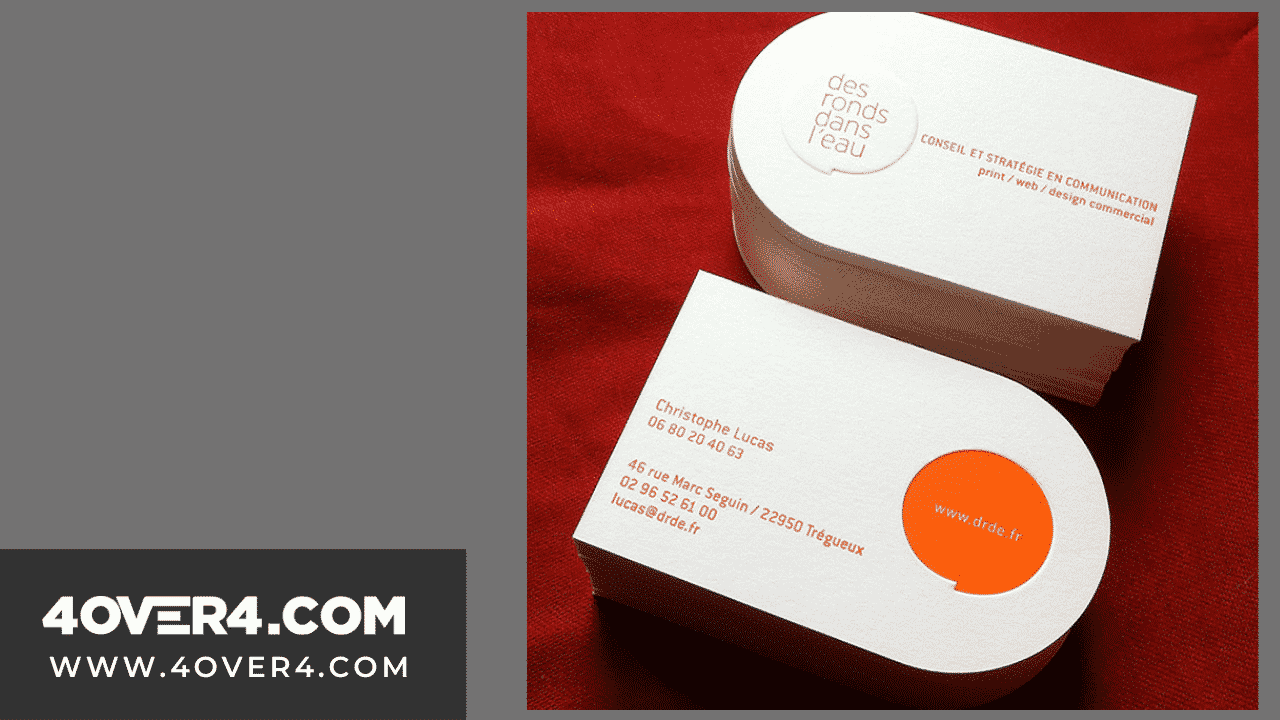 Single Rounded Corner
Instead of having rounded edges or square-shaped edges all through, you might want to alternate with a single corner that's rounded.
This design is quite stylish and will mostly work for creative or design agencies. With this finish, you get to keep the benefits of both the rounded edge finish and the square-shaped finish.
It's an incredible hack if you wish to be noticed and talked about effortlessly.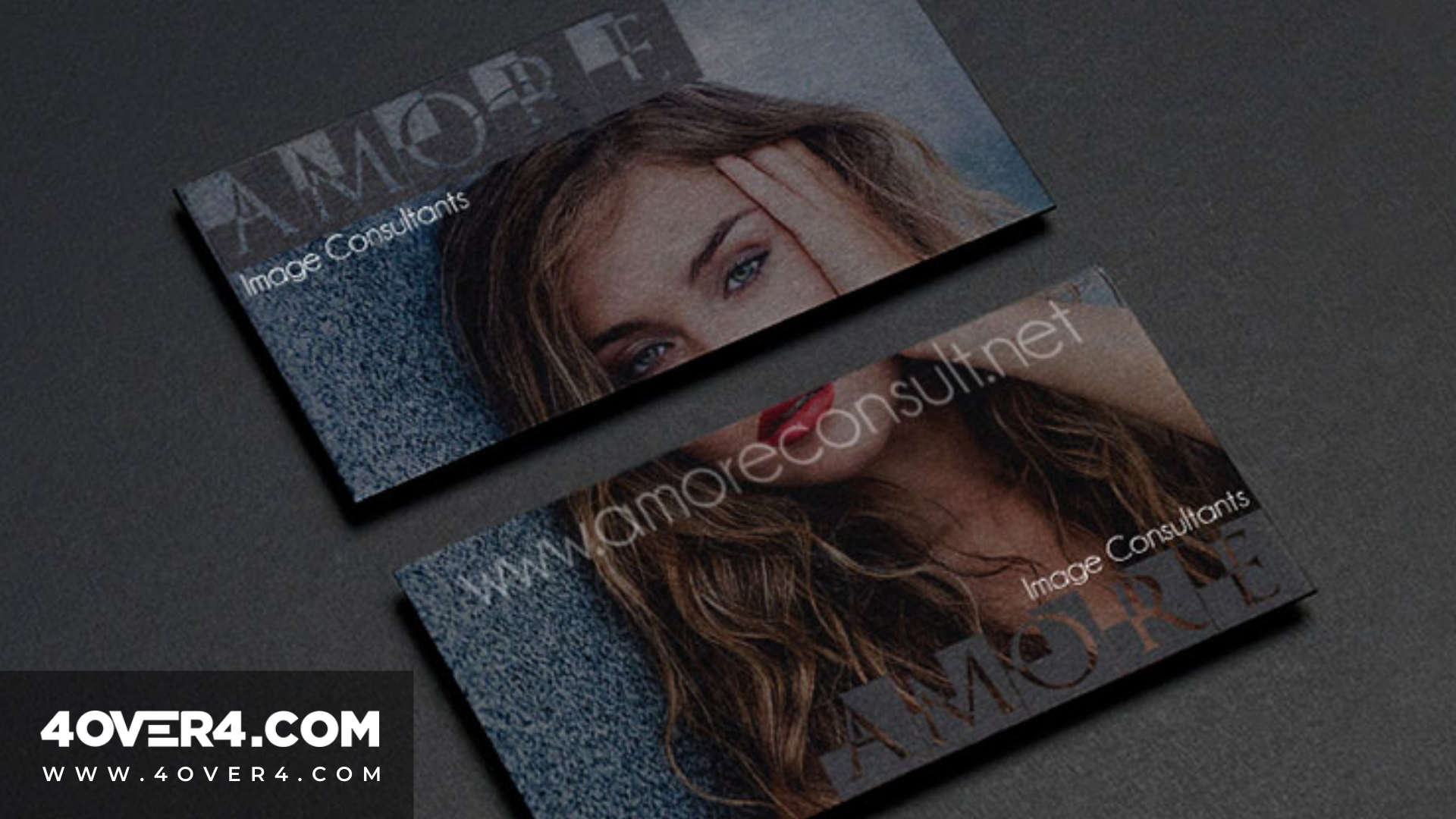 Slim Business Cards
Have you ever had to dispose of a card because it felt too heavy? That could be your card that ends up in the trash. If you must avoid this outcome, you should go for the slim business cards.
We recommend premium card stock for a perfect finish. Regular stock cards may be too weightless. Your reputation of eminence will precede you when you hand one of these to prospects at a function. Slim business cards can be that big of a flex.
A rounded edge design can complement the slim texture and leave you with a breathtaking product that's hard to fold.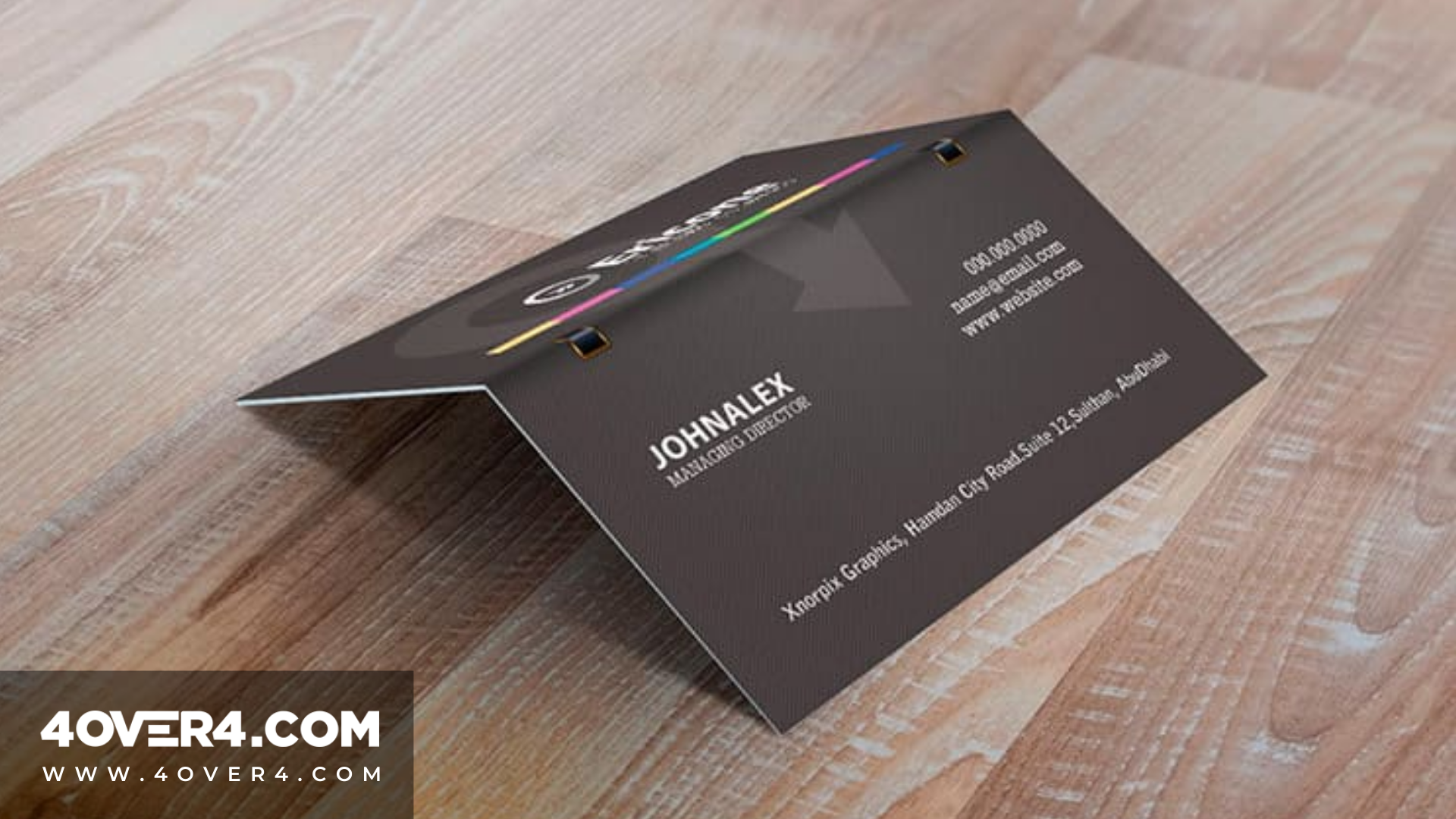 Folded Visiting Cards
If you are going to have an upcoming physical event, the foldable cards may be just what you want. They can be handed out to guests like regular cards while carrying extra information such as special coupon codes, brand messages, or new product announcements. Some businesses use the extra space as appointment or visiting cards. This is as versatile as business cards come.
We offer our customers customizable templates for foldable designs. Then, once you are satisfied with what you have, we can help print them for you too.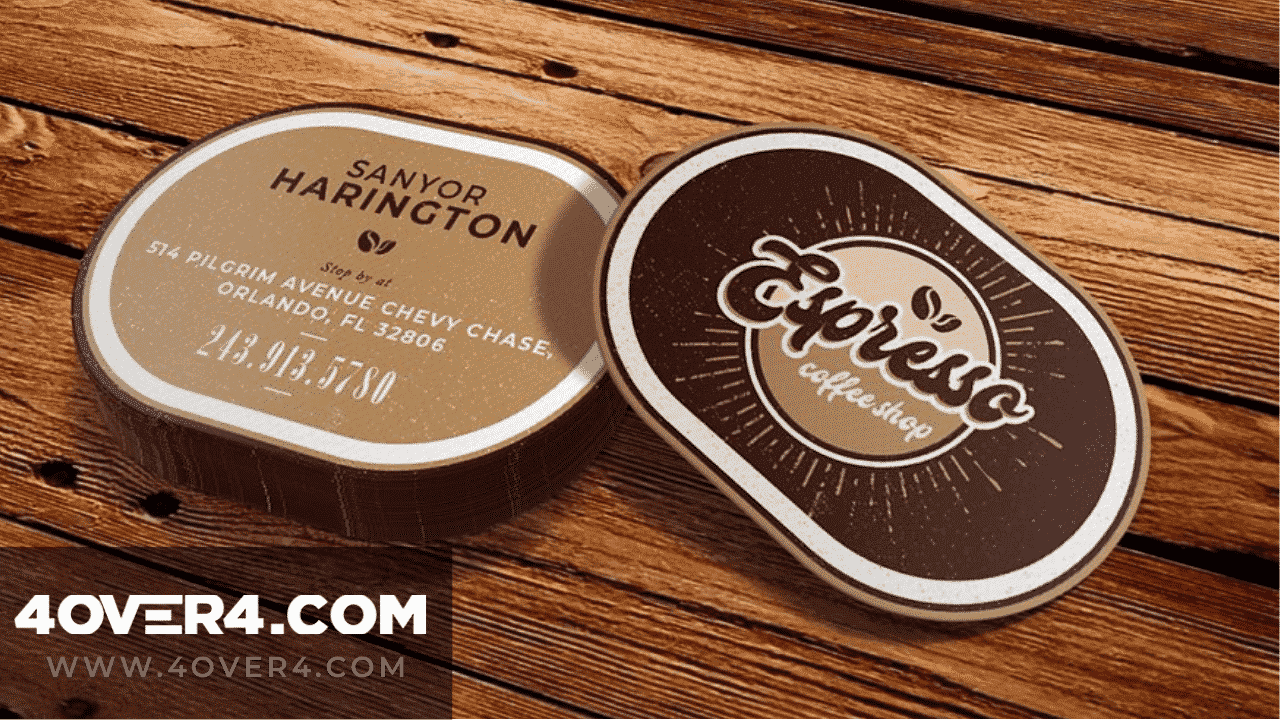 Circle and Half Circle
The circle business card comes out fully rounded, like a circle. The round business card size varies and can hint at friendliness and inclusivity. Its uniqueness wouldn't hurt your brand's visibility either.
On the other hand, the half-circle features a half circle appended to a square or rectangle. It's the easiest way to convey your brand's dynamism and is best suited for creative and tech professionals.
The rarity of this design can be a testament to your brand's premium quality.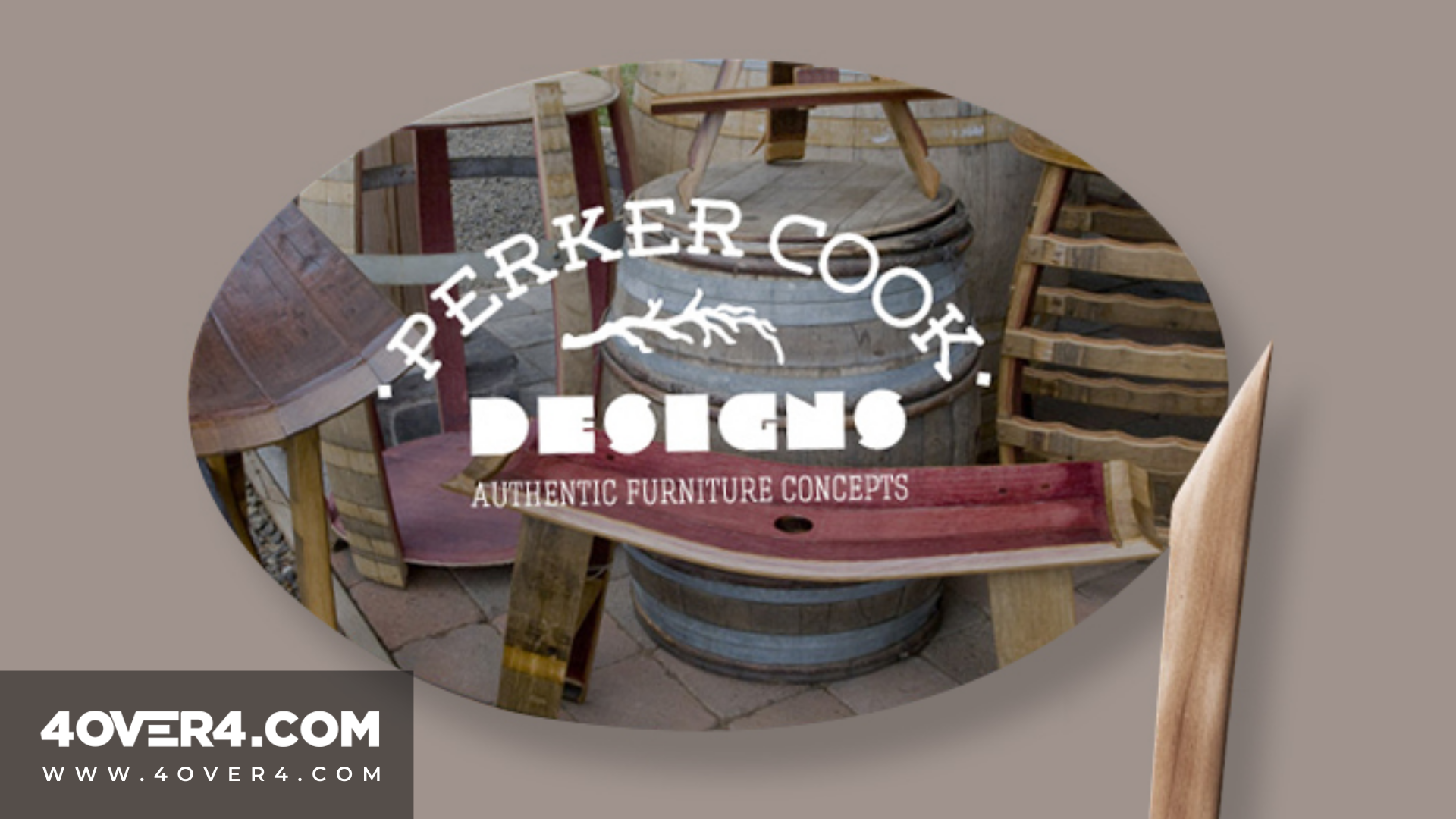 Oval
The oval business card is shaped like an egg. You may never have seen or heard of an oval-shaped card until now. It's pretty rare and guaranteed to get you some attention.
The unusual shape forces you to be creative and deliberate with your content and placement. The result is a distinct business card with compelling content.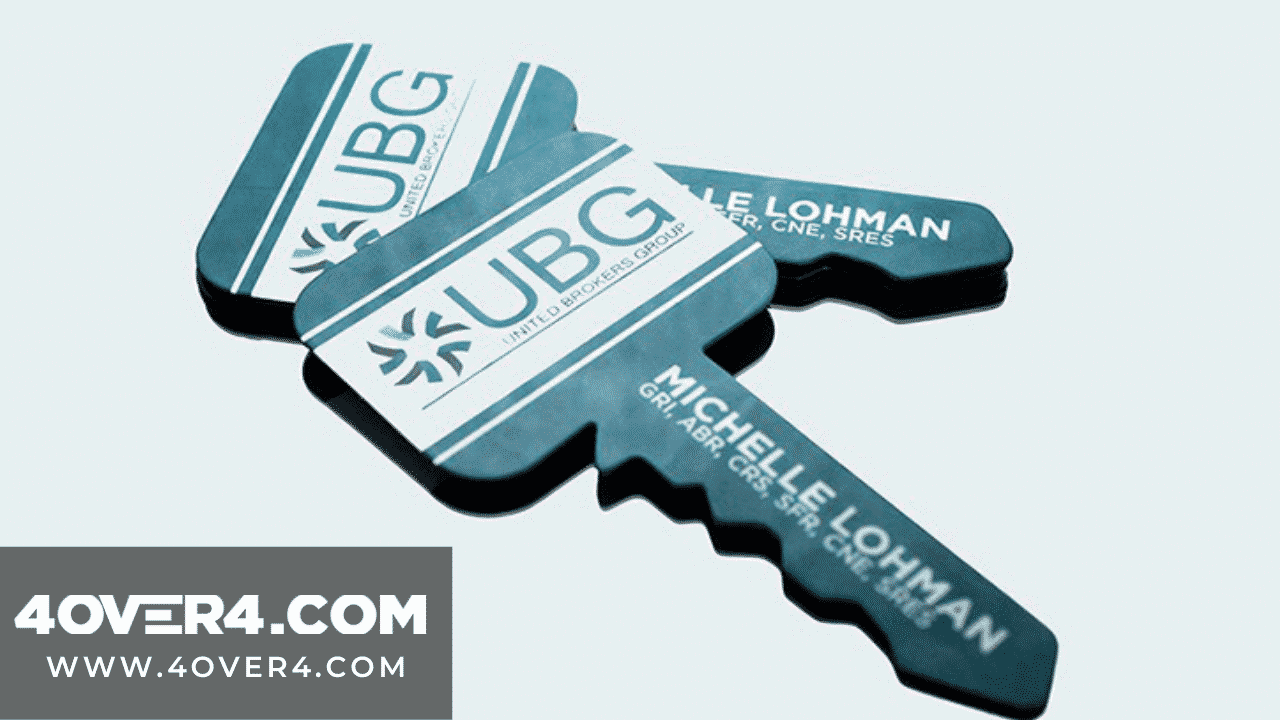 Die-cut Business Card
Recall when we said you have an unlimited number of shapes and sizes to pick from? Well, this is what we meant.
The die-cut process lets you create any shape business cards of your choice without losing quality or precision. The technology that we use to cut and trim ensures this.
This is the bleeding edge as far as printing is concerned. So when it comes to the type of cards you want for yourself or your brand, you're only really limited by your imagination and the company you work with.
At 4over4, we offer the widest range of printing services available. You can choose any shape, any size cards, and we will deliver premium products to your doorsteps.
What About Custom Sized Business Cards?
Business card measurements can be anything you want them to be. We didn't manage to capture the actual size you'd want? We're happy to let you know that we'd print your cards in custom sizes, too, even the sizes that are not listed here.
We'd love to hear what dimensions you want your prints. We offer custom size business card printing which allows us to print your exact business card specs.
Business Card Dimensions in Pixels for Photoshop
If you are good with designing, you can use photoshop or other illustrator software to create custom designs, and we will print them for you. Here are some card sizes and the recommended photoshop pixels for good prints.

Card Dimensions . . . . . . . .Business Card Size In Photoshop Pixels (300 DPI)
2″ x 3.5″ . . . . . . . . . . . . . . . .600 x 1050
2″ x 2″ . . . . . . . . . . . . . . . . . 600 x 600
2.17″ x 3.35″ . . . . . . . . . . . . 651 x 1050
3.5″ x 4″ . . . . . . . . . . . . . . . .1050 x 1200
1.75″ x 3.5″ . . . . . . . . . . . . . 525 x 1050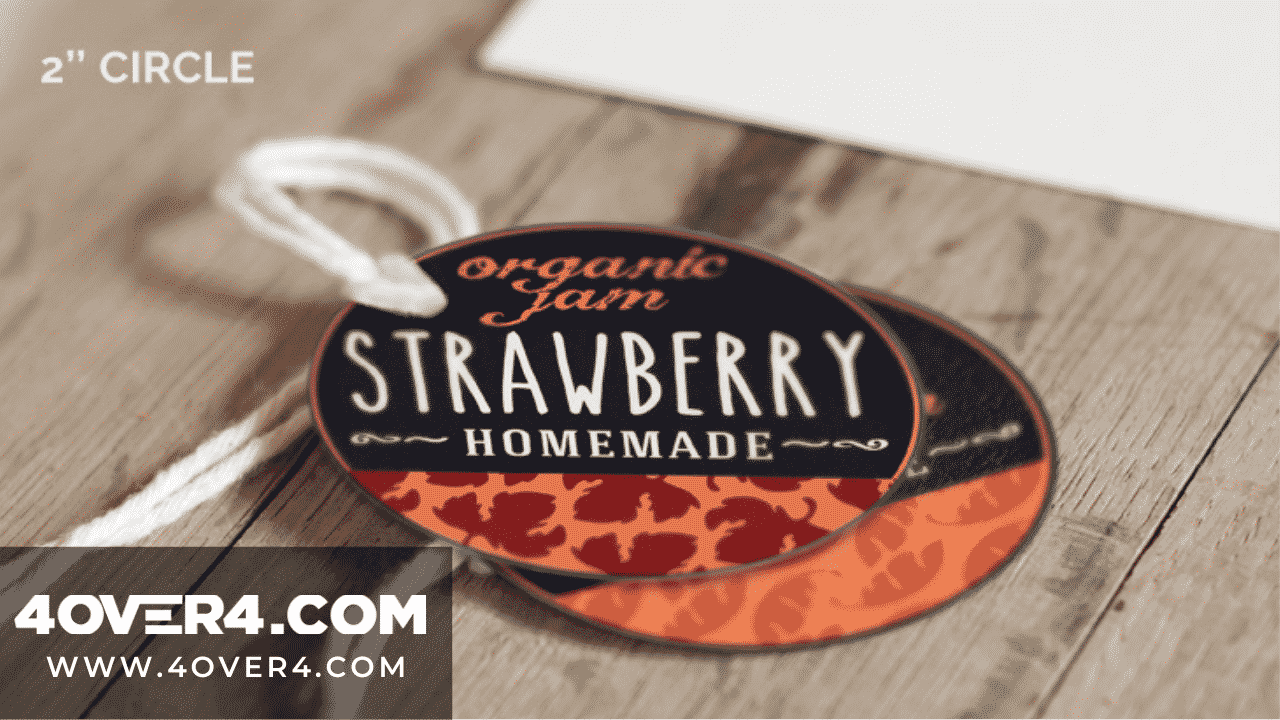 Conclusion
Brands today have a plethora of possible choices to make when choosing a business card. But, they say freedom comes with responsibility. And that is why we are here. At 4over4, we want to be responsible for your printing jobs and guide you to make the best decisions for your printing needs. So you have the creative freedom you need to express your brand's true voice and message.
We understand that your card is far from just an ordinary card. It is a powerful symbol that is no less an extension of your brand's ideal and message. So If you'd like to experience quality and seamless service delivery, we are here to serve you.