Every business card has a name, contact information, logo, and other varied elements. It sets your business apart from your competitors as no card has the same information. Does that mean you have unique cards? Not really because they all have the standard template of 3.5" x 2" or 2.5" x 2.5".
If every card looks the same, why should your client notice you? 4OVER4.COM is one of the most trusted names that gives you several reasons to hit the bull's eye and stand out.
When you select a standard template, you forego a chance to make original business cards. For instance, what if your competitor chooses the same template background, look, and feel? Instead, when you choose custom cards, you can be more versatile and unique. Choose business card finishes, your own colors, positioning of text, and more.
4OVER4.COM offers both different types of business cards and other marketing materials but, how can you choose between the standard and custom sizes? Learn more about both types of card to come to a perfect decision about which is best for your business.
How Big are Your Business Cards?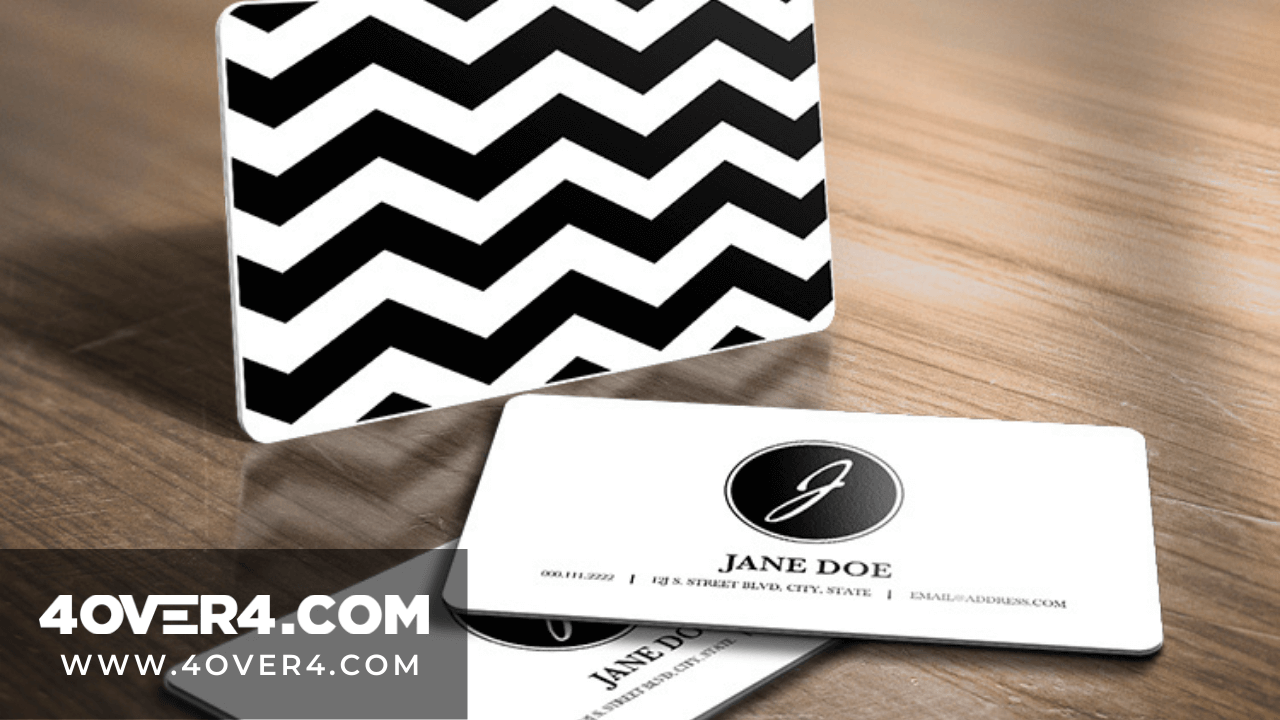 When you have an idea of where to start, it becomes more manageable to create enticing cards. Do you know the exact measurements of a business card?
The standard dimensions of a finished card are 3.5 x 2 inches or 8.9 x 5.1 cm or 88.9 x 50.8 mm as per the metric system. This size has its advantages as it is made to be convenient and fit in most common places. For example, your pocket or wallet.
The most common business card sizes are –
Standard 3.5 x 2 inches
Micro 1 x 3
Square 2.25 x 2.25
Folded 3.25 x 2
Ensuring your logo and text is within 3.25 x 1.75 inches is vital to maintain the correct bleed area. If you do not wish to experiment, 4Over4 comes up with a range of categories in business card designs to browse from.
You may also use double-sided designs when you need extra space. We also offer custom designs in a range of die cuts and finishes. Let us know your specifications and we can take on any shape, dimension, texture, and material you want.
Are you aware of the differences between the standard vs custom business cards? They each have their own strengths and weaknesses for your potential needs. To know more, let's dig deeper into the subject.
Standard Business Cards Printing
In order to promote your brand across the globe, the standard business card printing is the most cost-effective medium. What do you think of when you hear the term the standard business cards? It is a small card of 3.5 x 2 inches that consists of initial information of a person and company. Today, there are various kinds of cards being used in different shapes, sizes, design, and style. But, the standard business card size is the most preferred choice for reasons like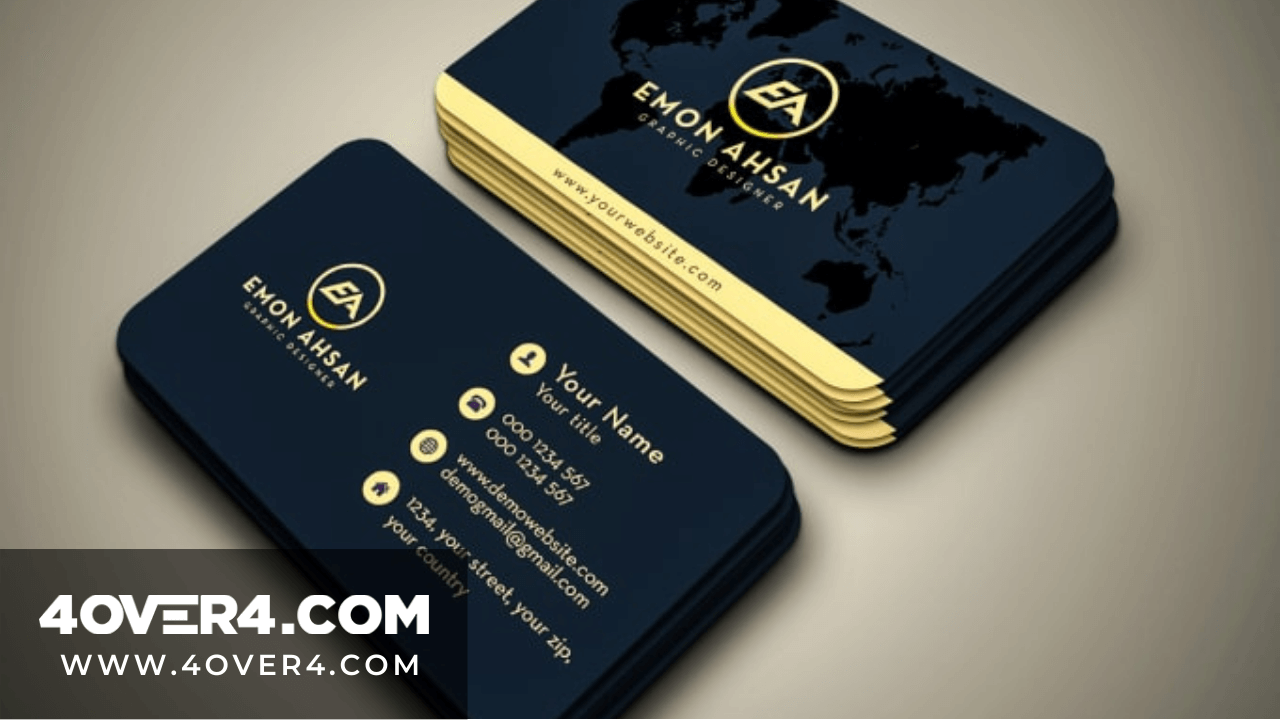 Standard business cards are easy to handle
Have a smart look and feel
Occupies less space in wallet and pocket
Easy to print
Affordable and cost-effective
One of the first things that comes to mind when you first receive a business card is how to handle it or where to keep the card. If the business cards are too big or have an odd shape, it can be difficult to tuck into your wallet. Another thing that comes to mind is the printing expense. They are always easy to print because of the simplistic design and you can get it delivered within the least time in comparison to the custom business cards.
4OVER4.COM allows you to get your standard cards for free when you opt for the free business card on the website, especially easy when using our business card templates. Our range of ultra-thick business cards and edge painted business cards breaks the monotony of the standard business card to create an innovative eye catching design. Your standard business card gets delivered within 2-5 working days.
Custom Business Cards Printing
These days creating business cards takes just a few seconds. You just need to browse through the themes and backgrounds until one appeals you, input your name, logo, address, on the already designed template and you are done. Because of how simple it is to create such beautiful cards, several companies prefer them. Do you think such business card designs are a great way to attain exclusivity?
The answer simply is no. There are a range of custom card designs and embellishments available today such as the embossed business cards, magnetic, full color, photo, and double-sided cards, glossy, silk laminated business cards, foldover business cards, and even plastic material. Today, the custom cards have created their own market for absolutely stunning impacts.
A customized professional card reveals the vision and nature of your company which is more beneficial in comparison to the standard cards.
A customized card can communicate the exceptional features of your company to the clientele.
Custom business cards help distinguish your company from your competitors.
The design and layout, fonts and colors, papers and textures and even ink for printing are carefully selected to convey the right message of the business to the clients. Instead of petroleum-based ink, 4OVER4.COM can offer you vegetable based environment-friendly ink when you opt for green printing method to not only balance the prints, but also care for the environment.
Amidst the increasing competition, if you wish to stand out, custom cards can definitely help you get noticed. The generic business cards are common and it is possible that your clients have seen them before. In such a situation, your card is not helping to boost your brand or connect with a potential customer.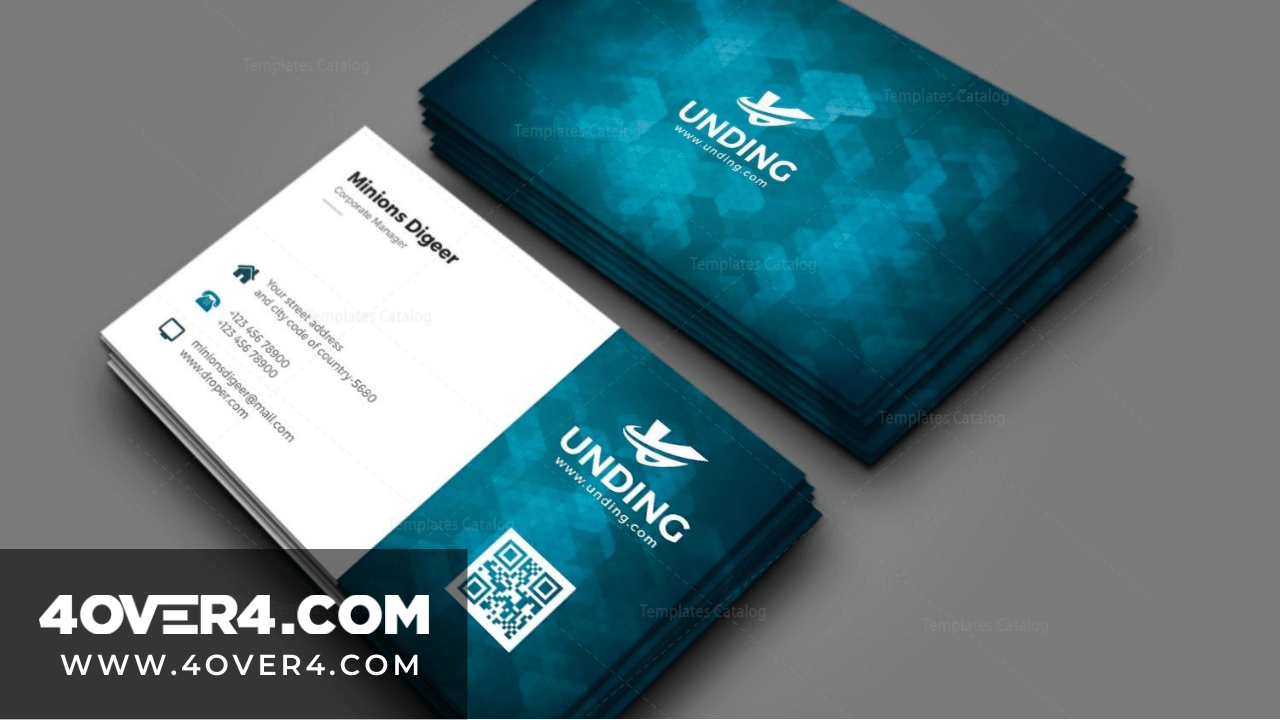 Instead, your client may get an idea that you are not as well invested as you appear to be. Custom designs are an elusive yet effective way to create a strong impression. Such cards keep you tuned to your company and make you appear successful.
Standard Business Cards Vs Custom Business Cards Printing Online
Are you looking for standard sizes or custom business cards online? 4OVER4.COM offers you a broad range of business cards as well as other promotional items printing at affordable prices. We also provide a reprint option to edit your product detail if you want. Whether you are using standard or custom printing, our team can help you to acquire the best quality printing products in a very short time.
Our dedicated 24/7 online customer support representatives fully understand your queries regarding your printing products and provide you with the best solution. We can address all of your necessary printing needs.
If you still have any doubt, visit our website and chat with our customer service team. Our exclusive cards can be yours in just a few clicks. Personalize your business cards and make yourself stand out.