Before we delve deeper, let us, first of all, grasp the definition of direct mail marketing. Direct mail marketing refers to a marketing strategy where letters, free direct mail postcards packages, brochures, greeting cards, etc, are sent to your current customers and even prospects. This marketing strategy can be used in B2B or B2C scenarios.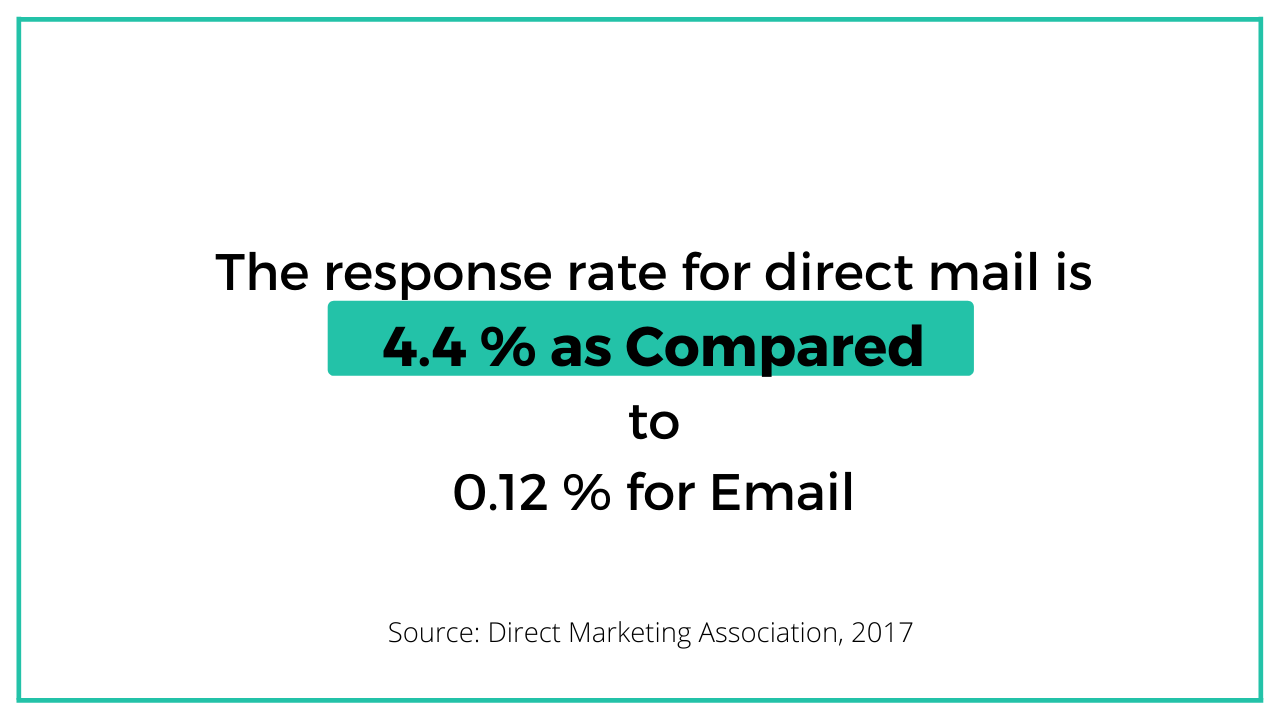 But why would you opt for direct mail marketing strategy when the average response rate for direct mail postcards has dropped over time? Well, here is the greatest surprise; people receive direct mail better than they do emails. According to the
Direct Marketing Association
, the response rate for direct mail is 4.4 percent as compared to 0.12 percent for email. In my opinion, old is gold, direct mail marketing is your best bet when promoting your business.
Reasons Why You Should Invest In Direct Mail Marketing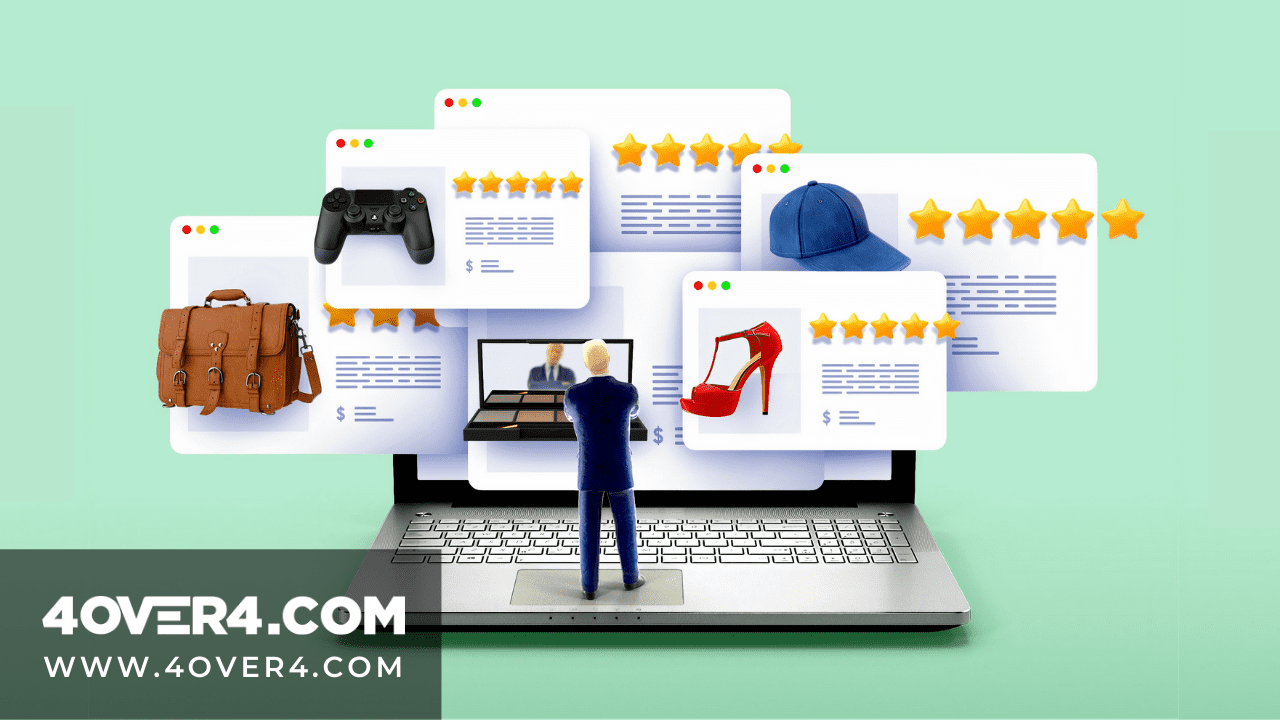 Source
Did you know that a huge number of the American population trusts direct mail marketing ads received via mail than they do trust those they see online? This is well illustrated by a survey conducted by Marketing Sherpa where it turns out that 76 percent of people trust mail ads. And who would blame them for choosing so, after all, the average American is bombarded with 121 emails per day. That's called making noise and not respecting personal space. Marketers should start considering what really appeals to the consumer.
Of course, emails give better ROI because they are cheaper in all sense but at the end of the day just note that opening the mailbox works up our emotions in a positive way. Here are some reasons why you should consider direct mail marketing as part of your marketing strategy.
People enjoy receiving physical mail
You get better response rates compared to email
Direct mail is highly targeted to households and individuals making it more effective
Consumers read their direct mail. They rarely ignore it.
Direct mail is not spammy
Direct mail influences purchasing behavior
Now it is time for the rubber to meet the road. We are going to look at some of the most brilliant examples of direct mail marketing in terms of uses, scenarios and companies.
The Top Best Examples Of Direct Mail Marketing
Content kit
What are your most popular resources? Well, why not put them together in the form of print? These can be books,  posters, greeting cards, manuals, white papers, you name it. Put it all together and send it.
Portraits
Don't be salesy all the time. Hire an artist on Fiverr to draw something that your prospects might love and make it a limited edition.  Ensure that each drawing is accompanied by a note. Very few people throw away artwork.
The empty iPad box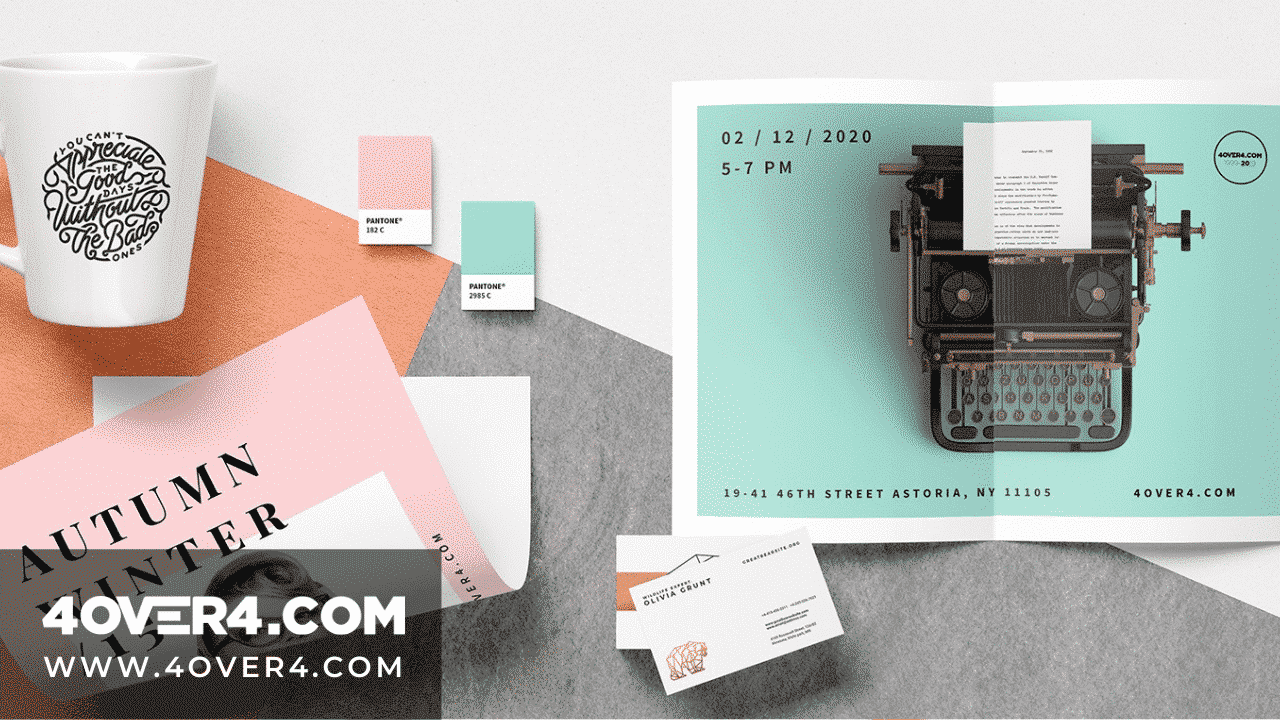 Source
This is a B2B direct mail idea that worked for Heinz Marketing.  They sent their prospects empty iPad boxes with a note that said  " We know your time is super valuable, but if you'd be willing to come have a conversation with us to solve XYZ problem that you already have, we'll hand you the iPad that was in this box."
According to Matt Heinz, Heinz Marketing President, they have used this method with several companies and the results are fantastic. They have generated twice the number of appointments as the number of iPads they have given away.
Swag boxes
These are boxes full of goodies associated with your brand or company. People always have fun unpacking such boxes, it gets their adrenaline going. With your brand quite prominent in the box, you can be sure it will stick in their minds.
Highly personalized brochures
You send personalized emails with names and emojis, the whole shebang to get your reader's full attention, well since people like tangible things, why not get personal with your brochures? Just ensure you use the brochure to promote a product or service and not to give a family history of your business.
Gimmicky toys
Have you ever watched any tech vlogger on Youtube? You will notice that a majority of them have an Android toy on their desk or something of the sort. You can do the same for your brand. Get gimmicky toys that you can send to your clients and prospects. Let it be something they can be proud to display for all to see. This means free advertisement and brand loyalty is established.
Should I Drop Emails and Go Direct?
No. Clients love multi-channel marketing and variety makes your marketing efforts complement each other. Do not pit emails against direct mail but neither should you ignore the resurgence of direct mail either. Email is not the modern equivalent of direct mail marketing. They are both channels that can be personalized but the consumers engage with them differently. People receive packages while at home but most of the time, they read emails while at work. Work is a demanding atmosphere with the ever gazing stares from nosey coworkers or a bossy manager, so you will definitely ignore most of the emails you receive or direct them to spam.
What does this mean? It means that emails are great for conducting follow-ups. In my opinion, you should use emails after having sent a direct mail package. Stop pestering people without offering them value for their time.  This multi-channel approach gives consumers a better way to interact with your brand and get started with the buying process. How much does direct mail postcards cost? There are several factors involved and at 4OVER4, we follow due process to ensure that you get nothing short of excellent. Remember, buying is a process that starts in the mind. Make your customers see and feel you via direct mail marketing and soon they will be buying you.