Business cards are one of the most efficient ways to exchange contact information with someone you have just met. Placing your card with a potential customer or a prospective business connection is critical for growing your business and need you to know the business card etiquette. Unfortunately, the Statistic Brain Research Institute found that 88% of business cards handed out will be thrown away in less than a week.
To increase the chances that someone will keep your business card, you'll want to use a high- quality business card printing company and unique design to make sure it stands out. For example, you may want to try a plastic business card that is strong and sleek. On the other hand, a standard business card with a sharp design and vivid colors may be more your style. Whatever style you choose, be sure to exercise proper business card etiquette to ensure you're being respectful to potential business partners or customers. Here's what you need to know: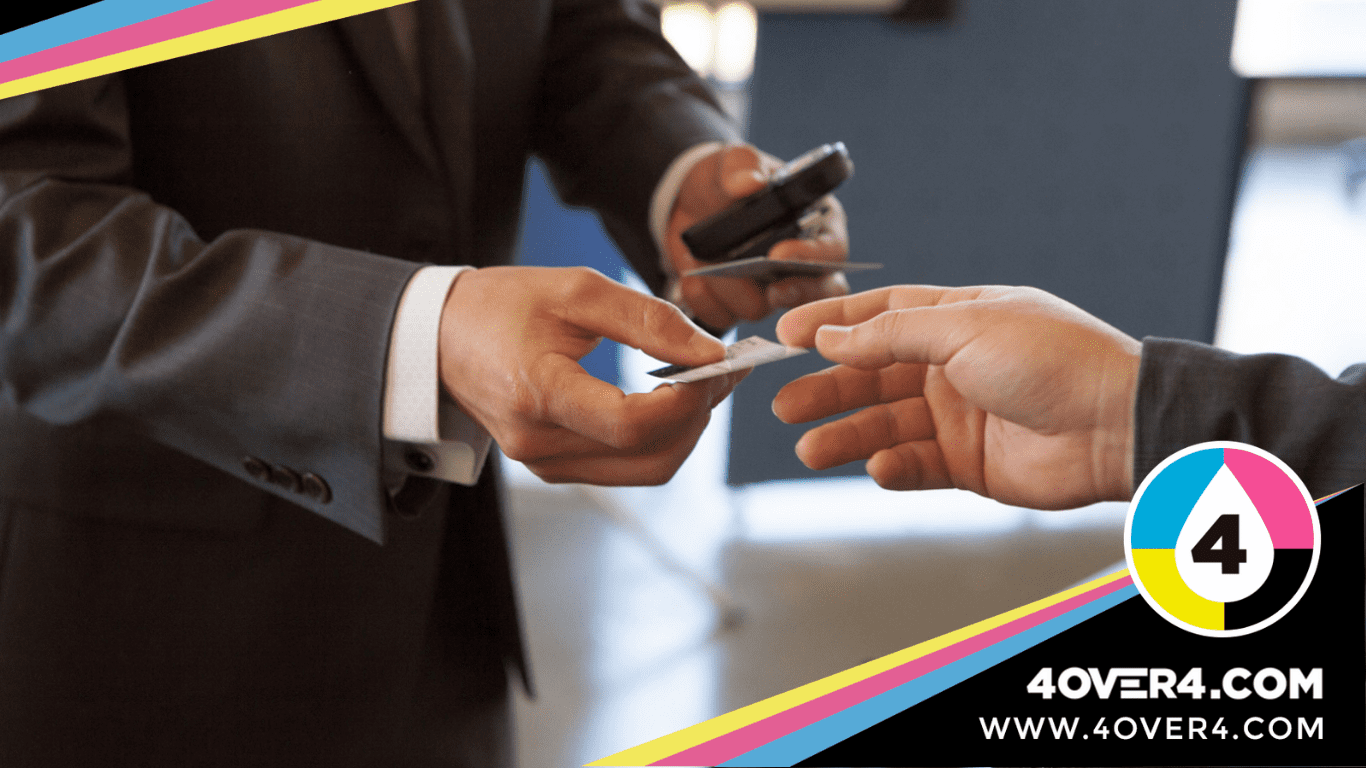 Business card exchange
What to Include on Your Visiting Card
First and foremost, your business card needs your contact information. You'll want to include your full name, job title, phone number, and email address. You may also want to include your business' name, website, and address. A business' logo should also be incorporated into the card's design to help create a more unique look and help increase brand awareness to whomever receives the card. A visiting card is designed for marketing an individual. However, business card etiquette dictates that your information should always be factual, honest, and truthful. In other words, you may want to avoid making exaggerated claims that may lead the reader to believe false information. Of course, if you have won awards, it's great to include which one's you've achieved to help establish credibility. Finally, your business card should focus on what your business does well. You should avoid bad-mouthing your competition since it is unprofessional and may be considered a form of defamation.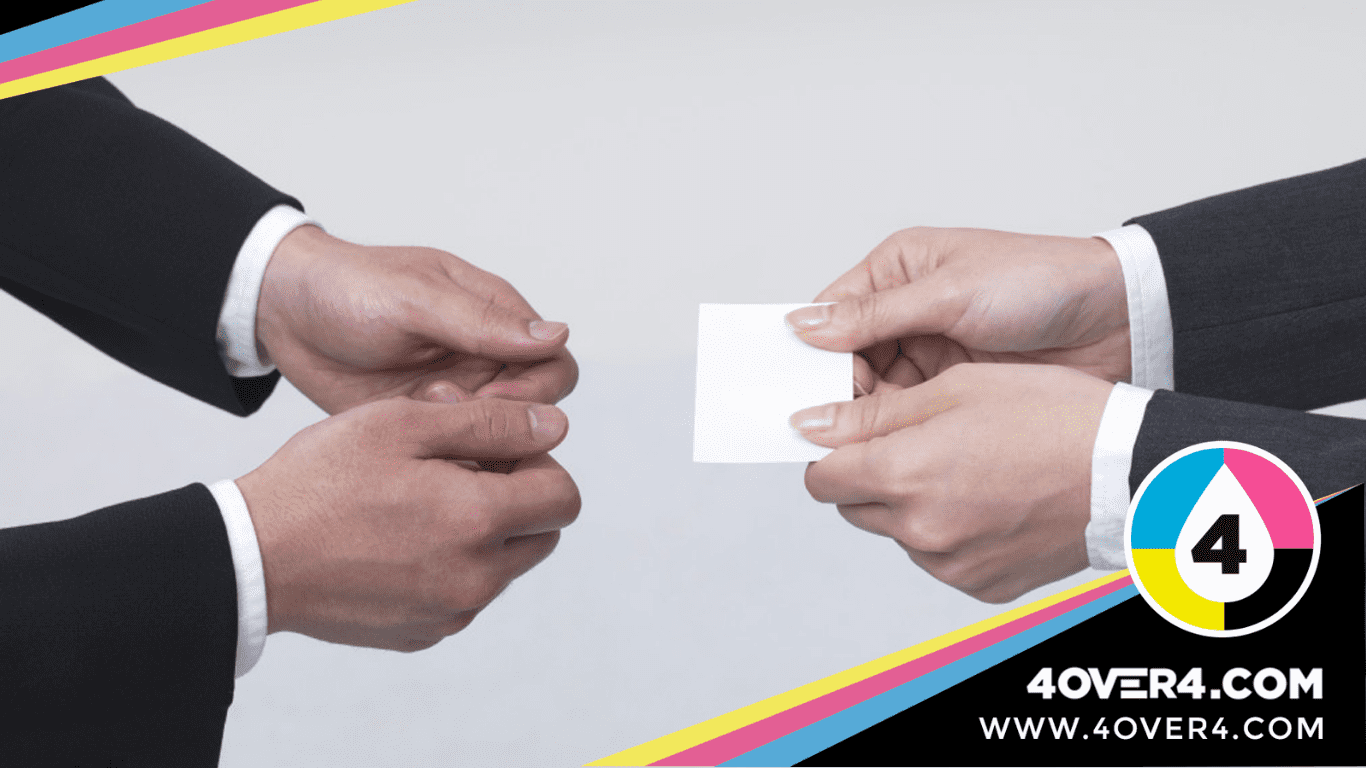 Right business card exchange etiquette
Keep Your Business Card Accessible and Presentable
It's business card best practice to always have a business card on hand. You never know when a new networking opportunity will present itself. A business card is always more professional than writing your contact information on a napkin, a piece of paper, or exchanging phone numbers. It also will help your potential client or business partner view you as a prepared individual. You can't simply throw a few business cards in your back pocket, tucked in your wallet, or floating around in your purse. When the timing is right, you'll want to hand out a pristine, unwrinkled business card that will set the tone with your new connection. Consider carrying around a designated business card case that will protect the cards. Be sure to keep it in a convenient place, so you know exactly where it is at all times.
How to Present and Exchange Business Cards
A crucial part of business card etiquette is to know when and who to give your card to. Your business card should not act as promotional flyers that go straight to the trash can after they are distributed. Avoid freely giving your business card to strangers or to anyone that doesn't ask for it. Instead, try to have an authentic, meaningful conversation with someone first. Making a good first impression is essential so that the other person will genuinely want to contact you. Then, only offer your card if he or she asks for it. Be mindful of your body language during the business card exchange. Present your card while making eye contact with your potential connection with the writing facing up. This signifies the importance of the information while maintaining an authentic demeanor. After someone has asked for your card and you have given it to them, it's a good idea to ask for their card in return. It shows that you also value them as a connection and are interested in finding out more about this person and potentially working together. Another good rule of thumb is to accept their business card with two hands. Take a moment to look at it. Pausing to read their cards instead of immediately throwing it in your bag is a sign of respect. Plus, you'll want to burn their name into your brain so that you can write down who they are and what you talked about later.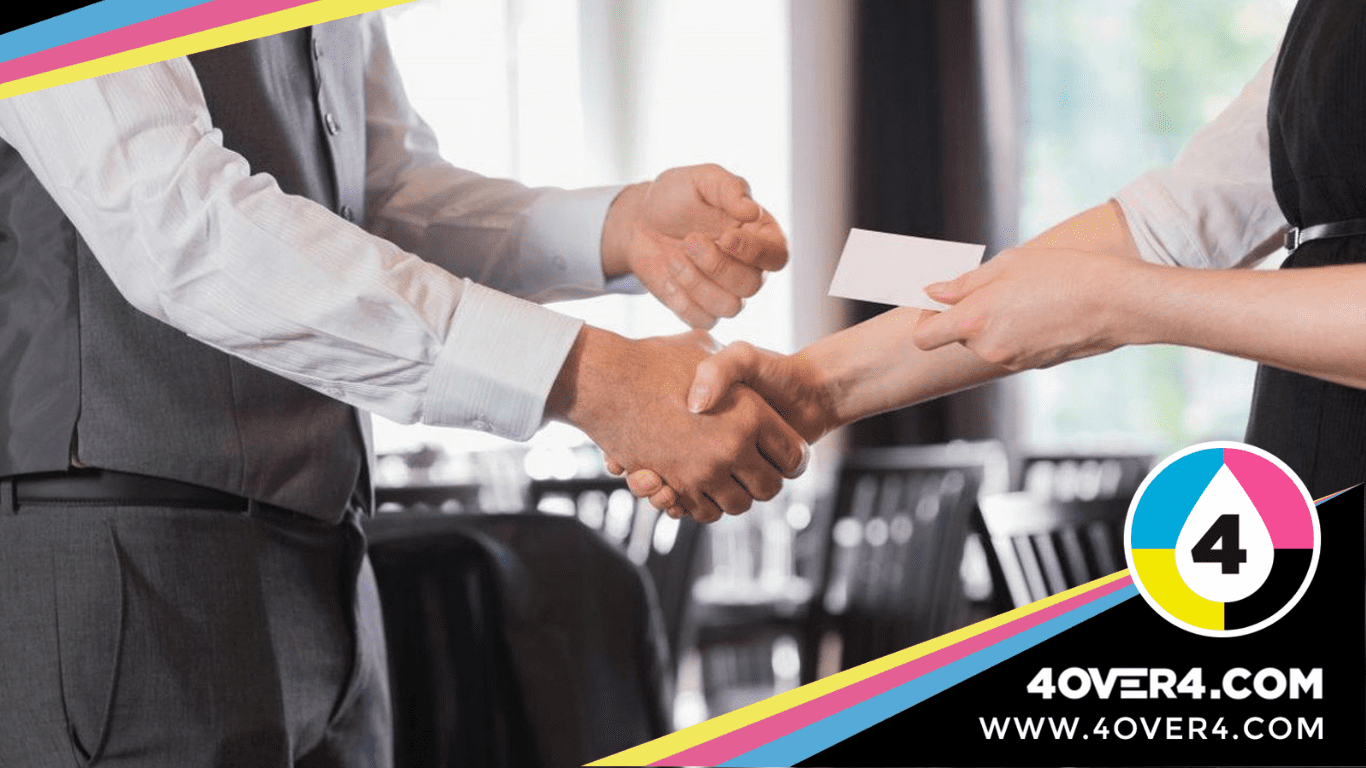 Shaking hands while exchanging visiting card
How to Ask for a Visiting Card
It's always best to exchange business cards at the end of a meaningful conversation. So, if you would like someone's contact information, the best business card etiquette is that you find a polite way to request it. For example, you might say, "That sounds like a great idea. Do you have a card so that we can keep in touch?" If you promised to send someone something, you might try, "I can definitely send something over. What's a good email for you?" Ultimately, you never want to walk up to a stranger and solicit a business card. Always build a connection with the person first before asking to network with them again in the future. It's also important to note that you should never add someone to your mailing list without their permission. A visiting card has personal information. Unless the individual asks to be sent something, you should respect how you use their information.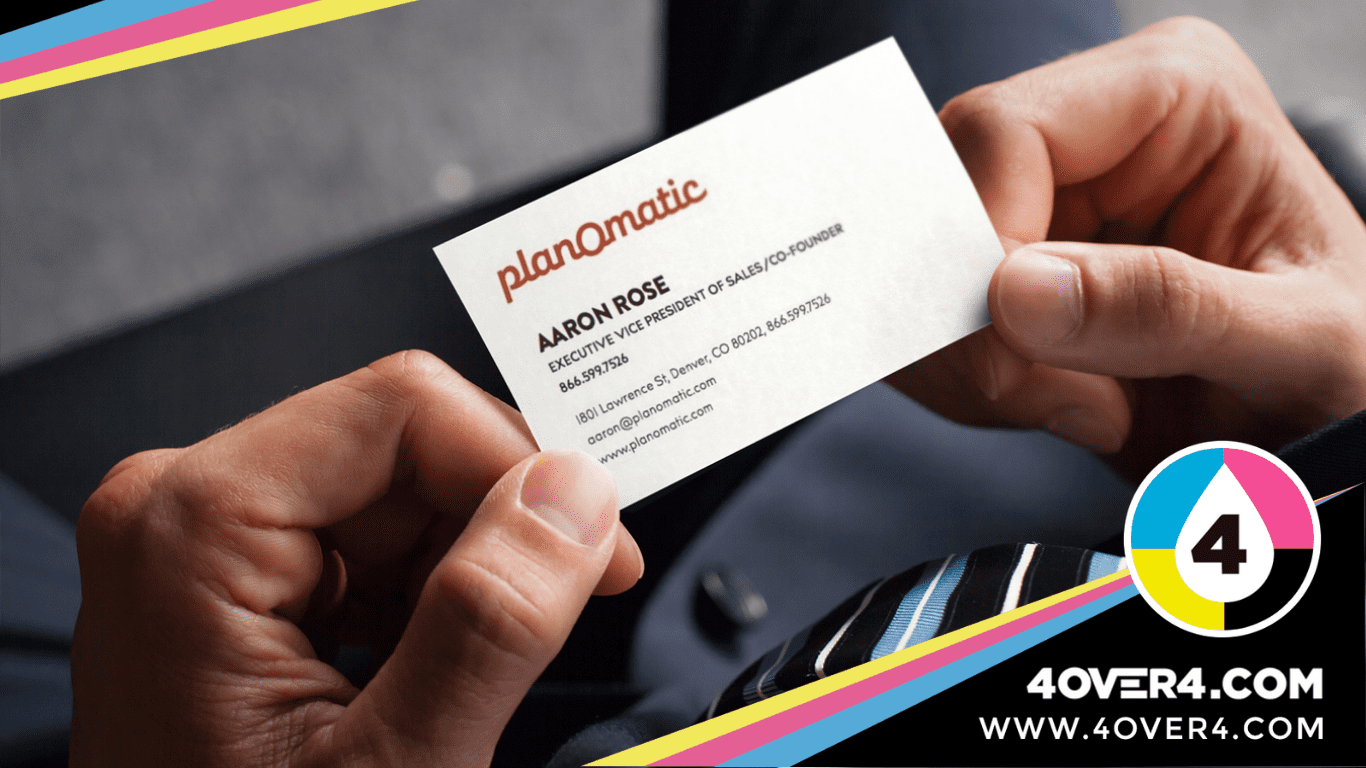 Both parties holding the card
Business Card Etiquette in Different Countries
Although the cards are universal, business etiquette differs depending on the local culture. If you network with people from around the world, you may need to adjust a few things. For example, in Japan, the visiting card represents the business owner. Therefore, to show respect to the person, you'll also want to respect his or her visiting card. You should always research local customs to make the best first impression. Here are a few things to keep in mind:
Translate Your Business Card into the Local Language
You should consider translating one side of your business card into the language of your client or business associate. This will make your card stand out and easier to remember. Be sure to hire a professional translator to make sure everything is grammatically correct and accurate.
Visiting Card Exchanges
After connecting with the person, present your card with the local language face up and the writing facing the recipient. In many Asian cultures, such as Japanese, Chinese, and Korean, it is customary to give your business card with both hands. Additionally, when you receive a business card, you may want to bow your head slightly and take it with two hands as well. These are both important signs of respect. On the other hand, in India, only use your right hand to give and receive visiting cards.
Handling Visiting Cards
Since many cultures deeply respect business cards, it's best not to write on someone's card. Lastly, always care for the card by storing it in a card case before exchanging cards in order to avoid any wear and tear.
Last Thoughts
In addition to how your business card looks and feels, the way you present and receive business cards is crucial when networking and proposing business opportunities. Always research the business card etiquette in the local area so that you can make the best first impression. When you're ready to design and create a business card, add contact detail, and hand out cards to your clients with amazingly printed cards from 4OVER4. Our excellent customer service team can help you every step of the way and have it available in just a few . For more business card inspiration, we are a phone call away or you can browse 4OVER4.com.