Sep 19, 2020 Clap 2340 ViewCopy Link
As the world is rushing to fight global warming and climate change, in the business world a viable option is gaining traction. The seed paper business cards are becoming more popular because they are eco-friendly. A seed paper business card is made up of 100% biodegradable material and can also be referred to as plantable business cards. Some seed paper business cards can actually be planted into the soil because of their biodegradable nature. According to buddyburst.com some of these cards have been used as loyalty cards in grocery shops, coffee shops, cafes, and restaurants. "Once contact details have been saved, (or the card has been filled with loyalty stamps), the recipient can rip it into strips and plant in a pot or pop into some soil in the garden. Before long, your customers will have a blooming wildflower garden to admire and help them to recall your business," writes buddyburst.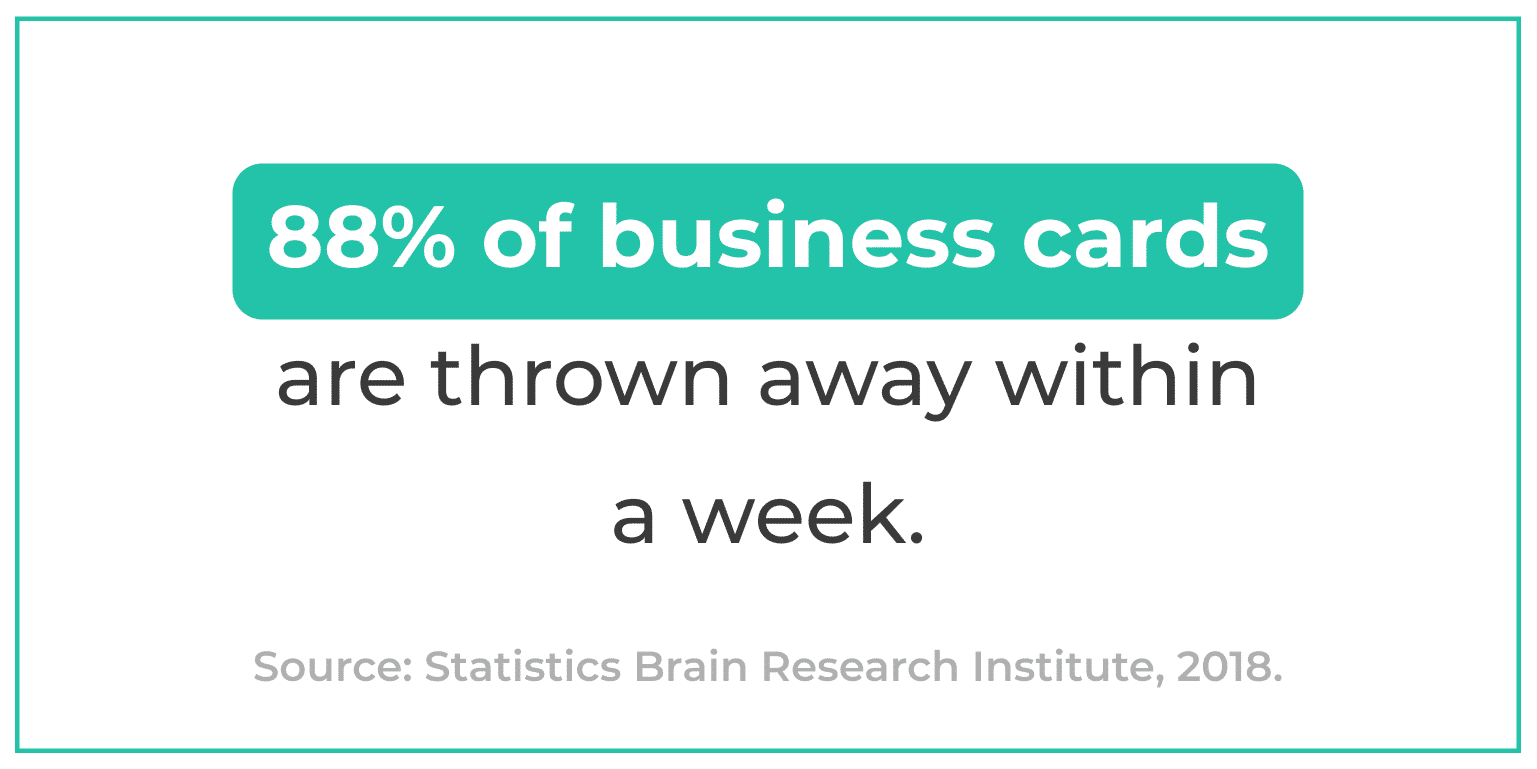 This is next-level creativity because anyone you give this card to will view it as a privilege to own one of these masterpieces. Remember the Statistics Brain Research Institute in 2018 gathered statistics that 88% of business cards are thrown away within a week. You, therefore, want to ensure that your cards don't become part of that statistic. I would highly recommend that you bank on seed paper business cards. Plantable seed paper business cards are made out of 100% recycled post-consumer material such that once the seeds are planted and they blossom the paper simply composts away and leaves no waste.
The best seed paper business cards use biodegradable ink
Apart from being uniquely designed and with eco-friendly material, the ink used is made of soy and vegetable ink. You can get them in full base colors depending on your preference. The cards are offered in full-color print inside and out on environmentally friendly paper.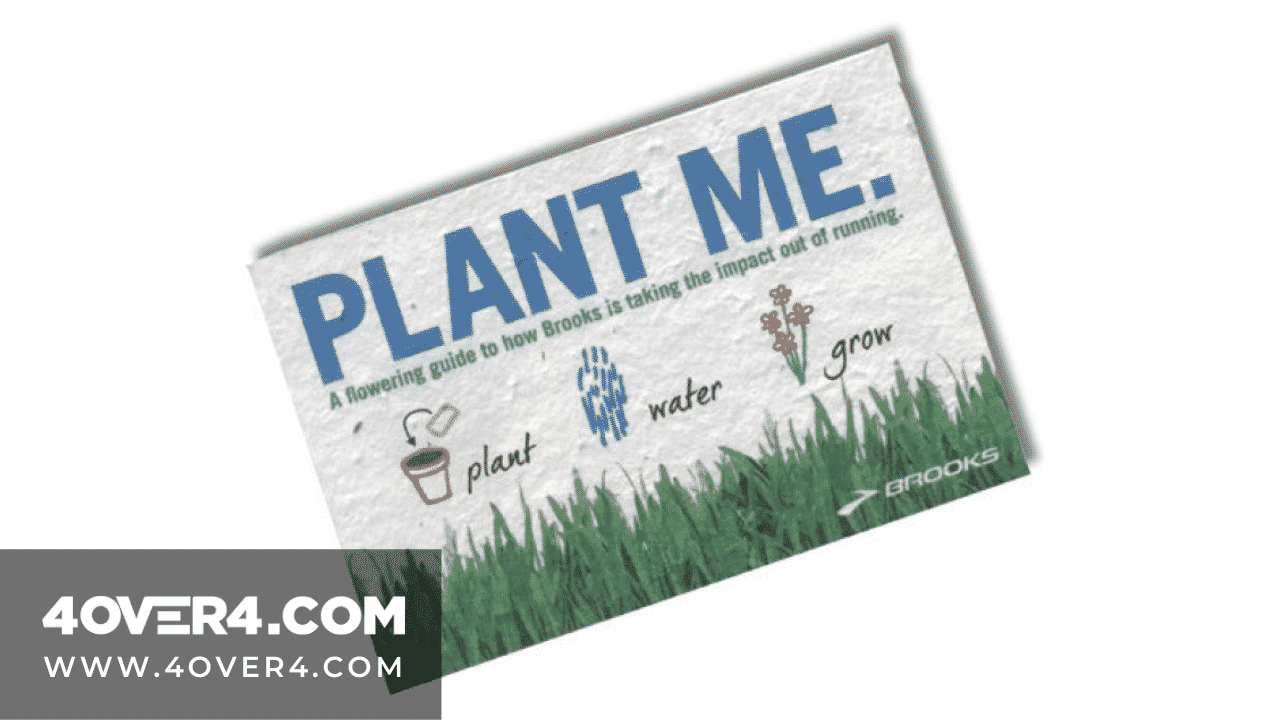 Source
Kraft or seed paper business cards
The world, led by the United Nations Environment Program is increasingly leaning towards green practices because of the rise in Global warming and its effects thereof. At 4OVER4 we have the brown kraft paper business cards and the Ultra-thick Kraft business cards which are made of 100% brown Kraft paper. The paper is eco-friendly and maintains a modern, rustic experience. Seed paper business cards show that you care about the environment while being artistic and classy about it. It further cements your credibility. That means that these cards would fit clients who are in the environmental conservation industry or NGOs such as UNEP and World Wildlife Fund, EarthJustice and so much more. They will be willing to work with you because you show intentionality and commitment to conserve the environment to the last detail as exemplified in your eco-friendly business cards. Always ensure that the printing paper used is 100% post-consumer recycled paper for recycled kraft paper business cards available in both uncoated and satin finishes. The dry inks in the machine are "organically grown" and should be completely non-toxic. The uniqueness of these eco-friendly plantable business cards is a great way to start and keep a conversation going. Your next client or business partner will be very interested to know the process behind a classy card that has been made with an eco-friendly intention. Made with seed paper, these green products leave a permanent impression and will ensure that your SME stands out from the pack.
Fold over seed paper business cards
These are business cards that are foldable therefore having four surfaces on which more material and information can be printed on. They give you the option of giving more information about your company. You can have them made out of seed paper which is 100% recycled to further enhance the green campaign that your business stands for. These unique and striking cards provide four-surface flexibility, eye-catching structure, and a range of options to really make them pop. Professionals who have a lot of value to offer, a vast wealth of experience, and a huge portfolio usually have a lot to say. However, the high-value clients they are pitching to might not have the time to hear all of it. That is why you should bet on fold-over business card printing peculiar design. You will undoubtedly leave a lasting impression on a prospective client. Secondly, they will allow you to include crucial information about all you have done and how that can be of value to them.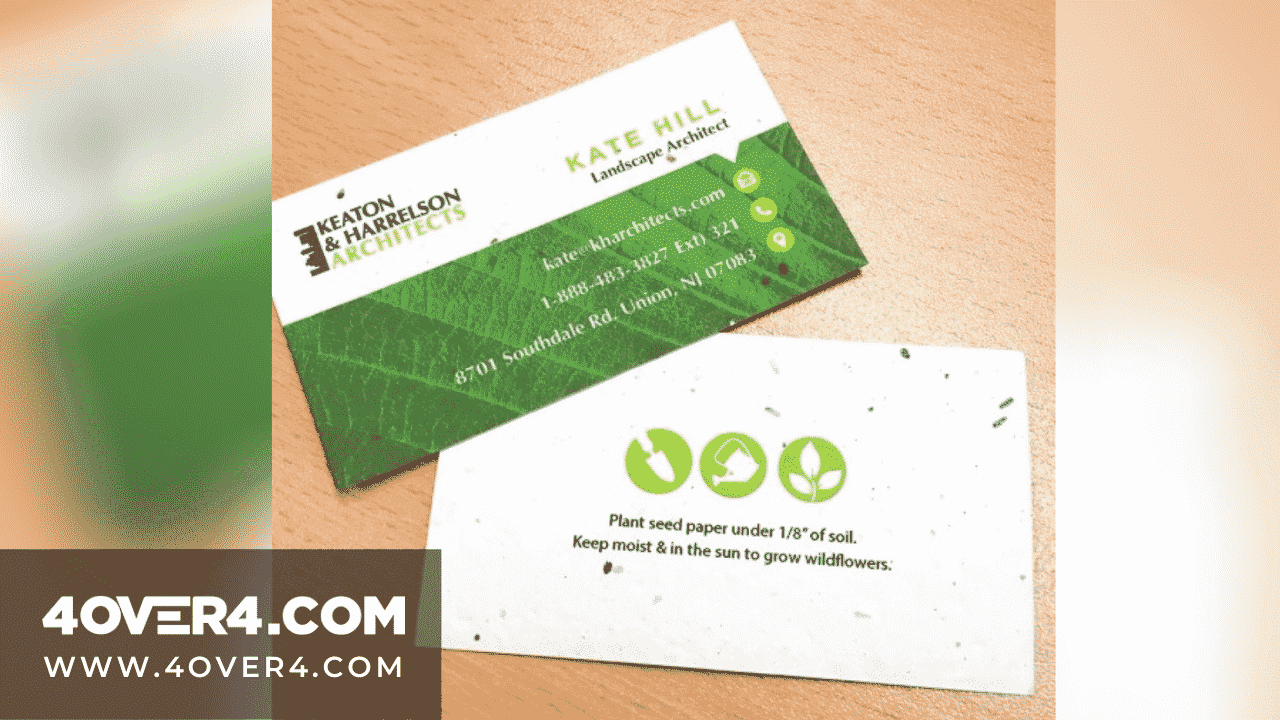 Source
Conclusion
Just like electric cars are to gas-powered cars, kraft paper business cards, ultra-thick kraft paper business cards, eco-friendly business card fold over with die-cut design, and seed paper business cards are to ordinary business cards. The underlying factor which stands out is the need to conserve the environment and curb the negative effects of global warming such as wildfires. You can search the internet so that you can identify where to get business cards that adhere to environmentally friendly practices.