As the globe is confronting the effects of climate change and global warming, one of the ways business people can show concern and solidarity to keeping the continent green is making prints on recycled paper. Prints on recycled paper such as
kraft paper bookmarks
are eco-friendly and biodegradable.
Recycled paper saves a lot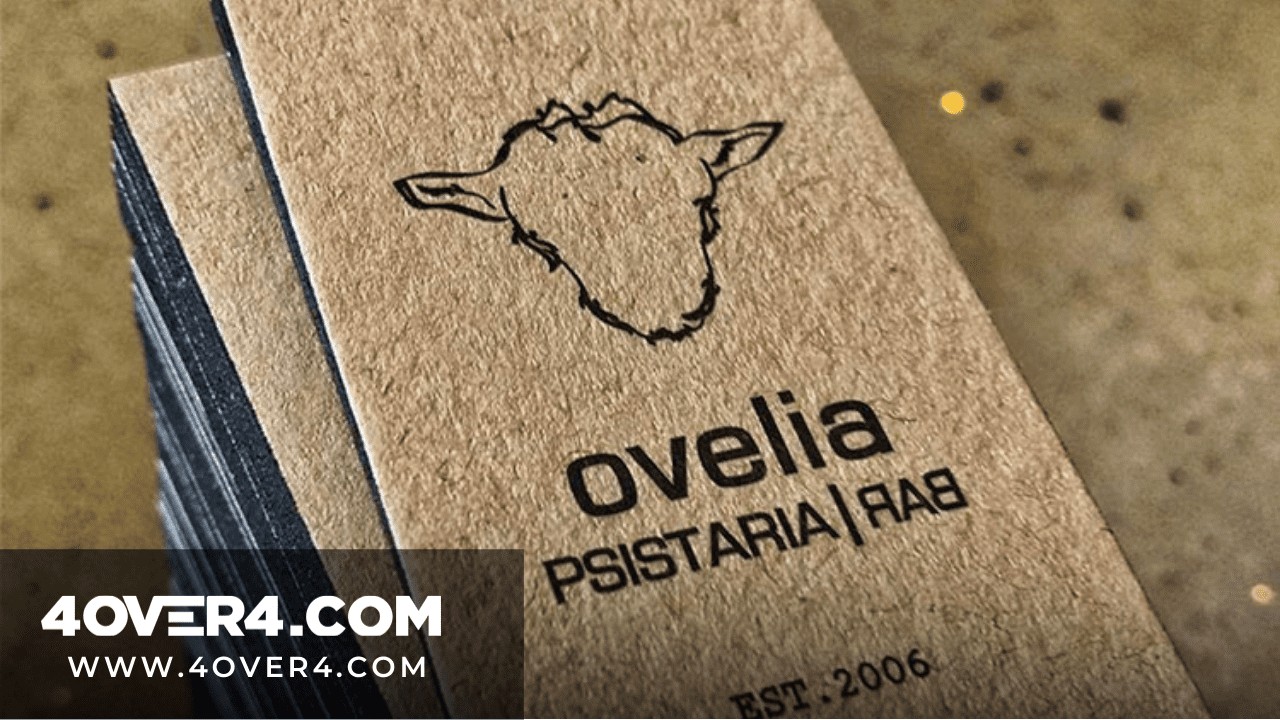 The University of Southern Indiana conducted research on ways that businesses can aid in saving the environment. They found out that recycled paper goes a long way to keep the environment clean and in its good natural form. Apart from that, they save a lot of costs and losses. This is an excerpt from their findings. "Each ton (2000 pounds) of recycled paper can save 17 trees, 380 gallons of oil, three cubic yards of landfill space, 4000 kilowatts of energy, and 7000 gallons of water. This represents a 64% energy savings, a 58% water savings, and 60 pounds less of air pollution!" With all those positive indicators these are prints that you can make from recycled paper that will give you just the right results:
Kraft business cards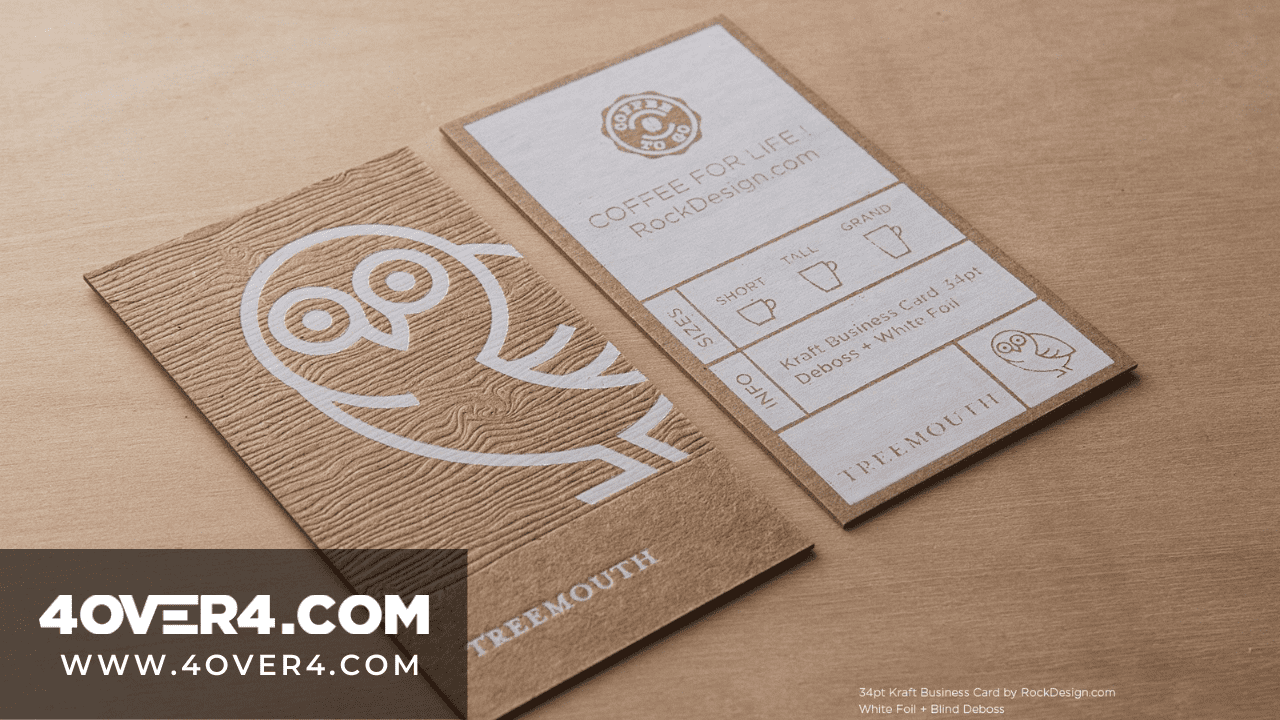 One business card strategy that keeps up with green practices, and can give your business an edge in the corporate world is the Eco-friendly Kraft business cards. They are majorly popular in the food, agriculture, and art industries.
The following are benefits of kraft business cards
-Thickness (18pt Kraft paper stock). Durability is assured. -100% recycled kraft material. This is in line with combating environmental pollution. Therefore, they are eco-friendly and biodegradable. -Edge painting is also available if you want to add that extra spice that will distinguish you as a classy business person who cares about the environment.
Kraft menus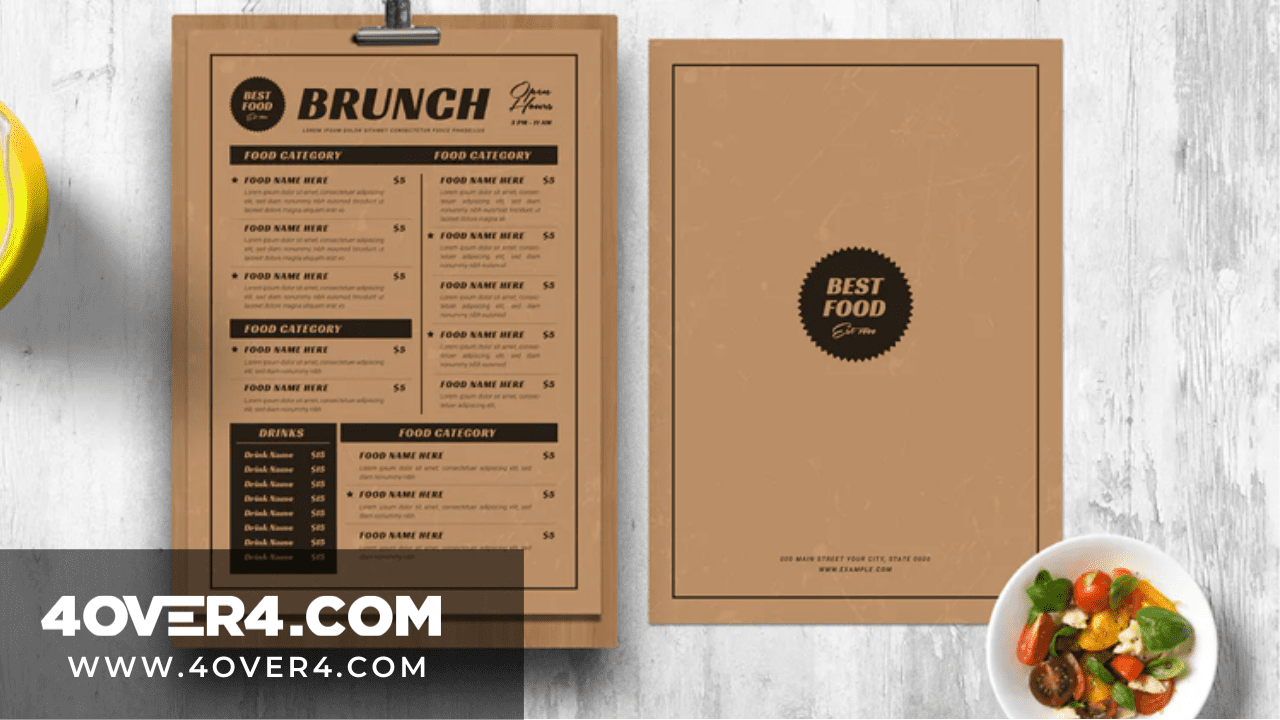 For the restaurateurs, jump on this environment preservation bandwagon and employ the services of Kraft menus. The food industry as rightly cited by Foodware 365 states that "changes in the climate, such as extreme weather conditions, are directly influencing the supply-demand chain, with a significant impact on food production." Seeing that the negative effects of climate change affect the food supply-demand chain, you can start changing the trend in your own small way by incorporating Kraft menus. They are 100% biodegradable and recyclable. They are also thick and sturdy and at 4OVER4 you get them at very low minimums such as 100. Also, note that you can get them in full-color printing on both sides.
Kraft greeting cards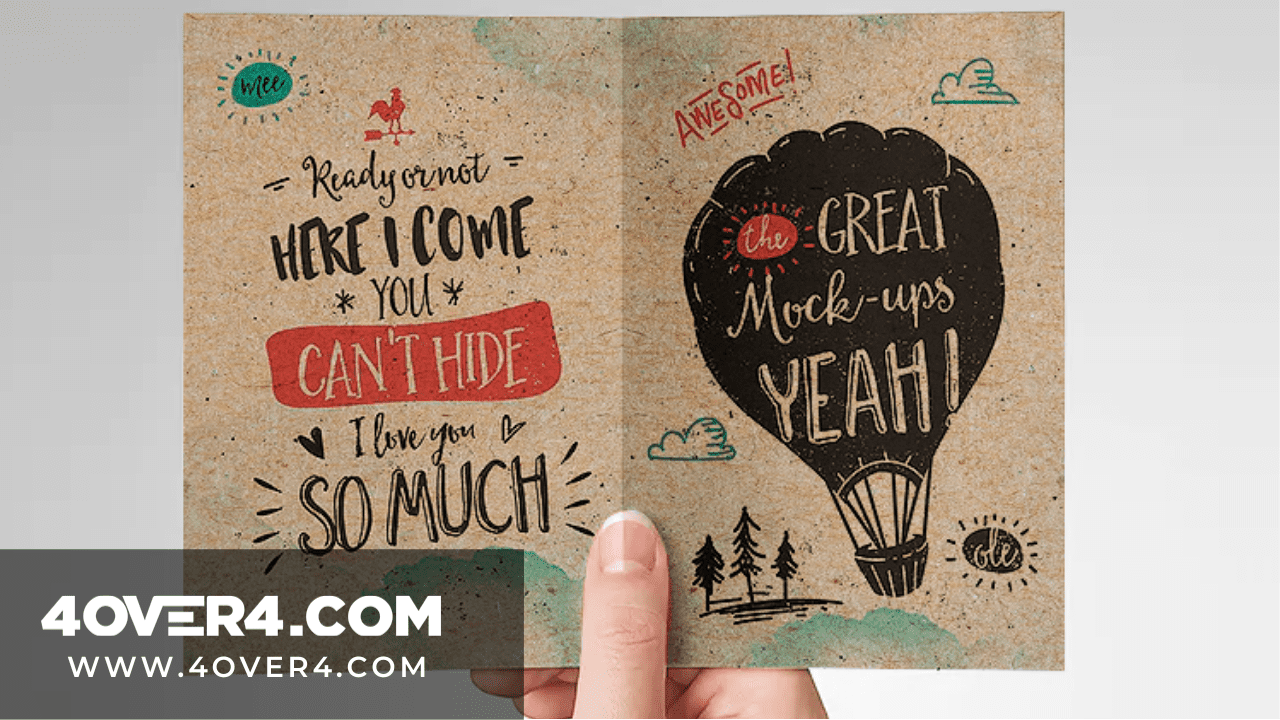 A greeting card is a nice way of reminding people that you are thinking about them. Greeting cards express emotions such as happiness, joy, love admiration, sympathy, gratitude, and much more to family and friends. Kraft greeting cards can be a very thoughtful way of expressing care for family, friends, clients, customers, colleagues, and employees while at the same time minding the environment. At some point in time, the cards will be trashed but you will be at peace knowing that they are biodegradable and will not contribute to negative climate change. You will be confident because
custom kraft greeting
and note cards are made of 100% recycled paper stock. It means that no tree was felled unnecessarily for that card to be made. They are also 18pt thick making them firm and strong as a horse. Full color printing on both sides is like the cherry on top that accentuates their incredible eco-friendly design.
Kraft bookmarks using recycled paper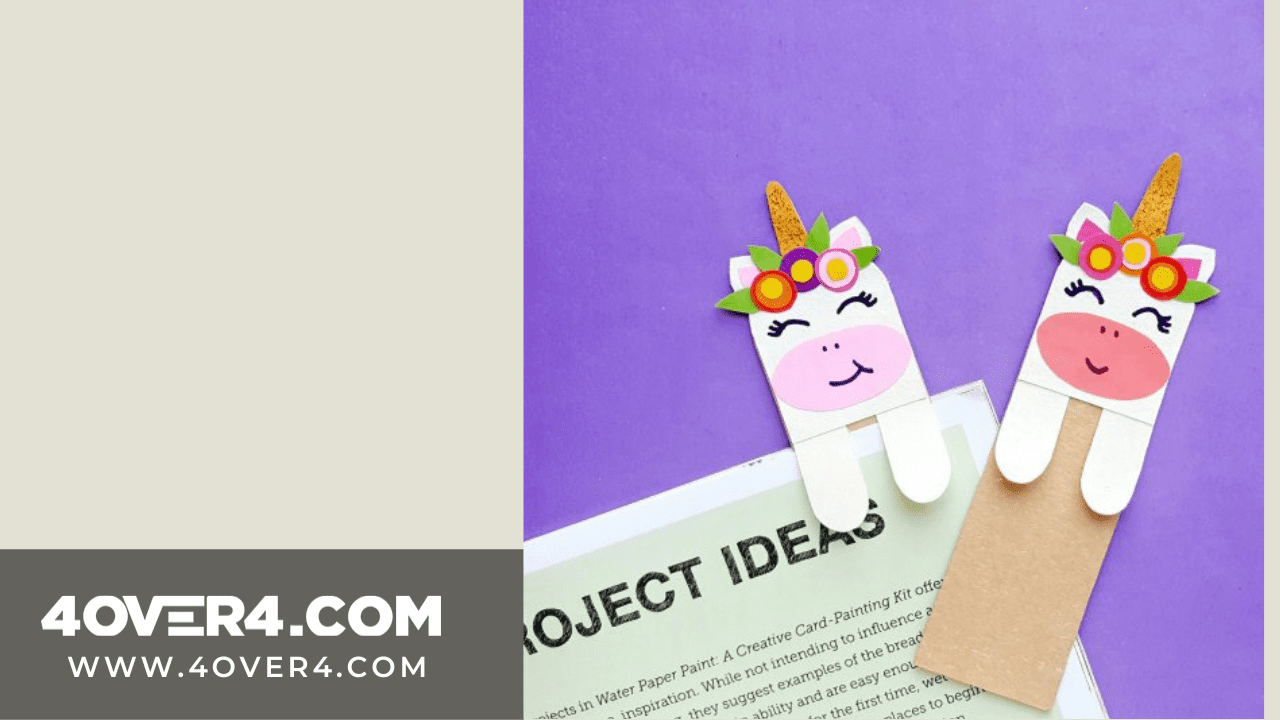 Source
Readers and writers like me know how important a bookmark is to us. A bookmark can be used in a notebook, a Bible, a good old-fashioned novel (people prefer eBooks nowadays). And in the spirit of keeping it green and eco-friendly one of the
bookmark ideas
I recommend is Kraft bookmarks offered by
4OVER4.
First, they are printed on 100% recycled kraft and are thick enough. 18-point kraft stock. Keep in mind that they are raw, natural, and most importantly bio-degradable. As you read and write, contribute to global efforts to fight climate change by ordering these beautiful full-color printing (on one or both sides).
Kraft invitations using recycled paper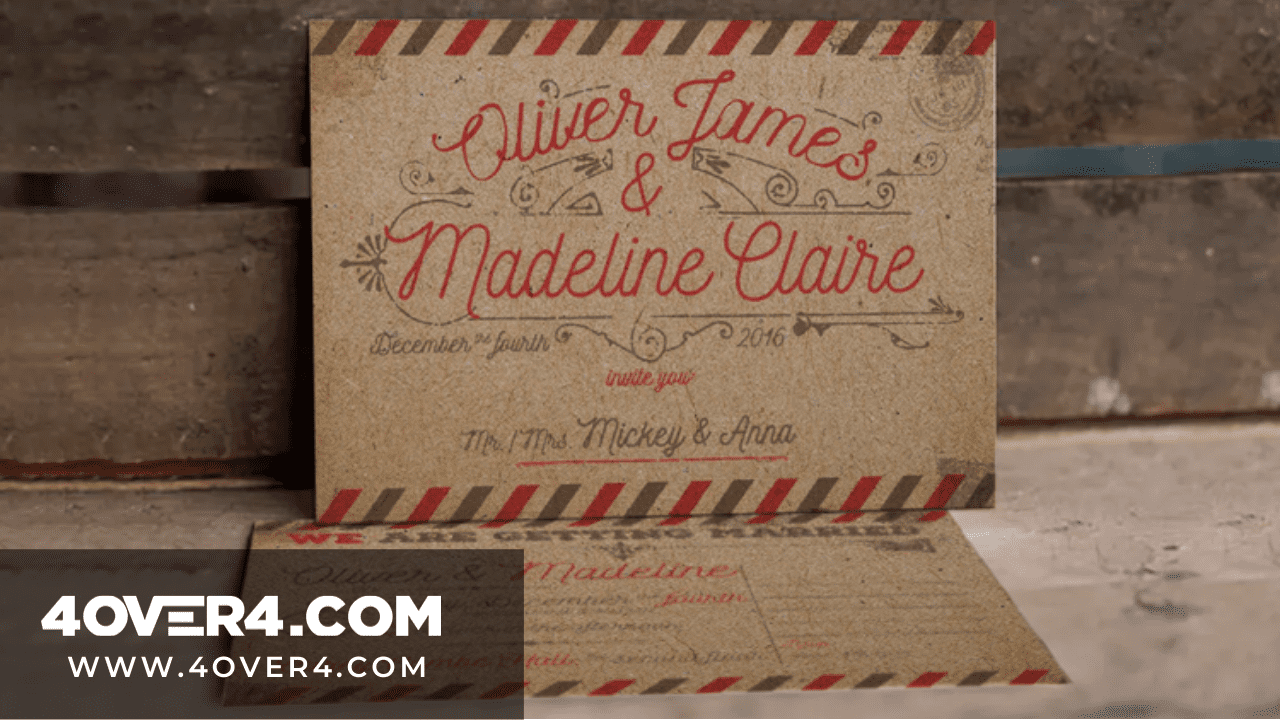 These invitations are special because they have a very interesting texture. You can also get them at 18point thickness. Your invites will be delighted and will have a hard time turning down your invitation because they are elegant, have the best finish, you can also get the premium 32pt, 48pt, 64pt, or 80pt ultra-thickness. Edge painting and full color printing on both sides add to their dominance. Most importantly they are made from 100% recycled paper.
Kraft postcards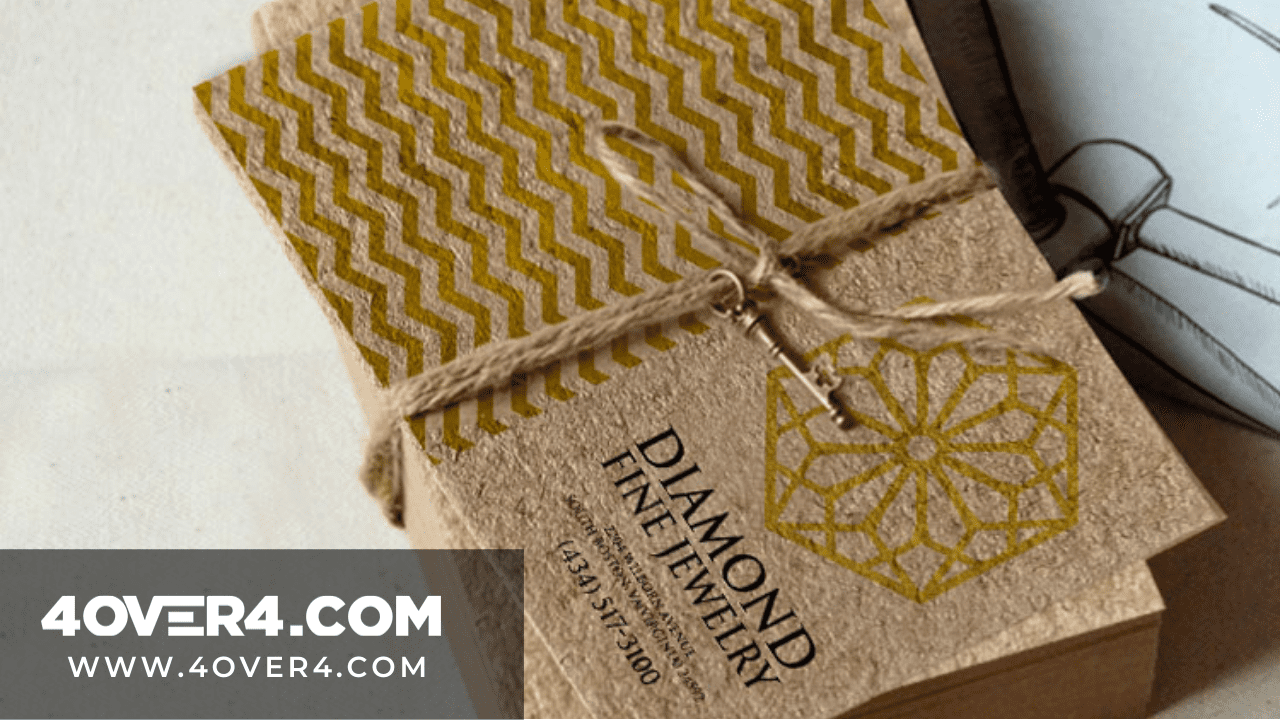 Ever thought of having a disruptive promotional campaign that makes a very firm statement in the most classy, elegant way possible? Think about the Kraft postcards. They are made of 100% recycled Kraft stock, very safe for the environment but at the same time, they have the rustic, modern outlook that we all love.
Customizable Kraft paper postcards
can be printed to possess a stunning look and grip, adding both modern and retro styles to your design. They can also be homemade for your customers and they communicate health, going green and organic, etc. At 4OVER4 we have had more than 15 years of experience to refine this particular product. These are the options offered: -100% Recycled craft -18pt kraft stock -Nearly a dozen pre-set sizes for you to choose from -Premium line of ultra-thick versions (32pt, 48pt, 64pt, and 80pt) and so much more.
Take action
As you can see you can go green and still maintain class, elegance and keep the quality at 100% by counting on recycled paper. 4OVER4 is
where you get ultra-thick kraft paper business cards
exclusively at low minimums of 100. Visit the shop list and see the wide catalog you can choose from. Beautiful prints on recycled material will make you stand out as classy and mindful of the environment thereby establishing trust.