More and more big-name companies, start-ups and even people whose jobs have nothing to do with the environmental field are showing their love for Mother Nature. How? By implementing eco-friendly cards into their marketing arsenal. Unlike other advertising tools, business cards do not show any signs of being replaced by some digital medium anytime soon, so it's wise to come up with an eco-friendly option.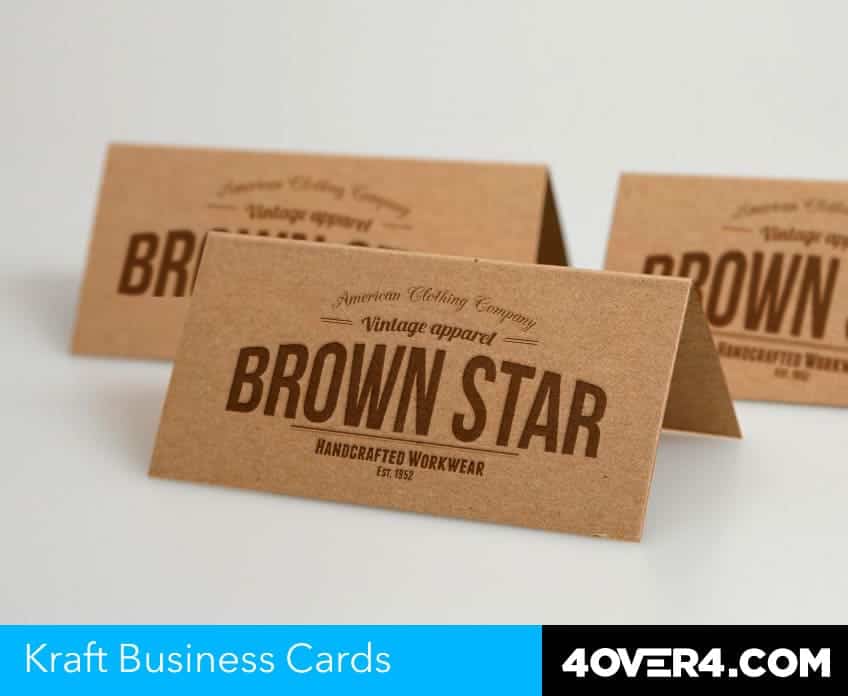 Thanks to 100% recycled paper stocks, it doesn't take much to spread a message of environmental consciousness while creating a great first impression on your clients, partners or potential employers. When it comes to green printing, Kraft paper has become the most popular paper choice. If you haven't seen it yet, this natural paper has an antique appearance that gives prints a unique, professional and stylish touch.
Get Inspired and Order Your Own Eco-Friendly Business Cards
Not only do we offer Kraft paper stock, we also carry a collection of business card styles to choose from, check them out here. At 4OVER4.COM, we understand that marketing efforts can be quite expensive, so we want to make sure people on a tight budget can still take advantage of premium business cards! That's why we're offering an amazing promotion: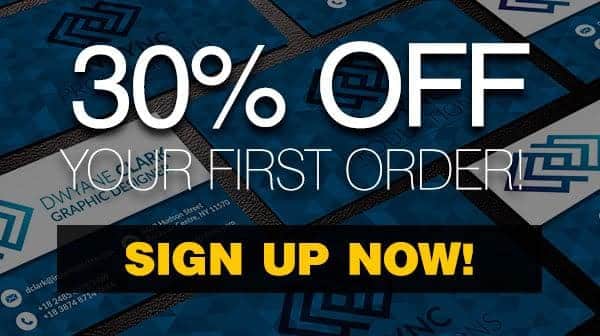 Ready to take advantage of this offer? Go ahead and sign up.
Some of Our Kraft Business Cards
Our Favorite Eco-Friendly Business Cards From Around The Web
1. These wonderfully creative business cards printed on Kraft paper truly stand out in the marketing industry. Graphic designer Laura Wing-Kamoosi created these unique and clever designs in white foil with neon blue edge painting.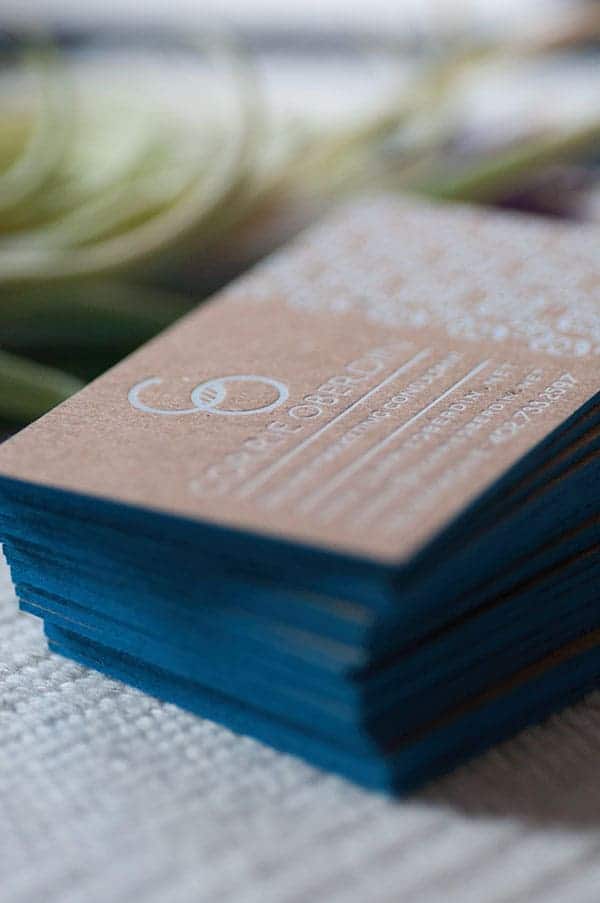 Designed by Laura Wing-Kamoosi
2. Not only does Sue Whitlam present a brilliant concept, she also conveys the brand's identity and creative spirit through a piece of paper. Their threads add a creative touch to the eco-friendly business cards. So, if you call yourself a creative, then why not think outside the box? There's no rule, your business cards can be as unusual as you want them to be.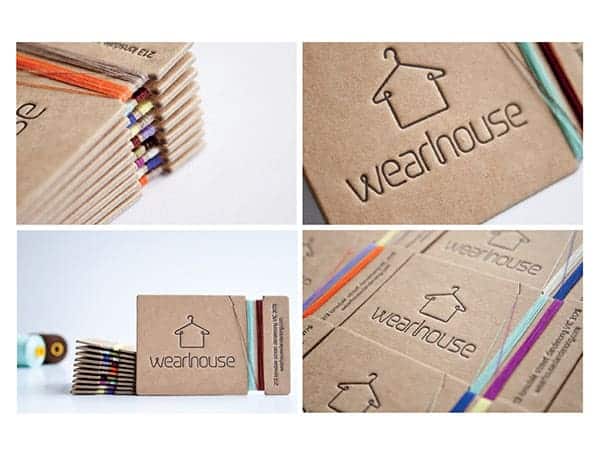 Designed by Sue Whitlam
3. We love this business card, which has won five design awards, including the Coupe International Design Award and Print Regional Design Annual 2008. Created by Struck Librarian, the clever networking tool has been extremely popular in the design world. This green business card also comes with seeds you can plant-just superb!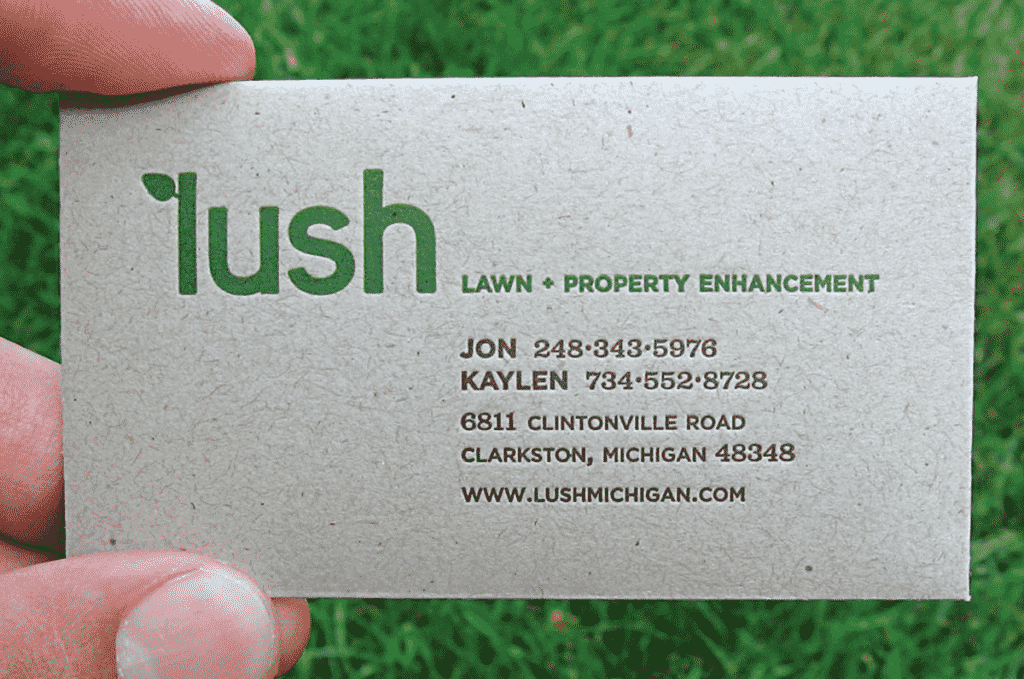 Designed by Struck Librarian
4. What you see here are some neat business cards printed on versatile Kraft paper. This simple, brilliant and eco-friendly design was developed by R4i Le and Ivo Vo. Red color makes these marketing tools difficult to ignore.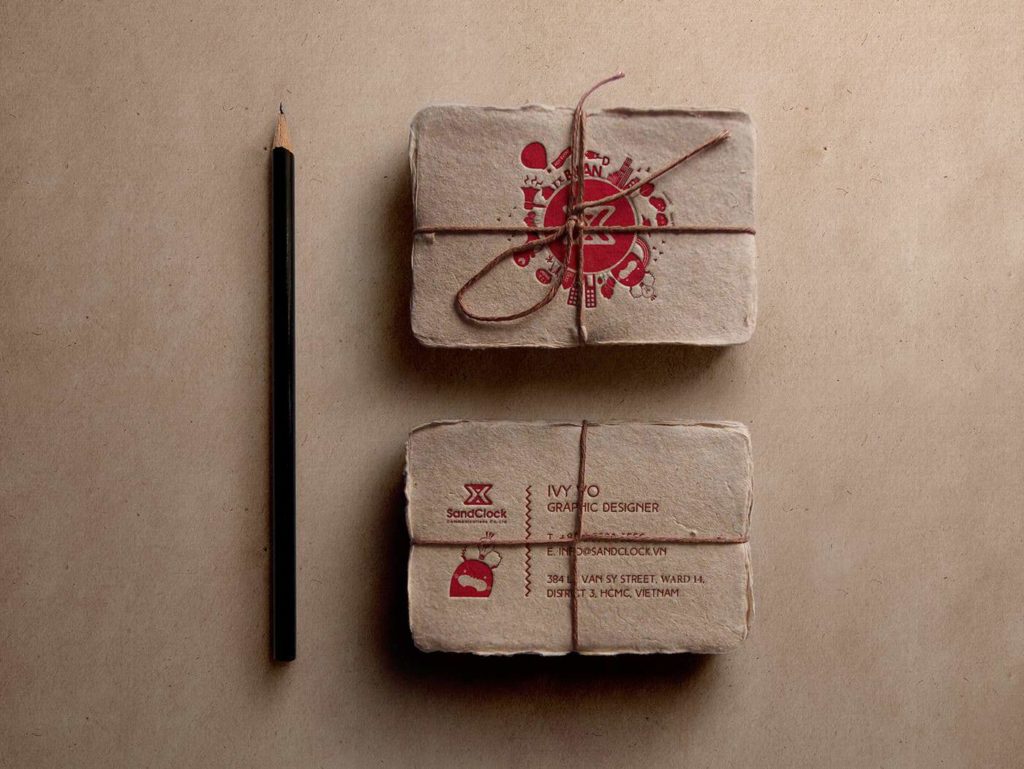 Designed by R4i Le and Ivo Vo
5. This is one of the coolest business card on this list, as it was designed to function as both a business card and hang tag. These brilliantly creative illustrations by Shannon Adolph set themselves apart from usual business cards. Great font choice, design and concept. Black, white and cyan are a brilliant color combination.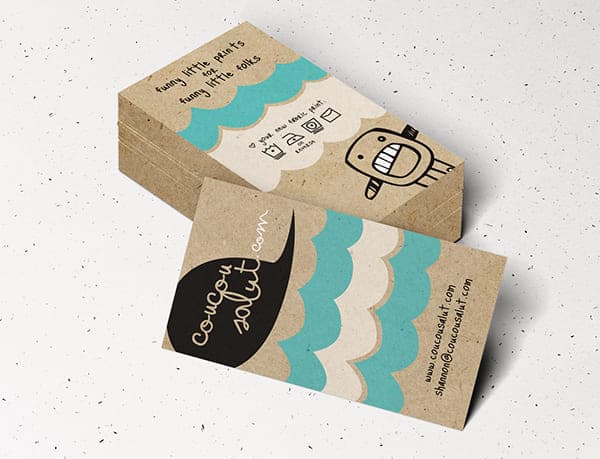 Designed by Shannon Adolph
Finding the Right Eco-Friendly Business Card
The right design along with a high-quality paper stock, legible font and vibrant colors can dramatically boost your branding potential. Whether it's for your green company, marketing firm or your graphic design studio, we understand that you want to set yourself apart from your competition without going over budget. We provide everything you need to create an eco-friendly business card that recipients will remember at cost-effective prices.
We hope you got inspired by this collection of creative, sustainably printed business cards. If you want to embark on the current eco-friendly trend, find out more information about our professional, Kraft business cards. Which of the business cards featured above was the most inspiring for you? Share your thoughts with us in the comments section below. One last thought: Don't miss out on our 30% discount on business cards! Happy printing!