You've turned to the last page of your calendar as 2015 slowly comes to an end, and the hopes for the new year begin.
This exciting and festive time of year marks the need for a new calendar, and there are so many to choose from it can be dizzying.
From calendars of your favorite botanicals to breathtaking landscapes to inspiring quotes, wall calendars let you admire a new photo or exquisite piece of artwork each month of the year.
If you're really clever, you can turn your calendars into inspiring wall art, DIY gift wrap or personalized greeting cards when the year is over. Not sure what type of calendar you will opt for in 2016? We did a little research and came up with a list of what we think are eight of the most beautiful wall calendars for 2016.
Since calendar season has arrived, it's time to check out these lovely ways to inspire your days, weeks and months in the coming year. OR,
to inspire your own design which you can custom order
here
.
Take a look at these beautiful 2016 wall calendars.
2016 Coffee & Tea Calendar
With lovely shades of pastel flowers, the Rifle Paper Co.'s Coffee & Tea 2016 calendar will warm up any space. Just hang it in your kitchen or pop it on your desk. Each month will help coffee and tea lovers stay on top of things in 2016. Featuring beautiful bold colors and gold foil accents on every page, the calendar measures 6 x 9 inches.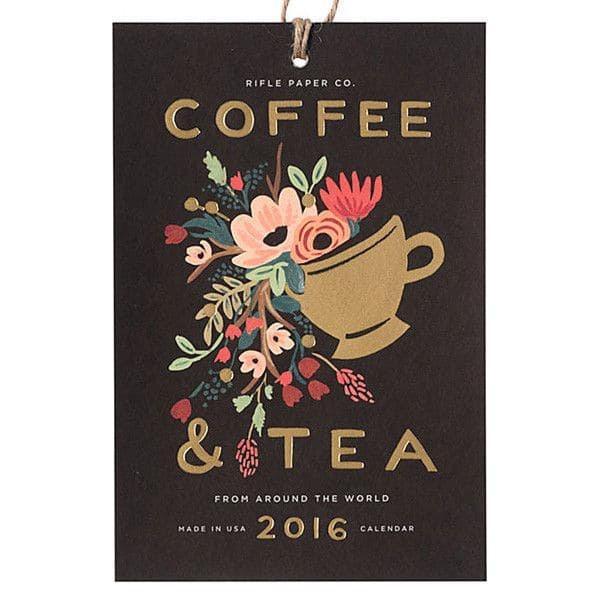 Get the look:
You can get a custom order emailing us at 4over4.com and ask for gold, silver or metallic foil in your piece! (Hit us up at
support@4over4.com
)
2016 Alice in Wonderland Calendar
Are you an Alice in Wonderland fan? (We Are!) Why not let 2016 be an adventure with this stunning calendar by Rifle Paper Co.? Featuring unique artwork of Alice and her cast of characters in vivid color, this fun piece inspired by classic literature measures 11 by 17 inches.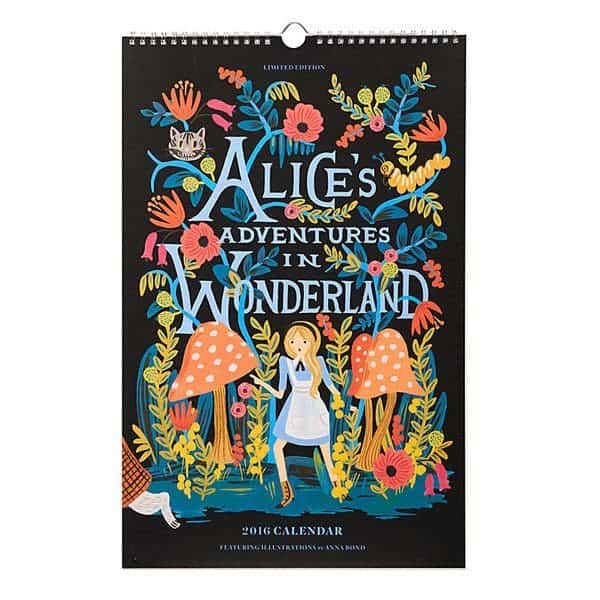 2016 Be Yourself - Everyone Else is Taken Calendar
If you're one of those people who is moved by colorful graphics and words of encouragement month by month, this calendar is right for you!
Printed on top quality paper with soy-based inks, now you can bring some words of wisdom to your office or home with this poster calendar that measures 11 by 14 3/4 inches.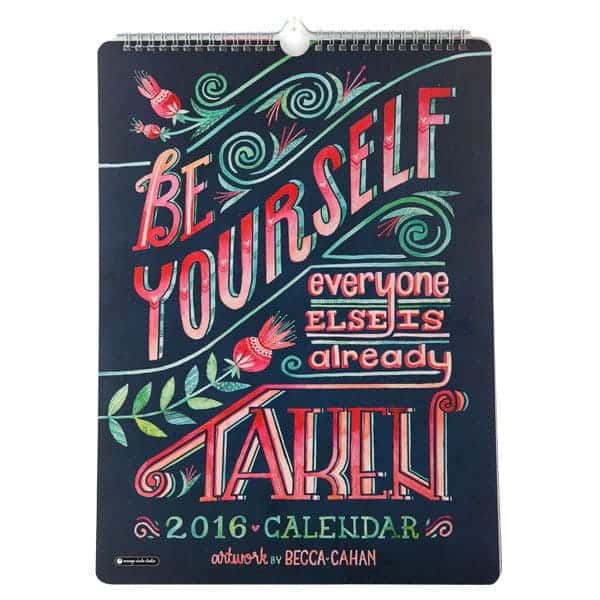 2016 Cocktail Calendar
Why not ramp up the glamour in 2016 with this chic Cocktail Calendar? This stylish piece features thirteen beautiful hand-painted illustrations with copper foil accents. If you enjoy making cocktails but haven't mastered the art of creating the perfect cocktail just yet, it also features a range of cocktail recipes. Which cocktail is your favorite? Is it the Blueberry Sparkler, the Whisky Lemonade or the Lavender Lemonade?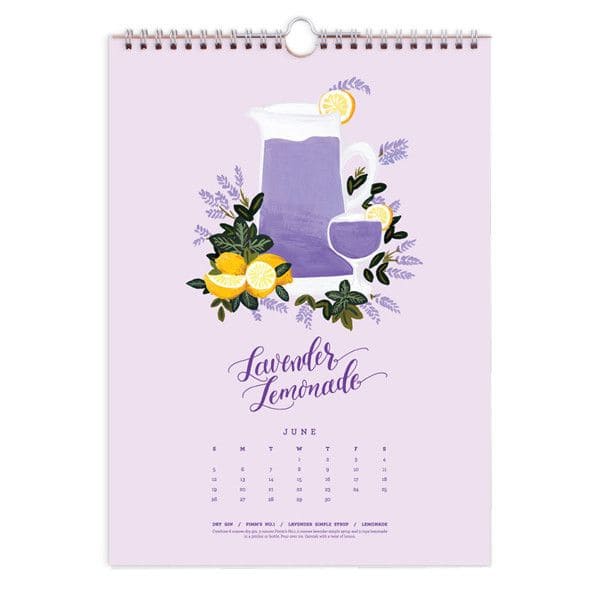 2016 Bloom Calendar
Perfect for any office or home, the 2016 Bloom Calendar by Pigment is beautifully illustrated with purple and white florals and finished off with subtle hints of gold. Measuring 10 by 16 inches, this charming piece is the perfect size to be placed just about anywhere.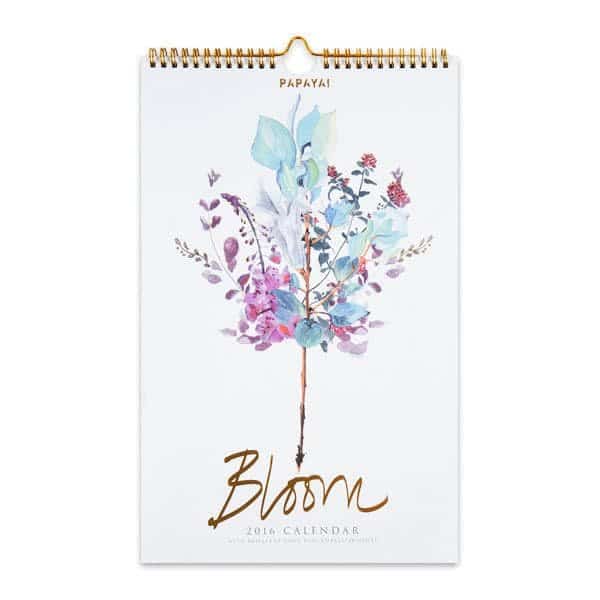 2016 Rifle Paper Co. Cities Calendar
Do you dream of travelling the world? We all do! This beautifully illustrated wall calendar features cities from around the globe. Without leaving your home, travel enthusiasts and geography buffs can circle the world's most famous cities from New York to Cairo in 12 months. When the year ends, don't throw it away. Simply, reuse this spiral-bound calendar for DIY projects or frame them and enjoy for years to come.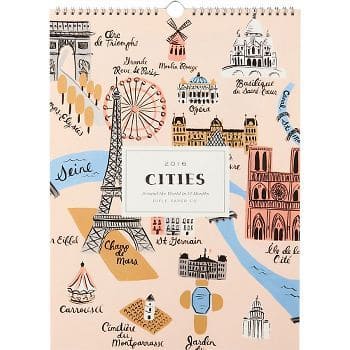 2016 Positivity Calendar
Do you want to stay motivated all year long with clever inspirational quotes? This Positivity Calendar can make 2016 your best year ever by helping you stay motivated. Presenting a sophisticated copper foil cover and thirteen beautifully-hand-drawn brush lettering quotes, this inspirational calendar measures 8.5 by 10.8 inches.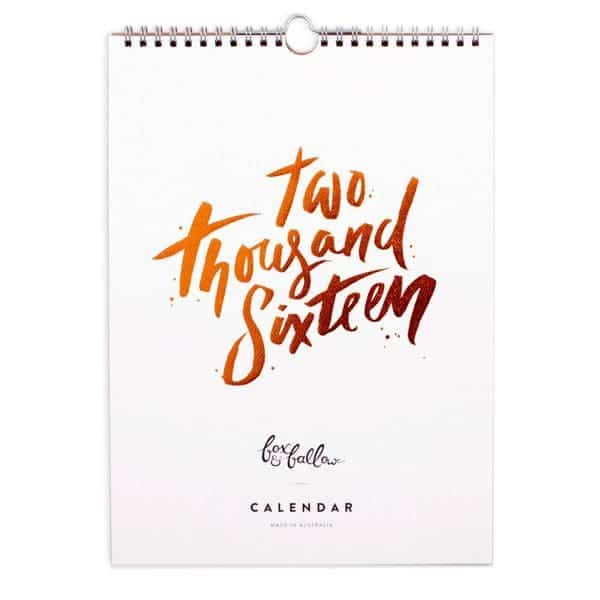 "

Two Zero One Six" 2016 Calendar
As you can see, we saved the best for last! What do you think about this uniquely-designed wall calendar which is printed on uncoated, 175 gsm colored quality paper? We absolutely adore the gold metallic foil combined with the gray typography- very classy. Perfect for the modern home or office, this fashionable calendar will help you keep track of the brilliant year ahead.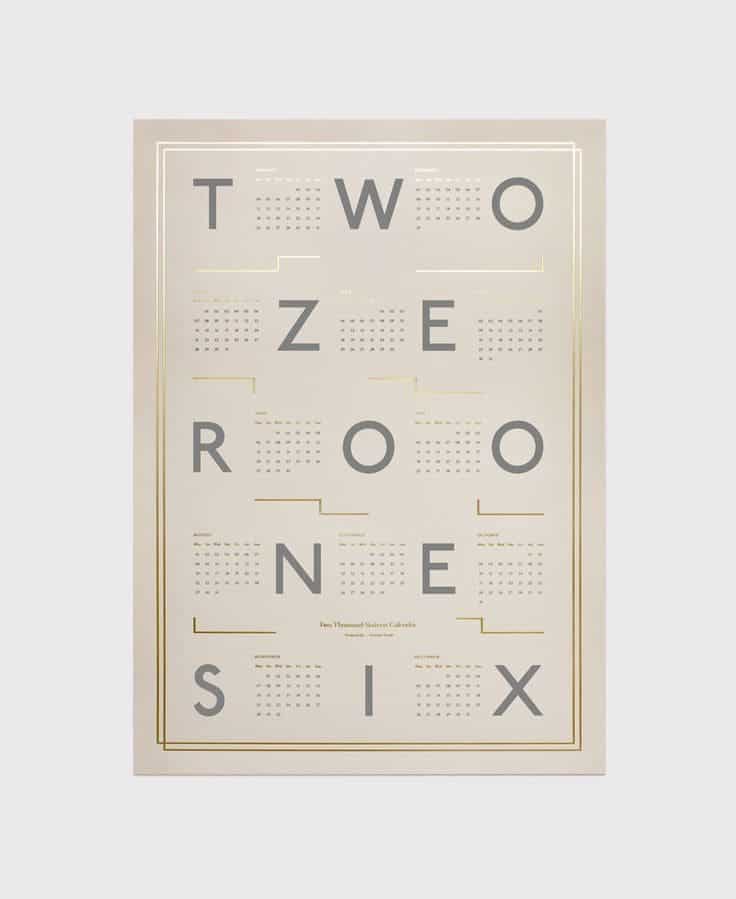 Which of these breathtaking calendars is your favorite? Any calendar we should add to our list? What kind of calendar do you have in your home right now? Feel free to kindly leave a comment below.