Postcard direct mail marketing is one of the most cost-effective and significant ways to impress potential customers, friends, and family. Custom postcards for business can be a highly useful tool for promotions when there is the right target audience on your mailing list. Not just commercially, it is also a great way to impress your friends and family. As the originators' search for better strategies, the marketers and designers also look for the right platforms to create outstanding custom printed 4x6 postcards for various purposes. You can brighten your folk's day in several ways with a custom postcard. For professionals, a business card is an essential tool. Similarly, to keep in touch with your friends and family, postcard design and message play a significant role. It is a crucial factor not only for impressing people but also for showing how much you care. So, let us first see how to make an impressive standard custom postcard in the least turnaround times.
How to Create Attractive Custom Postcards

Use Precise Fonts for Your Custom Postcards
It is vital to make your postcards readable. Try to create an enticing caption for the postcards. Along with fonts, the message is what people get attracted to. When a designer adds graphics to the double-sided postcards, your text fonts must come out as prominent as possible to highlight the importance of the message printed on it. If you are looking for the right finish for your postcards, you may consider the printing service of 4OVER4. It is one of the leading online printing platforms with a wide range of card stock and print finishes.
Use High-Quality Print Material
The cheap postcard can make your loved ones feel low. It might also get torn once printed and mailed. An ultra-premium thick card stock collection with gloss lamination can enhance and protect the quality of your custom postcard with envelopes. You may also choose environment-friendly Kraft paper stock from 4OVER4 for custom postcards near you. Picking high-quality print material for your loved ones makes them feel special and wanted.
Choose Oversized Postcards
Oversized postcards or any die-cut custom postcard with postage delivered to your friend's doorstep can create more impact than any small standard postcard design. Oversized postcards give you more space to convey your thoughts and messages to your loved ones. For instance, if you send an oversized heart-shaped postcard to your family, you can instantly make them smile. The shape of the postcard and your message printed on it can transform even a profoundly depressed person.
Highlight Your Message with Your Image
Apart from the right fonts, it is essential to use the best color shades and graphics to highlight your message. If your postcard is for sending birthday wishes, ensure to include relevant images of cakes, balloons, etc. You may also add an image of yourself clapping, holding a cake or smiling.. By doing so, you can comfort your loved ones and make your presence feel.
Ways to Impress Your Loved Ones with Custom Postcards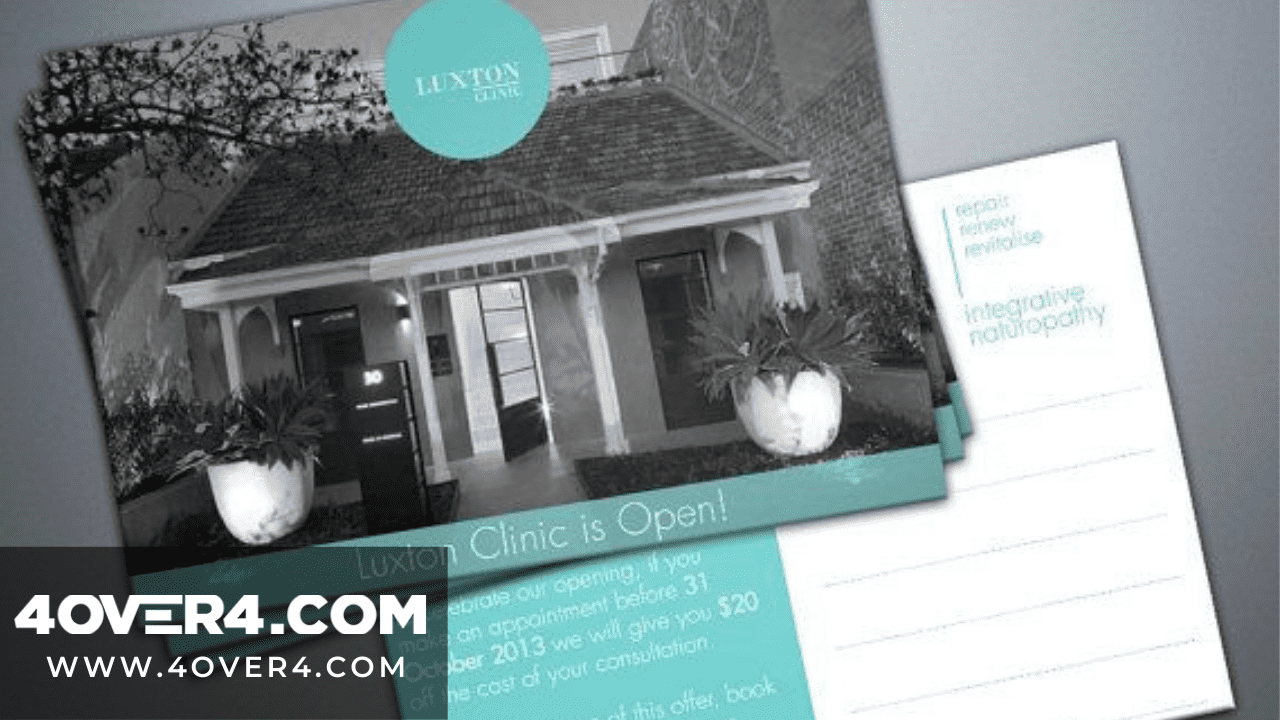 Source
Send Thank You Notes in a Custom Postcard
The custom postcard with a thank you note is a quick and personalized way to make your folks happy. For example, a close family friend sends your newborn a colorful pair of trousers. As your hand are full tackling your baby throughout the day, a personalized thank-you postcard can be the easiest way to show your friend how pleased you are. You can get it customized even while feeding your child, and mailed directly to all your well-wishers with 4OVER4 direct mail postcards.
Personalized Postcards for Announcements and Invitations
The postcards are ideal for invitations for your upcoming party, save-the-date, wedding, birthdays, and much more. 4OVER4.COM makes it easy for you to design a card with postcard templates. You can customize postcard templates or send postcard design specifications to get it printed as per your choice. One general personalized invitation message with the time, venue, and dress code detail can be sent to 4OVER4's direct mail service. This will help send the invitation or announcement to multiple addresses quickly. Create a trendy unique picture according to the occasion and fill it with the right words to impress your loved ones.
Postcard Surprises
There is hardly anyone who doesn't like surprises. If you want to surprise your girl-friend, a postcard with a personalized message, tied to a small gift can make her day. Do you need reasons to surprise your loved ones? Not really! So, if you are missing your friends and family and haven't seen them for long, go ahead and print 'miss you' or 'thinking about you' postcards and impress them.
Postcard Often Connect with Kids Easily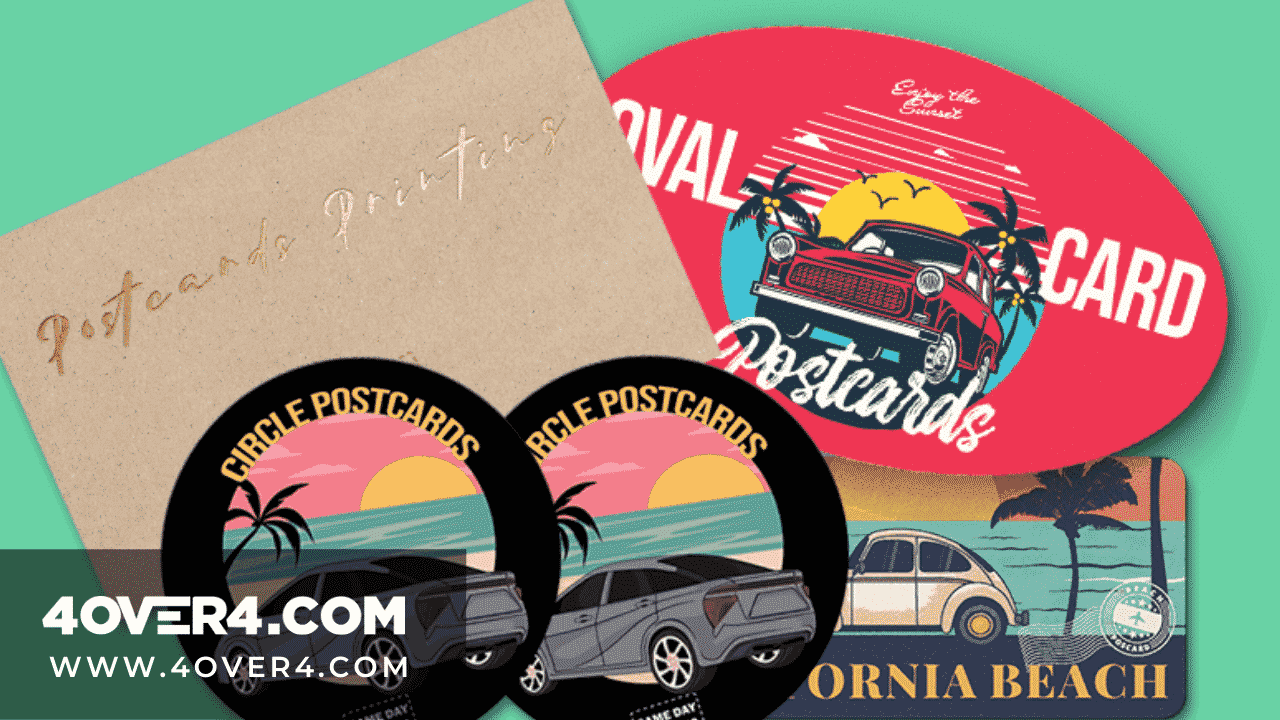 Source It is rare to see kids receiving a letter or postcard. Usually, their parents are the ones receiving mail. So, make your kids happy by sending postcards every other week or whenever they achieve a milestone. It can be put together to create a great memory book for all your kid's achievements. For example, a postcard for completing the very first guitar lessons can be a significant way to encourage your kids.
Create Postcard Frames as Special Memories
With everything turning digital, people hardly print their wedding, night-out with friends, birthdays, or holiday photos. When you print a photo and add a frame, postcards become an excellent gift for your friends and family. It can be one of the most impressive gifts for your loved ones. Oversized postcards printed photos with frames are one of the most cherished gifts at weddings. Adding a personalized note to your postcards make it all the more special.
Baby Update Custom Postcards
Is your husband frequently out of town due to work? Do your parents or relatives stay away from you and miss all the activities or milestones of the newborn? There are several milestones like their first step, their first word, and many more. Kids grow up very quickly. You can keep all your relatives up-to-date with all major baby milestones by sending postcards. Pick the best photo of your infant, make the texts exciting and eye-catching, and get it printed with the right finish and card stock to ensure durability.
Story Telling Art Print Postcards
Custom postcards are a great way to create your story art gallery at home. You can share your family story or some memorable incident from the past with custom printed postcards. Adorn your home by creating a masterpiece with large photo mosaics. Add a custom message to each printed postcard to remember the story behind it. By creating such a masterpiece at home, you can impress your friends and relatives whenever they visit your place.
Conclusion
Can you tell me some other ways to impress your loved ones with custom postcards? Share your views or try to use one of the personalized postcards ideas from this blog to bring a smile to the face of your loved ones. Place your custom postcards bulk order with 4OVER4 to avail discounts.