Want to awe your colleagues and friends with your knowledge of Photoshop? Just because you are a beginner in the world of graphic design doesn't mean you can't have a few tricks up your sleeve to impress those around you. The web offers a wide variety of educational tutorials for beginners and intermediate designers. Having these resources at your fingertips is priceless. After all, the best way to learn a new skill is to watch an expert do it along with step by step instruction. All it takes is just a few great tutorials and you can start implementing these 5 popular Photoshop effects in your print and web design work.
Letterpress Effect
If you want to achieve that old letterpress effect technique for retro and vintage designs, we've found a great Photoshop tutorial for you. The letterpress effect is much like using rubber stamps.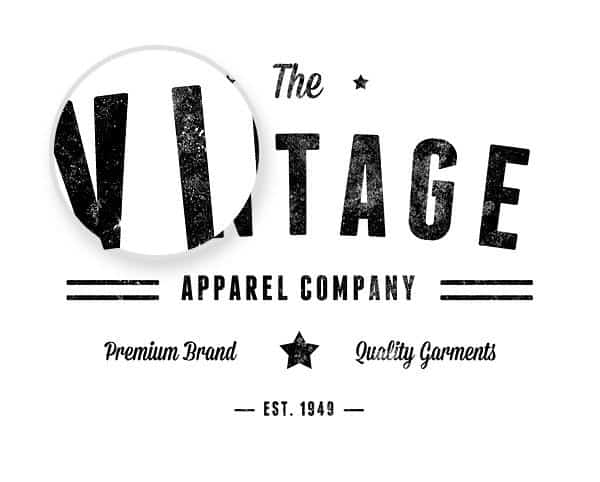 This kind of basic printing technique can result in some cool texturing, especially if areas of the printing surface lacks ink. For the full tutorial check out this detailed step-by-step-guide . The outcome truly looks like an old vintage print off a letterpress.
Double Exposure Photographs in Photoshop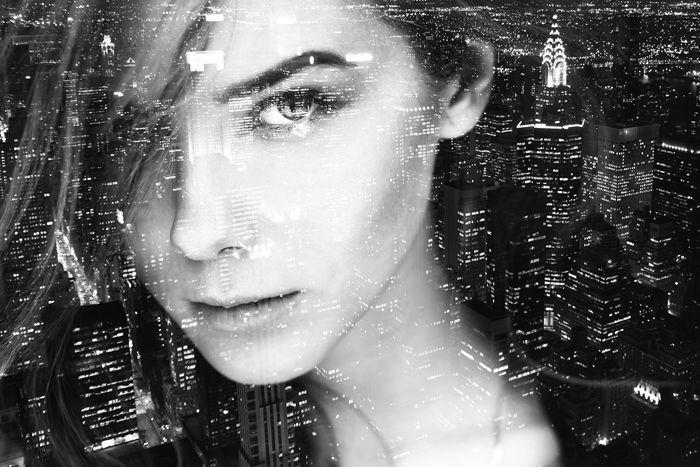 You don't have to own a high tech digital camera to create a great double exposure photograph. The same popular effect can be accomplished using Photoshop. First you will have to select a photo of a landscape or cityscape to use as your background. Next, choose the second image and get ready to layer it up - it's actually quite easy to achieve if you follow this awesome PSD double exposure effect tutorial . This would also be a great prints on canvas project. (PLUS: FREE PSD Download)
Color Splash Effect in Photoshop
Want to take a black and white photo and single out one portion of it in vivid color? By using color splash effect in Photoshop you can produce this much desired outcome. Whether it's making a telephone booth stand out on a London street scene or using a Photoshop color splash effect to highlight a beautiful flower in a garden, it is truly something all beginners can achieve. Take a look at how here!
Chalk Text Effect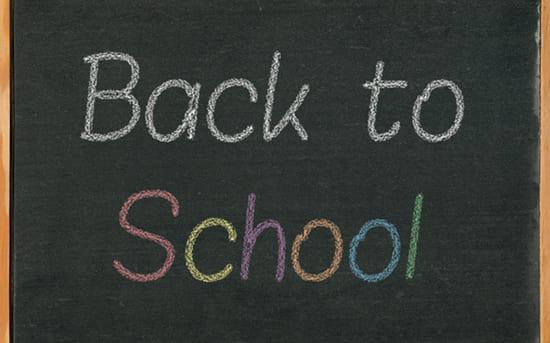 For those times when you are working on a school themed project or want that cool menu old school chalkboard look, you definitely want to try this simple chalk text effect. This PSD tutorial is based on modifying a simple chalk brush then use it to create a nice colorful chalk text effect.
Vintage Tiles Text Effect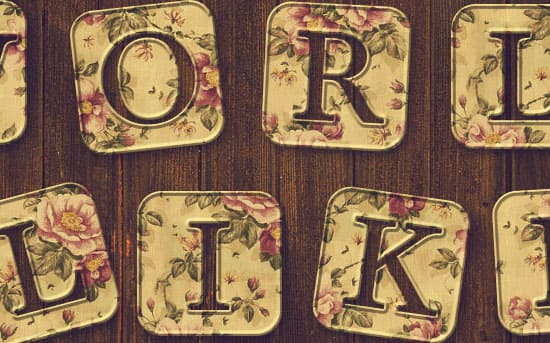 Retro PSD effects are very popular right now. We found this vintage tiles text effect that we couldn't wait to share with you. It's perfect for use in marketing materials for businesses that define themselves as retro and vintage. Also great for party invitations and custom envelopes. We hope these 5 popular photoshop effects will inspire you to create great works of graphic design. Share your results with us!