Whenever you're planning a party the main idea is for all your guests to have fun. You have to think of music that everyone could enjoy, food options, weather conditions and drinks just to name a few. Having an entertaining plan can help to keep stress level to a minimum.
With a bit of creativity you can turn custom print products 
into scavenger
 hunt style games to bring your party to life. We thought of giving you 3 examples of activities you can plan for your next personal or business event. Although the games are the same, there 
is
 a few things you should be aware of depending on your events nature.
1. Scavenger Hunts
Planning a scavenger hunt is a good plan to ensure a party activity that will keep your guests entertained and avoid awkward silences.
For a Personal Event: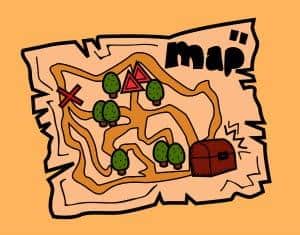 Take a look at your party space to find places where you could hide clues or set a game station

Make a guest list and think of the topics they could be familiar with. If your party is for kids, have their ages in mind when coming up with the clues.

There are websites like Scavengerhuntriddles.net where you can take clue designs from. Prepare one for each clue station and team. Then you can order some custom prints in a postcard or flyer format.

Make sure to go over each clue so you have all material you need for your game.

Don't forget to get a prize for the winning team or guest!
For a Business Event:
Choose a place with enough space to hide the clues. Try taking it out of the office so you all feel in a relaxed environment.

Use the game as an opportunity for team building activities. Make 2 or more teams and encourage members of different departments to work together.

Design a set of clues that will consecutively lead to the final prize. Remember they need to be of general interest so everyone can keep up.
2. Charades
For a Personal Event:
Gather pictures and words and order them print into drink coasters or plastic cards.

Make a simple design for the back of your clue to identify the occasion.

Have your friend divide into teams and take turns to act out the clues until someone guesses.
For a Business Event: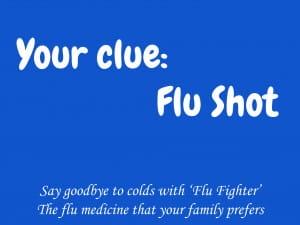 Use the traditional charades game to promote your product. Choose words and pictures that relate to your brand. If you work for a pharmaceutical company and you're promoting your products to health professionals, make the clues about situations that would take place in a hospital. It will be a fun approach to their everyday routine. Place your product name, picture and features in all print material for your game to remind your guests of the purpose of your gathering.
3. Raffles
Freebies are always appreciated. Use them to give your guests something to remember your party 
by
. For both personal and business events, print buttons with your party or product name and a number. 
Give out to
 your guests and tell the there will be one or more raffles through the party's length. This will motivate them to stay and leave them a nice souvenir even if they don't win. Use these ideas and make them your own to make your next party a success! Don't hesitate to let us know about other ideas or ask us how to make online printing easier.