Friends, Margaritas and Mexican food? It must be Cinco de Mayo! On May 5th, young and old, get together to celebrate everything Mexican. The holiday commemorates the Mexican Army's unlikely triumph over the French during the Battle of Puebla, even if this holiday is centered on partying. You can not only take part in the festivities, but also use some great tips to both honor and celebrate the history of the holiday. While lots of Americans believe this holiday notes Mexican Independence Day, it's actually not the case. Mexican Independence Day is celebrated on September 16 th. Cinco de Mayo serves as a day to celebrate Mexican-American culture. Many people use this day as a way to justify meeting with friends, coworkers and family members, guzzling their favorite Mexican drinks and eating hot Mexican food! And of course, it's time for some Cinco de Mayo marketing!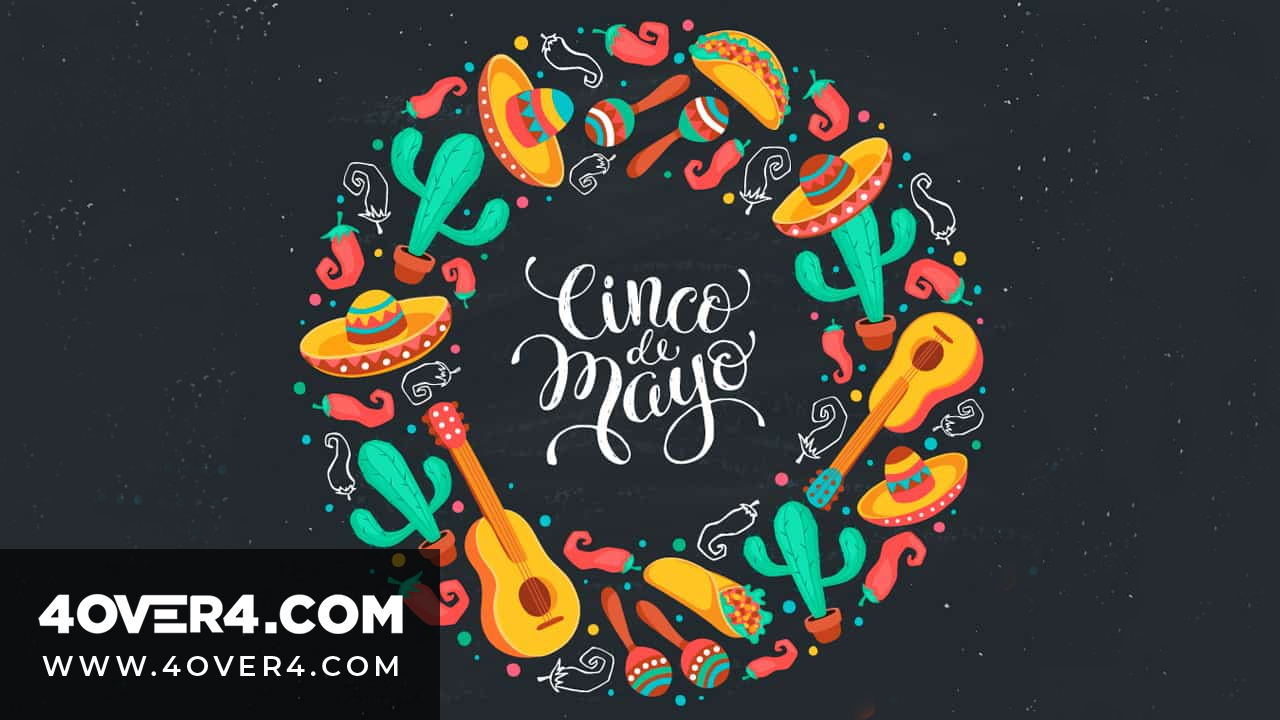 Cinco de Mayo Marketing Tips
With Cinco de Mayo upon us, it seems like a good time to share a few advertising strategies that have proven to be highly-effective to businesses big and small. While restaurants, bars and other social gathering spots are the first to come to mind as profiting from Cinco de Mayo marketing, clever business owners can also rely on this party holiday to spike in sales, regardless of the industry they belong to. To help out, we've come up with three Cinco de Mayo marketing secrets to steal in 2018. They not only highlight some important aspects of the holiday and how it is normally celebrated, but also how to use that to increase your marketing needs. Perhaps now you can be artful and festive in your advertising strategies! Secret #1: Take Advantage of "The Triumph of the Underdog" Theme As mentioned earlier, Cinco de Mayo was originally celebrated to honor Mexico's victory over the French in 1862. Nowadays, the holiday has transformed into a source of Mexican pride, particularly among Mexican-Americans. This piece of history suits as a creative marketing campaign theme for as a story of triumph and rising above all odds. Use this 'against all odds' theme across all business marketing materials, from direct mail postcards to your website to social media channels. Be consistent – this is key to marketing success!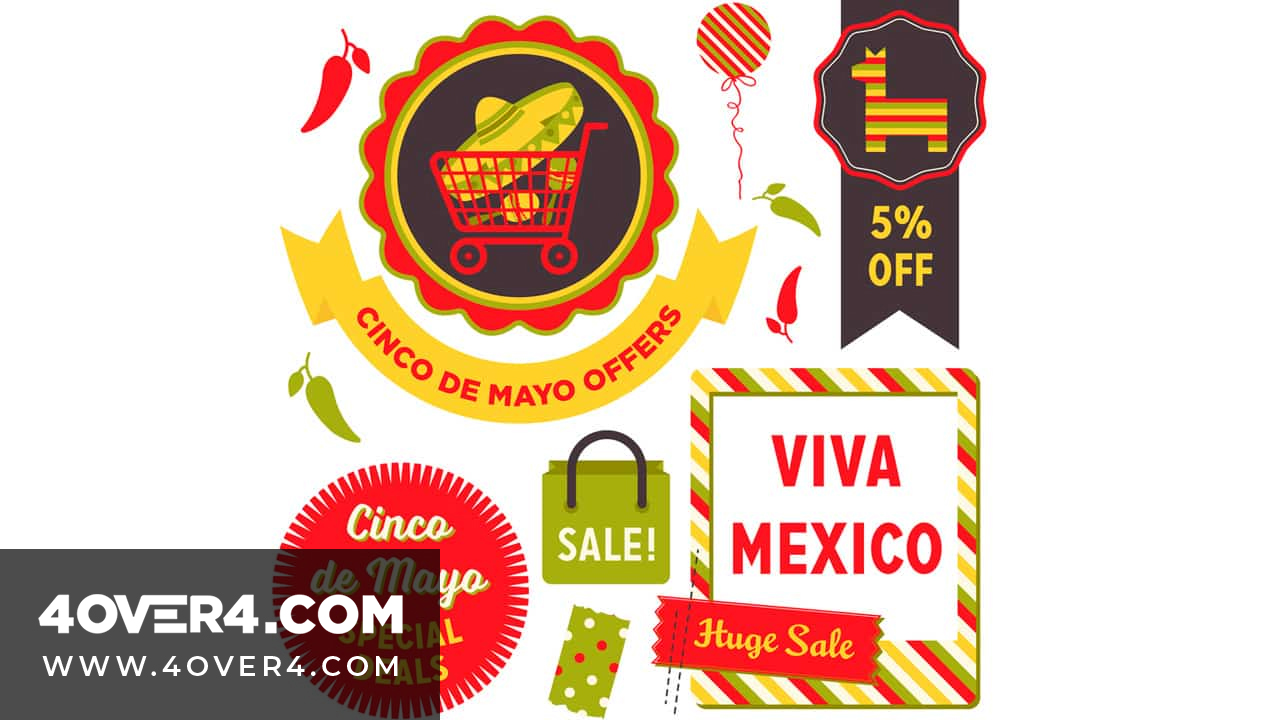 Secret #2: Host a Fun Event For many people, Cinco de Mayo has turned into a party holiday, more about going out with friends than historical battle or heritage. If this seems more your style, we recommend hosting an event. Cinco de Mayo activities such as world-record-breaking attempts, fiestas, member appreciation nights and other fun-filled events can enhance your branding efforts, increase sales, while generating tons of free publicity for your business. After sending festive invitations, market your event with custom flyers, banners and posters. Don't forget to get in touch with important media members prior to and after your event. How about turning your event into a charitable cause? This way, you'll surely get free exposure – Viva Mexico!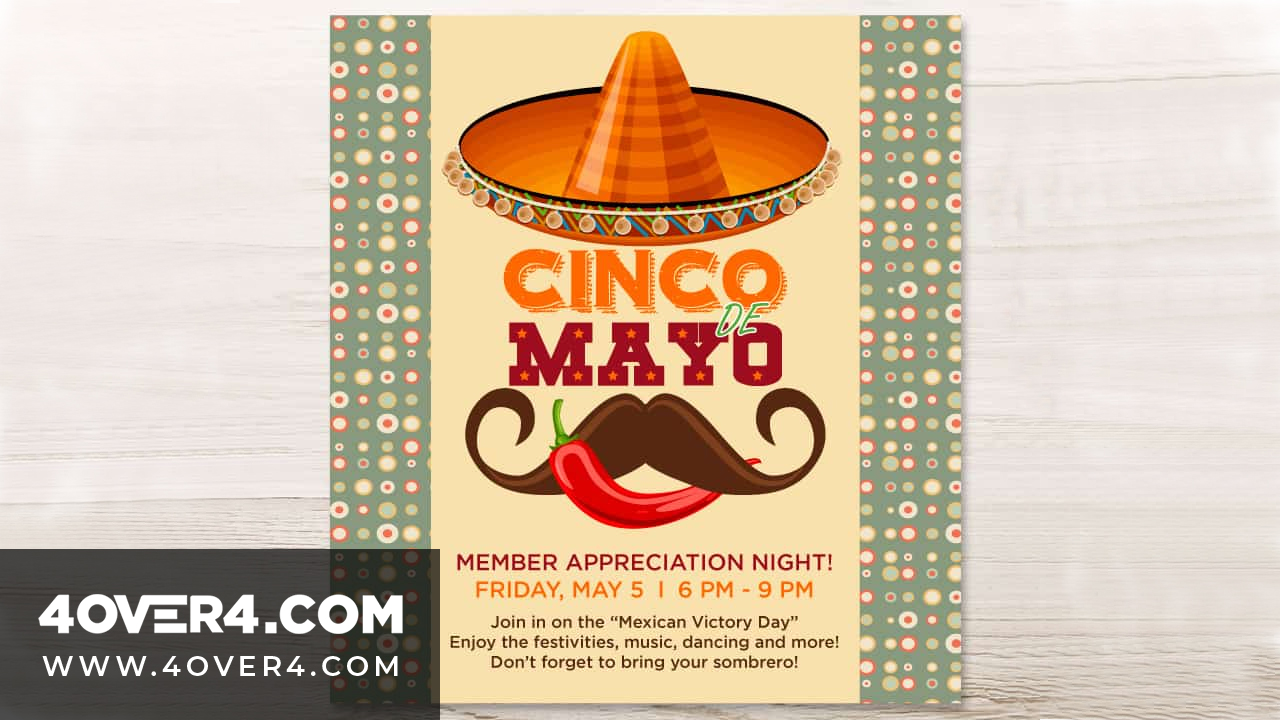 Secret #3: Play on the Number Five You don't necessarily have to showcase Mexican themes, traditions or culture to capitalize on this party holiday. Alternatively, focus your Cinco de Mayo marketing strategies on the number five. This can be implemented in different ways, from offering a $5 discount on a minimum purchase to having $5 specials on some items, from discounting prices when buying in multiples of five to gifting 5 percent off a total purchase. The possibilities are endless! You can participate in the Cinco de Mayo fun and profit, whether you have a bar, restaurant, retail store or online business. You can tailor holiday promotions to fit your business like a glove with a little of creativity. Print advertising can help to get customers in the door for a big Cinco de Mayo celebration.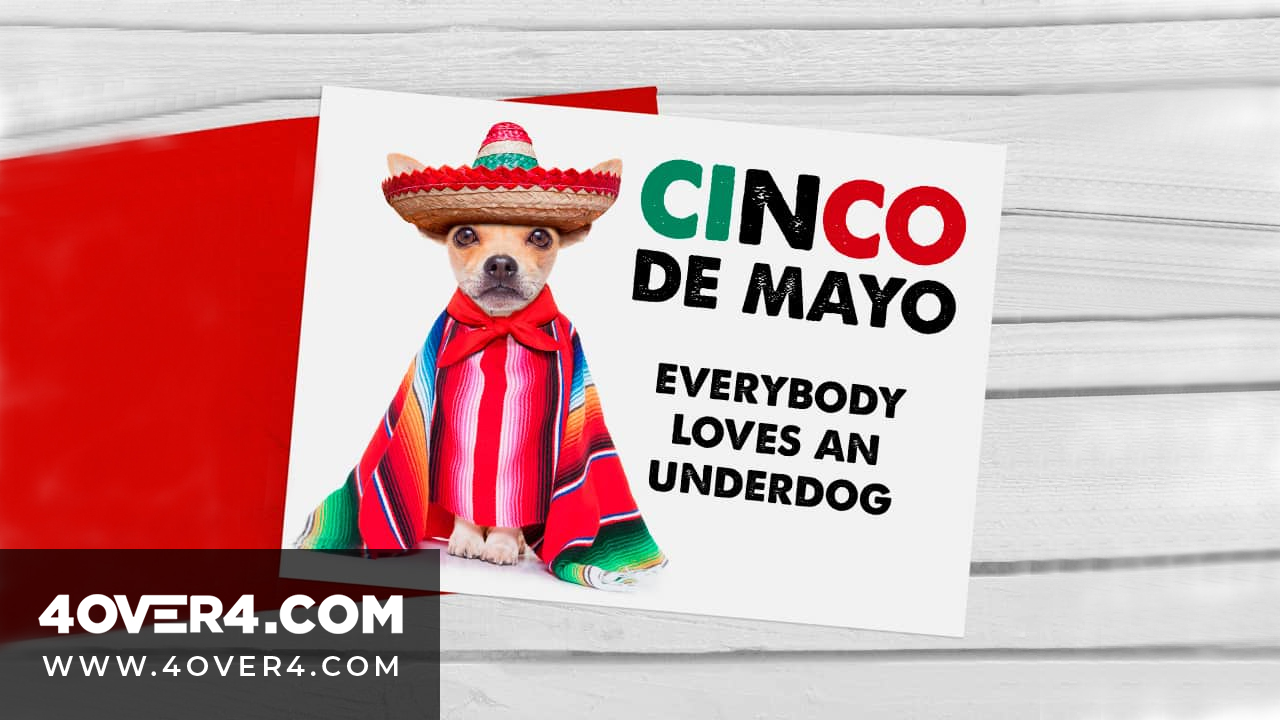 Last Thoughts
We hope this info comes in handy and that these ideas dramatically boost your sales. As you can see, like any campaign, Cinco de Mayo marketing ideas need to be unique to engage the audience. As a business owner, keep in mind that these ideas can be as diverse as the celebrations considering they coincide with the interests of your target audience. And last but not least – don't be afraid to step out of the box – people praise originality and love being entertained! Which of these marketing strategies did you find the most interesting? Why? How are you planning on celebrating this Mexican-American holiday this year? We'd love to hear your thoughts and insights. Please feel free to kindly leave a comment below. Happy Cinco de Mayo! Turn to 4OVER4.COM for all of your online printing and custom printing needs. We offer high quality print products, including business cards. Don't forget to sign up with 4OVER4.COM to get 30% OFF your first order.