The business cards have evolved over the centuries from mere visiting cards in the 15th century issued by the Chinese elite to silk laminated business cards today. Essence of business cards in an increasingly digital world cannot be overemphasized because according to SmallBizTrends 57% of business owners think business cards are essential to the promotion of their goods and services. There are a wide variety of business cards today. They vary from size, finishing, quality, thickness, material and so much more.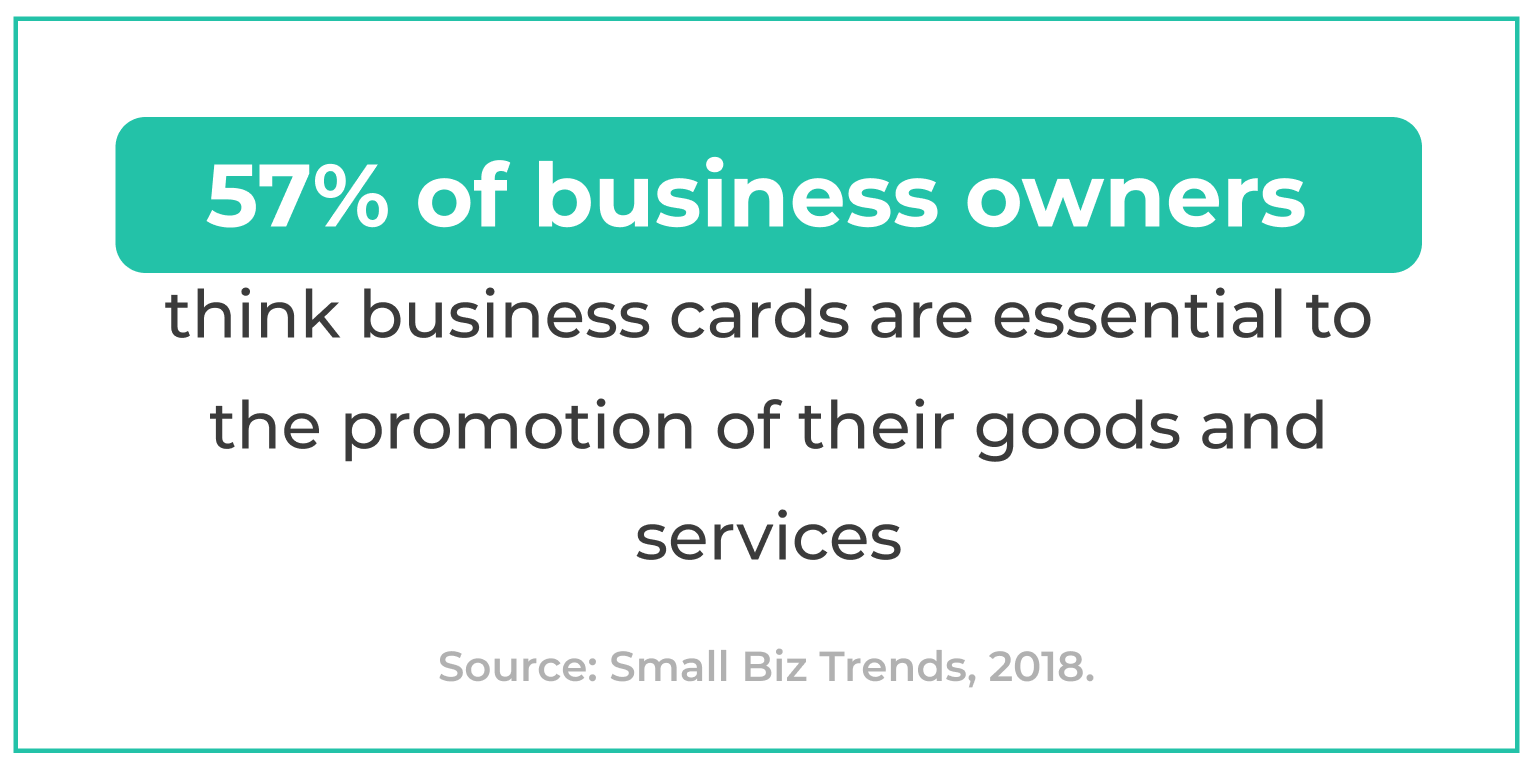 Our focus is on silk laminated business cards. You may wonder what are silk laminated business cards.Experts say that silk laminated business cards are high-end business cards that are sometimes called silk laminate business cards, silk matte business cards, satin business cards, or matte laminated business cards.
Silk laminated business cards come in handy because of their prestigious look. Statistics say that 63% of people throw away a card because they do not require the service at that point. However, if your cards are attractive and beautiful they will be part of the remaining 37% that get retained even when the person may not need the service at the time.
Benefits of silk laminated business cards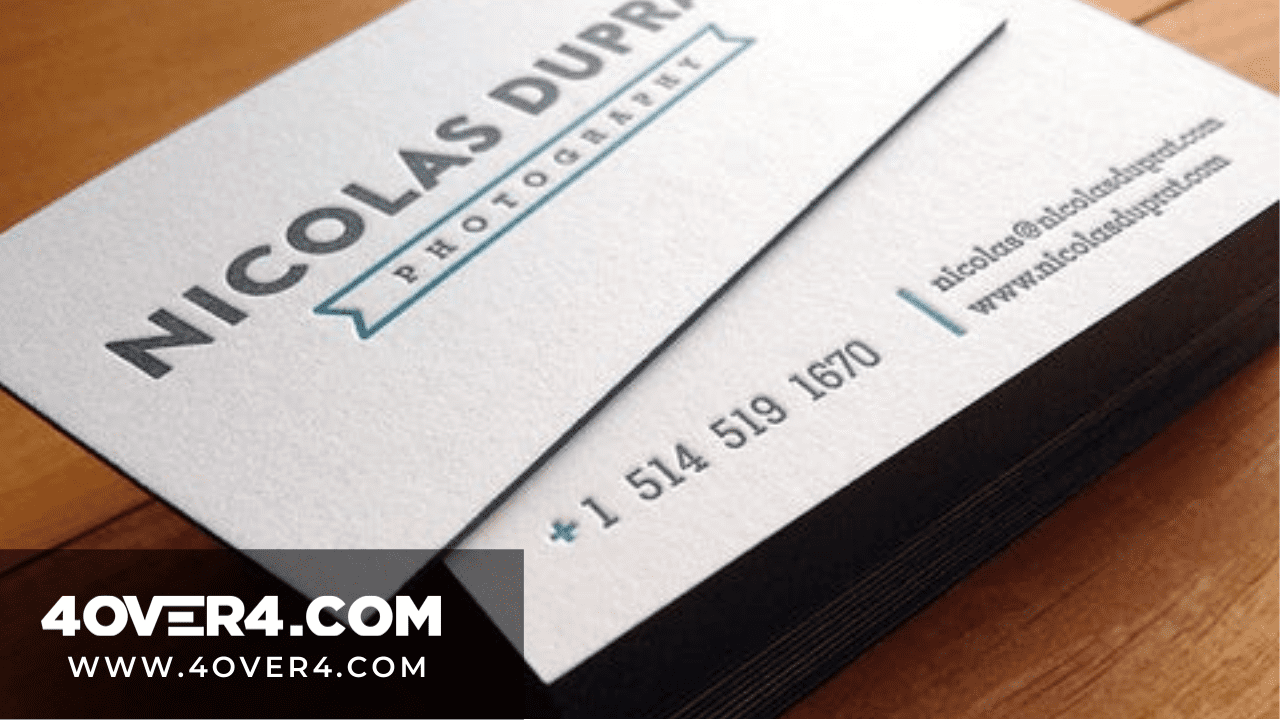 They make a lasting lingering impression because of their posh finish and premium material and they definitely make you stand out.
They are very durable owing to the sturdy material they are made of. As a result, silk laminated cards last longer than the average matte business cards.
Unlike a UV coated business card, the silk laminated business card can enable you to write or scribble some notes on them. That will be value addition on a potential client since they will be obliged to keep the card to preserve the notes on them.
That the cards give off the high quality, the high-end impression is not in question. Your silk laminated foil business cards will communicate that the services and products you offer are of the best quality. Any serious buyer will not waste any time but will engage you further.
You obviously have come across the saying there are no retakes for first impression. A business card made with silk lamination printing will make the best first impression for you.
The technology used to make silk matte laminated business cards leaves a desirable texture on the card that leaves the feel-good, luxurious feeling. Your business feels good in a person's hand.
These are the different types of silk laminated business cards that we will highlight here:
1. Ultra-Thick Laminated Business Cards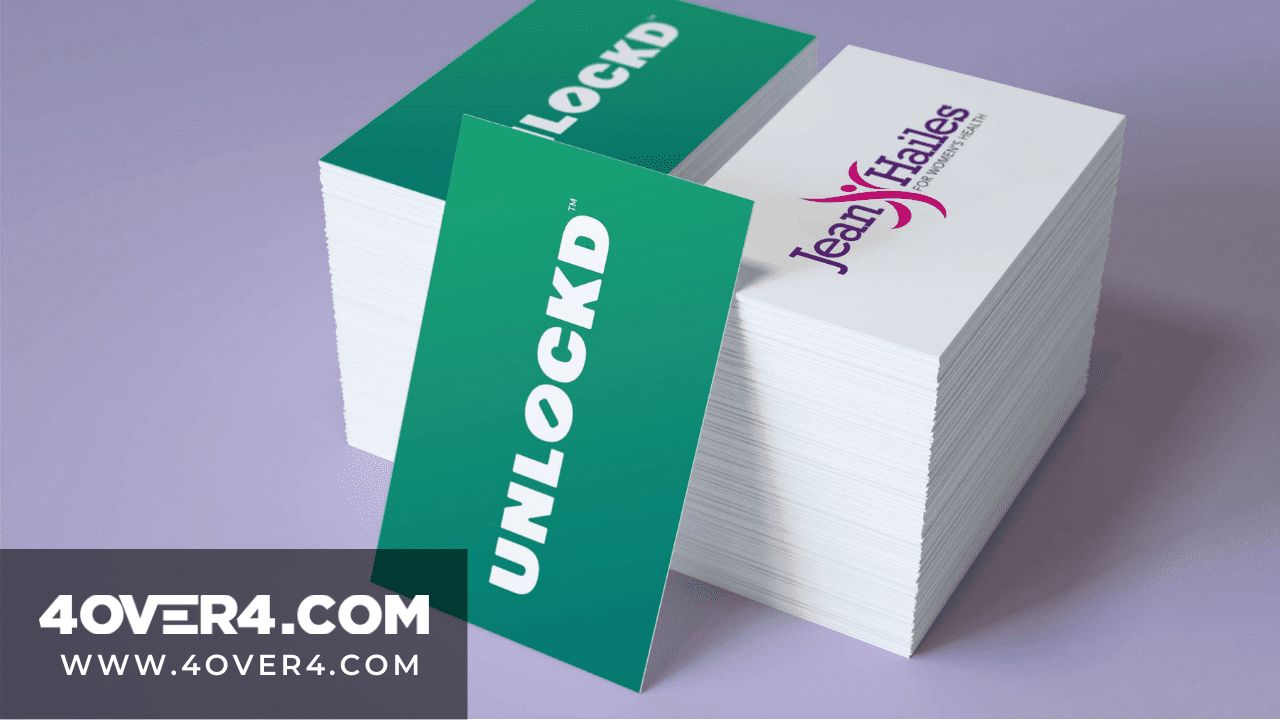 They come in both 32 point and 48 point silky smooth laminated card stock. You can also get them in full-color printing on one or both sides. According to your preferences, you can get foil stamping for up to four colors. Furthermore, to add to the premium finish you can have the edges painted in the colors that represent your business such as gold, silver, copper, platinum, and over 20 colors.
This is my personal favorite because it draws attention and commands respect from all, owing to its irresistible strength, uniqueness, and luxurious feel.  You can take this to the next level by ordering for die-cut ultra-thick silk laminated cards and add Spot UV/ raised Spot UV embossing effect. Did you know that you can also add on to their peculiarity by having 1/8" or ¼" rounded corners?
2. Metallic Foil Silk Laminated Business Cards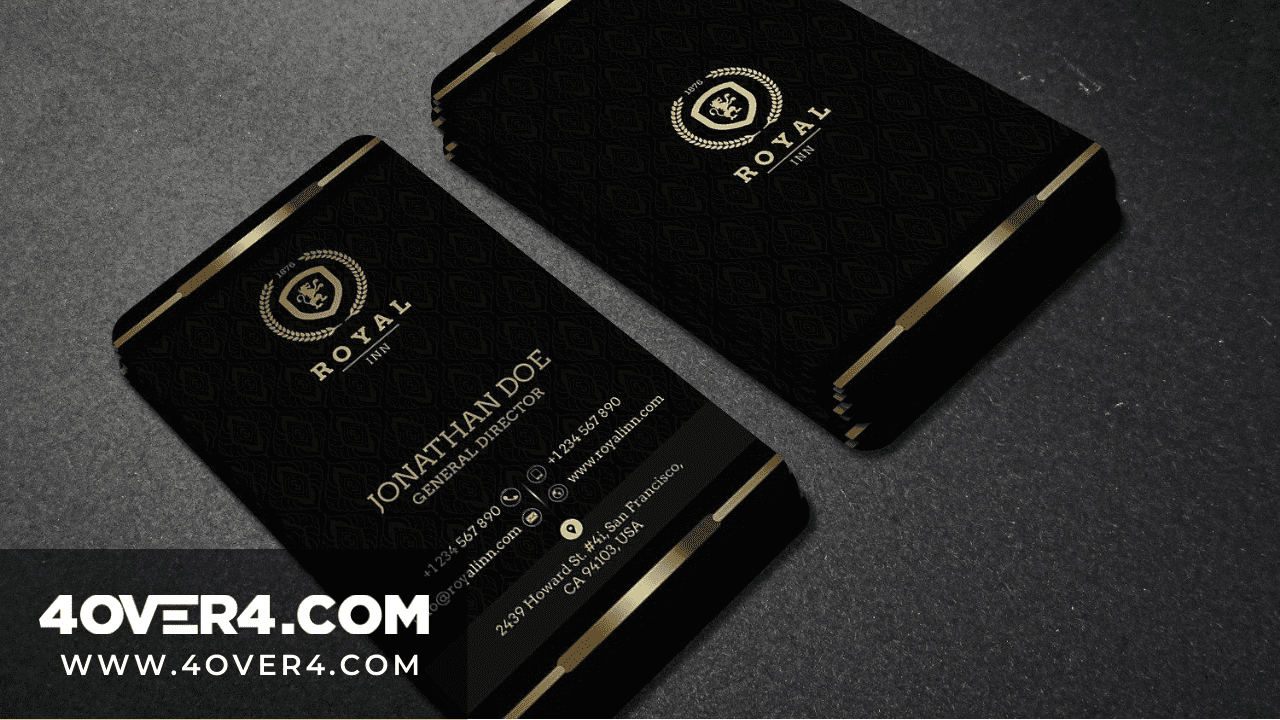 Metallic foil business cards are one of the ultra-thick luxury business cards which at 4OVER4, are printed on a 16-point silk laminated card stock. The foil is available on the front, back, or both sides. The best metallic foil business cards have the foil covering less than 50% of the artwork area.
As much as these particular business cards can only allow you one type of foil, you can choose between silver and gold. They must also be uploaded with your full business color profile when placing an order.
These unique metallic business cards are meant to last long and transcend any harsh environment that they are subjected to. Your potential client might not need your services at the time but they will keep the card for the long haul and guess what, it will still be there as a strong oak tree!
3. Silk Laminated Business Cards
These cards are printed on a 16 point card stock and are made with durability in mind. They are water and tear resistant so you never have to worry about their longevity.
Moreover, they are very executive and are highly recommended for entrepreneurs and freelancers because they will create an unforgettable first impression.
They are majorly intended for the high-end market because they have a luxurious, silk velvet feel and a quality look.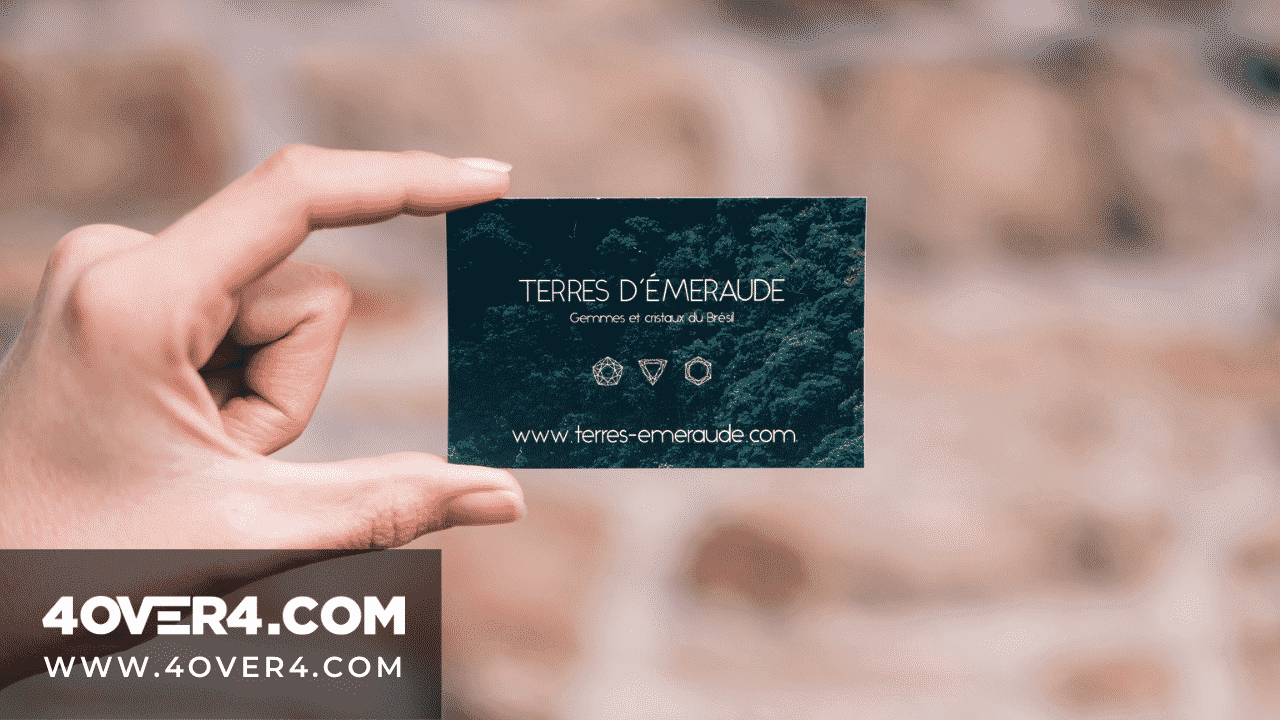 I would highly recommend this over the ordinary matte business cards for two reasons. Silk laminated ones last longer because of their resistance to water and tear. Secondly, matte business cards are too common, meaning, you will not stand out when trying to make a first impression that will last a lifetime. However, you still can opt for silk matte business cards.