Whether your business is small or medium sized,
trade-shows can provide huge opportunities for building your customer base and growing your brand recognition.
There are a lot of details that go into preparing for a
tradeshow
beyond paying for your booth and accommodations. If it's your first time, it's hard to know exactly what you need to take. To make it a little less stressful, we've gone ahead and put together a list of products that are must haves.
Don't Leave for the Tradeshow Without These Must-Have Marketing Tools
1.
Banners – You want your booth to stand out as much as possible. Create vivid full color banners using your company logo and catchphrase.
2. Business Cards – This may seem obvious, but many people forget to stock up on their business cards.
Before heading off to your

tradeshow

, make sure to order business cards in advance for you and your employees.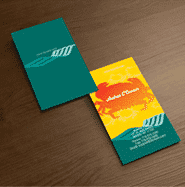 3
. Brochures – Brochures are a necessity for any business. They are essentially your company's bio wrapped in a small concise package. Give product details and an overview of your company statement.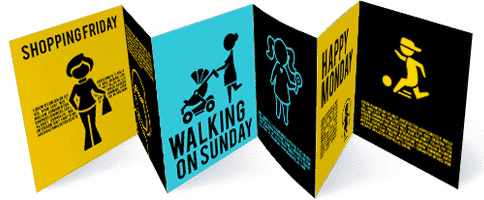 4. Postcards – The
se 4"x6" cards are ideal for announcing upcoming events and new products. Hand them out at
tradeshows
and add exclusive savings for those who place an order with a special promotional code that is only redeemable with the postcard.
5. Sales Sheets – Staggered cut sales sheets allow your business to look polished and professional. Give your company's history and contact information. Explain your services and why others need you. Include a list of customer reviews revealing proven results. List your goods and services. Tie it all up in a neat professionally printed folder with your logo.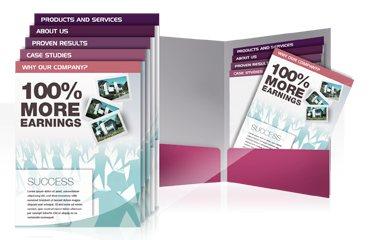 6. Catalogs – If you are a business that changes its products with each season,

than

bring your upcoming catalog with you. Give customers a sneak peek into the new line of products to get them excited and enc
ourage them to contact you for orders.
Giveaways! A
tradeshow

staple!

7

. Bookmarks – Inexpensive and functional, bookmarks provide you with plenty of space to advertise your business. They can be used as redeemable coupons and are great for announcing special events. 8. Magnets – Take a look at your refrigerator. It's probably covered in magnets from businesses you frequent and places you've visited. Magnets offer enough space for your contact information and logo. Magnets can be placed

inside

sales folders or left

at

your booth for passersby to pick up. Get 100 for less than $40, now that's a deal. 9. Promotional Mugs – Highe

r in price, promotional mugs are sought after giveaways because everyone loves to drink their morning coffee from a sturdy ceramic mug. Use a company logo; create an image or a catchy slogan for your promotional mugs. Give them away to the first 50 people to drop by your booth or save them for your most valuable potential clients.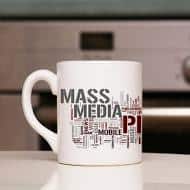 10.

Company t shirts

– T
shirts featuring a business name and saying are popular collectables. It's hands down one of the most well-liked promotional items and will surely draw a crowd to your booth. You don't want to spend too much money on giveaways, so be creative and hold a raffle every hour. Before you know it, you'll have a crowd gathered around your booth making custom t
shirts
worth every penny. Are you going to a Tradeshow soon? What will you bring? Been to one? What's the coolest thing you kept with you? Let us know in the comments below!