Halloween is a time of spooky fun and over-the-top ideas! Crazy costumes, elaborate haunting decorations and creative party favors are a must. Inevitably, there's also a lot of competition to be the ultimate Halloween party planner. Everyone wants to be memorable and WOW their guests. That's where we come in!
Enjoy our Scary Good Sale by ordering before October 31st ends! [caption id="attachment_7653" align="aligncenter" width="1024"]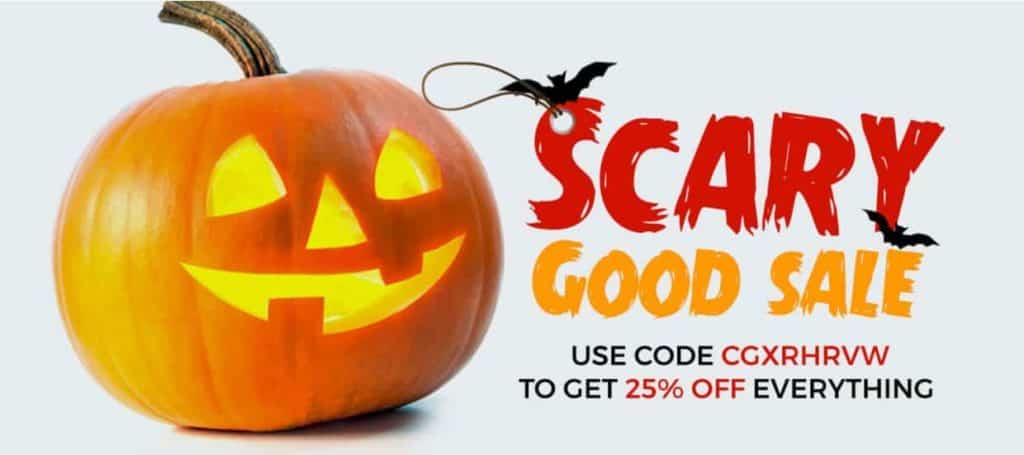 *$500 maximum discount. Not applicable for Custom Quoted Projects. May not be combined with other offers. Multiple use coupon code. Valid only for orders placed before Monday, October 31st at 11:59 PM EST.[/caption] Read also: 
5 Creative Halloween Designs Inspired by New York City
Our Pick for Top 10 Halloween Party Favors
As a leading online printer, we're used to providing custom print products in all shapes and sizes. So, we browsed our own catalog and came up with an essential list of 10 Halloween party favors no guest will ever forget!
Party Invitations
Let's start by letting your guests know about your Halloween event! Design spooky party invitations and choose a striking print format to make them extra special. Remember you can use any print format as your invitation. Your imagination is the limit!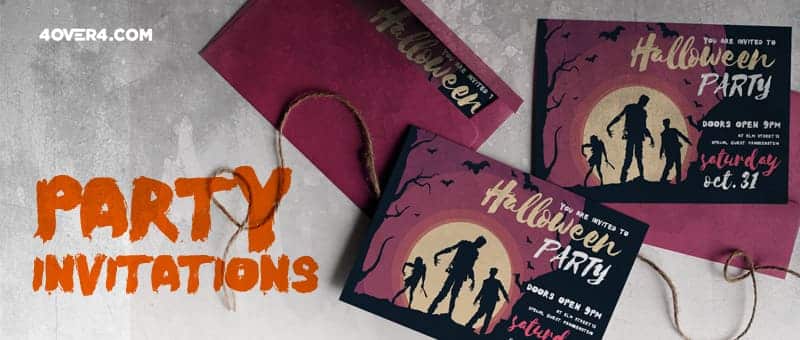 Posters
Use custom posters to promote your party or as venue decorations. They're not only versatile but also easy to store. You can let your guests take them home after the event as memorabilia or have them sign one of your posters to keep it with you and remember the great time you had. Visit our poster catalog and choose the material, size and print finish that suits you the most.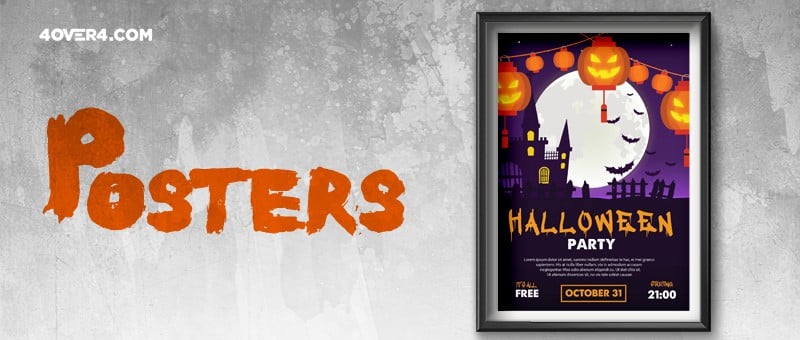 Tote-Bags
The cool thing about tote bags is you get 2 party favors in one. First, a custom gift for your guests and second, the bag where they'll carry other small gifts you may have prepared for them. Remember, just like t-shirts, 4over4.com personalized tote bags have the potential of increasing your brand exposure for as long as your guests carry them around.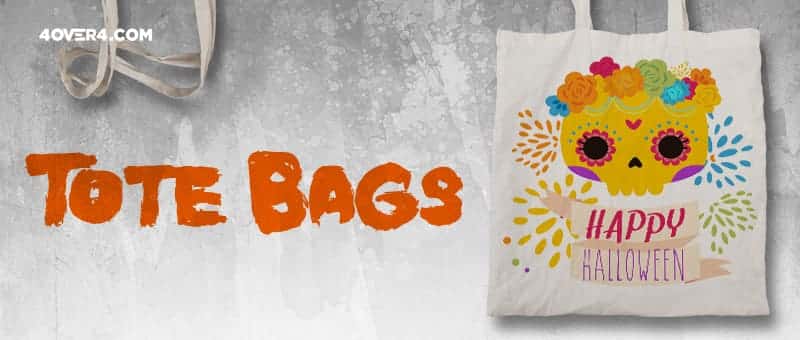 Keychains
Now, this is a party favor your guests will likely incorporate into their daily lives. Make a cool and personalized design that really represents your event. It'll be a constant reminder of your brand and awesome party.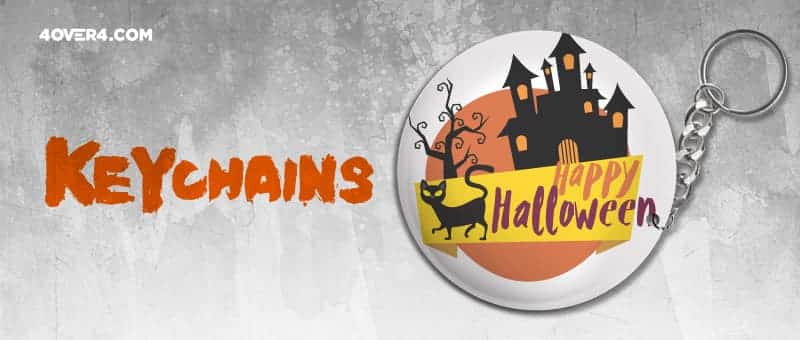 Mugs
Who doesn't appreciate the cool factor of a custom mug? Either your guest uses your mug or adds it to a collection, you have a chance of displaying your message for a very long time. Unleash your creativity, create something that speaks to your audience and they'll want to keep.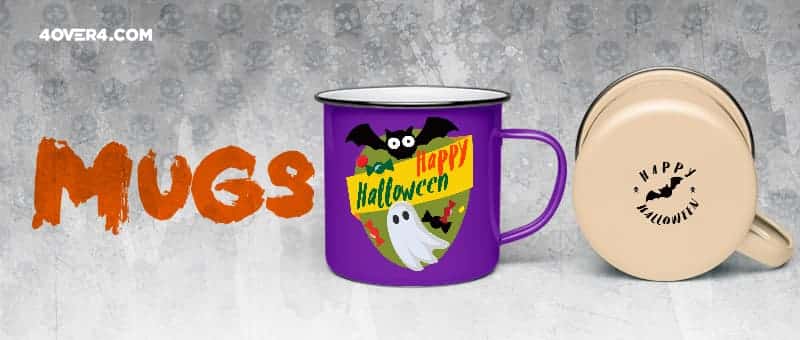 Tshirts
Everyone's favorite! Design a batch of personalized t shirts and ask your guests to wear them at the party! It'll be a nice way to encourage social media posts and a conversation starter that'll get your brand out there! When designing your t-shirts, keep in mind there are specs to consider for the artwork to turn out as expected when printed.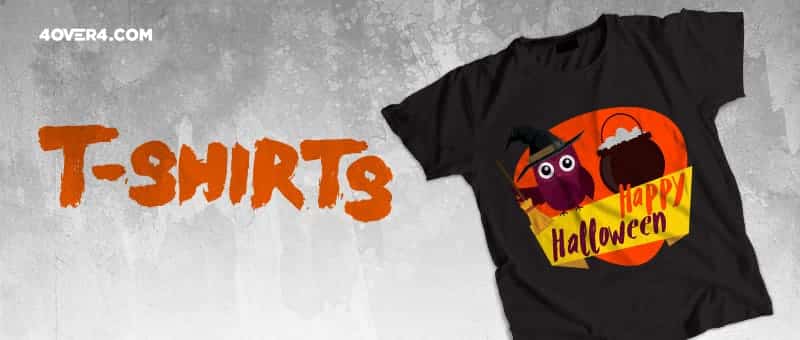 Buttons
Our custom button selection includes mirror, magnet, coasters, keychains and pinback options. Try designing several options so your guests will want to get them all. We also offer different shapes and sizes.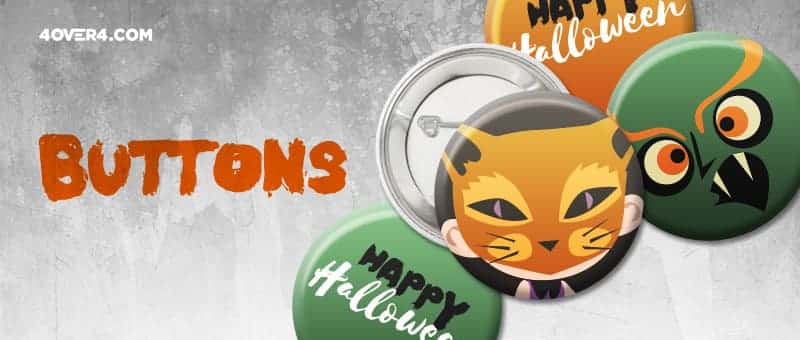 Cube Boxes
Why stop at a personalized gift when you can make it even more special and customize the box? We use durable materials and luxurious print finishes to please your audience. Let's make your guests keep the gift and the package!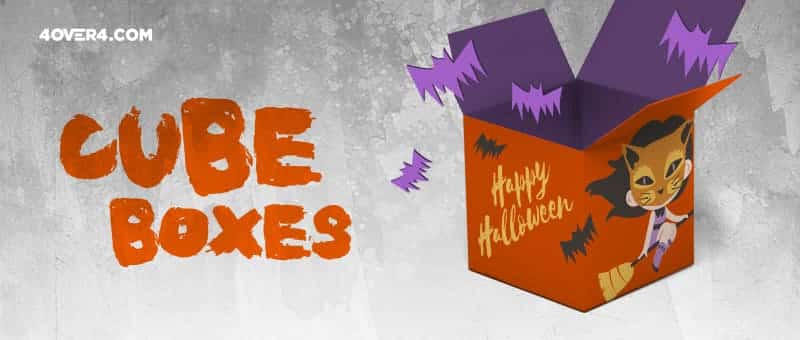 Table Covers
Table throws and runners are a popular item among event planners and promotional stand designers. So, why not give them a little twist and turn them into party decorations? We use durable materials and fade-proof technology, so you can reuse your table covers as long as you need to.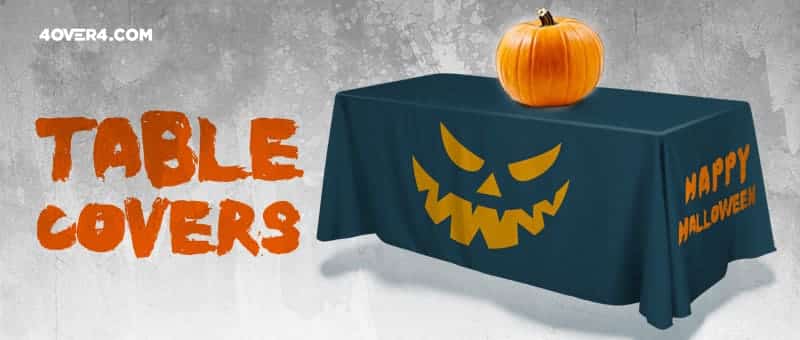 5 Creative Halloween Designs Inspired by New York City
Add a batch of stickers to your party favors so your guests will use them as they please. Whether they stick it on notebooks or walls, they'll have a constant reminder of your event and the fun time they had.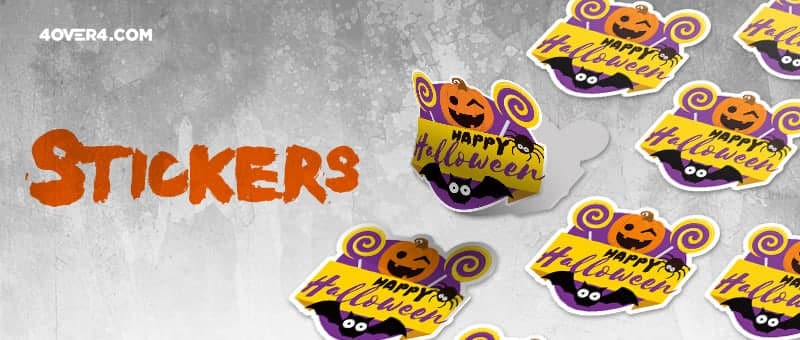 The Bottom Line
Pleasing your guests with party favors is all about being creative and giving them reasons to remember you. There's no rule as to which print formats to order. The goal is to put together a goodie bag that speaks to your audience, filled with Halloween party favors they'll want to use.
By now, hopefully you have some good ideas and got inspired! 5 Creative Halloween Designs Inspired by New York City!